Due to the Coronavirus and its spread, people have changed the way they interact with each other, and choose to stay at home to keep the social distance. While staying at home, some people watch movies or TV shows on Netflix, some work from home via Zoom, and some are busying doing TikTok.
What is TikTok? It is now one of the fastest-growing social media platforms which allow users to create a 15-60 second short music video in all kinds of form. By the end of 2019, TikTok has already garnered 738 million downloads, and this number has even gone a lot higher in the past few months.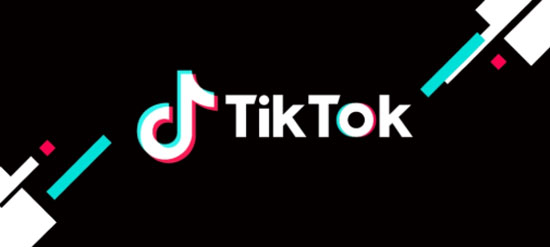 There is no doubt that TikTok has greatly helped promote a lot of popular trends, challenges, and especially songs. Dozens of songs that have received enormous boosts thanks to TikTok. I bet many users would also want to download these popular hits from TikTok so that they can use them as ringtones or on other videos. To help them out, this article will introduce the best way to download music from TikTok.
Part 1. Download TikTok Music via the Best Tool
To get TikTok music downloaded, you will need professional recording software. Here, you are suggested to use DRmare Audio Capture for Win/DRmare Audio Capture for Mac, which is an advanced tool designed to record audio. It can quickly detect and record any sound playing on your computer. It supports many common audio formats such as MP3, FLAC, AAC, M4A, etc., to provide you the possibility to play the recorded files on any other devices.
With this tool, you will not only able to download TikTok video to MP3, but also record any audio clip from almost all applications on your computers, such as Chrome, Internet Explorer, iTunes, streaming music platforms like Deezer and Spotify, and extract sounds from online meetings and games.
Other excellent features you may want to know:
1. Retain lossless quality. DRmare Audio Capture is capable of grabbing the nearly original tracks to provide you with the most authentic music.
2. Keep or edit ID3 tag info. DRmare Audio Capture can automatically identify the ID3 Tag information of each track playing on streaming music platform, and then you are also free to edit them including artists, albums, titles, album art, etc.
3. Intelligent multitask capturer. For customers using Windows Computer, DRmare Audio Capture is intelligent enough to grab sounds from different sources at the same time and divide them separately, which is an initiative technology.
Part 2. TikTok Music Download - A Step-by-Step Guide
In this section, you will get a more detailed guide on how to download music from TikTok. By following this guide step by step, I am sure you will successfully download the TikTok songs you want in a few simple steps.
In advance, make sure you have downloaded and installed DRmare Audio Capture for Win/Mac. It is now offering a free trial for you to capture one minute of each audio.
Step 1

Access TikTok music in DRmare

Once you launch DRmare Audio Capture, you will see a few applications on the main interface. You can also add more applications to it, such as Spotify, and Tidal. To keep the recording process stable, it is suggested to download TikTok music using Chrome. Click on the Chrome icon to open the browser, and go to tiktok.com. Log in with your account if needed.
Step 2

Customize audio output settings

You can define output format and other parameters including, codec, channel, sample rate, and bit rate, to make your personalized TikTok piece. This step is optional, so it means that you can go by default.
Step 3

Start to record music from TikTok

Find the TikTok video you want to record music from. Play the video, and the DRmare Audio Capture will detect it immediately and start to record simultaneously. In the software interface, you will see a real-time recording process going on. Once you have recorded the music you want, stop playing the video. DRmare will split recordings individually when the silence is more than certain milliseconds.
Step 4

Trim and save TikTok music

When all the recordings are completed, press "Stop", and you will see all the recorded files. Here, you are free to split, trim, merge the audio files or edit the ID3 Tag. Then, click "Save" and go to "Converted", you will see a list of downloaded audio files grouped by different platforms here. With a small built-in player, you can listen to your freshly downloaded and edited TikTok songs right away to check on the outcome audio.
Part 3. In Conclusion
After reading the article, you have learned how to download music from TikTok. DRmare Audio Capture has given you the most effortless and efficient way to get access to any TikTok music download. You can now try it on your own and download the TikTok music you want directly and use them for various purposes.