Q: "I am using Audible's Android app and really like it. However, if I connect my phone to my wireless headphones, the Audible app starts automatically. I tried to turn it off, but nothing happens. This really sucks because it keeps playing while I'm on the phone. Does anyone know how to fix this problem and prevent it? Thanks."
If you ask Audible, Audible will explain that it's not their problem and there's no way to fix it. So, here we'll show you how to stop Audible from playing automatically on your car, Android, and iPhone. You will also get the best alternative to enjoy Audible books without any problems.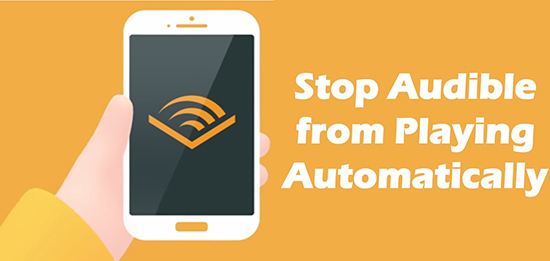 Part 1. How to Stop Audible from Automatically Playing iPhone/Android
Why does Audible start automatically? A new update to an app will clear up any glitches on the app. So, if you are using the Audible app on your Android or iOS phone, then please check whether it is the latest version. Not only this, you can also try the solutions below:
Reboot your mobile phone.
Force close the Audible app and then re-open it.
Reinstall the Audible app.
Update your Android/iOS system.
If the Audible autoplay issue persists, then it may be caused by incorrect settings. And you can manually change the settings to fix Audible keeps opening up on its own.
Fix 1. Disable Seamless Multipart Play
Audible has a "Seamless Multipart Play" feature that will automatically start playing the next segment of a multipart audiobook. So, you need to turn it off to fix Audible starts playing by itself on Android and iPhone.
Step 1. Open Audible on your phone and then tap on the 'profile' icon at the bottom right.
Step 2. Tap on the 'gear' icon at the top right to go to the 'Settings' page.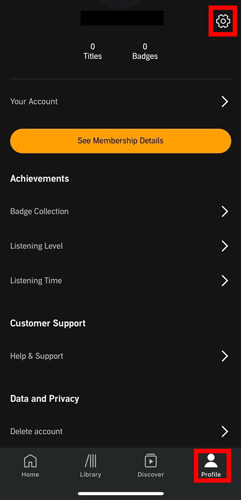 Step 3. Scroll down and find 'Seamless Multipart Play' and turn it off.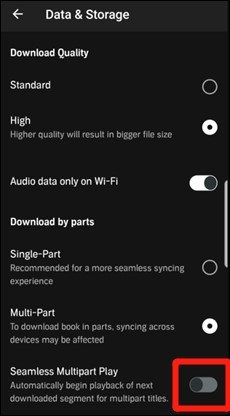 Fix 2. Disable Resume playback
If Audible automatically play next episode on Android and iPhone when you connect to Bluetooth headphones, then you can change your Bluetooth settings to stop Audible from auto playing.
You can go to the 'Settings' app and find the app that your Bluetooth headset has access to. Then turn off the option for the headset autoplay feature in the Audible app.
You should also change this setting on Audible:
Step 1. Navigate to the 'Settings' page on the Audible app.
Step 2. Scroll down and locate 'Headset & Lockscreen Settings', and tap on it.
Step 3. Turn off the 'Resume playback' option.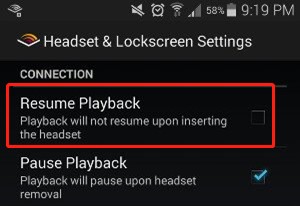 Part 2. How to Stop Audible from Playing Automatically in Car
"I liked to listen to Audible in the car. But recently Audible stops from automatically playing in my car, how can I fix it?" If the Audible app starts automatically and keeps playing in your car, you can follow the steps below to fix it.
Fix 1. Disable CarPlay
Step 1. Open 'Settings' on your iPhone and choose 'Screen Time' > 'Content & Privacy Restrictions'.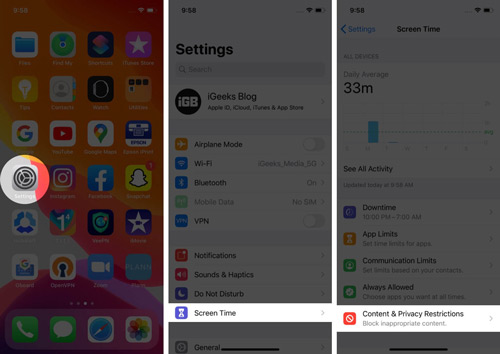 Step 2. Tap on 'Allowed Apps'.
Step 3. Then turn off 'CarPlay'. This will disable your iPhone from connecting to your car and auto-play Audible.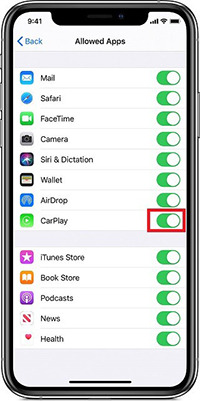 Fix 2. Disable CarPlay while Locked
Step 1. Open 'Settings' on your iPhone and search for 'CarPlay'.
Step 2. Once found, tap on it and then choose your car.
Step 3. Then turn off 'Allow CarPlay While Locked'.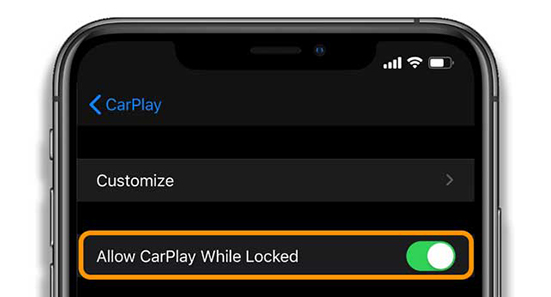 Fix 3. Turn Off Autoplay in Car
You can also check the settings of your car infotainment device. Find the option "Infotainment system that starts playing automatically when a device is connected". Then turn it off.
Part 3. The Best Alternative to Play Audible without Issues
From the above sections, you have learned how to stop Audible from playing automatically in a car or mobile phone. Has your problem been resolved? If not, keep reading and we will provide you with an alternative to enjoy Audible audiobooks without any problem.
You can use DRmare Audiobook Converter to help you listen to Audible books anywhere without any limitations. It's designed to download and convert Audible files to MP3, FLAC, AAC, and more popular audio formats. Once converted, all audio files will be stored as yours.
You can listen to them offline through any media player. In this way, you won't be annoyed with Audible keeps playing automatically. Besides, you can transfer them to other devices for playback even if they don't support Audible.
DRmare Audible Converter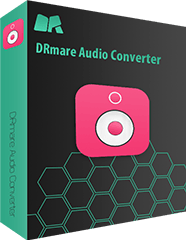 Play Audible books through other media players without issues
Convert Audible to MP3 and others for playback on other devices
Work at a super-fast 30X speed, alter Audible's volume, pitch, etc.
Keep the 100% lossless audio quality and edit ID3 tags
Please just click the "Download " button above to install this easy-to-use software. Then you can learn how to stop Audible from automatically playing on Android, iOS, or in the car with it.
Step 1

Add Audible files

First, download Audible books on your computer. Then launch the DRmare Audible Converter and drag and drop them to it. Or, you can click on the ' Add Files' button to choose and load them for conversion.
Step 2

Customize Audible output parameters

After loading audiobooks, you can change the output parameters as you want. Simply click on the 'Format' icon and you can alter the output format, codec, channel, and so on. You are suggested to keep the default MP3 output format because it's compatible with most players and devices.
Step 3

Convert Audible audiobooks

Now you can select the output folder and click the 'Convert' button to start the conversion process. With a super-fast 30X conversion speed, you can get all your Audible files as soon as possible. Then you can find them in your local folder and transfer them to your Android/iPhone. After that, you are free to listen to these Audible books with the local media player on your device. In this way, you can stop Audible from playing automatically.