"Why is my Audible app not working?" Many users use Audible to purchase, listen to, and download their favorite audiobooks. However, nothing is perfect. Sometimes, you may find that Audible no longer works for you, the Audible app crashes, audiobooks fail to play, and more. These issues can be frustrating and prevent you from enjoying audiobooks.
Fortunately, there are several solutions you can try to resolve these issues. By following these 12 steps, you can resolve any issues you encounter when Audible is not working and get back to enjoying audiobooks. Whether you use a mobile device or a computer, your problem can be solved.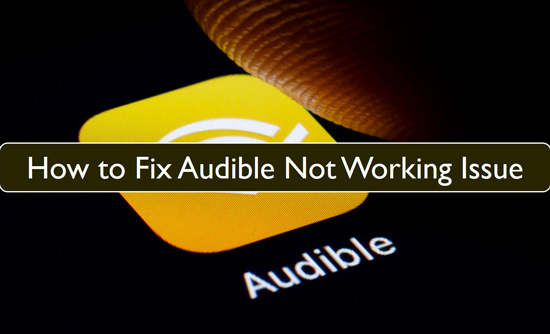 Why Is Audible Not Working?
There are various reasons behind the Audible app not working issue. If the app's servers are down, or there are some technical or maintenance issues, then you'll have to wait for an official fix. If the server is OK, there may be some operational or equipment issues, as follows.
You are using a poor and unstable Internet connection.
The Audible app version is out of date.
The device you are using may not be compatible with the Audible app.
There's an issue with your Audible account (such as an expired subscription or incorrect login credentials).
Maybe you're using an antivirus program that blocks the Audible app.
There is too much cache on your application.
You can follow the fixes below one by one to resolve the issue. If you think they are a bit complicated, you can skip to Fix 13 and use DRmare Audible Converter to listen to Audible audiobooks without using the Audible app.
Fix 1. Check If Audible Is Down
If you find that Audible won't load, the first thing you can do is check to see if Audible is turned off. You can check the Audible Status Center website for any known outages or outages. If so, you can only wait for the official solution to the problem.
Is Audible down? You can view Audible status by following these ways:
1. Go to your official Audible support account. If there is a service outage, it will be posted there.
2. Go to a service status website such as uptime.com to check the current status of Audible.
Fix 2. Check Your Internet Connection
If the Audible servers are OK, you'll need to check your internet connection. When you don't have a stable internet connection, sometimes it pops up that Audible something went wrong. Or you may find that the Audible app isn't working, Audible audiobooks won't show up, and so on. But don't worry, you can follow these steps to check your internet connection: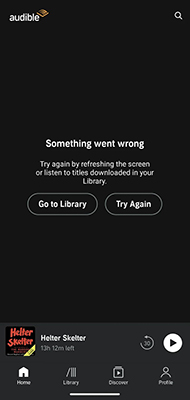 Step 1. Check if you are connected to Wi-Fi or Cellular.
Step 2. Check if the signal strength of the network is strong.
Step 3. You can change to another strong and stable internet connection.
Fix 3. Force Close the Audible App and Re-open It
If you have a stable and strong internet connection, you can try to force-stop the Audible app and reopen it to fix the Audible not working issue. You can also force stop other applications running on your device. Before opening Audible, it's a good idea to restart your device.
For iOS:
Step 1. At the start, press the Home screen button twice on your iPhone or iPad.
Step 2. Swipe up from the bottom to the top of the screen.
Step 3. Search for the Audible application and swipe it up to force stop the application. From here, you can also close all the applications.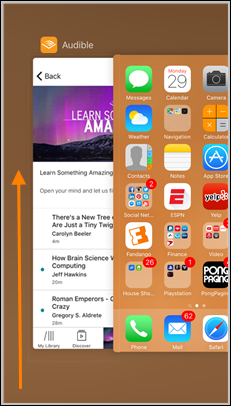 For Android:
Step 1. Launch the Setting app.
Step 2. Choose Applications and then select Apps > Audible.
Step 3. Then click Force Stop to stop the Audible app from running,
Fix 4. Log Out and Log Back into Audible
Why isn't Audible working? Audible will not load if your account information is incorrect or your account has expired. Signing out of your Audible account and logging back in can resolve any account issues. It may help resolve the Audible app not working issue.
Step 1. Open the Audible app and tap on your Profile at the bottom.
Step 2. Tap on the gear icon and then choose Sign Out.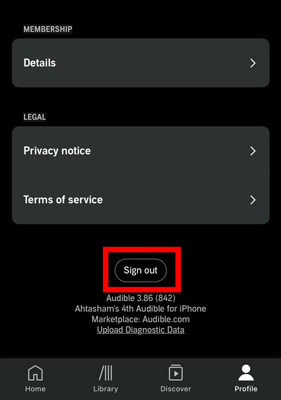 Step 3. Close the app and then log back into your correct Audible account.
Fix 5. Reset the Audible App
Resetting the Audible app can help clear any corrupt data that may be causing problems with the app. Starting from scratch can help resolve Audible app not loading issues.
For Windows:
Step 1. Launch 'Settings' under the Start menu and go to the option of 'Applications'.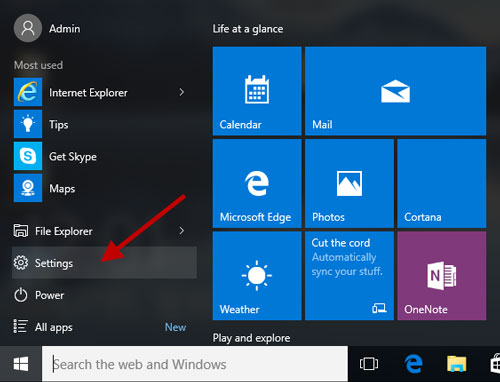 Step 2. Then tap on 'Apps & features'.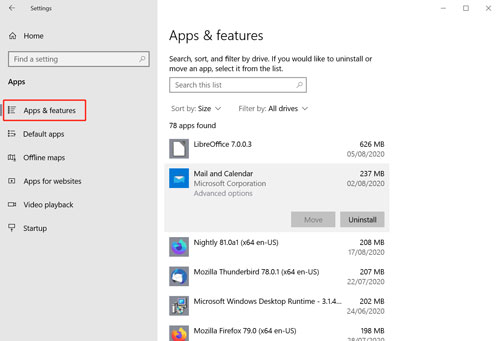 Step 3. Now press on the Audible application and click on the option that says Advanced before you are about to 'Reset'.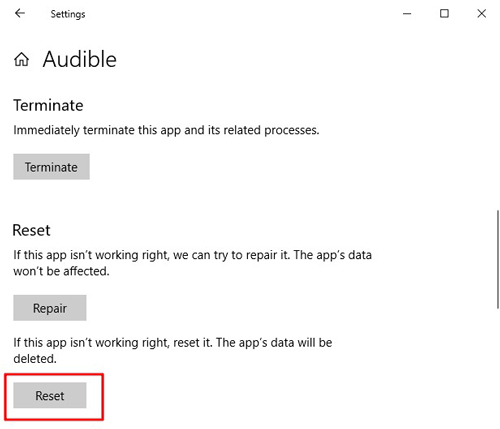 Step 4. In the end, restart your Windows PC and try re-running the Audible application.
For iPhone:
Click on Settings, go down and press on Audible. Here go for the option that says "Media & Apple Music", and toggle it off. Then go back to the Home screen and open the app.
For Android:
Step 1. Just launch the Audible application.
Step 2. Now from the My Library screen, click on the left navigation menu and press on the option that says "Help & Support".
Step 3. Then click on the three dots in the upper right corner and click "Reset Application".
Step 4. In the end, you can press "OK".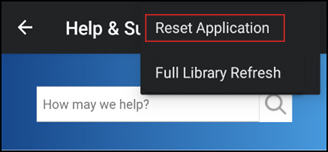 Fix 6. Remove and Re-download Audible Books
If you find Audible not working offline, it's possible that a book you've downloaded isn't available because it hasn't been listened to for a long time. To resolve this issue, simply re-download the Audible book.
Step 1. Go to 'My Library' and choose the option of the 'Delete' section.
Step 2. Then press the button marked in the picture to remove and delete audiobooks. You can download Audible audiobooks again if you want.
Step 3. Now try to play the audiobooks to see if the Audible not playing error is still there or resolved.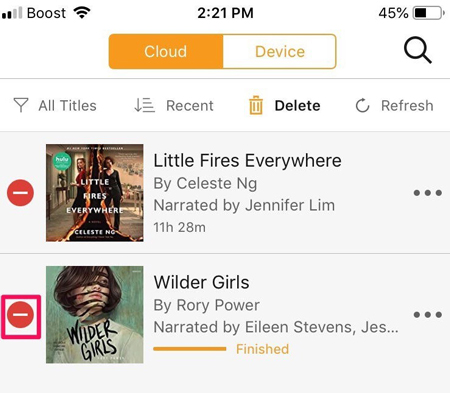 Fix 7. Clear Audible Cache
If there are too many cache files on the Audible app, you may find that the Audible app doesn't work properly. The same is true if you're using Audible on a web browser. Therefore, you can clear Audible cache or browser cookies to resolve the Audible not loading issue.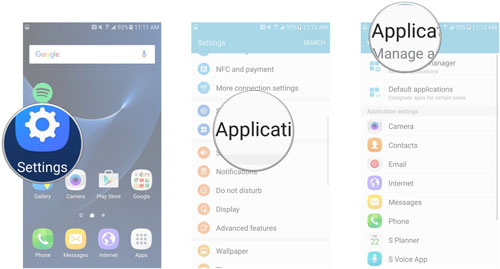 How to Clear Audible Cache:
Step 1. Open the 'Settings' app on your Android devices.
Step 2. Choose 'App Manager' and click 'Other Apps'.
Step 3. Locate the Audible app and choose it. Then hit on 'Force Stop'.
Step 4. Choose the 'Storage' option.
Step 5. Click on 'Clear Data' to clear the Audible cache on Android to fix the Audible not working Android problem.
How to Clear Browser Cookies:
Step 1. Tap the option of History at the top of Safari, and then go to 'Clear History'.
Step 2. Here in the box that comes up, select all history from the drop-down menu and tap the option of Clear History.
Step 3. In the end, go back to the website of Audible, and try to play your audiobook again by pressing the option of Play.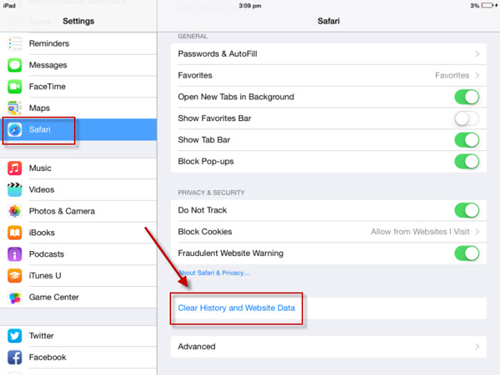 Fix 8. Delete and Reinstall the Audible App
Another solution for the Audible app not working Android/iPhone is to delete the Audible app. Removal may resolve app corruption issues. After that, you can go to the App Store or Play Store to download Audible again. Alternatively, you can follow the steps below to update the Audible app to the latest version.
On iPhone:
Check if your Audible application updates to the latest version before you open the App Store. Please click the 'profile' icon that you will find at the top of the screen, and scroll to find the pending updates and release notes. Then press 'UPDATE' next to the Audible application to update that application.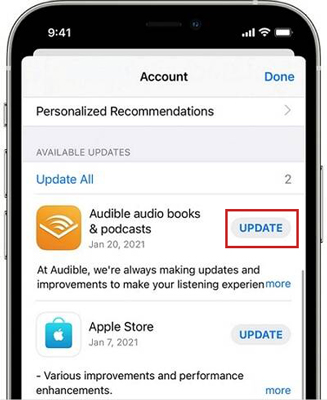 On Android:
Go to the Google Play Store app on your device. Then search for the Audible app. See if there is an 'Update' option. If yes, then click on it to update the Audible app.

Fix 9. Update Your Device OS
If your device's operating system is outdated, you may have an issue with the Audible app not being compatible with your device. So check the steps below to update your device and fix the issue.
On Android:
Step 1. Open the Settings app on your Android device.
Step 2. Scroll down to find and click on the 'Software Update' option.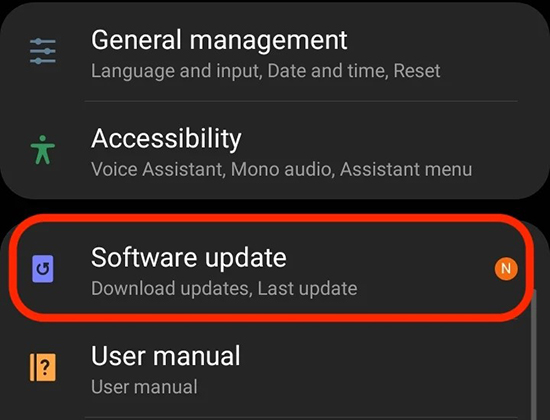 Step 3. Touch 'Check for Updates'.
Step 4. Then tap 'Download and install' and follow the steps on the screen.
On iOS:
Step 1. Start the Settings app on your iOS device.
Step 2. Click on the 'General' option and choose 'Software Update'.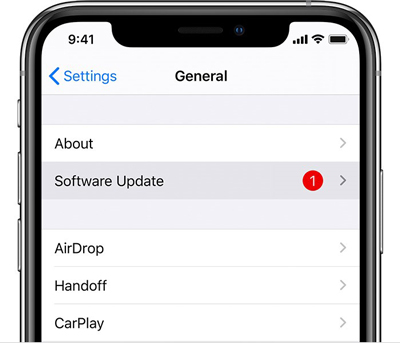 Step 3. Your device will start to check for any updates and install the latest version.
Fix 10. Close the Antivirus Programs
Sometimes the antivirus program on your computer blocks the Audible app from working. So make sure you don't have any antivirus programs running on your computer. If there are, you need to disable them to fix the Audible app not loading error.
Step 1. Hit on the 'Start' menu on your Windows computer. Then find the 'Windows Security' option.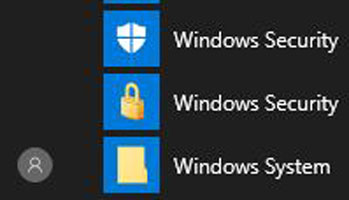 Step 2. Touch 'Windows Security' and head to 'Virus & threat protection'.
Step 3. Tap 'Manage settings' under the 'Virus & threat protection settings' section.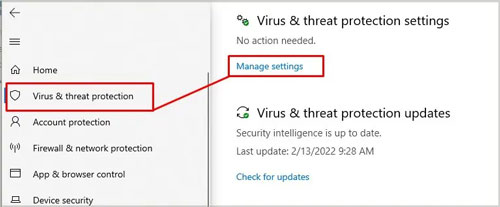 Step 4. Now, toggle off the 'Real-time protection' switch.

Fix 11. Use a VPN
It's possible that you traveled to another place and discovered that Audible isn't working. In this case, it's possible that Audible isn't available in your region. By accessing a VPN, you can resolve the problem of Audible app not working.
Fix 12. Use Audible on Other Supported Devices
If Audible is not working on your device, there might be some system error that is causing this issue. You can try to use Audible on some other devices that allow you to play the audiobook without any problem.
Fix 13. Play Audible with Other Music Players
Since the Audible app is not working for no reason, you better find a permanent solution to prevent repeating the above solutions over and over again. You can use DRmare Audible Converter to listen to Audible audiobooks without using the Audible app. With it, you can convert and download Audible books to MP3, FLAC, or other common formats at 30X faster speed. You can then listen to them using your local music player or transfer them to any other device for listening. It preserves the original audio quality and all metadata information, so you will get a good listening experience. Best of all, it also works with Apple Music and iTunes.
DRmare Audio Converter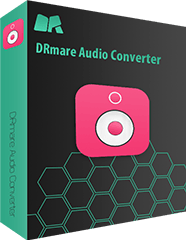 Convert Audible audiobooks to MP3/AAC/M4A/M4B/WAV/FLAC
Maintain lossless sound quality and full ID3 tags
Customize the parameter of Audible and work at 30X speed
Play Audible books anywhere without any problems
How to Solve Audible App Not Working via DRmare Audible Audiobooks Converter
Step 1. At the start, download audiobooks from Audible and verify your Audible account in iTunes.
Step 2. Then install and launch the DRmare Audible Converter. Click on the 'add files' button at the bottom left to import the downloaded Audible files from your PC to DRmare software.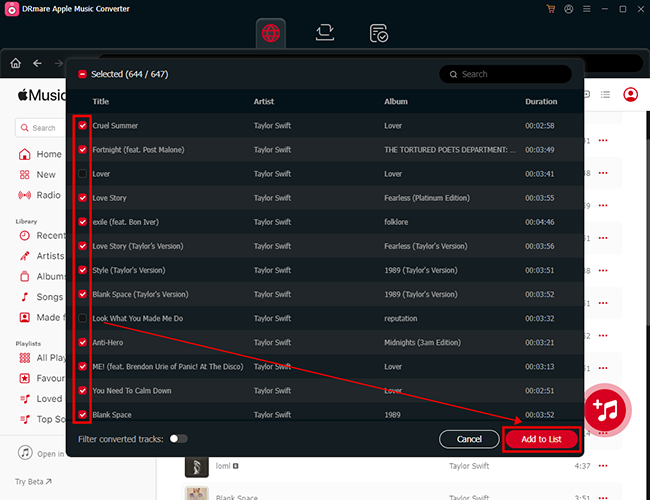 Step 3. Press the option of 'audio' at the bottom right. Then you can see the setting window. You can reset the output format, codec, sample rate and more for Audible audiobooks.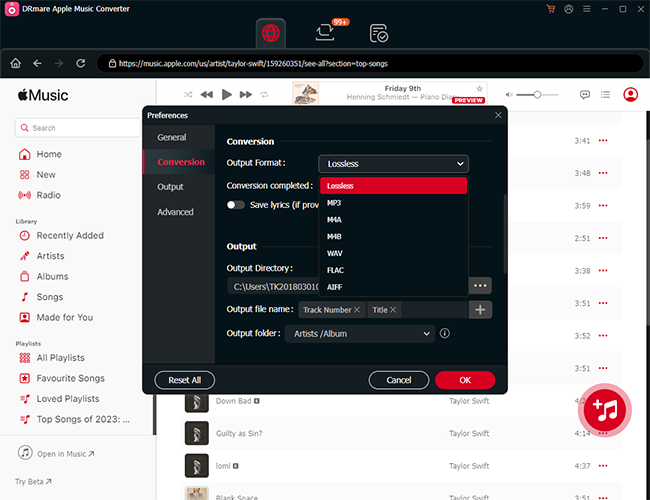 Step 4. In the end, tap the option of 'Convert' to start the conversion process. After that, the popular Audible files can be found and listened to via the 'Converted' folder. You can also click on the 'History' list at the bottom-right corner to listen to Audible offline on this software. You are also allowed to move these Audible books to other devices.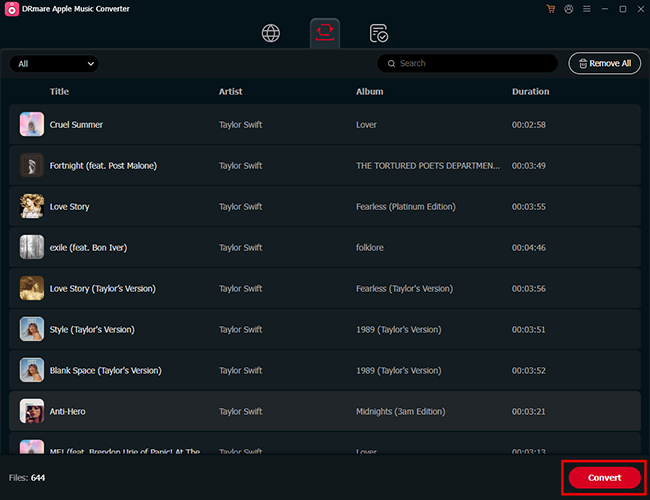 In Conclusion
If you don't want to face problems with Audible not working, the best way is to use DRmare Audible Converter to play Audible audiobooks with other music players. It can remove the protection from Audible books so you can play Audible books anywhere you want. You can keep your favorite Audible audiobooks forever and listen to them freely.