When it comes to Discord, it is not new for game users. It is a free chat message tool for sending text, image, video and audio. Besides, it has cooperated and integrated with third party streaming service such as Spotify, Apple Music to provide music playback, sharing options.
This makes gamers easy enough to listen to Spotify songs on discord as a group together and find out what Spotify songs other users are playing simultaneously. That is a great feature, isn't it? Now follow me to find out how to use Spotify on Discord.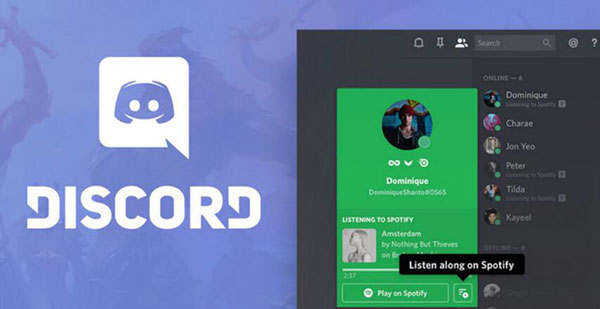 Part 1. How to Connect Spotify to Discord
The partnership between Discord and Spotify allows you to share what Spotify songs you are listening to with your friends and your friends will have the ability to play the song you are listening to as well as listen along with you.
All you need to do is linking your Spotify account to Discord.

On a computer, you can go to the Discord official website with a browser like Firefox, Google Chrome, Safari or Microsoft Edge.
Log in with your Discord account. If you don't have one, you can sign up one for free.
Click "User Settings" icon which looks like a gear from the lower left and then click "Connections" from the left menu.
Click the "Spotify" icon and then login with your Spotify account via the Facebook button or by entering your Spotify username and password.
After linking, Spotify will appear as a connected service.
Note: If you want to connect Spotify to Discord on mobile, you can also download and install the Discord app.
Part 2. How to Share and Listen to Spotify on Discord with Friends
After the Discord Spotify connection has been set up, the music that you are playing on Spotify will automatically appear on your Discord profile. This is same for your friends on the Discord. You can check what your friends are listening and click the "Listen Along" button to play Spotify playlists together. If you don't want to display Spotify on Discord, you can also switch the options "Display on profile" and "Display Spotify as your status" off.
And you can invite your friends to listen to Spotify on Discord.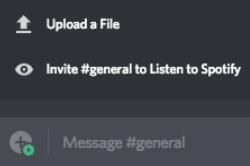 Play a song you want from Spotify.
Open a Chat Window and then click the "+" button to select and invite your friends.
Your friends will receive a message of your invitation.
They can choose to join by click the "Join" button directly.
Note: To play Spotify on Discord together, you and your friends are all required to have the Premium membership.
Part 3. How to Enhance Spotify Features with Groovy Bot
If you'd like to activate more Spotify features on Discord, you can simply install a Spotify Discord Bot called Groovy Bot. This feature enables you to change the audio volume, audio effects bass boost, vaporwave, nightcore and save queues and so on. In my opinion, it is the best music bot for Discord.
Here are the steps on how to connect a Spotify music bot to Discord.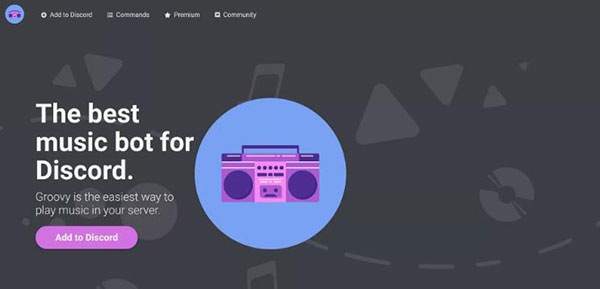 Go to the Groovy website and click the menu "Add to Discord".
Click the menu "Select a Server" and then choose the Discord server you want to install the bot on.
Click "Authorize" and check the box "I'm not a robot box".
After that, the Groovy Discord Spotify bot will be installed on your selected server.
Part 4. How to Share Spotify Songs without Premium
Got the problem of Discord Spotify not working? You are not alone in this case. I have hear many friends around me complaining about the similar issue like spotify not showing on discord mobile, discord Spotify listen along not working. Well, this could be related to the settings or bugs. But one of the most obvious reason is that you may not have Spotify Premium account.
The Spotify Premium costs $9.99/month which is not a small amount of money in the long run. Don't worry. After searching online for a little while, I found another better way to share Spotify songs directly. How?
You can download and convert Spotify Music to MP3 by using the DRmare Spotify Converter for Mac/Windows, then you can share and distribute the songs via Discord chat window directly. This software has lossless quality and 5X converting speed. And the trial version is totally. You should definitely give it a try.