Troye Sivan is a South African-born Australian singer, actor. He gains popularity through YouTube. Unless you've been living in a closed space, you should have hear about him online.
Troye Sivan released the Bloom album on August 31, 2018 and hit the road for the Bloom Tour on September 21. If you are obsessed with Troye Sivan and miss out the tour, you can follow this page to learn more about Troye Sivan and download all his songs.
View also: Download Taylor Swift Songs for Free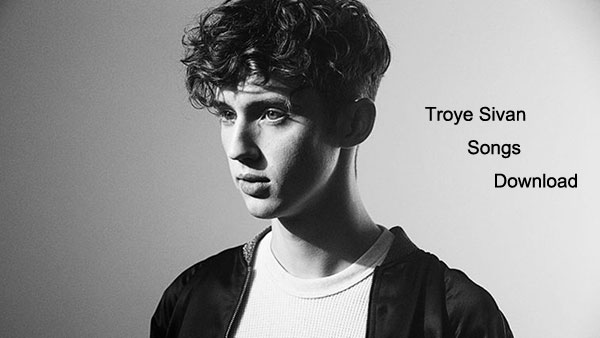 Part 1. Top 6 Things about Troye Sivan
1. Troye Sivan's music is recognized as layered electropop. His favorite artists are Amy Winehouse, Taylor Swift and Lorde.
2. He started out on movies. His first performance as in a short film, Betrand the Terrible in 2008. In 2008, Troye played the younger version of Hugh Jackman's Wolverine.
3. He started creating video blogs in September 2012 and shared them on YouTube. Now it has over 4 million subscribers.
4. Trope won a 2014 Teen Choice Award for his collaboration with Tyler Oakley in "Boyfriend Tag" video and he is proud of it.
5. He is openly gay that he came out to his fans in a video in 2013. 3 years ago, he came out to his family.
6. Troye is no stranger to the world of fashion and is now the face of Valentino's Menswear.
Part 2. Albums and Songs
What Are the Albums Released by Troye Sivan
In 2012, he released the independent label Dare to Dream.
In 2012, He released June Haverly.
In 2014, he released his debut extended play TRXYE. It peaked at number 5 on the U.S. Billboard 200.
In 2015, Troye released his second EP Wild and his debut studio album Blue Neighbourhood.
In 2018, the second studio album Bloom was released, reaching number three in Australia and number four on the Billboard 200 chart.
Best Songs of Troye Sivan
1. Happy Little Pill
Lead single of TRXYE, it reached number 10 on Australian music charts.
2. Youth
From the Blue Neighbourhood, became Sivan's first single to enter the top 40 of the Billboard Hot 100 chart, peaking at number 23.
3. Wild
It is the title track of the album with the same name. This song is so amazing the beat and his voice just go together so well.
4. Talk Me Down
Absolutely amazing, literally the best song ever.
5. Heaven
Beautiful and heart breaking. Best LGBQ+ anthem, will definitely warm your heart.
6. My My My
It has become the Sivan's second number-one single on the Billboard Dance Club Songs chart.
7. The Good Side
It explores what ensue from the downfall of Troye's relationship. I love the meaning of this song.
8. Bloom
It is fast paced song that will attract you the moment you listen to it.
9. Dance to This
A masterpiece which you'd like to repeat listening to it.
Part 3. Where to Listen to Troye Sivan
Besides watching music videos from YouTube, Troye Sivan songs and albums are also available on all kinds of streaming platforms such as Spotify, Apple Music, Google Play Music, Amazon Unlimited.
Troye Sivan on Spotify
Spotify is the most popular streaming music platform in the world. Until now it has over 87 millions of subscribed users. The best part of it is that it also offers free tier service, so you can go ahead to sign up a free account to listen to any music for free. It has occasional ads though. You can listen to the songs on computers or mobile devices with the Spotify app.
Troye Sivan on Apple Music
Apple Music is another streaming music website. It is started at a late time compared to Spotify but it is in fast developing due to its large base of Apple fans. It don't have free subscription, but you can try out the 3 months free trial anyway.
Part 4. How to Download Troye Sivan Songs
Nowadays most music platforms only support to listen to music online. Even if you subscribe to the premium membership, it just cache the music files to your local devices only. It is impossible to copy them elsewhere.
But don't worry, if you simply want to back up your favorite songs, you can try the third party DRM audio downloaders. If you'd like to download Troye Sivan full album from Spotify, you can try the DRmare Spotify Music Downloader for Windows/Mac. If you'd like to do that through Apple Music, you can try the DRmare Apple Music Downloader for Windows/Mac.
Best Spotify Music Downloader for Desktop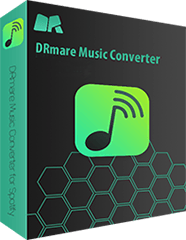 Exclusive design, powerful features, 5X converting speed, lossless output quality
Download all Spotify tracks, playlists, albums from any artists for free
Convert songs to new formats MP3, AAC, M4B, M4A, FLAC, WAV for any players
One stop solution to download, convert and archive the music by album/artist
Now I take the Spotify converter to show you how does it work.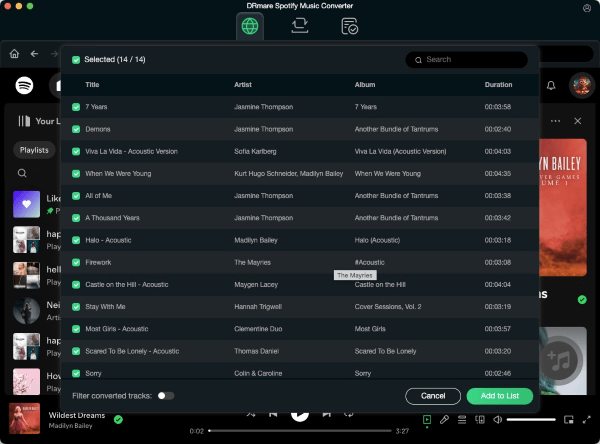 Step 1: Launch DRmare software, the Spotify app will be launched as well.
Step 2: Search Troye Sivan songs from Spotify app and drag & drop them to the DRmare main screen.
Step 3: Check if you'd like to customize the output format, bit rate, frame rate and so on. Here I will choose the output format as MP3.
Step 4: Click "Convert" to pull the songs offline to your local computers.