What is Discord? Can you connect Tidal to Discord? You may find that there are such questions on the web. In fact, Discord is a freeware instant messaging and digital distribution platform. It is designed for creating communities covering the range from gamers to education and businesses. And it focuses on text, video, audio and image communication between users in a chat channel. Also, it works on Windows, macOS, iOS, Linux, Android and web browsers.
Today, we will focus on the audio-sharing feature of Discord. Now, users can only share music from Spotify with their friends with their Spotify premium account linked. Yet, there is no Tidal Discord integration. What if you are a Tidal user and also want to share your Tidal music with your friends in Discord? Is there any way to link Tidal to Discord?
Please don't worry. Here we will share a tip with you on how to play Tidal on Discord. You could follow the post below to see how to do that step by step. Let's move on.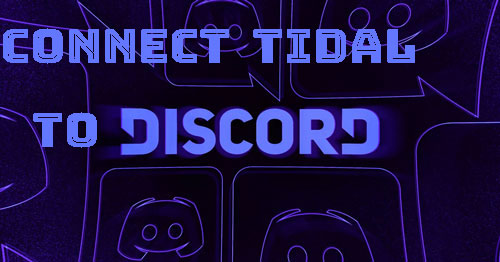 Part 1. How to Make Tidal Discord Work via DRmare Tidal Music Converter
Though there is no Discord Tidal integration, we could try another way. That's to transfer Tidal music to Spotify for use on Discord. We know that Spotify Discord can work well. Also, it is well noted that Tidal music tracks can't be imported and used on other platforms due to the right protection.
So, how to break the restriction from Tidal? To do that, it is very easy. We need to use a third-party tool DRmare Tidal Music Converter to rip the protection from Tidal. And then convert Tidal music to local files for use on Discord.
With this DRmare program, you can convert Tidal to FLAC, MP3, AAC, and more with high audio quality. And you can modify the Tidal audio parameters like bit rate to enhance its audio quality for a better listening experience.
Moreover, DRmare Tidal Music Converter can batch-convert Tidal tracks at a fast speed. You can import multiple Tidal songs at a time for converting so that you can save time. After converting, you can keep the converted Tidal audio on your computer. At last, you can transfer them to Spotify for sharing on Discord or playing on other devices.
DRmare Tidal Music Converter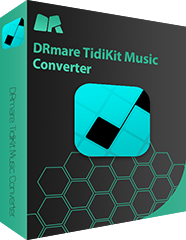 Download and convert Tidal songs as local files
Batch convert Tidal to MP3, WAV, M4A, etc.
Get Tidal to Discord and other devices or platforms
Preserve full ID3 tags and original music quality
Part 2. How to Convert Tidal Music and Play Tidal on Discord
With such powerful features, you may want to know how DRmare Tidal Music Converter works. Please keep reading. Below we will show you how to use this tool to convert Tidal music for Discord. Please move on.
Step 1

Copy and paste Tidal tracks to DRmare

First, please install DRmare Tidal Music Converter on your PC and then open it. Go to the pop-up Tidal app to search for the songs you like to use on Discord. Once found, please move your mouse to the 'three-dot' icon. And then click the 'Share' > 'Copy Track Link' in the list. Then you will get the Tidal track's link copied. Next, paste the link into the search bar in the DRmare program. Next, hit on the '+' button to add Tidal audio tracks to DRmare Tidal Music Converter.
Step 2

Define output audio format for Tidal songs on Discord

When the Tidal tracks are loaded, then hit on the Menu icon at the top-right side. Next, touch the 'Preferences' option. Then click on 'Convert' in the pop-up window and you will see the output format setting. Now you could start to set the Tidal output audio format you like. You can also define the bit rate, channel, sample rate, and more for Tidal Discord.
Step 3

Convert Tidal to Discord

Now, hit on the big 'Convert' button. Then the conversion process will begin. When the conversion is done, the Tidal tracks will be saved as local files on your computer. You could find the 'Converted' button and click on it. Then it will navigate you to the target folder and you will see the converted Tidal music files.
Step 4

How to Connect Tidal to Discord

Now, you can head to import and play Tidal music on Discord. But to do that, you need to import Tidal music to Spotify first. Please follow the steps below to see how to link Tidal to Discord.

Step 1. Open the Spotify app on your computer. Then sign in to your account.

Step 2. Go to the 'Settings' section on the Spotify app.

Step 3. Scroll down to find the 'Local Files' section. Then enable 'Show Local Files'.

Step 4. Press on the 'ADD A SOURCE' button to locate the local folder with Tidal music.

Step 5. Pick up the target folder and add it to Spotify.

Step 6. Now, you can connect Spotify to Discord and start to get Discord Tidal work. And then you can share Tidal on Discord with your friends.
Extra Tip: How to Use Discord
If you are new to Discord, here we'd like to show a simple guide to you to use Discord. You could take a look at it and see how to do that.
Step 1. Go to Discord's official website and download Discord on your PC, Mac or phone.
Step 2. Open Discord and create a new Discord account with a name and an email.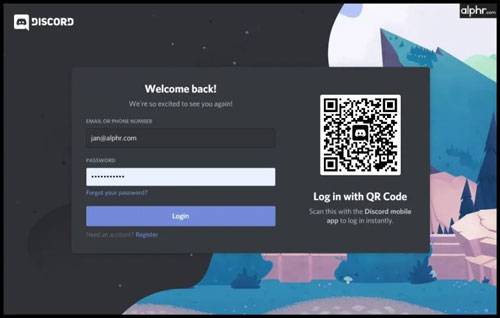 Step 3. Create a server or join one. You could ask someone you know with a server to send you an invite link to join. Or you need to search the server and create your own server.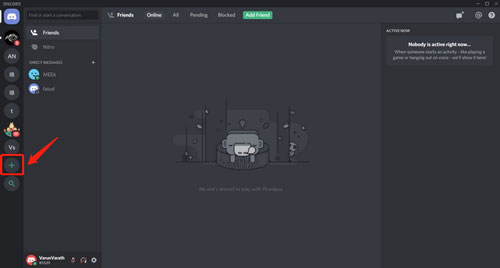 Step 4. Go to the 'gear' icon on Discord. Then you can set your account preferences, such as profile, connections, and so on.

Step 5. Send a message. When you use Discord, you will see the message bar at the bottom of the screen. It will be labeled with 'Message [person or channel']. You can type your message and click 'Enter' to send it.
The Verdict
This post shows you the best way to connect Tidal to Discord. That's to convert Tidal songs via DRmare Tidal Music Converter on your computer. Then you can move Tidal music files to Spotify music library. And then you can link your Spotify account with Discord and start to stream Tidal on Discord. Also, you can share Tidal music with others if you want. Besides that, after converting Tidal audio tracks, you can use them on other platforms and devices offline with ease.