If you didn't know already, Rythm bot is a music streaming bot available for Discord users. This bot allows users to play music directly from their server and provides a lag-free music listening experience. The good thing about Rythm bot is that it can play music from multiple music streaming platforms, such as Twitch, SoundCloud, YouTube, Spotify, and more. Moreover, it also comes with a premium service, which offers better audio quality, extra audio effects, volume control features, auto-play option, and more. If you are new to the Rythm bot Spotify feature, this article will help you understand how to play Spotify on Rythm bot effortlessly.
And if you wonder, "can Rythm bot play Spotify songs", the answer is yes, it can. It can play songs from multiple music streaming platforms. Now, let's get started with the tutorial and help you answer the questions how can Rythm bot play Spotify playlists.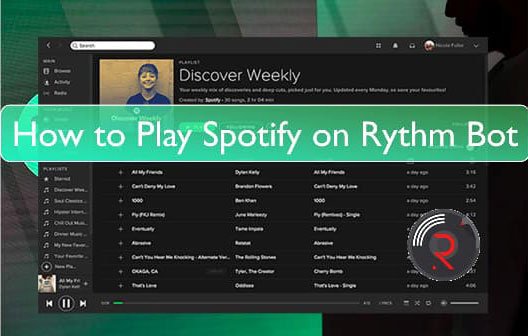 Part 1. How to Make Rythm Bot Play Spotify via Commands Directly
There are certain methods that you will have to do in order to make the Discord Rythm bot Spotify music files play. Below, you will find the step-by-step guide to doing that. Ensure that you follow the steps correctly.
Step 1: First, visit the Rythm bot home page, and click on the option that says "Invite the bot". This is the first step that you will have to take. And make sure to visit the official website only, which is Rythm.fm.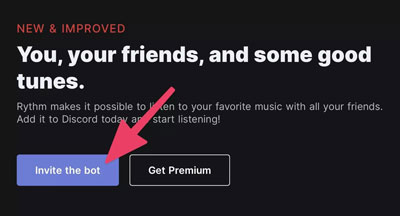 Step 2: Please log in to your Discord account when asked. But if you are already logged in, you will see a welcome screen. Now, in the "Add to server" section, choose your server's name from the dropdown menu.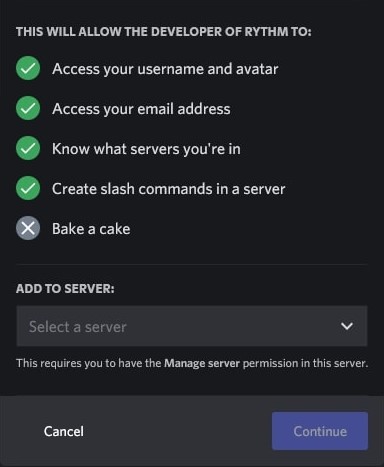 Step 3: Once done, hit the Continue option. The next screen will show the permission that you would like to give to the bot. Check all the permissions and confirm. Then, click Authorize to grant permission.
Step 4: Go to Discord, and you will see the bot towards the right. Now, click on the User setting. After that, choose the Connections option. Then, when you see the Spotify icon, please click on that.
Step 5: Once the bot integration is successful, you will see a welcome message. If you see the welcome message, the integration is successful, and now you are ready to play the songs on Rythm bot.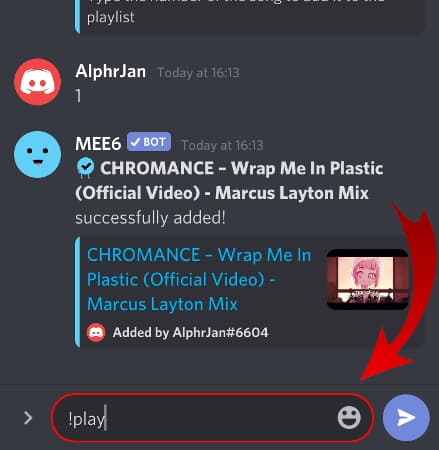 Step 6: To play a song from Spotify, please sign in to your Spotify application and let it run in the background. Now, go to Rythm bot and enter "!play song's name", for example, !play coldplay my universe. Rythm bot will start looking for the song on Spotify, YouTube, and other music streaming platforms and will begin playing it.
Part 2. How to Play Spotify on Rythm Bot - Best Way
Now you know how to play a Spotify playlist on Rythm bot by going the official way. But if you don't have a Spotify Premium account or you are no longer using it, you can still play your favourite Spotify songs by downloading them. And to download the songs, it is always recommended to go with a tool trusted by many and lets you download any Spotify songs that you want.
Since to download the Spotify songs, you will need a reliable tool. Here we recommend using DRmare Music Converter. This professional tool allows you to convert unlimited Spotify songs for use on the go. Not just this, the songs can be converted to different audio formats. It can convert Spotify music to MP3, AAC, FLAC, and more.
Once you download the songs, you can not only play them on Rythm bot but TeamSpeak and different audio devices. Downloading Spotify songs using DRmare Music Converter is easy. There are just a few steps that you will have to follow, and you are good to go.
DRmare Spotify Music Converter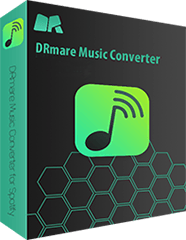 Convert and download Spotify songs to computer to play via Rythm bot
All the songs will be converted at 5X speed
You can convert the Spotify songs to different audio formats
The songs will retain Spotify songs' ID3 tags and original audio quality
How to Use DRmare Music Converter to Get Rythm Bot Spotify to Work
Step 1

Upload the Spotify songs to convert and download on DRmare

First, download DRmare Music Converter on your computer by clicking the 'Download' button for the Mac or Windows version. Once done, install and launch it. When the DRmare app and Spotify app opens, browse through the song that you want to convert and download on Spotify. When you find it, simply drag it and drop it into DRmare Music Converter.
Step 2

Set the audio parameters for Spotify to Rythm bot

Go to the menu bar of DRmare Music Converter and click on the Preferences option. Here you will be asked to set the audio output format for the song, channel, bit rate, frame rate, and more. You will also have to choose the destination folder where you will want the songs to get saved.
Step 3

Convert the Spotify songs for Rythm bot

After you are happy with the audio adjustments, go ahead and click on the Convert button. Once you do that, the Spotify song/songs will begin to get converted. Don't worry, the conversion will happen fast. To find the songs, go to the destination folder that you have chosen.
Step 4

Play Spotify songs on Rythm bot

For the last step, please launch Discord. Now, go to the Control Panel. Once done, you need to select the option that says Hardware and Sound option. Let it open, and then hit the option that says Manage Audio Devices. Open the Recording option and enable the Stereo Mix. Choose default Mic, and you can start playing the recently converted Spotify songs without any hassle!
Part 3. Conclusion
By following these two methods, you had known how to play Spotify on Rythm bot. We hope you now have your answer to the question of does Rythm bot work with Spotify and have learned how to get Rythm bot to play Spotify. You can try both methods, but if you want better freedom and want to listen to Spotify songs offline on any device, download DRmare Music Converter.