Though iTunes has over 100 million users around the world, it is also true that some people are ditching iTunes for other media players because iTunes can be frustrating and un-user friendly sometimes. Someone said in the Apple Support Community: "iTunes for Windows is one of the worst pieces of software I have ever used...iTunes is constantly crashing to the desktop, taking hours to do simple sync and I have encountered an issue where iTunes is refusing to import the MP3s." I believe quite a few iTunes users can relate to this.
As for alternatives to iTunes, MediaMonkey music player is one of those choices that become more and more popular with the crowd. However, there is one big obstacle standing in front: all the downloaded Apple Music from iTunes are protected by Apple's DRM technology called Fairplay in M4P format. It means that you may not be able to play iTunes music on other music players.
So, in this article, you will find out an easy way to play iTunes music on MediaMonkey with the help of an excellent tool.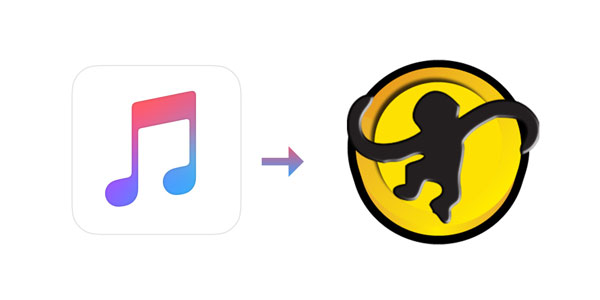 Part 1. What is MediaMonkey & Why MediaMonkey is the Best iTunes Alternative
MediaMonkey is a music player as well as a music collection organizer. It is designed to perform many tasks smartly such as converting audio, organizing files automatically, finding duplicates and missing tags, ripping CDs, and so much more. By using plugins, it can be extended to handle video and other media formats as well.
So why do people ditch iTunes for MediaMonkey? After doing some research, we found three main features that show MediaMonkey music player is an excellent alternative to iTunes. First, it enables users to record and convert video and audio files. Second, it is way smarter than iTunes in organizing songs, playlist, and albums, which saves users a lot of effort. Thirdly, MediaMonkey can do realize something that iTunes cannot - stream to Blu-ray player through working with any UPnP or DLNA enabled media player.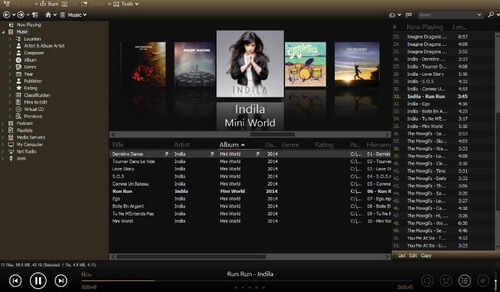 However, as I have mentioned above, MediaMonkey is incapable of playing the encrypted iTunes music directly. If you have encountered the same difficulty, keep on reading to find the easiest way to play iTunes music on MediaMonkey with the tool recommended.
Part 2. Convert iTunes Music for MediaMonkey - Best Tool
There are already a few tools on the Internet that can convert iTunes music for you, but they are not as reliable and professional as DRmare iTunes Music Converter. It is an excellent and easy-to-use tool specially designed to remove Apple's DRM restriction and download iTunes music to any common formats with lossless quality. Therefore, you will be able to import iTunes music to MediaMonkey freely.
Moreover, after removing DRM restriction on iTunes music, you will be able to play them on any media players, but not only MediaMonkey. It is also possible to play the converted iTunes music on TV, in the car, or even burn iTunes music to CD so that audiophiles can enjoy them using a CD player.
The good news is that DRmare iTunes Music Converter offers a free trial that allows users to download the first minute of each iTunes song. Why don't you download it and give it a try?
DRmare iTunes Music Converter
Part 3. Import iTunes Music on MediaMonkey – Step by Step Tutorial
After installing the DRmare iTunes Music Converter on your computer, follow the detailed tutorial below and you will be able to import iTunes music to MediaMonkey within 3 simple steps.
*Note: Before you get started, please make sure you still have iTunes installed on your computer.
Step 1

Load iTunes Music M4P files in DRmare

Double click on DRmare iTunes Music Converter to launch the software. Press on the 'Add Files' button, and all your downloaded iTunes songs and playlists will show up in the main interface. Then select the music you want to import to DRmare iTunes Music Converter. If your files don't show up there, this may be caused by iTunes settings.
Step 2

Set output music format for MediaMonkey

iTunes music originally comes with an M4P format in 256kbps. You can convert them to the formats that Media Monkey support, including MP3, AAC, WMA, FLAC, MPC, APE, and WAV. By default, it will convert the output format as MP3. If you want to have a higher bit rate of output music, we suggest FLAC.
Step 3

Convert iTunes music for MediaMonkey player

No matter how many iTunes songs you have to convert, you don't have to wait for long because DRmare iTunes Music Converter works at rapid speed. When the converting completes, you will find all the iTunes music DRM-free files saved at the destination folder.

After these 3 steps, you have completed most of the work and so close to the end. The last thing you need to do is import the downloaded iTunes music to MediaMonkey. Open MediaMonkey and go to 'File' > 'Add/Rescan track to the Library', select the folder you stored your iTunes music. You are good to enjoy iTunes music on MediaMonkey now!