Amazon Music offers an easy yet simple way to listen to its songs via the Web Player or its mobile and desktop apps. But there are still many subscribers who're looking for a solution to play Amazon Music on CD players.
Besides enjoying Amazon Music via the CD player, there are still some amazing advantages of burning Amazon Music to CD. For example, it could be easy to play Amazon Music in the car. It can help free up device memory and backup files.
Thus, how to burn to a CD from Amazon Music? In this article, we will share the top 3 best workarounds to burn CD from Amazon Music.
View also: How to Burn a CD from Spotify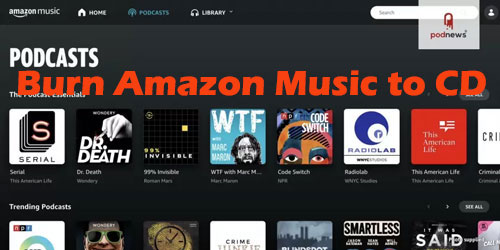 Part 1. How to Burn a CD from Amazon Music - Top 2 Best Tools
Amazon Music has a huge library of a lot of trending songs, which makes it stand out among competitors. Amazon Music allows you to save the music on your cloud player so that you can play them next time with ease. With the free account, you can only listen to up to 2 million songs. With an Unlimited or HD subscription, you can access the full library with over 70 million songs.
Can I burn a CD from Amazon Music? The answer is dialectical. Amazon Music is under protection, which can be playable in Amazon Music player only. And Amazon doesn't provide an option to burn CD from Amazon Music.
In this case, you'd need to search for a professional tool to download Amazon Music to plain files, like MP3. To achieve this goal, there are 2 effective ways. One is to use DRmare iMazonKit Music Converter to download Amazon Music locally. The other is to utilize DRmare Audio Capture to record Amazon Music.
iMazonKit Amazon Music Converter has the ability to download and convert Amazon Music to MP3, FLAC, WAV, AAC, M4A, and M4B. Besides, it has a Lossless format for users to choose from and keep 100% original audio quality.
DRmare iMazonKit Music Converter
DRmare Audio Capture is an amazingly powerful tool. It allows you to record music from not only Amazon Music but also any app in the highest quality kept. It can record any sound or music playing in the background on your computer. It also supports converting Amazon Prime Music to MP3, FLAC, WAV, and so forth.
DRmare Audio Capture for Amazon
No matter which tool you choose from, it can work well to download Amazon Music for burning them to a CD.
Part 2. How to Download Amazon Music for Burning to CD
Now we are going to explain how to record music from Amazon Music using DRmare Audio Capture. If you'd like to use DRmare iMazonKit, please read this user guide of iMazonKit to see how it work.
Step 1

Installing and launching the DRmare Audio Capture

The first step is to make sure that you have installed DRmare Audio Capture on your computer. Once done, please launch the DRmare Audio Capture by double-clicking on it. Once it is completely opened, you will see an array of the given apps that you record from. Or, you can add your apps by simply dragging-and-dropping them into the main interface.
Step 2

Changing Amazon Music output format and other parameters

Now before we start recording the songs from Amazon Music right away, we need to change the format to MP3. We can do that by clicking on the "Format" icon, and the settings window will appear instantly. Now you can change the format to MP3 by going to the format section. You can also change other parameters like codec, channel, sample rate, bitrate, etc.
Step 3

Record Amazon Music for burning to CD

Let's start the recording process. Go to the main interface of DRmare Audio Capture. Choose the desired browser like Google Chrome browser to open Amazon Music. Log in to your Amazon Music account. Now play your desired song, and it will automatically start recording it.
Step 4

Edit and save Amazon Music for CD player

You can trim the songs using the built-in editor. Please click on the "Edit" button, and then you will have the options to trim your music. At last, hit on the "Save" button to keep all the recorded Amazon Music files on your computer. Then you could find them on your computer and use them on any other devices for offline listening.
Part 3. How to Burn Amazon Music to CD in 3 Ways
It's time to burn Amazon Music to CD. There are three direct methods that you can follow to burn songs on the CD. We are going to give you a step-by-step guide. You can also refer to the below ways to burn CDs from Amazon Music Unlimited and burn a CD from Amazon Prime Music.
Method 1: Burn CD from Amazon Music using Windows Media Player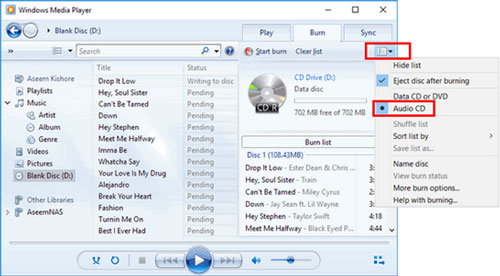 1. Get a blank CD and insert it into the disc drive on your computer.
2. Now launch the Windows Media Player by double-clicking on it on your computer.
3. Import Amazon Music into the Windows Media Player by using the drag-and-drop action.
4. Start the burning process by clicking on the "Start Burn" button in the burn panel.
Method 2: Burn Amazon Music to CD using iTunes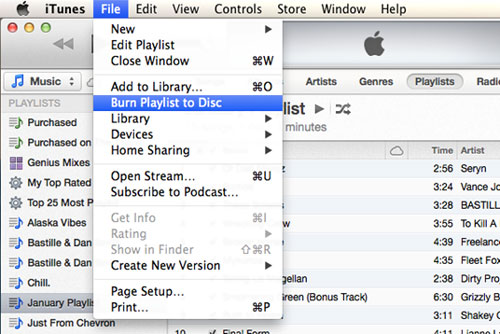 1. Open iTunes on your Mac computer by double-clicking on it.
2. Import the songs into iTunes manually or by using the drag-and-drop action. Once the songs are imported, add them to a new playlist.
3. Now insert a blank CD into your CD drive, then go back to iTunes. Open the file menu and click on the "Burn Playlist to CD" option.
4. After that, choose the "Audio CD" option, click on the "Burn" button, and it will start the burning process.
Method 3: Burn a CD from Amazon Music via VLC Player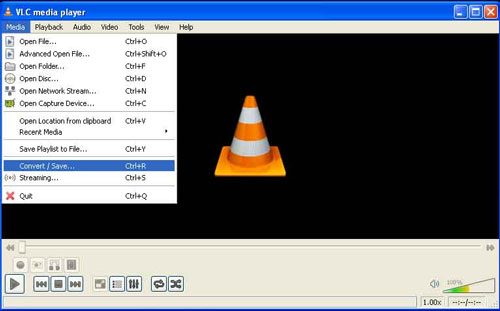 1. Open the VLC media player and create a new playlist for Amazon Music songs. Drag and drop Amazon Music into the Playlist dock.
2. Hit on the 'Media' > 'Convert/Save' > 'Disc' option to insert a blank CD into the disc drive.
3. Navigate to the 'Audio CD and Browse' to select the inserted CD disc. Click the 'Convert/Save' tab again to burn Amazon Music to CD via the VLC player.