The shift from physical CDs to digital compositions like MP3s has altered how we listen to music. However, there is one difference - CDs offer music organized with albums that have an album cover - as listeners, we tend to determine the covers and feel attracted to the music. In contrast, a standard MP3 file only contains audio data that sometimes has no image attached and no information about the artist and audio type. This way, the listener feels distracted!
Luckily, there are some tools and softwares that can support you to download MP3 with album art for free. If you are wondering where to download MP3 with album art, this article is for you - it contains softwares names, features, and steps to download MP3 files with albums - stay along and explore those methods.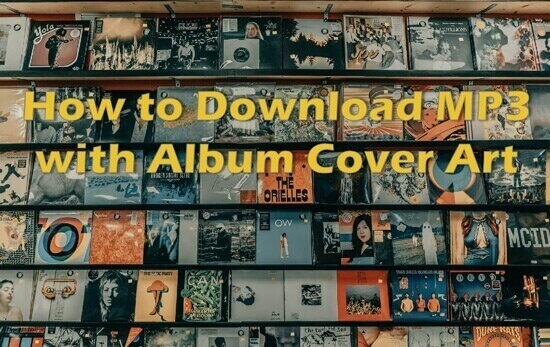 Part 1. How to Download YouTube MP3 with Album Art
Yout is a fantastic free tool designed to download songs with album cover art from YouTube; it adds the artist's name and song title to make things straightforward for users wanting to download a new MP3 from YouTube.
Key Features:
Intuitive and easy to use
Save downloading time
The perfect option for beginners
Allow you to switch between two languages
A reliable and free MP3 download with album art
Step to Download YouTube MP3 with Album Art via Yout
Step 1. Instead of opening YouTube, go to yout.pw and open the browser. Find the white box on the screen, tap on it, and enter the artist name or video URL (if you have one) - paste it (right-click + paste).

Tips: If you type the artist name, dozens of music lists will pop up in front of you; however, by adding a URL, the exact music list will open.
Step 2. Now, find the YouTube MP3 converter among the download options - tap the Download MP3 button, and your download option will start. It will download MP3 with album art for free from YouTube.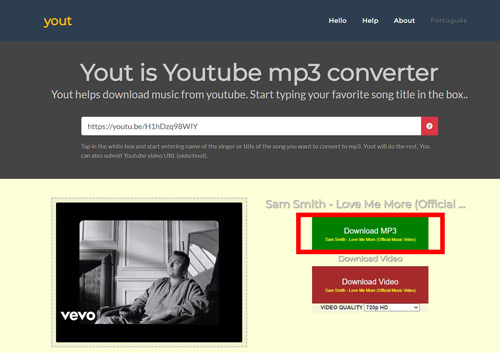 Part 2. Free MP3 Download with Album Cover Art
If you want a free MP3 album cover download, DRmare Audio Capture is a super-reliable option. This powerful tool supports numerous media resources. Unlike other typical audio downloaders, it allows batch recording the most accurately and simultaneously. In addition, this exceptional tool increases the music experience by offering plenty of editing options. Eventually, this tool provides high-output audio quality.
DRmare Audio Capture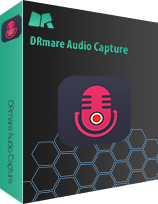 Record and download MP3 with album art from any music source
Customize ID3 tags, including add album art to MP3 downloads manually
Split unwanted MP3 audio clips and merge them into a whole file according to your needs
Keep 100% original audio quality or customize output audio parameters
Following are the steps to download music with album cover art through DRmare Audio Capture.
Step 1: Launch the DRmare Audio Capture. Open the format set by hitting the 'Format' icon; set output format as MP3 and other audio parameters here.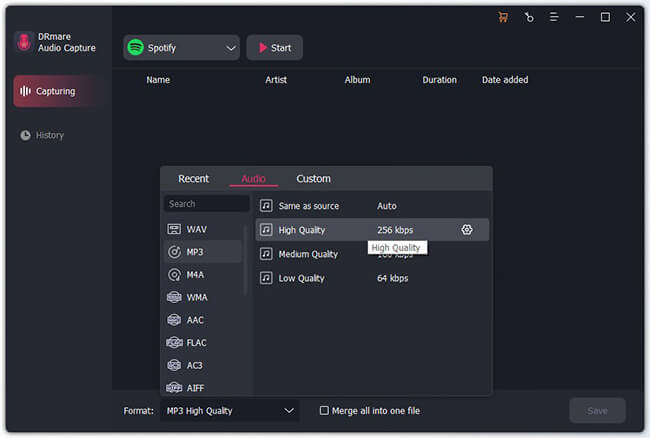 Step 2: Play your computer music to automatically add album art to MP3. Besides, the music title, the artist, the year recorded and other details will be preserved in MP3 downloads.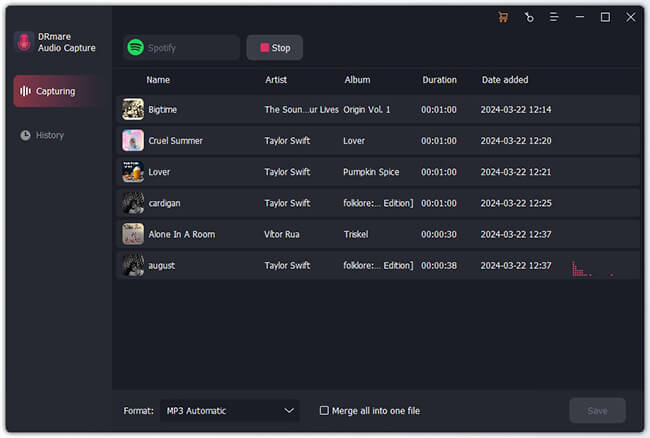 Step 3: When you stop playing music or quit up the music app, the recording will end; this way, you can save MP3 with the cover album. This tool also asks for editing before giving the option of saving MP3 download with album cover. You can also try to replace the album art as you like.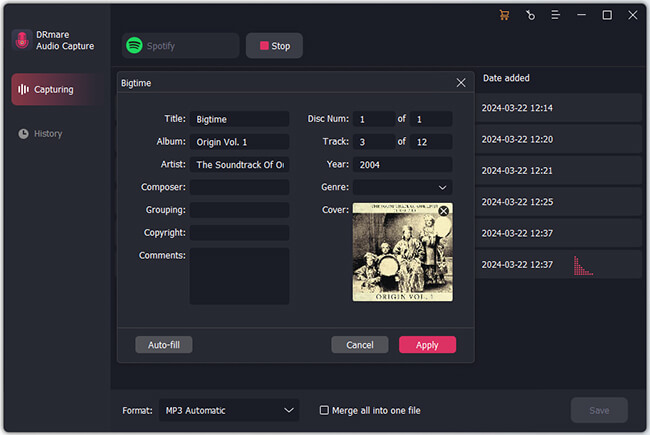 Step 4: Hit the history icon to locate your songs with album cover art from the local computer folder.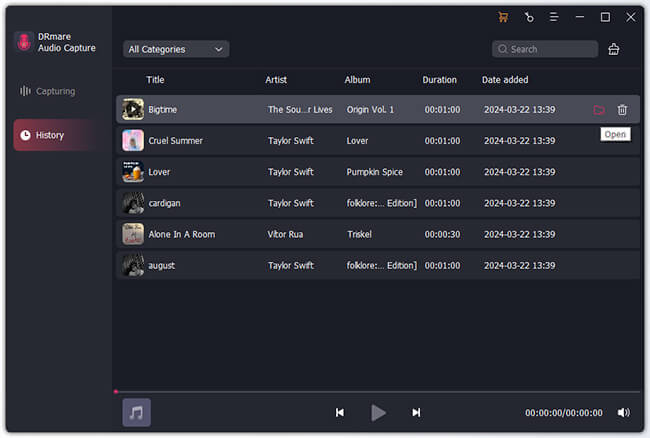 Part 3. How to Download Music with Album Cover Art on Android for Free
Fildo is a streaming application and an MP3 downloader that allows users to stream and download high-quality MP3 around the glove. Fildo stands different from the other applications because it doesn't have its audio file collection but brings it to one place from other resources. It is an outstanding application for fixing and finding album art in music collections.
If you want to download music to the phone, just download the Fildo MP3 downloader, and then it will help you download MP3 songs with album cover art directly to the phone.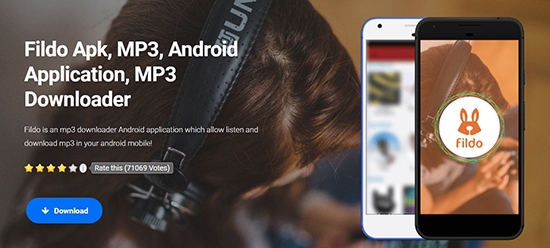 Key Features:
Stream and download MP3 music in high quality kept
It's totally free to listen to and download music on Android
Let's see how to get MP3 download album cover on Android without paying any penny with the help of Fildo.
Step 1: Open Fildo on your Android phone and then search and find the favorite songs that you'd like to download as MP3.
Step 2: Click the three-dot icon to choose 'Download' button. It will require you to choose the download option. One is to save downloads under folder named as artist/album/playlist, the other is to save downloads under external SD.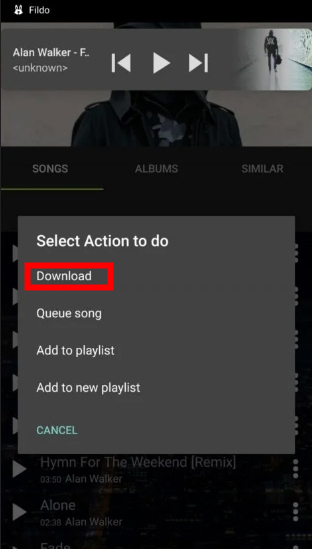 Step 3: Once you have set the download way, it will start to downloading MP3 with album art for free to you Android phones.
Part 4. FAQs about Downloading MP3 with Album Art
Q1: How to Get Apple Music Album Cover Download?
Apple Music are protected by digital copyright technology. In this case, general audio converters are not able to download Apple Music with album cover. Here, we can meet DRmare Audio Converter, which is a professional Apple Music Converter to download and convert Apple Music to MP3, FLAC, WAV, etc. with album cover retained well.
Step 1: Open DRmare Audio Converter on a Windows computer or Mac.Tap the + icon and add Apple Music files to DRmare Apple Music Converter.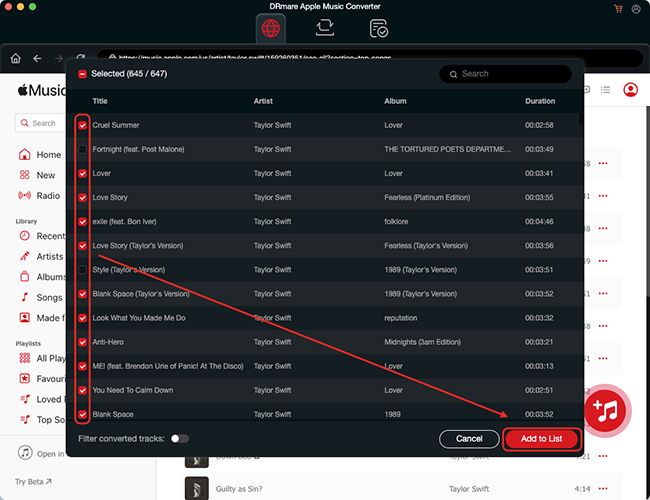 Step 2: Change Apple Music output parameters by clicking the 'audio' icons to open the setting window of the DRmare Audio Converter. You can adjust the output format as MP3, and adjust other audio parameters of Apple Music downloads.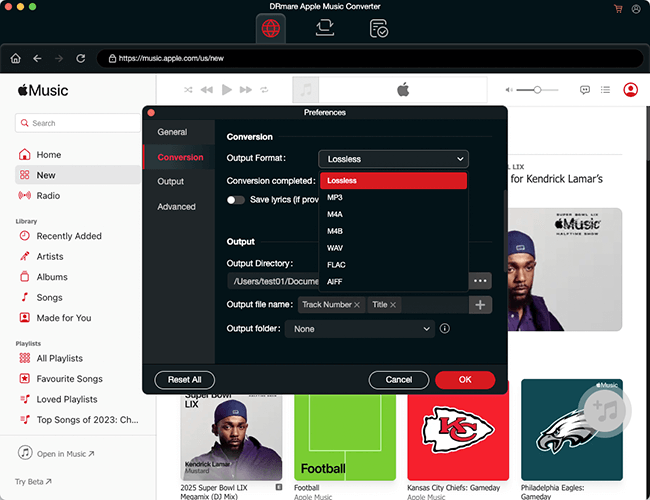 Step 3: Tap the Convert button to convert Apple Music with album cover alt at 30X faster speed. After conversion, you can find Apple Music downloads by clicking the 'Converted' icon.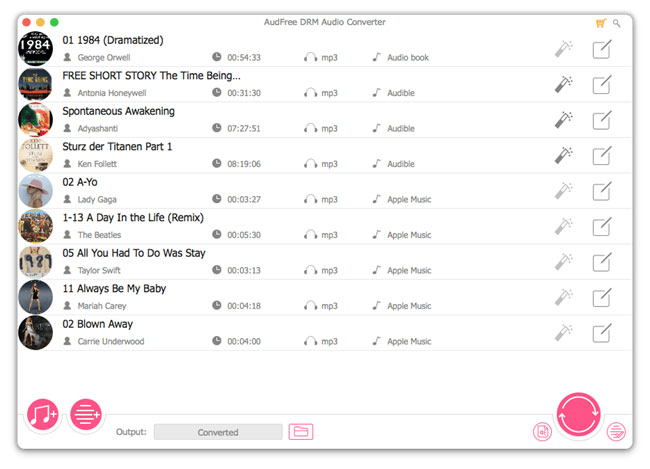 Q2: How to Download Album Cover from Spotify?
To initiate the download process of Spotify music with album cover, the best way is to use DRmare Spotify Music Converter. It's a professional Spotify music downloader, available on Mac or Windows. No matter you are using a free or premium Spotify account, you can use it to download album cover from Spotify with ease.
Step 1: Launch DRmare Spotify Music Converter, and the Spotify desktop app will open at the same time. After that, please log into your Spotify account, import Spotify music and single songs for download.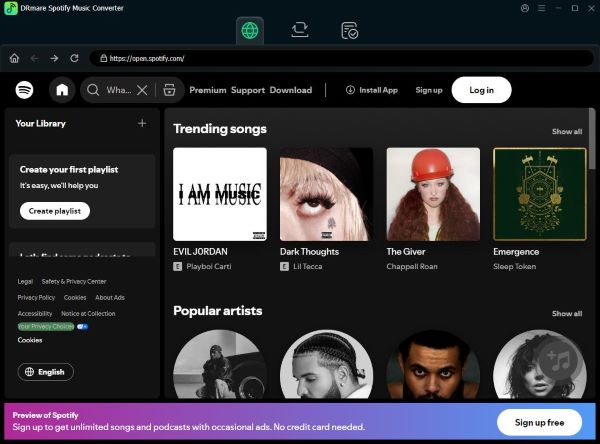 Step 2: Set the Spotify format and other parameters by using the 'Preference' option from the toolbar. Please change the Spotify music output format to MP3 and tap OK.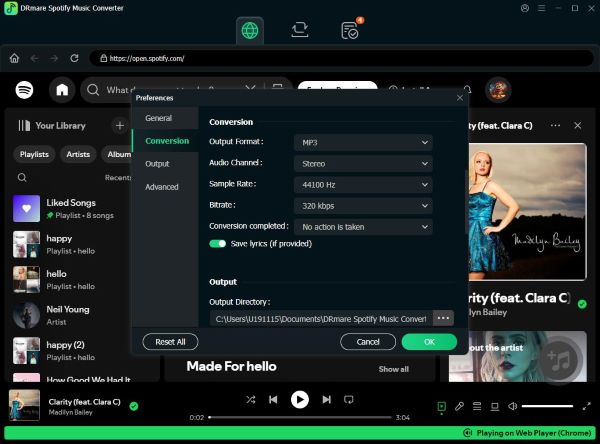 Step 3: Search for Spotify albums, playlists, songs, etc. and then paste the song URL into the Spotify Music Converter address bar. Press the '+' button and load the Spotify playlist instantly.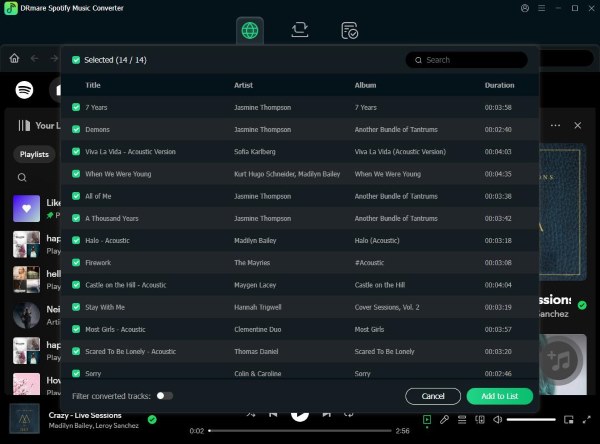 Step 4: After adding Spotify music to conversion list and then tap the 'Convert' tab (located in the right-bottom corner) of the DRmare Spotify Music Converter. It will download and convert Spotify music to MP3 with album cover art.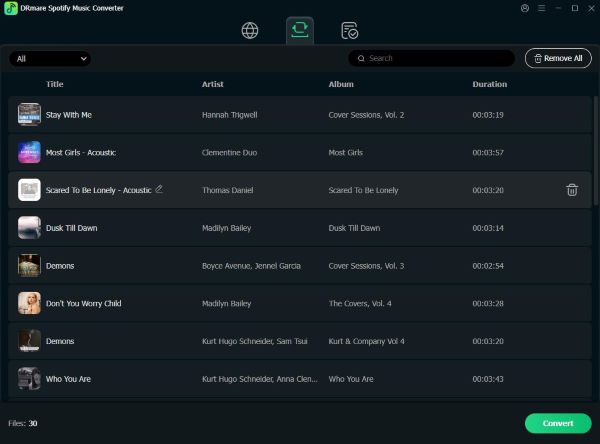 Q3: How to Add Album Art to MP3 Via Groove Music?
Groove Music has the ability to add album art to MP3 directly. The following are the steps. But develop your music's copy on the desktop to edit it because when you delete it within Groove Music, it will also delete the original file; hence, be conscious.
Step 1: Create a name and playlist. Locate your folder by tapping 'go to albums' and then 'show us where to look for music'. Search the folder to attach it to the music.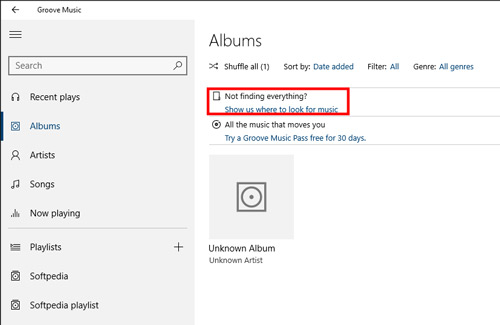 Step 2: Right-click the item and then choose 'Edit info' to edit the album. You can hit on the 'image' icon to do image browsing and add favorite album art to this MP3 file. After that, please click the 'Save' button to save them to your computer.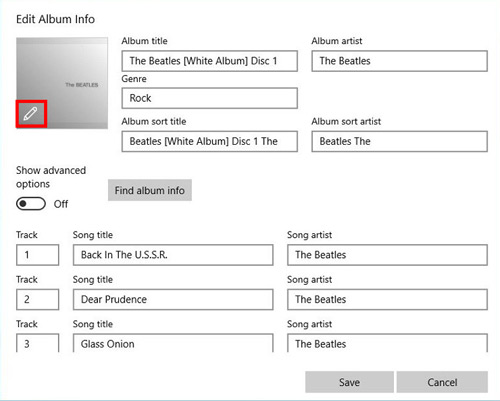 Step 3: Tap the 'My Music' to help the album appear. If you click on a playlist, it will repeat the process, so leave it alone. It's again a reminder to work with a copy to avoid a blunder.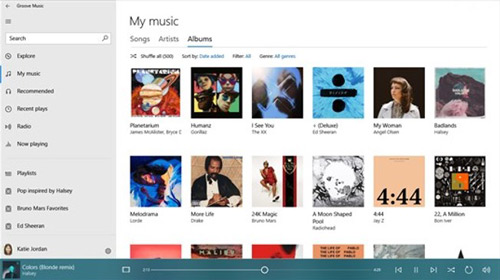 Q4: Where to Download MP3 with Album Art?
There are some ways we mentioned above to download MP3 with album art. Besides, you can also download MP3 for an outstanding MP3 collection or just gather your favorite designs of CD covers from Album Art Exchange, Amazon, MusicBrainz, Google Images, Discogs, etc.
Part 5. Top 3 Best Album Art Downloaders You Can't Miss in 2023
Below is the list of three worth-trying album cover download free tools.
1. Album Art Downloader
Album Art Downloader is another incredible option to effortlessly download MP3 album covers; it searches a huge number of cover art sources with standalone scripts. Album Art Downloader presents all the found art that shows previews, sizes, etc.
Here are the steps for MP3 download with album cover:
Step 1. Tap tools and choose options in MP3 TAG.
Step 2. In the MP3tag window option, choose tools placed on the left side, then tap the yellow star icon to give a new command: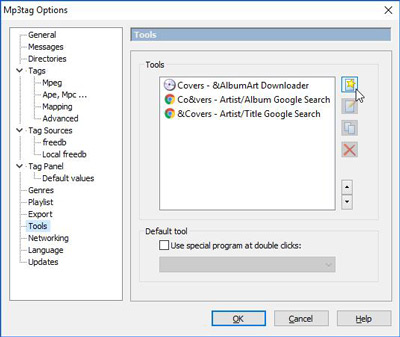 Step 3. Enter the relevant values in the customize tool window, like in the given window: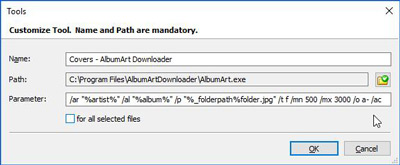 Step 4. Tap OK to save and exit the Windows tools. Now, download and save the chosen artwork; right-click the track you want to download - Tools and Covers.
Step 5. In the Album Art Downloader, tap the disc icon and save the chosen file as "folder.jpg". Later, the window of Album Art Downloader will automatically close.
2. Cover Retriever
Cover Retriever is a tool that searches album art to record audio in MP3/FLAC format and saves it to an audio file or disc. The search is based on information gathered from file tags and processed by the Google search engine, which increases the likelihood of finding appropriate album art. The application also helps you to select the best album art from the options presented.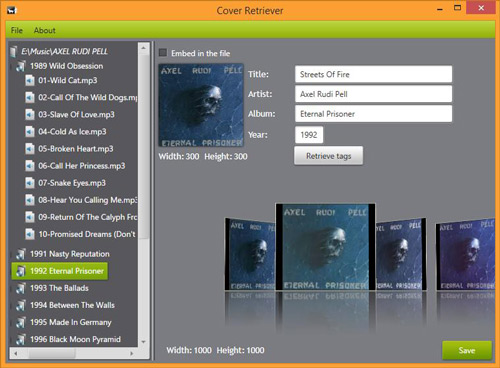 By using this Cover Retriever, users can save the cover in two ways:
The cover can be saved in the same audio file with the name of the cover.
The cover can also be saved in the desired audio file as "frame".
3. Album Art Grabber
Album Art Grabber is a fantastic tool for MP3 download album covers. This tried and tested MP3 downloader is simple to use and easy to understand for everybody. No hard and fast rules or long tricky methods you need to follow to use it.
Album Art Grabber can work for iPhone, Windows, and Android - the app allows - depending on your choice - to add the art cover manually or automatically. If you want an album cover download for free, download Album Art Grabber from Google Play Store.
The process to MP3 Download with album cover on Android device:
Step 1. Open the application.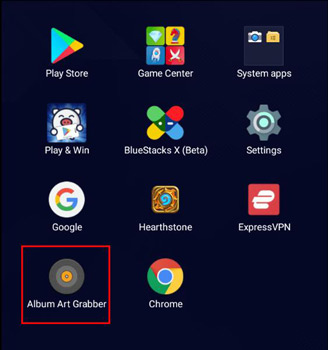 Step 2. Import the MP3 music.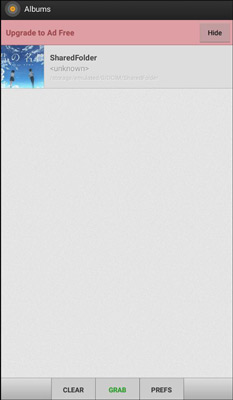 Step 3. Click on the music.
Step 4. Select the image's import source from the popped up "Choose Image From" menu.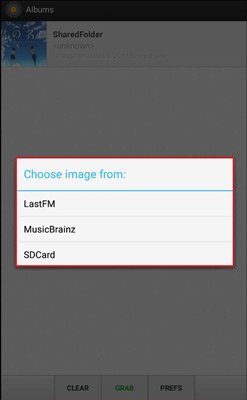 Step 5.Choose your desired image and start the download process.
Part 6. Conclusion
If you have the right tools, you can automatically add album art to MP3 on Android, iPhones, Windows, and Mac. The apps not only support the downloading process but straightforward downloading in quick steps.
This blog post has enlisted the most helpful and handiest tools for downloading MP3 with album art that you can try even if you have zero know-how about MP3 downloading. Remember, a few steps can vary depending on whether it is Android or iPhone, but the basic steps are the same everywhere.
So, choose your favorite album cover and MP3 album cover art downloader, then let your creativity flow!