Audible is an excellent audiobook app that allows you to fully immerse yourself in a book. It's available for Android and iOS devices, so you can listen to your favorite Audible audiobooks on your mobile device. However, more and more people are reporting that Audible keeps pausing when screen locks. It can be frustrating when you are interrupted by a screen lock. But don't worry. In this article, we'll cover some possible causes of this issue and solutions to fix it. Finally, you will also learn a method to play audiobooks without any problem.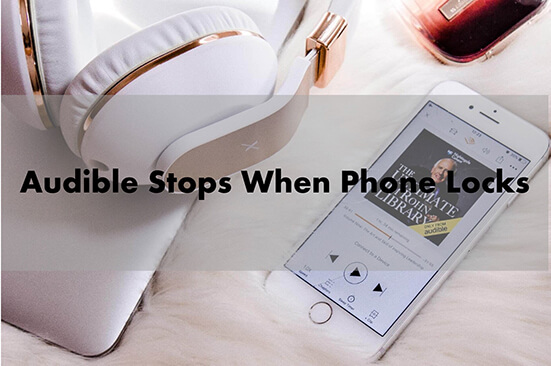 Part 1. Why Is Audible Pausing When Phone Locks?
"Why does Audible pause when my phone locks?" There are a few reasons that could cause this problem. Before we jump to solutions, it's important to understand why this problem occurs.
You have turned on the battery saving mode.
Your phone's operating system is outdated.
The Audible app is outdated.
Your device's storage is full.
There are some corrupted data in the Audible app.
Based on the above possible causes, let's see how to fix this problem.
Part 2. How to Stop Audible Stopping When Phone Locks
Audible keeps pausing when screen locked Android? Whether you are using Audible on iPhone or Android phone, you can refer to the solutions below to fix the issue.
Fix 1. Restart Audible and Your Phone
Restarting the app or your device is a simple but effective way to fix any app issues. Quit Audible first, then restart your phone. This will wipe out all apps running on your phone and will likely fix your problem.
Step 1. On the phone's home screen, swipe up from the bottom of the screen to the top of the screen.
Step 2. Swipe up on the Audible app to quit.
Step 3. Press and hold the phone's power button and select 'Restart'.
Step 4. Wait for a few minutes, then reopen Audible to see if it works normally.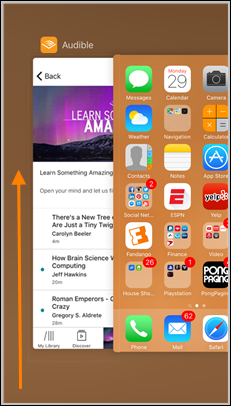 Fix 2. Disable Low Power Mode
Under normal settings, Audible works in the background when the device goes to sleep or locks the screen. If Audible stops when screen locks, it's likely that the Audible app is set to limited in the device's battery settings. In short, you probably have battery saving mode turned on. So, you can turn off the battery saving mode to fix this issue.
For iOS:
Step 1. Open the 'Settings' application and scroll down and tap on 'Battery'.
Step 2. Toggle off 'Low Power Mode'.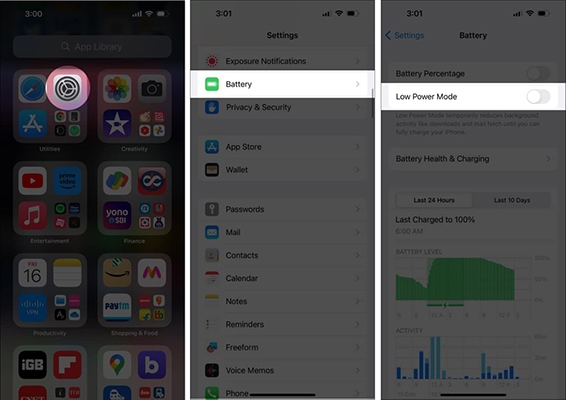 For Android:
Step 1. Launch 'Settings' and tap on the 'Battery' option.
Step 2. Choose 'Battery & Performance'.
Step 3. Turn off 'Battery Saver'.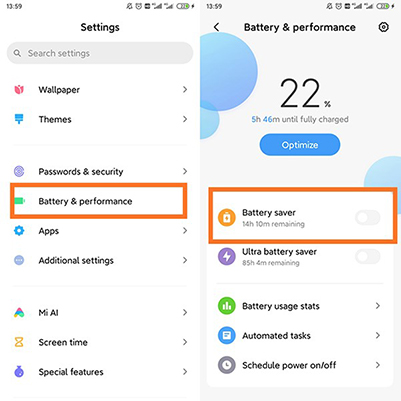 Fix 3. Clear Storage on Your Phone
Some application issues may arise if your device does not have enough storage space. This may also cause the problem of the Audible app stopping when screen locks. To solve the problem, free up some memory on your device.
You can go to 'Settings' > 'General' > 'Storage' to check if the storage is full. If yes, then you can clear some unnecessary apps there.
Fix 4. Sign Out and Sign In Again
You can also try resetting sign-in on Audible to fix the problem of Audible pauses when screen locks. And here is how.
Step 1. Open Audible and tap on 'profile' at the bottom right.
Step 2. Choose 'Settings' and scroll down to the bottom until you see which version of the Audible app you are using.
Step 3. Choose 'Sign out' and then you can open Audible to sign back in.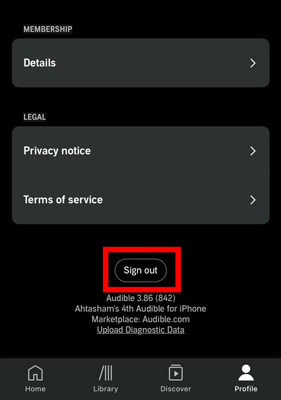 Fix 5. Re-download Audible Books
Maybe there are some corrupt downloaded Audible audiobooks on your device. This may cause Audible stops when phone locks. But don't worry as you can solve the problem by deleting the book and re-download it.
Step 1. Open the Audible app on your Android or iOS device.
Step 2. Choose 'Library' at the bottom and find the title you want to delete.
Step 3. Tap on the 'three dots' icon on the right of the title and select 'Remove from device'.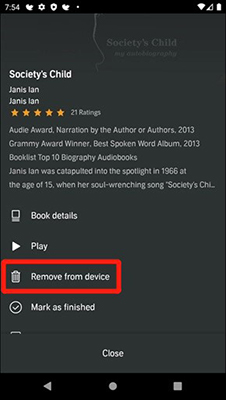 Step 4. This will remove the book from your device but still remain in your library. You can simply click on the 'down arrow' on the title to re-download the book.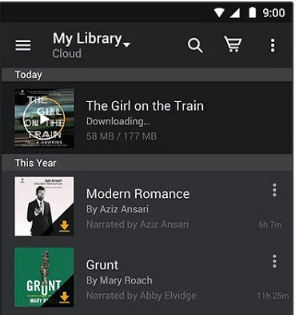 Fix 6. Update Audible App
If you're running an outdated Audible app, it might not be compatible with your device. And app updates are always going to fix glitches, possibly including the issue of Audible stopping when screen locks. Therefore, you can update the Audible app to the latest version to resolve the issue.
For iOS, go to the 'App Store' and find 'Audible'. If there is a new version, tap on 'Update'.
For Android, open 'Google Play Store' and search for 'Audible'. Tap on 'Update' to install a new version,

Fix 7. Update OS
Likewise, your device may require a system update. Always make sure your operating system is up to date to prevent system bugs that could cause the problem of the Audible app pauses when screen locks.
For iOS:
Step 1. Open the 'Settings' app and tap on 'General'.
Step 2. Click on 'Software Update'.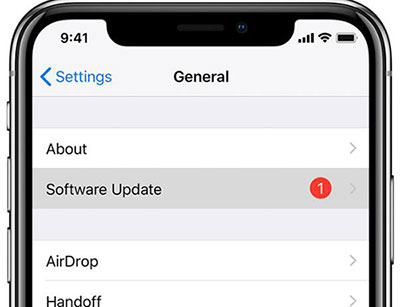 For Android:
Step 1. Launch 'Settings' and scroll down to tap on the 'System' option.
Step 2. Choose 'System Update'. If you can see a new version, tap on it to update your Android.
Is the problem still unresolved? Read on and get the ultimate solution!
Part 3. How to Listen to Audible without Issues
If Audible pauses when phone locks, it could be an issue with your device or the Audible app. Our recommendation is to use another music player or device to listen to Audible.
Since Audible does not allow listening to its audiobooks on other apps, you need a tool called DRmare Audible Converter. It can bypass this limitation and download Audible audiobooks as your own files. Moreover, it can convert Audible AA/AAX books to popular formats including MP3, FLAC, AAC, etc. After conversion, you can easily listen to them on other platforms or devices.
DRmare Audio Converter
How to Convert Audible Books for Playing with Other Music Players
Step 1. Start by installing the DRmare Audio Converter on your PC. To do that, you can directly click on the 'Download' button above or navigate to DRmare's official website.
Step 2. Once installed, open it and load your downloaded Audible books to it. You can click on any one of the two 'add files' buttons at the bottom left to import your Audible file.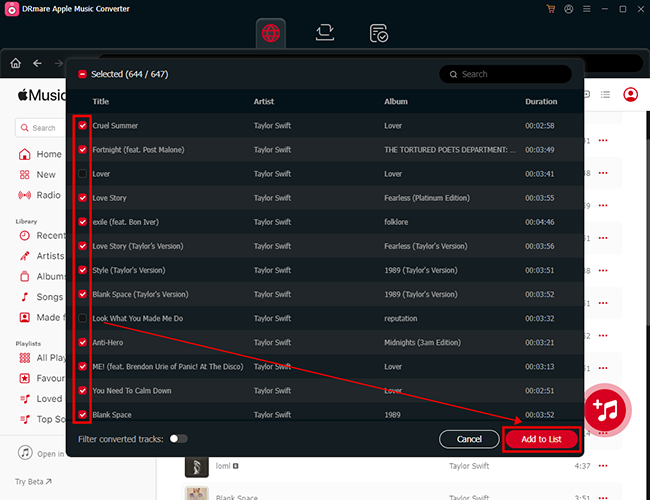 Step 3. Click on the 'audio' button at the bottom right and you can change the output settings of Audible books. You can choose the output format for Audible to MP3 as it's the most popular one. Also, you can reset the codec, sample rate, bit rate, and channel.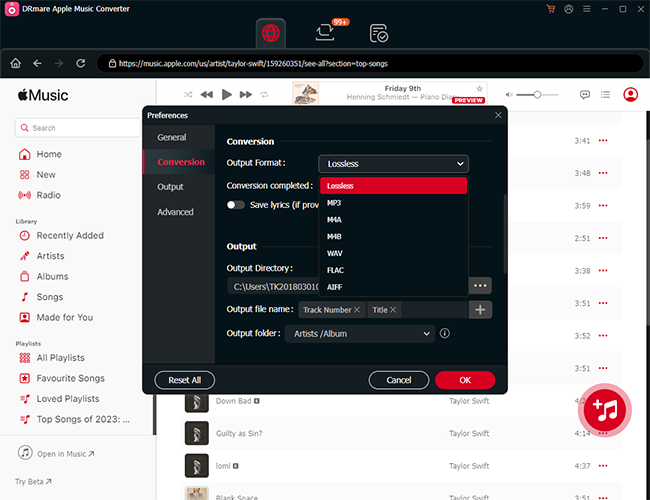 Step 4. Finally, click on the 'Convert' button at the bottom right and this software will convert your Audible books 30 times faster. When it's ended, click on 'Converted' to find the local Audible files. And then you can listen to them with other music players or other devices.