Game of Thrones is probably the most attracting and fantastic TV show we have watched in the past few years. It has millions of fans from the global. And now the season 8 is in hot broadcasting on the HBO and many streaming platforms. There are a lot of buzz and discussions in the large forums online. Many fans love the TV as well as the Game of Thrones audiobooks, podcasts, music and so on..
"Can I download Game of Thrones soundtrack as ringtone on my Android phone? I really enjoy the main theme song."
"I found the Game of Thrones songs are available the platforms like Spotify, Amazon Music, SoundCloud. But it seems there is not an intuitive way to download them as MP3. Do you know any magic to get them offline?"
The music for the Game of Thrones is composed by Ramin Djawadi. It has won many awards including the Primetime Emmy Award for Outstanding Music Composition for a Series in 2018. If you'd like these songs, you can read along to learn more and download them for free.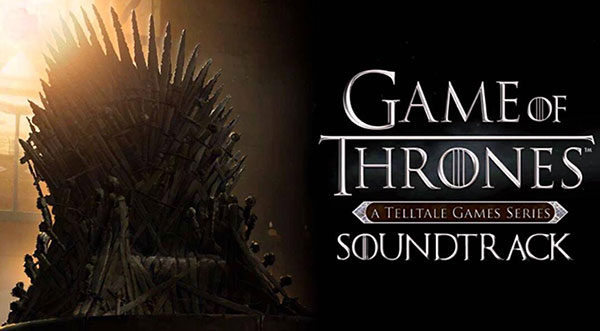 Part 1. Game of Thrones Songs Complete List
Main Title Theme
The Game of Thrones contains 8 seasons Djawadi composed the main title theme for all series.
Complete List of Songs
And each season has couples of soundtracks. These songs are categorized by houses, groups, characters, locations, couples. You can refer to the following screenshot to find the list of themes.

For more details of the songs of each season, you can also visit Game of Thrones complete list.
Part 2. Free Sources to Listen to Game of Thrones Music
iHeart Radio
It is a free broadcast and Internet radio platform. You can go to the iHeartRadio website to search the Game of Thrones playlist or podcast. And then stream the soundtrack you want by clicking only without the need of signing up.
SoundCloud
SoundCloud is another music streaming platform which enables you to free listen to any songs you want. It contains tracks uploaded by different users, the quality of songs may vary, you may need to manually distinguish the quality songs you want.
YouTube
YouTube is a free source for watching videos. But it also contains lots of songs, MVs from different albums and movies, TV shows. You can search and listen to Game of Thrones soundtracks easily.
Spotify
Spotify offers two tiers of service, you can listen to songs for free with ads or pay monthly subscription free $9.95 to enjoy high quality songs without interruptions.
Part 3. How to Free Download Game of Thrones Soundtrack
Due to the copyright protection, nowadays there is rare sources to download MP3 files of Game of Thrones but only stream them online.
This is not so convenient when you out without Wifi or large data plan. Also, you can't get full use of the songs. For example, you won't be able to do that if you'd like to use Game of Thrones music as ringtone.
In this case, we'd recommend you to use DRmare Spotify Song Converter for Mac to extract songs from Spotify as MP3. By doing that, you can listen to Spotify songs anytime and distribute them anywhere. It is a commercial software, so you have to pay a few dollars to get the full features. Anyway, you can evaluate it out for free.
Professional Spotify Music Converter of 2019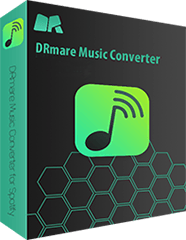 It is specialize for converting any audio files from Spotify including music, podcasts
5X converting speed and lossless audio quality which are better than any competitors
Supports to convert to multiple different formats M4A, MP3, AAC for different purposes
Keep updating every a few weeks, support the latest Spotify desktop client all the time
Step 1

Search and import Game of Thrones songs

Launch DRmare software, you will see Spotify starts as well. Then please type in "Game of Thrones" from the search box and press "Enter" key. It will show of the songs, playlists, podcasts and so on. After that please drag and drop the items you want to the DRmare software.
Step 2

Choose an output format

The default format is set as MP3. You can go to the "Preferences" window to select the format you want and change the channel, sample rate, bit rate. Personally I'd like to keep the default MP3 format.
Step 3

Download Game of Thrones music

At last, you can click "Convert" to save all the Spotify songs to your local computer and you can copy them anywhere. One thing you need to keep in mind is that DRmare software is only for personal use only. So don't to sell the converted songs for making money as it is illegal.