"You know, I am an Apple guy who own kinds of Mac, iOS devices and consume digital contents completely from the iTunes store. But there is an error that cannot connect to iTunes store may show up time from time when I try to browse and buy media files. It is not a big deal because it usually will to be good after a little while. But honestly it is really annoying considering I spent so much money on the iTunes store. Is there a way to solve it forever?"
Apple is well-known for its content ecosystem. There are best apps from Apple Store and the fantastic digital media files from the iTunes store. If you enjoy buying videos, songs from iTunes, you may has encounter the similar iTunes store connection error. This can be really unset especially when you are in a hurry. Fortunately, many users has discussed the issue on the Apple forums and following are the good solutions to you if your iTunes store is down.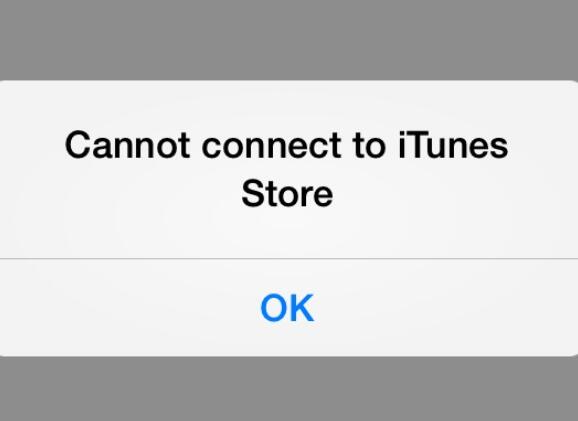 Part 1. What You Should Try First to Fix iTunes Store Connection Error
The issue can't connect to iTunes store error can be happened on the iTunes from any devices iPhone, iPad, iPod Touch, Macbook Air, Windows PCs and Apple TV. No matter what device you use, please just don't be panic and try these general solutions first.
Check Apple System Status
Apple services all depend on its own server to work. Sometimes if the iTunes store or Apple Store is in maintenance, it is normal that you can't access to it temporarily in some areas or countries. In such cases, you don't need to do anything but just wait a little while.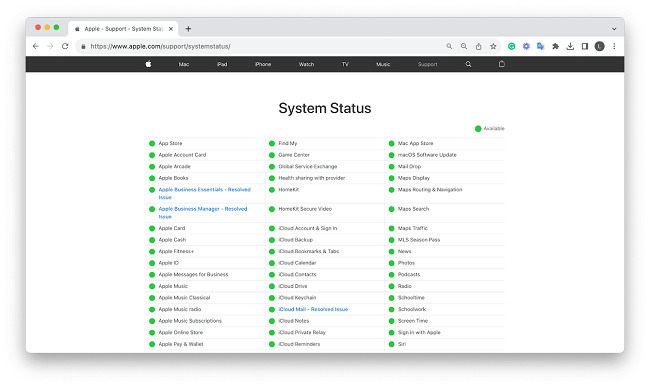 Check the Internet Connection and Related Settings
You are required to have stable and fast Internet connection to use Apple online services. One of the easiest way is to check if you can login the Google website.
Besides, please check if there are any policy settings which limits you to access Internet from some places only.
Update Your iTunes Account
If you can't connect to iTunes store simply because you can't login with your Apple ID and password, you just need to reset your Apple account and password. You can do that via the Apple website on your computers or the iTunes app on your iOS devices.
Adjust the Date and Time Settings
As of the time beings, Apple services not not available for all countries or time zones. If there are wrong settings on the date and time of your device, Apple will not verify that you are a legal user. So you can try to correct the Data and Time settings.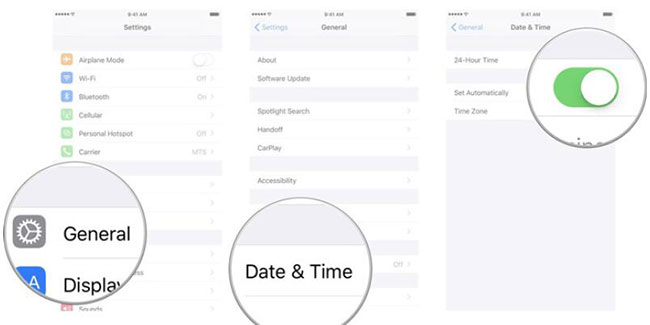 Part 2. Still Can't Connect to iTunes Store? Try These Specific Solutions
After going through the 4 solutions above, you should solve any issues that prevent you from connecting to iTunes Store. If you still can't fix it, you can troubleshoot your devices.
iPhone/iPad/iPod Touch
1. Update iTunes app or iOS system. Apple keeps updating its apps and systems to make it work perfectly. By updating to the latest version, you can fix any known bugs.
2. Reset the cellular network. If the single is not so good, the cellular network connect will lose. You can try to reset the network by turn on the AirPlane mode and then turn off it.
Mac/PC
If you encounter the error "We could not complete your iTunes store request. An unknown error has occurred (-45054).", it is kind of complicated, you can visit Apple support page to fix a -45054 error. Else you can try the solutions.
1. For Mac computers with the built-in Antivirus, they won't prevent the incoming connections from iTunes store. But if there are two many caches on your computer, iTunes may run slow, you can restart your computer.
2. For Windows computers, if you have installed third-party security software, you need to make sure they are not blocking your Internet connection. Such as Apple websites, ports are not blocked by your Antivirus or Firewalls.
3. If you have set the parental control on your Windows and Mac iTunes, please go to the iTunes preferences to disable the iTunes Parental Controls.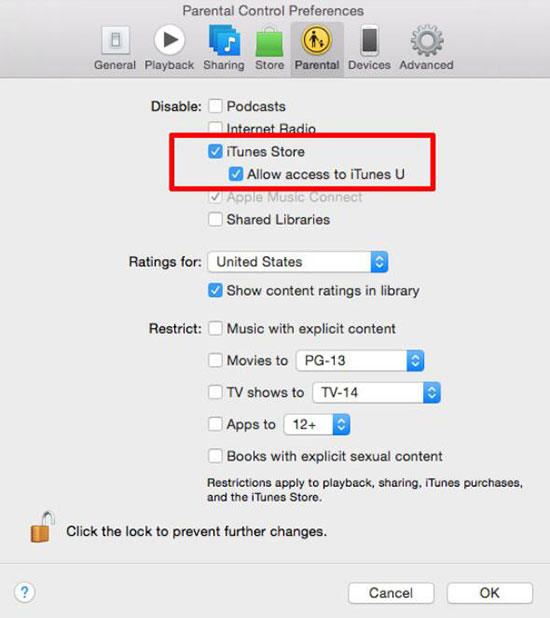 Part 3. Solve Cannot Connect to iTunes Store Problem Forever
Now you have no problem solving the iTunes store connection error such as "We could not complete your iTunes store Request. The iTunes store is temporarily unavailable. Please try again later." whenever you encounter it. But honestly you can't avoid such issues.
If you need to use iTunes store from a series of devices, it will affect your user experience to download enjoy digital media files you bought. So is there another better way to transfer iTunes media files to any devices or players for playback directly? The answer is positive. You just need some DRM removal tools.
DRmare iTunes Movie Converter
For iTunes movies, TV shows, extras, video clips, they are limited with DRM protection. This means they can only played on iTunes which are authorized. Good news is that you can use the iTunes Video Converter for Mac to convert the DRM M4V files to common MP4 files, then you can move them to any other players such as Windows Media Player, VLC player and so on.
DRmare Apple Music Converter
Want to transfer iTunes audiobooks, podcasts, Apple Music to third party devices for playback without iTunes? It is not difficult to achieve that goal. DRmare Apple Music Converter for Mac is an all-in-one tool which supports to convert both DRM and non-DRM audio files in batch and automatically. You just need to throw in all your files and click the "Convert" button, DRmare software will do the rest for you.
Sharing is caring. Do you know any other better tips to solve Can't connect to iTunes Store problem? Please do not hesitate to share your best thoughts.