Yesterday is Christmas Day. Haven't prepared Christmas gifts for your family? Or you just would like to make a big surprise to them for welcoming the arrival of the New Year. No matter which situation you are in, you need to be ready to begin thinking about what gifts to purchase in this year. The year of 2017 could be the pretty amazing year in the field of technology with various stunning tech product releases, such as the anticipated iPhone X, Google Pixel 2, Samsung Galaxy S8, and more.
There are numerous opportunities for you to select from the tech atmosphere and any tech present could be definitely surprised gift to recipient. If you still have no idea about filling your shopping cart with what tech gifts, here, you will discover the top 8 best tech gifts that you are looking for to gift to your loved one.
Top 1. Apple TV 4K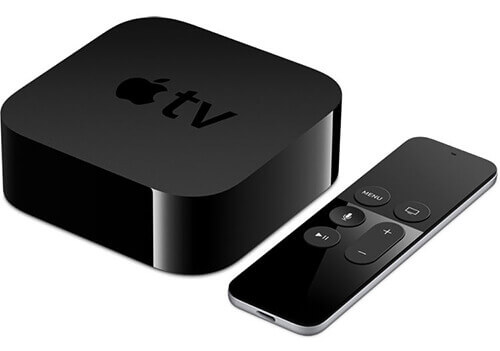 As for an Apple fan, who always purchase and rent iTunes movies and TV shows from iTunes store for playback, the good news for them is that in the second half of 2017, Apple unveiled that iTunes is selling and renting digital 4K movies, HD as well as SD resolution videos. Although 4K videos can be only streamed with no downloads, Apple has also released the Apple TV 4K to support iTunes 4K HDR quality. So if your loved ones always watch iTunes movies and TV shows, Apple TV 4K is able to give them an unprecedented visual experience by streaming 4K iTunes videos to big screen smart TV for watching. Besides, apart from streaming iTunes purchases and rentals, this smart Apple 4K streaming box can stream live sports and news and support access to great content from apps, such as Hulu, Amazon Prime Videos and Netflix.
View also: Everything We Know about Apple TV 4K
Top 2. Samsung Smart TV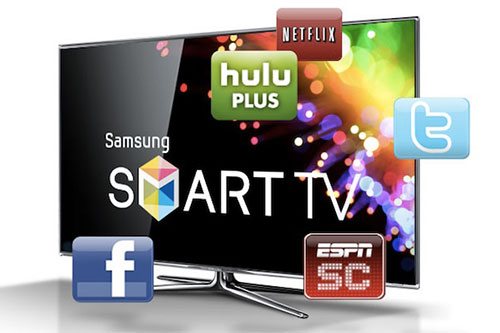 Samsung has completely redesigned its smart TV experience. When it comes to changing the smart TV for enjoy a better digital life, Samsung smart TV seems a smart choice. With the 55-inch easy-to-use display, Samsung MU7500 Curved 4K UHD TV provides a wider spectrum of colors, and a more authentic picture to make a more realistic user experience. Plus, this smart TV allows you to access to various online services, such as Netflix, Hulu, Amazon Videos, YouTube, and more. It's worth mentioning that you can get this extraordinary Samsung smart TV at only $799, you can save $500 from its original price. With the free and expedited shipping offered by Samsung.com, you can't image how happy when your family receive this smart TV to enjoy the coming New Year's digital entertainment.
View also: Play iTunes Movies on Samsung Smart TV
Top 3. Apple Watch Series 3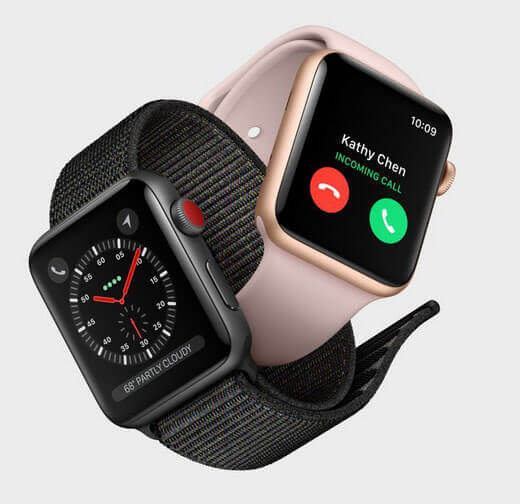 If your family or loved ones are aspired to keep fitness and calories count, Apple Watch Series 3 is a reasonable gift for this Christmas and New Year, since Apple Watch Series 3 is an ultimate sport watch. With the built-in GPS and Altimater, it can see how far and high you go. Also it can work well even you are swimming in a pool. Apart from these feature, this smart watch contains kinds of fitness and health-related features. What's more, you can use Apple Watch Series 3 to make calls or send text without your phone and stream 40 million songs to Apple Watch for enjoying while you are working out.
Top 4. Microsoft's Xbox One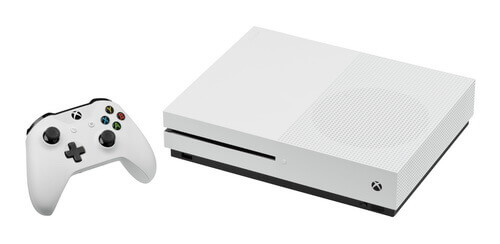 As the successor of Xbox 360, Xbox One is the eighth generation home video game console developed and marketed by Microsoft. If your recipient is addicted to play game at home, you can give Xbox one as the gift for this holiday. Just like other video game consoles, Xbox One is primarily specialized in playing games for people, but it's more than a game console. It allows you to access to multiple channels, including the Amazon Instant Video, Crackle, Hulu Plus and Netflix. The biggest disadvantage of this streaming box is that it can't stream iTunes movies and TV shows directly. If your loved one is also an Apple fan, you can purchase a DRmare M4V Converter for him to stream iTunes videos to Xbox One without any restriction.
Top 5. Various Gift Cards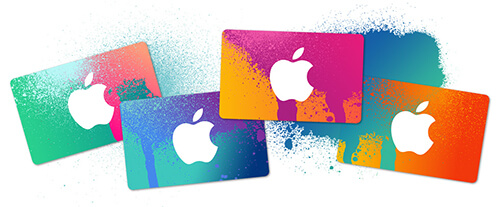 If you are out of time to choose tech gifts for your family or dear ones or not clear about the taste of recipient, the easy way to save you from this dilemma is to purchase gift cards, such as iTunes gift cards, Amazon gift cards, and Google Play gift cards from online retailers. Different gift cards can be used on different platform. For example, with the iTunes gift cards, your recipients can purchase digital content, including movies, TV shows, audiobooks, and more from iTunes store. Because of this, before you select which gift card to gift, you'd better to make a right judge of what services the person whom you are presenting the gifts uses. In generally, you can choose the right one from a variety of designs and denominations.
View also: iTunes Store vs. Google Play: Which one is Better
Top 6. Sony Cyber-shot Cameras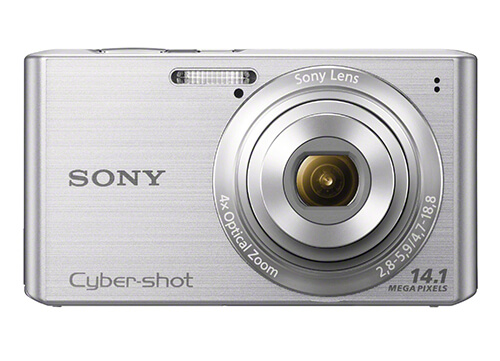 When the coming of New Year, since there is a long holiday to relax ourselves, most of us will choose to trip to near countries and enjoy a different holiday atmosphere. While when we go on a trip, we really would like to record the scenery along the way so that we can recall the memory in the future. Of course, nowadays, smartphones can play this role very well. But a stunning camera could be better to give an amazing picture with high quality. With 10 times' optical zoom and HD video capture, Sony Cyber-shot WX220 can be taken into consideration due to the affordable price. With the easy-to-use design, it is able to be easily connected with your PC or tablet via Wi-Fi or NFC. So a Camera is the preferred gift for the travelers.
Top 7. Amazon 2nd Generation Echo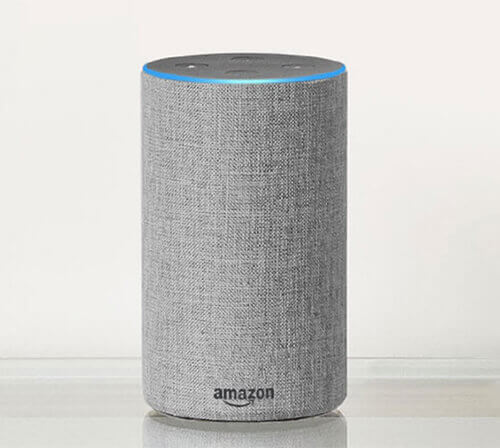 Amazon 2nd generation Echo connecting Alexa is the perfect replacement to Siri. When the all-new Echo connects to Alexa, you are able to ask for a song, artist, or genre from Amazon Music, Spotify, etc. to play then on any device compatible Echo in different place. With the new speaker and seven microphones, although the Echo fills the room with 360° omnidirectional audio, it also can hears you from any direction, even you are listening to the music with Echo. When you ask Alexa anything, it will give an answer immediately, such as weather, traffic, even for controlling your TV. Just send Echo to your loved one as a partner like you. How warmhearted!
Top 8. Meccano M.A.X Robot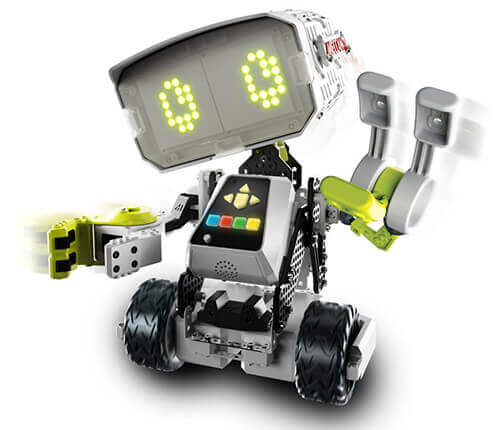 Created by Meccano, previously focused on engaging education toy, Meccano M.A.X robot is considered as the smartest robot for kids. When you purchased this robot, you will find out that this M.A.X robot needs to be built by yourself using 332 pieces. Different from previous Meccano builds, the building time of M.A.X is cut in half, which means that kids can build it on one to three hours according to instruction. Once built successfully, it's time for kids to wake this robot up and play games with this M.A.X. With the multiple of fun and education features, M.A.X can improve kids' STEM skills.
Summary & Suggestion
If your dear one is one of the Apple fans, you can choose one gift from Apple TV 4K, iTunes gift card, or Apple Watch Series 3. As for the one who loves watching videos at home, Samsung smart TV, Xbox One, and iTunes gift card are smart choices for you. The last two tech gifts are good options for kids and travelers. In a word, the tech gifts I list above are for your reference. Which one to choose actually depends on the favor of your recipient.