Christmas has been one of the biggest holidays in a year over many centuries. As a fitting celebration, music has always been part and parcel of Christmas. Because of the central role of music in Christmas, celebrations there are millions of Christmas songs recorded over the course of the last century that you can listen to. There are lots of great Christmas classics that will carry you away into your childhood and add the soul to your Christmas party. If you are into classic Christmas music then here are some of the best Christmas songs you should listen to this Christmas: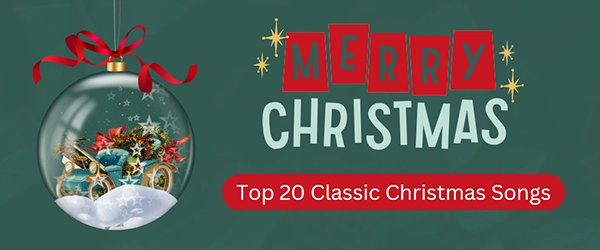 Top 1. "This Christmas" by Donny Hathaway

This is one of the best classic Xmas songs you should listen to this Christmas. It was released in 1970 by the R&B legend Donny Hathaway. The song is all about the possibilities of Christmas. It is funky and thus great for lighting up your Christmas.
Top 2. "Father Christmas" by the Kinks

This is another great classic Christmas songs to listen to this holiday. The song has received great attention over the years and still captures the spirit of Christmas even in this modern era.
Top 3. "Christmas Is the Time to Say I Love You" by Billy Squier

This is another good Christmas music to hear this festive season. Christmas is not just about Thanksgiving and celebrating the birth of Christ. It is all about love, sharing and giving. The song is about love, which is all that Christmas is.
Top 4. "Last Christmas" by Wham!

This is one of the greatest Christmas songs from the 1980s. This pop number is one of the best classic Christmas songs to listen to. If you were born before the 80s then this song will bring you a lot of great memories about Christmas.
Top 5. "Christmas (Baby Please Come Home)" by Darlene Love

If you love the golden pop of the 1960s then you will love this Christmas jam. The song is an amazing Christmas number that captures the modern Christmas celebrations around family.
Top 6. "All I Want for Christmas Is You" by Mariah Carey

This great Christmas song talks about love. Christmas is a time for sharing the love. It is thus a perfect song that will infuse your Christmas.
Top 7. "Santa Claus Is Comin' to Town" by Bruce Springsteen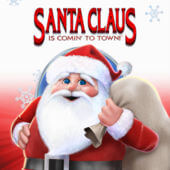 This is one of the best old time Christmas songs. The song is fun to listen to and will lighten up your Christmas. It is fun, intriguing, and just awesome for a Christmas atmosphere.
Top 8. "The Chipmunk Song (Christmas Don't Be Late)" by Alvin & the Chipmunks

If you want to listen to some of the top Christmas songs from yesteryears this is the song for you. The song is an amazing Christmas song that will set your mood right for Christmas. It has great yet fun lyrics that will jog your mind and make you want more of it.
Top 9. "Jingle Bell Rock" by Daryl Hall & John Oates

This is one of the top traditional Christmas songs out there. The song has been redone by many artists over the years that you can find it on almost any traditional Christmas music album you touch. The Daryl Hall & John Oates version stands out among the rest.
Top 10. "Silent Night" by Legacy Sweden

This is one of the top Christmas carols. The classic Christmas song captures the true spirit of Christmas. Christmas is all about the birth of Jesus Christ and his work of redeeming mankind from sin. It is a great reminder of the true meaning of Christmas.
Top 11. "Christmas in Hollis" by Run-DMC

This is one of my top 20 Christmas songs ever. It takes the traditions "Jingle Bells" and flips it into an awesome rap Christmas story. Love rap music you will love listening to this cool jam.
Top 12. "Please Come Home for Christmas" by Sharon Jones & the Dap-Kings

For most of us, Christmas is the perfect time to meet our loved ones. Especially the ones you have not seen in a long time. This is a perfect Christmas song to listen to when you are expecting a loved one to come to visit during Christmas.
Top 13. "Rudolph the Red-Nosed Reindeer" by the Temptations

This song was recorded in 1970. The song is quite popular with children despite being quite old. It's an excellent classic Christmas music to listen to with your whole family.
Top 14. "Christmas Is Coming" by John Denver & the Muppets

This is one of the best Christmas songs ever. The song talks about the Christmas and has some sweet nursery rhymes that make it easy for you to sing along. It is a great collaboration with rich vocals and instrument arrangements.
Top 15. "Wonderful Christmastime" by Paul McCartney

This is a funny Christmas song by the great Paul McCartney. It's a wonderful Christmas classic tune to listen to if you want to have some fun time during Christmas. It has great lyrics and quite intriguing to listen to.
Top 16. "Christmas Wrapping" by the Waitresses

For the single guys, this is a great classic Christmas song to listen to. Christmas always presents with a great chance to meet someone special somewhere. This song gives you some hope that you might meet someone cute during your Christmas shopping.
Top 17. "Merry Christmas Baby" by Otis Redding

This is a great Christmas tune to listen to this year. It is fresh with great lyrics that won't even notice that it's almost a half a century since the song was first released. It is all about the great Christmas.
Top 18. "Step Into Christmas" by Elton John

It will be impossible to list the best classic Christmas songs without mentioning the great Elton John. The "Step into Christmas" tune is Elton's signature Christmas tune that will fill with joy for Christmas celebrations.
Top 19. "Someday at Christmas" by Stevie Wonder

This is an amazing Christmas classic for troubled times. The song is a perfect Christmas song with great rhymes and perfect for a Christmas evening.
Top 20. "The Twelve Pains of Christmas" by Bob Rivers

There are many classic goofy Christmas songs to listen. Some perfect song in this category is "the Twelve Pains of Christmas" by Bob Rivers. It's a great song that everyone can relate to including children.
Download All Top Xmas Songs
Though some free MP3 websites provide the options to download Christmas songs for free, it may take you a lot of time and energy to locate the songs. Besides, the music quality maybe low sometimes.
If you'd like to get all the classic Christmas music with best quality, I'd suggest you buy it from the largest music store iTunes. Or alternatively if you have subscribed to the Apple Music subscription, you can also try to use the DRmare Apple Music Converter for Windows/Mac to help you convert M4P to MP3 with ease. In theory, you will get millions of high quality songs for free with this fantastic tool.