Welcome to 2017 top 8 best Christmas TV shows. Not long ago, we have listed the most anticipated movies and TV shows for Halloween and Thanksgiving, and also given some suggestions on the top-rated Christmas themed movies for people reference to enjoy a wonderful Christmas with their family and friends.
Watching TV is one of the most quintessential holiday activities, recently, some people asks me to recommend some heart-warming and evocative TV shows of Christmas series to watch with loved ones so that they enjoy more joy and entertainment during the last days of 2017, so here I get top 8 best Christmas-themed TV episodes that you can't miss together to fill in your Christmas.
View also: How to Shoot and Edit a Thanksgiving Movie
No. 1 Frosty the Snowman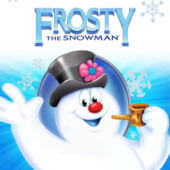 Genre: Animation Released Date: Dec 7, 1969 Price: $9.99
Based on the popular Christmas song of the same name, Frosty the Snowman is an animated Christmas television. This TV show tells the story of children and the snowman. On Christmas Eve, the children made a snowman in the schoolyard and called this white snowman Frosty. An amazing thing happens that Frosty magically came to life when Karen wears a top hat on his head. Do you also want to make a snowman now?
No. 2 Santa Claus Is Comin' to Town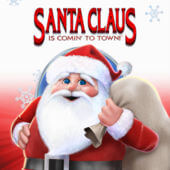 Genre: Animation Released Date: Dec 14, 1970 Price: $9.99
It is worth mentioning that Santa Claus Is Comin' to Town was created using Japanese stop motion animation called "Animagic", in which all the characters are made out of wood and plastic and animated via stop-motion photography. Based on the Christmas song Santa Claus Is Comin' to Town, this special tells the story of Santa Claus and how several Claus-related Christmas traditions came to be. So this TV episode gives a good chance for you to introduce the origin of Christmas to your kids.
No. 3 Dr. Seuss' How the Grinch Stole Christmas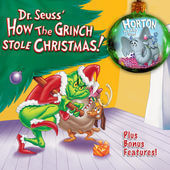 Genre: Kids Released Date: Nov 19, 2007 Price: $7.99
Directly and co-produced by Chuck Jones, Dr. Seuss' How the Grinch Stole Christmas is also an animated Christmas television special, which is based on the children books by Dr. Seuss. It's really a wonderful thing that How the Grinch Stole Christmas — comes to the screen. Everyone loves Christmas very much, expect for the grumpy, Grinch. So he starts to ruin others' Christmas by stealing their holiday gifts. To his surprise, everyone has an unforgettable Christmas and he knows the true meaning of Christmas.
No. 4 My Christmas Prince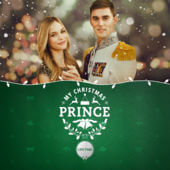 Genre: Drama Released Date: Dec 03, 2017 Price: $4.99
Directly by Alex Zamm, My Christmas Prince is a 2017 American Christmas romantic drama TV show. The actress, Samantha who is a teacher in Manhattan always returns to home town every annual Christmas. But different from previous years, this year, her boyfriend Alex, a European diplomat from the tiny country of Madelvia decided to accompany her to go home. To her excitement, Alex is actually a prince destined for the throne.
No. 5 Four Christmases and a Wedding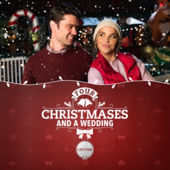 Genre: Drama Released Date: Dec 02, 2017 Price: $4.99
Although Chloe, a busy event planner has given up on finding Mr. Right, when she is hired t plan the local Christmas Festival, everything is changed. She met Evan at the local Christmas Festival and they begin a whirlwind romance. But the bad news is that Evan was soon transferred overseas. For the next three years, Chloe and Evan cross paths at the annual festival, but each year something - or someone - stands in the way of true love. Will the Santa's magic bring them together on fourth Christmas Eve forever?
No. 6 Tiny Christmas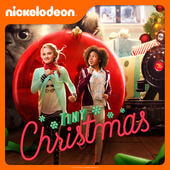 Genre: Kids Released Date: Dec 02, 2017 Price: $4.99
Tiny Christmas happens on Christmas Eve. A girl and her quirky cousin are accidently shrunk down into miniature sizes by a clumsy elf. After that, two cousins are scooped up into Santa's sack and dropped off across the street at their neighbor's house. With the purpose of getting back home for Christmas, they must learn to trust and appreciate each other and comically work together to navigate holiday hazards. Or they will meet the risk of keeping tiny forever.
No. 7 A Gift Wrapped Christmas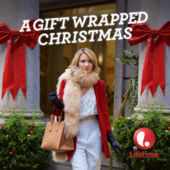 Genre: Drama Released Date: Nov. 28, 2015 Price: $4.99
A personal shopper, namely Gwen tries to keep her new client, Charlie, who is high rolling and workaholic single father with an 8-year-old son. When Gwen meets his son, Owen, She was so sad to realize that Charlie working hard spends a little time with his son. A new idea coming up to Gwen's mind is that she decides to get Charlie to appreciate his family and bring the holiday spirit to them. As she gets closer to Charlie and Owen, her heart is changing gradually.
No. 8 An Elf's Story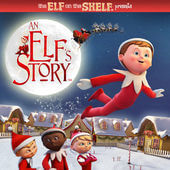 Genre: Kids Released Date: Nov. 26, 2011 Price: $9.99
An Elf's Story tells the story that an elf attempts to help a boy believe. Taylor MaTuttle, a nine-year-old boy, has doubt that Santa Claus really knows who is naughty or nice. And he is struggling for whether he can believe in Santa Claus. So Santa assigns a young count elf, Chippey to restore Taylor's belief in Christmas magic. Unfortunately, Chippey loses his Christmas magic for some reasons. However, from the following story with the power of love and forgiveness, all of us learn that true belief cannot be taught.
More Tips: Watch Christmas Themed TV Episodes on Smart TV
These top 8 best Christmas-themed TV shows are all available in iTunes store, which means no matter which Christmas TV special you want to rent or purchase, you can put them into your digital store from iTunes with iTunes-linked Apple ID. If you would like to watch these top-rated TV shows on smart TV for playback, you can use an Apple TV 4K, Apple's streaming media player to stream your iTunes Christmas TV shows to smart TV with ease. Alternatively, if you are not equipped with a stunning Apple TV 4K at home, you can turn up to iTunes DRM M4V Converter to remove DRM protection first, since smart TV can't support iTunes purchased and rented TV specials directly due to Apple's FairPlay DRM copyright technology. Here, we highly recommend DRmare M4V Converter, an all-in-one iTunes DRM removal tool, which is designed to remove DRM restriction from iTunes purchases and rentals and convert iTunes M4V to smart TV compatible formats, like MP4. Both methods mentioned above can help you enjoy top 8 most anticipated Christmas TV shows on smart TV with family and friends. Finally, have a Great Christmas!