Celebrated most commonly on December 25, Christmas Day is a traditional religious and cultural holiday as the anniversary of the birth of Jesus Christ. For two millennia, billions of people around the world have been celebrating Christmas with traditions and practices by exchanging presents from each other, making delicious meals, attending church, decorating Christmas trees with twinkling stars with loved ones.
Wait, please don't forget the most important surprise that Santa Claus will arrive and put goodies in Christmas stocking. Out of all the holiday, there is no doubt that Christmas is the most festive holiday. Apart from doing these traditional activities on Christmas Day, watching a classic Christmas movie seems also a wonderful opportunity to enjoy the cherish time with whole family.
And we will put top 8 best Christmas movies together for your reference to get a good mood with these classic films.
View also: Top 10 Best Christmas Movies for Kids
No. 1 A Christmas Carol (1951)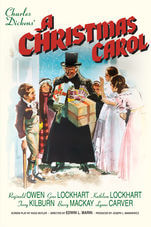 As one of the finest adaptation of Charles Dickens' novellas, A Christmas Carol is also well known as A Christmas Carol in Prose and Being a Ghost-Story of Christmas. From this film, you will be attracted from the amazing story that an old miser, Ebenezer Scrooge is transformed to a kinder man after the visit of the ghost of his former business partner and the Ghosts of Christmas Past, Present and Future.
No. 2 It's A Wonderful Life (1946)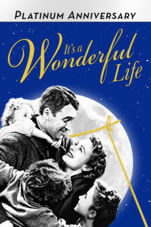 Based on the short story "The Greatest Gift", It's a Wonderful Life is an American Christmas fantasy comedy-drama movie with the highest evaluation as one of the most favorite Christmas movies. Staring by Jimmy Stewart as George Bailey, who would like to commit suicide by jumping from a bridge, he couldn't find out the meaning of life. But his guardian angel, Clarence shows the all thing that George helps others over the years, tries to convince him to forger suicide and tells him the true importance of his life. To be honest, It's a Wonderful Life is really a worth recommended film viewing during the Christmas Day.
No. 3 White Christmas (1954)

Directed by Michael Curtiz, White Christmas is an American musical romantic comedy film. White Christmas tells the story happened after World War II. When Bob Wallace and Phil Davis went away from Army, they make up top-rated song-and-dance band. With Betty and Judy joining them, all of them travel to a Vermont lodge to perform a Christmas show. To their surprise, the lodge owner is Wallace and Davis's former commander. For the purpose of helping this former commander, a series of series of romantic mix-ups ensue as the performers.
No. 4 Black Christmas (1974)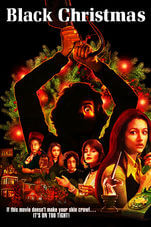 Directed by Bob Clark and written by A. Roy Moore, Black Christmas is a Canadian psychological slasher film. Different from other warmhearted Christmas' movies, Black Christmas seems a thriller film. In the college town of Bedford, there is an unwelcome guest on Christmas Day when a group of sorority sisters are receiving threatening phone call. At the same time, they are stalked and murdered by this unwelcome guest. If you would like to change your taste, and turn into some different Christmas movies, Black Christmas seems a great choice.
No. 5 A Charlie Brown Christmas (1965)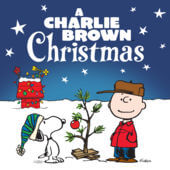 As an animated television special, A Charlie Brown Christmas tells the story between Charlie Brown and the little tree. Since Lucy suggests Charlie Brown direct a Christmas play with neighborhood, but his all efforts are overlooked and mocked by his peers. Luckily, after Linus tells Charlie Brown about the true meaning of Christmas, all things are changed. Plus, it's also worth mentioning is that A Charlie Brown has won both an Emmy and a Peabody Award. It's bound to be a classic Christmas movie to warm the hearts of the young and old.
No. 6 A Christmas Story (1983)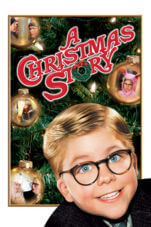 Bound to be a seasonal classic in the United States, A Christmas Story is a stunning Christmas comedy film. This comedy movie follows an Indiana schoolboy who wants to get the Red Ryder air rifle for Christmas and it leads to some hilarious consequences. Every year, you can watch 24-hour loop of A Christmas Story on TNT and TBS, if you have cable, since it will play consecutive airings of the film on both Christmas Eve and Christmas Day.
No. 7 Miracle on 34th Street (1947)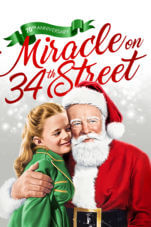 Stared by Maureen O'Hara, John Payne, Natalie Wood and Edmund Gwenn, this story takes place in New York City between Thanksgiving Day and Christmas Day. Since the Christmas holiday is coming soon, are you waiting for Santa Claus to arrive? He is coming before Christmas on Macy's department store with twinkling eyes, ample belly, as well as snowy beard, since Kris Kringle is hired to act Macy's Santa.
No. 8 It Happened on 5th Avenue (1947)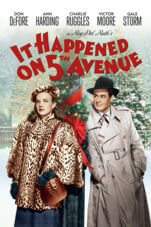 Similar to Miracle Miracle on 34th Street, It Happened on 5th Avenue is a motion picture comedy. But this story is about an industrial tycoon and his family. Each Christmas, they will travel from New York City to Florida to spend the holiday season in the sun. But when they are gone, a philosophical homeless man takes up residence in the millionaire's Fifth Avenue mansion. And then what happened? This mansion has been the homeless haven since the philosophical man opens up the house to his homeless friends. However, the real homeowner's daughter returns to New York City early.
More Tips: Watch Christmas Movies on Smart TV Freely
The Christmas holiday is in full swing. Have you decided which movie to watch with your family? And then the coming question is that you will be maddened by where to buy this movie in order that you can play this film on your big screen smart TV. Fortunately, there are so many online digital stores for you to purchase and rent movies to watch. As far as I'm concerned, iTunes store could be the first choice, since iTunes is selling and renting digital 4K, HD as well as SD resolution version. When you would like to play your iTunes purchases and rentals on your smart TV, you can stream them with Apple TV 4K with ease.
But, if you are not equipped with an Apple TV 4K, you should turn up to the professional iTunes DRM removal software, since iTunes videos are protected by FairPlay DRM technology, which can watch on authorized Apple ecosystem. Here, we will meet DRmare M4V Converter, which can help you not only to remove DRM protection from iTunes purchased and rentals, but also convert iTunes M4V videos to other common formats, such as MP4, MOV, AVI, MPEG, etc. with zero quality loss. With the help of this smart DRM M4V converter, you can watch iTunes movies and TV shows on any devices freely. Besides, there is a detailed tutorial to watch iTunes DRM movies on smart TV for your reference: How to Watch iTunes DRM Movies to Smart TV.