Audacity is one of the best open-source and free tools for audio editing in the world. It works across several operating systems such as macOS, UNIX, and windows among others. This means that you can use it on any computer without any problems.
Furthermore, this tool is available in 36 languages which simply means that you could get it in your local language. Audacity is popular for the simple fact that it has a friendly user interface and consequently, it is extremely easy to use. It also has many great features that make audio editing quite easy.
However, like most free tools it is has a few shortcomings. Therefore, if you find it less applicable to your case below are the top five Audacity alternatives you should use.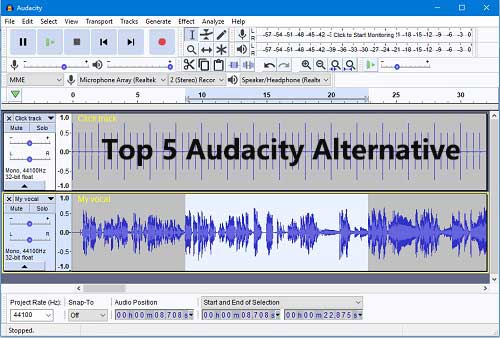 No 1. DRmare Audio Capture
DRmare Audio Capture is one of the best Audacity alternatives in the market. It is a powerful tool that you can use to record audio files from a wide range of sources and then edit them to suit our needs. You can even use it to extract audio files from videos. You can also add the files to be edited directly from your computer.
It comes with many features to make editing your work easy. You can trim your files or merge others. You can also use this tool to convert audio files from one format to the other without any problems.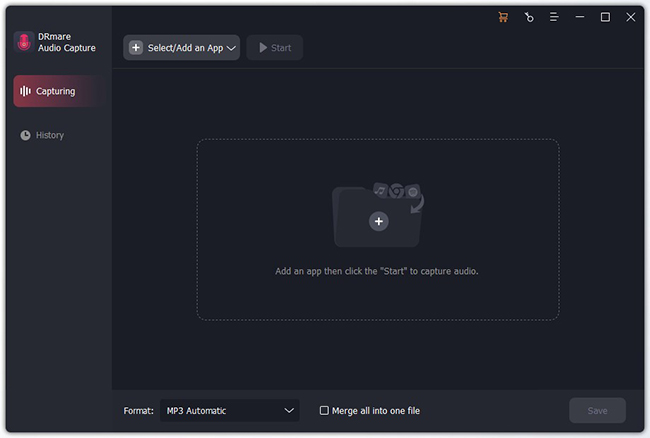 How to Use the Best Audacity Alternative
Step 1. Download and install the DRmare Audio Capture on your computer. Once the installation is done launch the program.
Step 2. Click on the "format" button to open the settings window and select the output format you want and also tweak the other output settings as you want.
Step 3. Add the audio files you want to edit. If you already have the files on your computer, then simply click the "+" button on the home interface of the tool to import the songs from your computer. If on the other hand, you want to record the audio files simply find the app that you want to record from on the tool and click to play whatever you want to record. The tool will detect and automatically start recording your files.
Step 4. Edit your files. Simply hover your cursor over the file you want to edit and then click the editing button to start editing the track. You will see the features that you can now use to edit as you want.
Step 5. Once you are done with editing click 'Save" to save your edited file to the computer.
Pros:
* It is extremely easy to use
* Can be used to record and edit files from a wide range of sources
* Supports many different formats which make working with any file easy
* It can also be used as a standard audio converter to convert your files to the format you want
Cons:
* This tool is not free
No 2. Adobe Audition CC
Adobe Creative is a big player in the digital space across several platforms and is known for designing and creating some of the best tools for use on those platforms. It should therefore not be a surprise to you that we are listing Adobe Audition CC here. Well, Adobe is a big name but the Adobe Audition CC is an incredibly powerful tool packed with great features that it has earned the right to be on this list.
It allows you to record multiple tracks at the same time then gives you numerous functions for editing the audio files in its digital audio workstation. With the Adobe Audition CC, you can handle almost any form of audio editing. Furthermore, the tool has a super easy to use interface which shortens the learning curve and allows almost anyone to use.
To use this tool you can start by signing up for the free trial and once this ends you will have to pay a $20 monthly subscription. In addition, the company offers you plenty of other annual and monthly subscription plans you can use.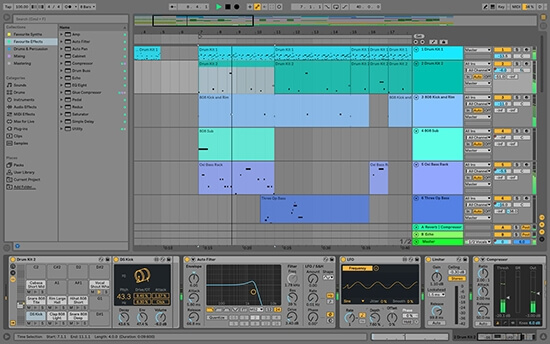 Pros:
* Many features for easy editing
* Mult-track recording
* Intuitive and easy to use interface
Cons:
* Pricy subscription
No 3. Wavosaur
Wavosaur is the best free alternative to Audacity you can find. It is light at less than 1MB in size yet quite powerful and will handle almost all your editing needs. Being a lightweight tool you should not expect it to do the heavy lifting but you trust it to do all your standard audio editing needs. The tool has powerful features that make it possible to edit multiple files at the same time.
It also comes with the batch processing functions which makes it easy to apply some effects across the board which in turn saves you time. Using this tool you can convert your audio files into text which makes work a lot easy if you had to transcribe some functions.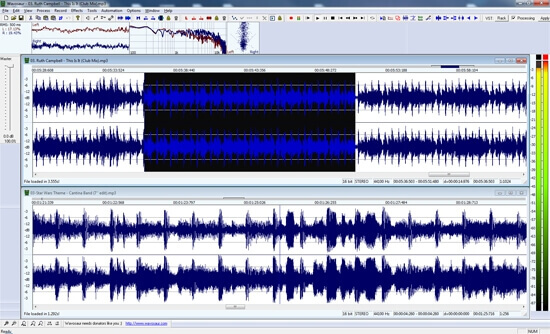 Pros:
* Has speech to text feature which most other audio editors do not have
* Can process multiple files at the same time 
* It is light thus won't eat too much space on your computer
* Have numerous great features for editing audio files
Cons:
* Only available for windows
* Can only handle standard editing
No 4. FL Studio
This is one of the most popular best alternatives to Audacity. It is loved not by armature video editors but musicians too and especially underground Hip Hop artists who can't afford a proper studio for recording their songs. It's easy to see why this tool is so popular. If quality is your number one priority then there is no better tool than this.
FL Studio has many top quality features for recording and editing audio files than any other video editing tool. You can customize the interface, add features and even delete some to make your work easy and faster. It also comes with a ton of sound effects which makes it easy to edit and create new sounds, especially when editing music. It also works with a wide range of VST plug-ins which further gives you access to many more sound effects that you can add to your work.
FL Studio works perfectly well on both macOS and Windows operating systems. Once you make a purchase you get all available updates for free. Furthermore, you can download and use previous versions for free too.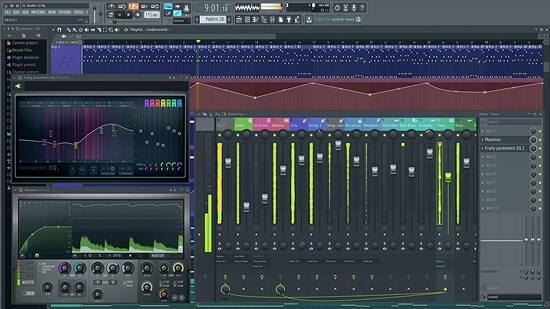 Pros:
* Customizable user interface
* Lots of great features
* Highest quality output
* Free future updates
Cons:
* Quite expensive
No 5. WavePad
If you are looking for a professional level alternative to Audacity then WavePad is your best bet. To start with WavePad has an intuitive user interface which makes using the tool quite easy. It has powerful features that make it easy for you to perform various audio editing tasks with ease.
It works with a wide range of audio formats and can be used not just to edit files but to also convert them to formats you want. If you are short on time you can use batch processing to work on multiple files at the same time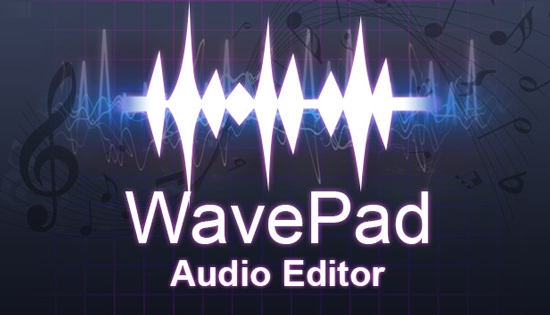 Pros:
* Easy to use
* Batch process for multiple files
* Compatible with many different audio formats
* Can convert audio files to different formats
* Allows for unlimited undo and redo
Cons:
* A bit slow
Conclusion
Audacity is an awesome tool to use if you want to edit your audio files. It is free, has many features and is quite easy to use. However, if you want to do more such as get the highest quality audio or record and edit audio files in multiple formats then you will have to seek alternatives. This article lists five of the top alternatives to Audacity that you should consider.