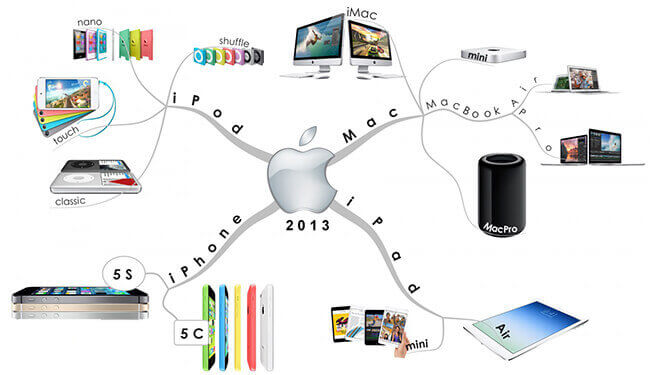 The holidays are just around the corner, such as Halloween and Thanksgiving Day. Are you worrying about choosing a suitable and favorite gift for your friends and family? If they are highly addicted in Apple ecosystem, what amazing gifts you will prepare for Apple fans?
From now on, you can release yourself from these nuisances. Here, we've put together top-tier 8 presents that your Apple lovers will be excited when they receive them – at least until the next big thing comes out. Now, just read on this article, and decide which gift you will send to special one.
No 1. Apple TV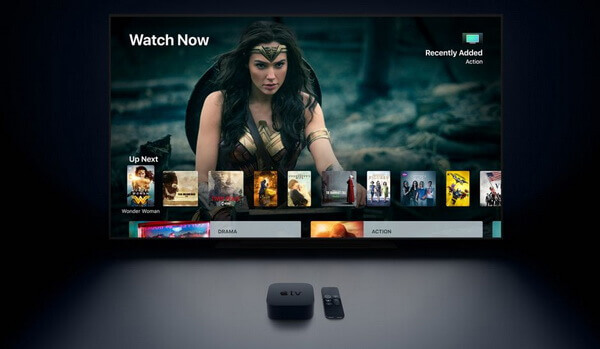 One of the most enjoyable things on holidays is that watching movies and TV shows on a big screen home system theatre with all friends and family together. But movies and TV episodes purchased and rented by your friends from iTunes store can't play on your TV due to FairPlay DRM technology. At this time, it will be no problem if they have an Apple TV 4K introduced on September 22, 2017. This powerful media streaming box can support 4K HDR and Dobly Vision, which makes your living room become a cinema. With a native tvOS apps and Siri Romate, it can't be easier to discover your wanted videos in high picture quality and stream them to TV for playback.
View also: Watch Apple Music Videos on Apple TV
No 2. Apple Watch Nike+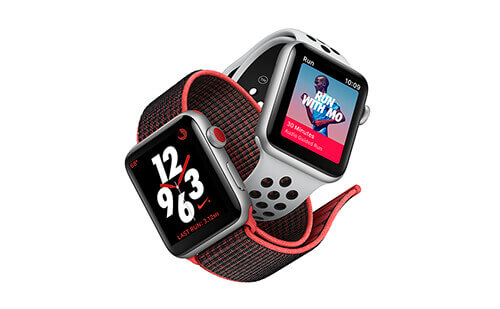 With the corporation of two of the most innovative brands all over the world, Apple and Nike Sport Brand, the perfect running partner, comes into market. With built-in cellular, GPS, and altimeter, Apple Watch Nike+ allows you to train with in-ear coaching, stream your music and receive notification that will let me not miss any important information when running. Besides, it allows you to launch this Nike+ Run Club app from the main interface with digital and analog styles. If your family or your friends love to work out, this wonderful Watch will be the top option to win their hearts, and it will be the best partner just like you.
View also: Play Audible Audiobooks on Apple Watch
No 3. DRmare M4V Converter for Mac/Windows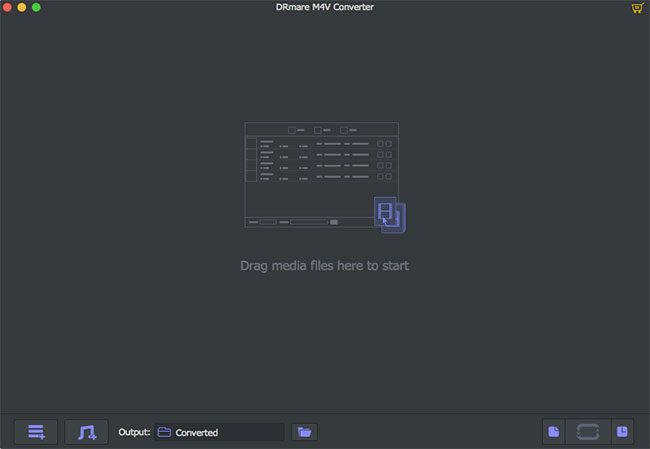 If you know that your Apple lovers always hang out on iTunes store, purchase and rent movies, TV shows, music videos from iTunes, you will gift them some virtual presents to make them watching iTunes videos more enjoyable, such as a third-party software called DRmare M4V Converter, one of the most professional iTunes DRM removal solutions. By adopting extraordinary DRM decryption technology, DRmare M4V Converter enables you to get rid of annoying DRM protection and convert iTunes M4V videos to other formats, such as MP4, MOV, AVI, MKV, MPEG, and more. As a consequence, you are able to share iTunes unprotected DRM files to social network site, such as YouTube as well as FaceBook, which would be a charming experience for your friends.
No 4. iPhone 8/ iPhone 8 Plus Case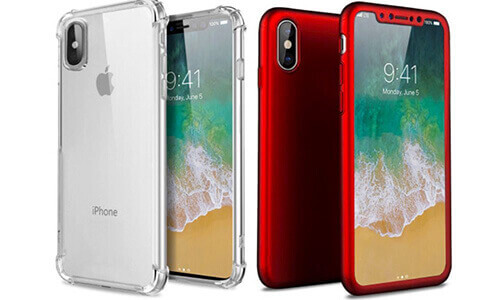 As one of the Apple addicts, they would like bring them into correspondence with Apple new products. On September 12, Apple announced its latest smartphones, namely iPhone 8 and iPhone 8 Plus, and the one of the iPhones could be on their hands. Why not give them an iPhone silicone case to protect their new phone? With nine kinds of color for your reference, iPhone case is so soft and perfect to touch. You can enter into Apple store to get its official version at $39.
View also: How to Play Apple Music on iPhone
No 5. Mac Decals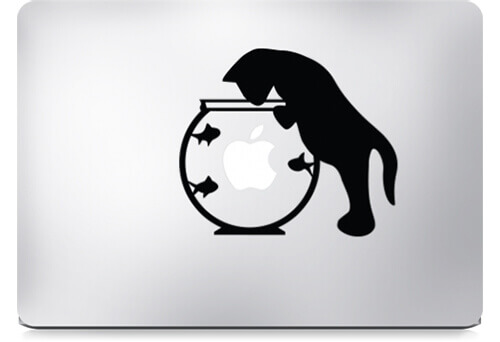 Since all MacBooks have the same size, design, and type, maybe you will take other's MacBook in a Wi-Fi café full of Macs and find this funny action until you are at home. Give some decoration to your friends for their laptops with some unique vinyl decals, and you can create a custom decal from some online store. Or you can choose some decals with holiday theme to increase the atmosphere of festival, such as a big pumpkin lantern for Halloween and Santa Claus for Christmas.
No 6. Ginkgo Solar Tree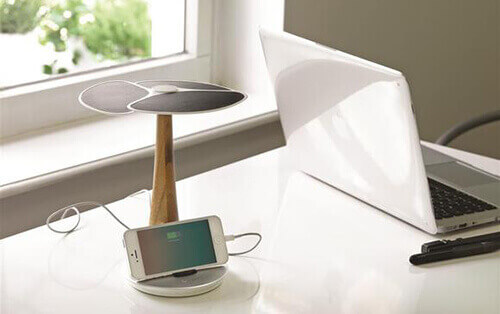 Created by XD Design, the Ginkgo Solar Tree has an entire line of portable solar chargers, which is the symbol of energy saving and environment protecting recycled plastic, bamboo, and aluminum. Now, this Solar Tree makes it possible to charge up your iOS devices. With built-in 4000mAh rechargeable lithium battery, it enables you to charge your iPhone to full condition twice. It's really convenient for people who are on a trip. Can you image the scene that you are bath in the sunshine with beautiful landscape and your iPhone is charging with Ginkgo Solar Tree.
No 7.Apple Gift Cards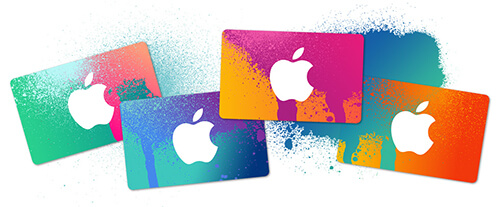 There is no doubt that Apple girlfans and boyfans all have an iTunes store in their Apple devices. Therefore, why not to gift them some favorite iTunes videos via email, if you already know loved one would like to watch a movie for long time. However, if you have no idea about the taste of your recipient, a Gift Card sold by Apple could be a smart choice that your recipient can use it to purchase everything they want. Don't gift the wrong one to your recipient. Generally speaking, there are three types of gift cards, called respectively iTunes gift card, Apple music gift card as well as Apple store gift card.
View also: Redeem iTunes Gift Card on Android
No 8. Iconic
Created by Jonathan Zufi, Iconic: A Photographic Tribute to Apple Innovation includes almost all Apple devices, which can back up to Apple II era. It takes Jonathan Zufi four years collecting over 150,000 photos of every Apple product and made them a book. When your friends or family receive this photo book, it will bring back the memory of Apple devices. This is a book for Apple addicts to be treasured, since it is a really neat photo history of Apple products.
In Conclusion
These gifts mentioned above are all valuable for Apple fans, since they have their exclusive feature. If your recipients like watching movies and TV shows, you can choose one from iTunes gift card, Apple TV, and DRmare M4V Converter as the economic present. For sport lover, beyond doubt, Apple Watch Nike+ could be the first option with a lightweight Nike Sport Loop. As for Mac decals, Ginkgo Solar Tree, iPhone 8/ iPhone 8 Plus Case and Iconic, when you choose to send one of them to your family or friends, they will warm up the hearts of recipients, especially for Iconic.