Now, Spotify is available for lots of devices like tablets, speakers, game consoles, TVs and so on. This lets users enjoy more high-quality Spotify music anywhere. Yet, many of you may not carry your tablet, speaker, and others to enjoy Spotify music on the go. Why? Such devices are too big and are very inconvenient to carry.
But what if you want to listen to Spotify songs when running or you are inconvenient to carry your mobile phone with you? How to fix this issue? In this case, a portable music player with Spotify is needed. It will help you get the job done with ease.
Today, here we have curated the list of the portable Spotify player. Please check them in the following parts and choose the best one for you. What's more, you can find an extra tip to play Spotify music on any Spotify portable MP3 player you want.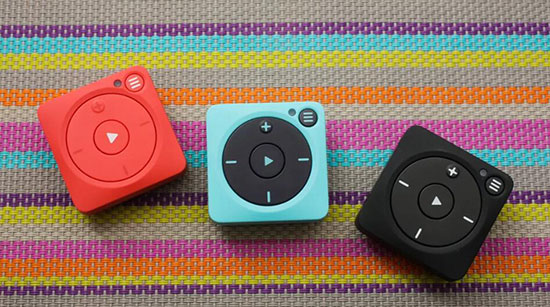 #1. Mighty Spotify Player - Spotify Compatible MP3 Player
Mighty is the first MP3 player with Spotify. It was developed by its partner Mighty Audio. And it was dedicated to developing wonderful devices for Spotify fans. This Spotify portable player device requires a Spotify premium subscription. And it enables users to listen to Spotify music without carrying a mobile phone.
It is small in size but has a large capacity. With 8GB internal storage, it can store up to 1,000 songs. And it has long endurance of 15 hours continuous playback.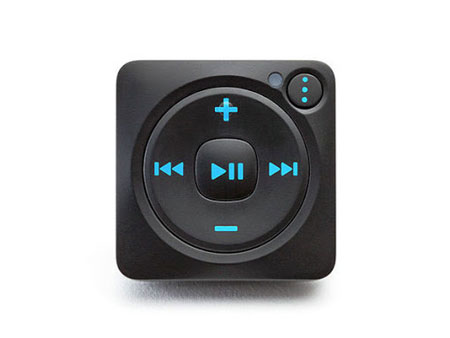 How It Works:
Download and install the Mighty app on your mobile phone first.
Connect the Mighty music player via Bluetooth or WiFi to your phone.
Sync your Spotify songs or playlists to Mighty via the app.
Once done, you can play Spotify music anywhere on the go.
Pros:
Large storage space
Works offline without your phone
Lightweight and easy to carry
Has internet connection for downloading Spotify tracks
Works with iPhone and Android devices
Cons:
Only works with Spotify Premium
It is just a music player and nothing else
A little bit expensive
#2. Sony Walkman Portable Spotify Player
When it comes to music audiophiles, Sony Walkman is an indispensable tool. This portable music player with Spotify supports Spotify, Amazon Unlimited, Google Play, SoundCloud and so on.
Compared to other MP3 players like iPod, Sony Walkman Spotify player device is better. It has a better sound quality, more storage capacity, and high power for long-time use, making it best for heavy music users.
There are many different models of Sony Walkman. In general, there are two series you should take a look at. NWZ-A Series Walkman is the smallest and lightest HiFi audio player that Sony has to offer. It is easy and simple.
If you want to listen to music only, then it will be the best for you. NW-ZX2 is the high-end HiFi music player from Sony. It uses the DSEE HX technology which can restore lost detail to MP3 during playback. It is highly recommended for the hardcore audiophiles.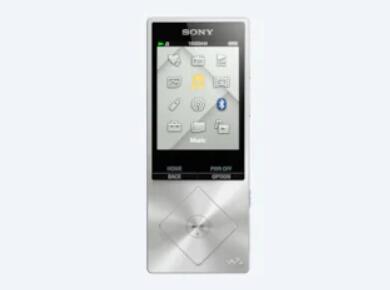 How It Works:
Download and install Spotify from the Google Play Store on your Sony Walkman.
Login with your Spotify account and password.
Choose and play Spotify music you like in one click.
Pros:
Has a better audio quality
Large storage space
High power for long time use
Cons:
Difficult to connect to a Bluetooth headset
#3. Samsung Gear 3 Spotify Player Device
Samsung is another partner of Spotify music. They have been working hard to put Spotify on almost all Samsung devices. They include mobile phones, home speakers, smartwatches and so on.
For the Samsung Galaxy Watch, Spotify has already existed since the Gear 2. But it requires you to have a mobile phone around to use. Fortunately, the Samsung Gear 3 works alone perfectly, making it one of the best portable Spotify players.
This Samsung portable music player Spotify device has 4GB of storage space. So it can hold a big enough song. You need to log in to the built-in Spotify app and then you can search for the music you like to download.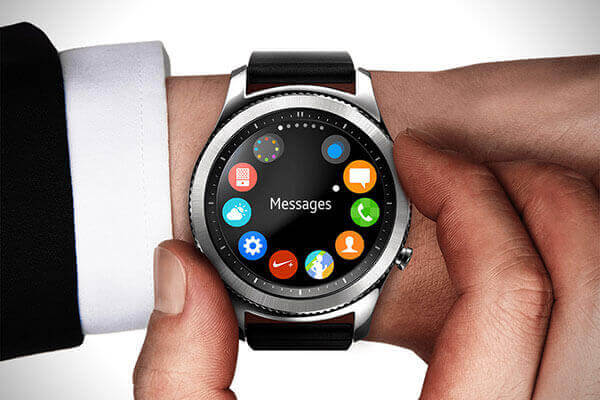 Pros
Has a 4GB storage space
Download Spotify tracks and save locally for offline playing
Has tracking capabilities to track fitness parameters
Cons
The Bluetooth headphones have issues sometimes
#4. Apple Watch 4 Music Player with Spotify
Apple Watch 4 is for those who are Apple guys. It is another smartwatch that enables you to listen to music from Apple Music, Spotify and more at any time.
Apple Watch 4 has powerful Spotify features to keep it on top as the best portable Spotify player device. You can pause/skip forward music, select tracks from playlists by a swipe or scroll, and add songs to your Spotify library. Also, you can use the "Spotify Connect" feature to cast your music playback to other compatible devices.
You can follow the screen wizard to install and set up Spotify on your Apple Watch if it's your first time using it. Then it will be a breeze to listen to Spotify music anywhere.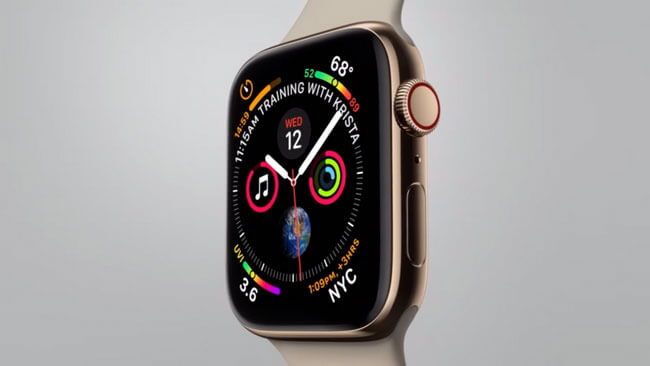 Pros:
Can control music tracks
Add songs to your Spotify library
Cast your Spotify music playback to other supported devices
Has a 16GB storage space
Cons:
#5. Pebble Core - Best Portable Spotify Player
In my option, Pebble Core should be the best portable music player Spotify. Yet, this device is discontinued as Pebble company was acquired by Fitbit.
Pebble Core is designed to free you from taking a phone when you are running. It is a small Spotify player, but combines GPS, 3G connection, and Bluetooth. It will enable you to stream music from Spotify with ease. It can play Spotify music for about 9 hours continuously. And it has two programmable buttons which can help you make an emergency call and so on.
If you really like it, you can take your chance to see if you can get it from a second-hand shop.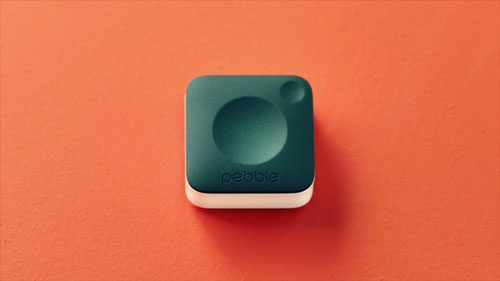 Pros:
Has a 4GB internal storage space
Combines with GPS, 3G connection and Bluetooth
Can make an emergency call
Cons:
Only supports Spotify Premium
#6. AGPTEK Player - Portable Spotify Player
AGPTEK MP3 player is a small and portable music player with Spotify. It allows you to stream and download Spotify music with ease. And it has Bluetooth feature and a rechargeable battery. So, you can listen to music you like for a long time.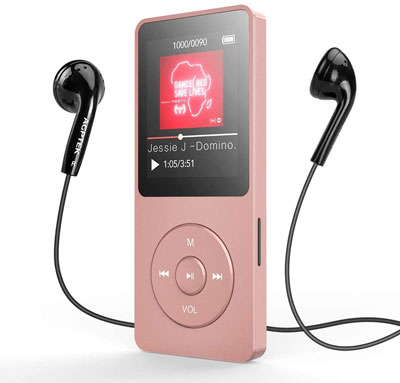 Pros:
Support Google Play Store
Support Micro SD Card
#7. Garmin Smartwatch - Spotify Player Device
Garmin smartwatch allows you to download Spotify podcasts and music for offline listening. So, you don't need to carry your mobile phone to listen to music. Also, there are almost 29 Garmin smartwatches that can work with the Spotify app. You can choose one from them according to your needs.
Here we will take Garmin Fenix Watch as an example. It has Bluetooth connectivity to let you stream songs to other devices for playing.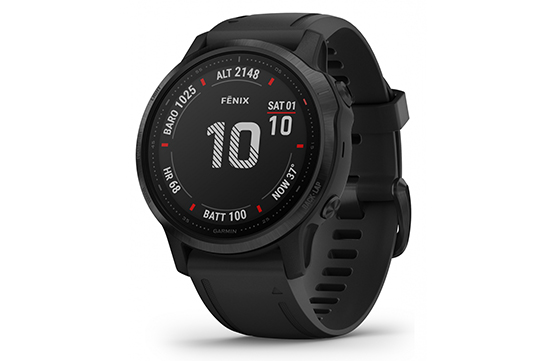 How It Works:
Download the Spotify app from the Connect IQ Store on your Garmin Watch.
Launch the Spotify app on your watch. Then click on 'Your Library' > 'Add music & podcasts'.
Locate 'Recently Played' or other sections in the Spotify app.
Touch the 'Add' icon to download Spotify music to Garmin Watch for listening offline.
Pros:
Support to store a large number of songs
Suitable for use indoors and outdoors
Cons:
#8. FiiO M6 - Small Spotify Player
FiiO M6 Player is a tiny MP3 player for Android devices. It has 2GB storage and a small display screen. It can support WiFi, AirPlay and USB DAC. Also, it supports a Micro SD card that can support up to 2 TB. So, you can stream media files via the SD card.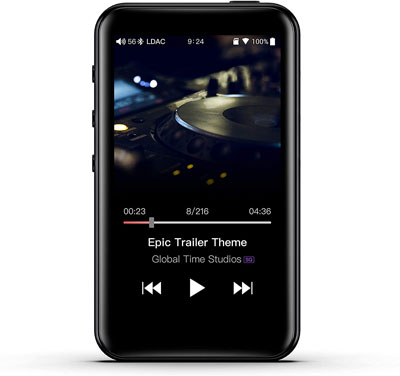 Pros:
Support USB audio output and DSD (Direct Stream Digital)
Support to remote control when you connect it with your mobile phone
Cons:
Exynos processor is limited in functionality
#9. Fitbit Smartwatch - Portable Spotify Player
Now, the Fitbit smartwatch can work with Spotify. This allows Spotify music users to enjoy the music they like while moving. You can enjoy Spotify music with Fitbit Versa, Fitbit Versa 2, Fitbit Ionic and Fitbit Versa Lite. Also, you can remote control the Spotify app for the Fitbit watch on your phone. And you need a Spotify premium account to listen to Spotify music on your Fitbit watch.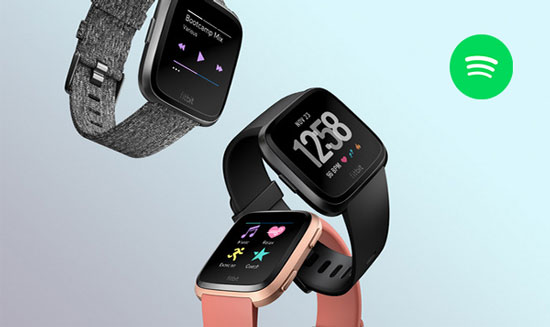 How It Works:
Launch the Fitbit app on your mobile phone. Next, click on your profile icon and then your Fitbit device.
Touch the 'Apps' and find the Spotify app. Then install it under the 'All Apps' section on your watch.
Head to 'My Apps' and touch the Gear icon next to Spotify. Then you can go on to log in to your Spotify account.
Find and choose a song you want to play on the watch.
Pros:
Has an ample storage space
Come with GPS, 3G connection and Bluetooth features
Cons:
A Spotify Premium account is needed
#10. Astell & Kern - Spotify Portable MP3 Player
Astell & Kern music player is also a great portable Spotify player. It has a big battery that can let you enjoy music all day without charging. Besides, it supports to download and install the Spotify app directly. You can drag the downloaded Spotify APK files to your Astell & Kern device from your computer. Also, you can play Spotify on your device via Bluetooth.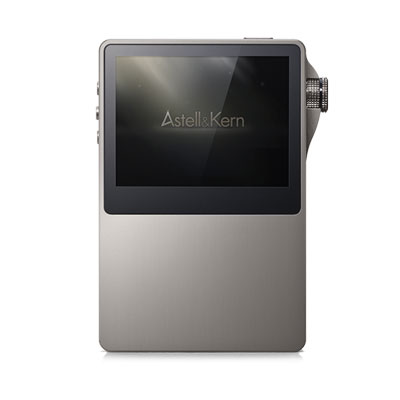 Pros:
Serve as an external USB DAC
Support many formats
Cons:
Sharp corners
Screen resolution is poor
Extra Tips: Play Spotify Music on Any MP3 Player
Above are the top 10 great portable Spotify player which will guarantee you a good listening experience on the go. But what if you use other MP3 players and hesitate to invest in other devices anymore? Are there other alternative ways to transfer Spotify music to other MP3 players without Spotify support? Yes.
One of the best alternative solutions is to download Spotify music for transferring to your MP3 players. Spotify to MP3 Converter from DRmare is a special tool to download Spotify songs lossless with up to 5X speed. And you can adjust the Spotify output audio parameters like bit rate, channel, sample rate to enhance the music quality.
It supports to convert songs, albums, audiobooks, podcasts from Spotify OGG to MP3, M4A, M4B, AAC, FLAC, WAV for any device. How to make it? You can download the free trial version of it to have a try.
Simple Steps to Use DRmare Spotify Music Converter:
Install DRmare Spotify Music Converter program onto your computer.
Open the DRmare Spotify Music Converter.
Go to the pop-up Spotify app to drag & drop the tracks to DRmare.
Find the Preferences window to set an output audio format for Spotify songs.
Click the 'Convert' button to start to convert Spotify to MP3. Then you will get the Spotify music offline. And you can move Spotify music to other music players for playing.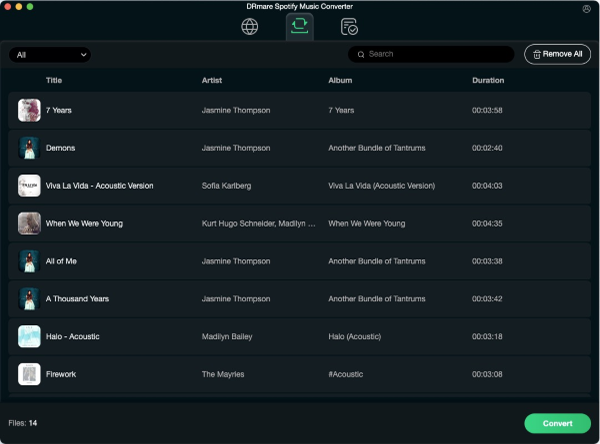 Conclusion
What do you think of the top 10 best portable Spotify player and the extra tips we recommended? Do you have any idea to choose the best Spotify player to enjoy Spotify music on the go?
If you don't own the Spotify player device we list above and still want to play Spotify music with your device, then you could take a try for DRmare Spotify Music Converter. This tool will help get Spotify music without Spotify Premium with ease. With it, you can download and convert audio from Spotify to MP3 and other common files. Then you can transfer Spotify songs to your music player and listen to music offline on the go.