Tidal music streaming service would be a great choice when it comes to listening to your favorite hits. It offers the best sound quality and a variety of top hits to keep you going. Besides, it is compatible with numerous devices like game consoles, tablets, smartphones, and much more. So, you can listen to music from Tidal regardless of where you are.
Yet, not all devices are easy to carry out to enjoy music. In this case, an MP3 player would be ideal! Yes, there are lots of MP3 players in the market to sort you out. And you need an MP3 player for Tidal if this is your choice of music streaming service. It will not only do a perfect job, store your entire music library but will also give you a high-quality output while on the go. But which is the best Tidal MP3 player? In this post, we peruse the top 7 MP3 portable Tidal player for you. Now, you can take a look at them in detail.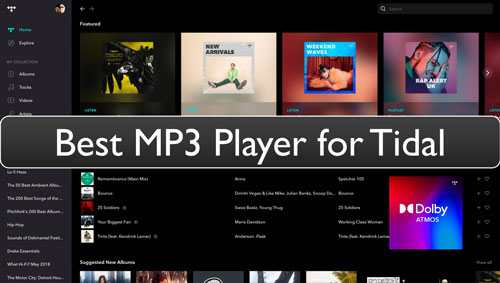 Part 1. Best 7 Tidal MP3 Player
First, let's check out the top 7 best MP3 player for Tidal one by one.
1. SanDisk Clip Sport
SanDisk Clip Sport is the first choice of Tidal portable player on our list. This player is built for exercise and suits those wanting to listen to music as they work along. The clip is the bomb. It will firmly hold your device, posing no worries as you run or jog along. Besides that, this MP3 player comes with cool features.
There is the FM radio tuner that lets you listen to your favorite morning talk shows. And there is the music playback that you can use to play music on shuffle or by selecting individual songs. Better still, you can make your own collection of playlists and export them to MP3 using File Explorer or other means. Also, this player has an elaborate storage space of up to 8GB and prolonged 25-hour battery life to keep you going endlessly. Yet, the major drawback is that it lacks Bluetooth mode hence you need wired headphones while in operation.
Price: Start from $44.99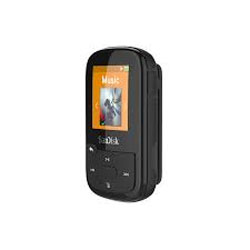 2. Apple iPod Touch (7th Generation)
This Tidal MP3 player scales in its own league as far as sheer entertainment capabilities are concerned. It encompasses all that your iPhone is capable of. And it gives access to a huge collection of games, apps and other video streaming services. Other capabilities include making calls and iMessaging.
When it comes to storage, it offers a capacity of 128 gigabytes to manage your favorite hits. The 7th generation bigger upgrade is the support for the Hi-Res audio codec FLAC. So, it should be the best HiFi MP3 player for Tidal. This is all you need for your audiophile-quality music. Moreover, the design is super, a lightweight built and sleek device with a four-inch display unit. Besides, you can emphasize extra security with a six-digit passcode. Yet, it lacks Touch ID technology.
View also: How to Play Tidal on iPod
Price: Start from $199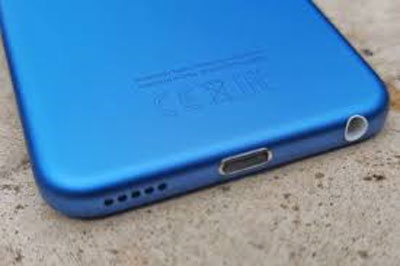 3. Fiio M7 Player
The next best Tidal player for streaming MP3 files is Fiio M7. This music player runs on modified Android OS devices, the latest modes being not an exception. It offers top-notch music playback quality. That allows you to play songs by genre, album, and playlists among other options.
Besides, you can use Fiio M7 to download songs from Tidal via WiFi. It's generally a brilliant player, easy to operate and encompasses a back-to-basics approach. You'll appreciate the volume control, just giving you what you ask for. And what you get at the end is impressive quality music. The design of Fiio M7 is also worth noting. It's chunky and blocky, with an aluminum case to give it extra protection.
View also: How to Play Tidal on FiiO
Price: Start from $199.99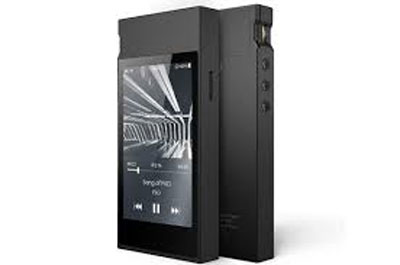 4. Onkyo DP-X1A
Want customizability, intuitive interface, and powerful MP3 player for Tidal music? Then Onkyo DP-X1A offers all that under one roof. This Tidal-compatible MP3 player is an absolute dream when it comes to sound quality. It is well-knitted with the capability to support a vast range of formats. It not only supports MP3 but also WAV, ALAC, FLAC, and many more.
And the design speaks it all! It is pretty attractive, looking more like a phone. You'll also bump into two microSD card slots for optimum usage. Besides, this Tidal MP3 player also comes with two audio ports for better quality sound.
Its distinctive feature is the 'Useful Apps' shortcut that you get alongside the Google Play Store. Through this app, you can access Onkyo Music which lets you download hi-res audio for both the new releases and old stuff. And as you play, you can toggle between numerous preset EQ settings for a greater feel.
Price: $799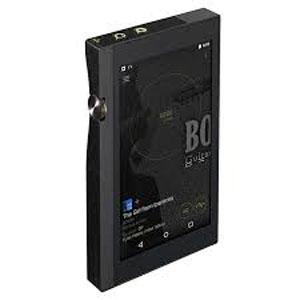 5. HiFiMan SuperMini MP3 Player
Having been released barely 3 years ago, this portable Tidal player has taken a tremendous turn in offering the best. Excellent audio quality is what defines it. HiFiMan SuperMini High-Res Portable Player can play high-res audio with FLAC, DSD, OGG and other formats. And as the name suggests, it's super mini in size, fitting even into the smallest pocket of all time.
Even though the lack of a touch screen may pose as its major con, the main screen still allows you to do more than you can imagine. You can browse music by genre, album or artist. Better still, you can see what song is currently on the playlist just by popping at the screen, its bit rate, the file format, and much more.
Price: $399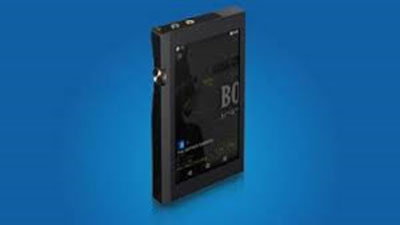 6. Activo CT10
If you care about budget, then you can choose Activo CT10. It is a money-saving MP3 player Tidal. And it can work with Tidal so you can play Tidal on Activo CT10 with ease. That means you can enjoy HiFi quality and MQA audio on an Activo CT10 device.
Price: $149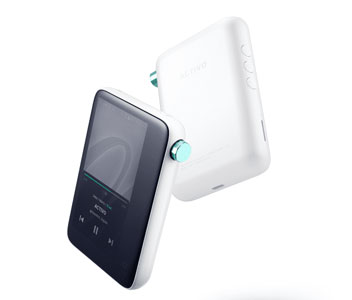 7. HiBy R6 Pro
This player is also a nice choice for you to enjoy Tidal music in high quality. That's because it can stream crystal-clear sound for music playback. And there are some HiBy models support the Tidal platform. In this case, you can easily listen to Tidal HiFi or MQA music with this Tidal player.
Price: Start from $529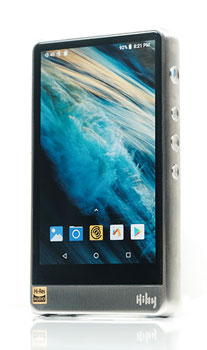 Part 2. Extra Tip: How to Play Tidal on All MP3 Players
There are kinds of MP3 players in the market. Yet, not all of them can work with Tidal. What if there comes a time when you want to play Tidal music on other MP3 players? It is noted that Tidal songs are protected and can't be put on them on devices that Tidal is not supported. In this case, how to make Tidal music compatible with all MP3 players? Remember you will need to convert Tidal music to MP3 format beforehand.
To do that, you will need the DRmare Tidal Music Converter. It is a powerful tool for Tidal users to convert and download Tidal songs as local files on the computer. And this tool supports output Tidal audio to MP3 and other plain audio formats. Besides, it will save complete metadata and the original sound quality of Tidal audio tracks.
Moreover, it can batch-convert Tidal music files at a fast rate. Also, you can change the audio bit rate and more for Tidal audio files. After the conversion, you can find the local Tidal music files on the computer. Then you can move them to any MP3 player you like for playing offline on the go.
DRmare Tidal Music Downloader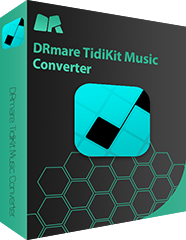 Download songs, podcasts, playlists and more from Tidal
Convert Tidal to MP3, AAC, and so on with high quality and ID3 tags kept
Convert at 5X faster speed, save lots of your time
Play converted Tidal music on MP3 players and other devices offline
Now, let's see how to use DRmare Tidal Music Converter to convert and download Tidal music to MP3 player-supported audio files step by step. Please follow the guide below and learn more.
Step 1

Launch DRmare Tidal Music Converter and add files

Install and launch DRmare Tidal Music Converter on your computer. Then add all the music or playlist from Tidal that you want to convert to MP3 to the DRmare tool. You can copy the URL and paste it to the browser window of the DRmare program and let them load automatically. Or, you can drag the files to the main screen of the DRmare program.
Step 2

Adjust output format as MP3 for Tidal songs

You can then go ahead and adjust Tidal output format for Tidal MP3 player. Besides, you can also do the necessary customization like setting the sample rate, bit rate, and channel. To do that, please find the menu icon and click on it. Then choose Preferences and click Convert. And then you can start to reset output audio parameters for Tidal music files. After that, click 'OK'.
Step 3

Convert Tidal music

Click on the 'Convert' button to let the DRmare program converts your Tidal music. After the conversion, you can move and play Tidal on MP3 players. Also, you can export the converted Tidal music files to other devices for playback offline.
Part 3. The Verdict
Here are the top 7 best Tidal MP3 players we listed for you. The choice, yet, will depend on the functionalities that you are looking for. If you want to enjoy HiFi and MQA audio from Tidal, then you can pick up players like HiFiMan, Activo CT10 or else.
If you want to listen to any Tidal music on any MP3 player, then you can get help from the DRmare Tidal Music Converter. By using this tool, you can convert and save Tidal audio as local files on your computer. Then you can transfer Tidal music files to your desired MP3 player for playing offline. Besides, you can move the local Tidal songs to other devices or platforms you like for enjoying without any limits.