Top 3 Tidal Equalizer - Which to Choose
Although Tidal is a great music streaming platform offering high-quality music, it does not have an in-built equalizer for Tidal music. Plus, the encryption on its music files hinders its use on any other Tidal equalizer. But, no worry. We are here with an excellent solution.
For those of you looking to take your listening experience to the next level can now use a third-party app or an external Tidal equalizer without any hassle. Despite the imposed digital protection, there is a smart tool to bypass that and save Tidal music to be used on an equalizer. Let's dive in.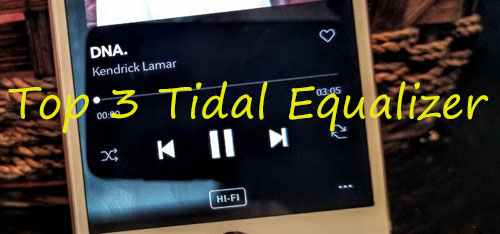 Part 1. Top 3 Tidal Equalizer for You
Choosing the perfect equalizer Tidal can be a tedious task. To help you with that, we have rounded the top 3 Tidal equalizer. Read ahead and take your pick.
1. Sennheiser CapTune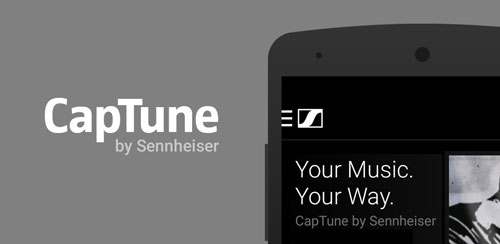 CapTune by Sennheiser is a very powerful and easy-to-use Tidal equalizer. It is compatible with Android and iOS. CapTune is a two-in-one player plus equalizer, allowing users a hassle-free listening experience. The locally saved playlists are automatically imported to CapTune. With an intuitive interface, it makes music optimization effortless.
CapTune also offers equalizer presets and effects that users can easily tweak up and customize according to their liking. It allows users to enhance their listening experience using a real-time spectrum analyzer. Various sound profiles can also be created to fit different moods. Different color themes enable users to choose the theme that matches their style and likes.
2. 10 Bands Equalizer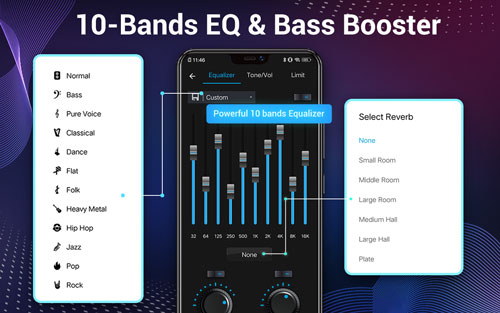 In contrast to the other equalizer for Tidal music, this one makes it to the top due to the fact that it offers 10 bands to customize. Most equalizers only offer 5.
Apart from this, there is also an in-built music player, but 10 bands equalizer is compatible with other third-party players too. It also allows users to create custom presets and save them for later.
You can adjust the frequency from 31Hz to 16Hz to enhance your listening experience. The volume booster, bass booster, treble booster allows you to tweak up the settings easily. Some of the presets include classic, dance, flat, heavy metal, and many more. All in all, this Tidal equalizer is simple yet versatile enough to level up your listening environment.
3. Equalizer FX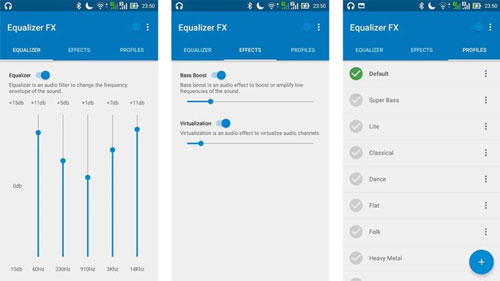 Equalizer FX is a versatile tool to help users quickly enhance their music streaming experience. It is packed with various tools to make your music sound better. This five bands Tidal equalizer is incredibly simple to use owing to its user-friendly interface.
Equalizer FX is compatible with most of the popular music players including, Spotify, Pandora, etc. Furthermore, Equalizer FX comes with a bass booster, visualizer, and even a loudness enhancer. There are 12 presets, and custom presets can also be created. If you want to want to enjoy the ad-free experience, you can get the premium version of this Tidal equalizer and stream enhanced Tidal music limitlessly.
Part 2. How to Convert Tidal Music for Any Tidal Equalizer
Does Tidal have equalizer? No. But we can always find a loophole to access Tidal music on an equalizer. With the digital protection on Tidal music, it is unavailable to play on third-party players and doesn't work on the external equalizers either. To tackle this, we present an app to help you download and then use the saved music on an equalizer for Tidal music.
The DRmare Tidal Music Converter is an exceptionally easy to use tool. With an intuitive interface, it is simple to convert the encrypted Tidal files into commonly compatible formats. The formats supported by DRmare are MP3, FLAC, WAC, AAC, and many more. The 5 times faster music conversion speed makes the process quick and hassle-free. It also allows the users to convert multiple songs with a single tap, making batch conversion easier. The built-in music organizer arranges the music on the basis of artists and albums, making access easier and smoother.
DRmare Tidal Music Converter supports songs, playlists, podcasts, etc. Better yet, the converted Tidal files are in 100% original quality without any loss. Even the metadata and ID3 tags are retained for easy organizing of music files. Besides, DRmare Tidal Music Converter also enables users to customize the output parameters according to their preferences. The adjustable parameters include the bit rate, format, conversion speed, etc. The converted music can then be transferred to other devices and streamed offline.
DRmare Tidal Music Downloader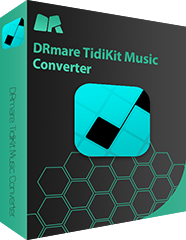 Download podcasts, playlists, etc. from Tidal
Convert Tidal audios to FLAC, etc. with high quality
Work at faster speed, save much of your time
Play converted Tidal songs on other devices
Before you hop on to use a Tidal equalizer, you must first convert the encrypted Tidal music into a commonly compatible format. Here are the quick steps to save Tidal music.
Step 1

Install and launch DRmare Tidal Music Converter

Download and install DRmare Tidal Music Converter on your device. Depending on the system you are using, you can choose the Windows or Mac download as DRmare is compatible with both. After that, launch the app.
Step 2

Import Tidal music to DRmare

Now, there is an easy way to import or add Tidal music to the DRmare Tidal Music Converter. You can just copy-paste the URL/link of the Tidal songs/playlist into the search bar on the top. Clicking on the Plus Sign '+' beside the search bar enables you to add files.
Step 3

Adjust output parameters for any Tidal equalizer

You can easily adjust all the output parameters through DRmare to fit your requirements. Just click on the Preferences tab in the top-right corner. In the Convert tab, you have various parameters. Here, you can tweak up the conversion speed, bit rate, or output format. You can also select how you want your converted music files to be organized in the converter library.
Step 4

Convert and locate Tidal files on computer

Once you finish customizing, click on OK and tap on Convert to start the process. The converted files will be saved to the folders specified by you.
Step 5

Transfer music to Tidal equalizer

Finally, the protected Tidal music files are now saved locally on your computer and can be transferred or imported to any equalizer for Tidal music you wish to use. The converted files can be played or enhanced using a Tidal equalizer without any limitations.
The Bottom Line
Now, you can easily turn up your music streaming experience by using a powerful Tidal equalizer. No more worrying. Just use DRmare Tidal Music Converter to save Tidal music in high-quality without any loss and tweak up the settings using an equalizer Tidal.
It's time to enhance the music and enjoy it to the fullest. Choose the right equalizer for Tidal music, sit back, and enjoy.