Tidal offers high-fidelity audio quality and many music addicts are crazy over it. Besides, the video offerings of this service gives it a sonic superiority over other music players/platforms in the market. It is one of its kind, with a highly curated music library and a unique collaborative community. It's also worth noting that the Tidal music is protected through DRM encryption. In this case, Tidal songs are not playable on other music players or devices that do not integrate with Tidal. Well, at least not until the encryption is broken through third-party software.
See also: How to Remove DRM from Tidal Music
This article will talk about the 5 best Tidal music player to help you enjoy an amazing music playback experience of Tidal songs. And to do that, we have also found a powerful tool that will help you convert Tidal music to local formats supported by many popular music platforms. Let's dive in.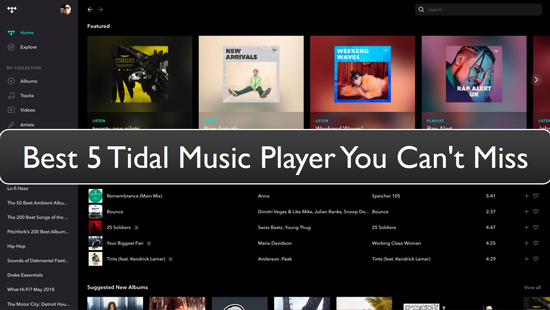 Part 1. Best Tidal Music Player - Tidal Desktop App & Tidal Music Web Player
Now, the Tidal media player can be accessed in 3 ways. Firstly, there is a Tidal online player where you can listen to exciting music online. Secondly, Tidal also offers a desktop app for Windows and Mac computers. Lastly, you can also enjoy Tidal on your mobile devices. Below we will discuss the Tidal web player and its desktop app.
Tidal Desktop App & Tidal Music Web Player: Commons
Music Catalogue
Whether you are using the desktop app or online player, you will find the same Tidal music library. Both platforms offer an enormous catalog with over 100 million songs and about 650,000 videos.
Way to Search for Music
Searching for music on Tidal is a piece of cake. On the Tidal web player and the Tidal player Windows/Mac, you can type the song title, artist name, or album in the search bar.
Tidal Desktop App & Tidal Music Web Player: Differences
While the Tidal music player specializes in streaming Hi-Fi soundtracks on all its platforms, its web player and desktop app offer quite a few varying features. So, let's look at some subtle differences between the them.
Convenience
When comparing the Tidal desktop version and the web player, the web player is more commonly used. Undoubtedly, most users find it convenient to stream music online anywhere and anytime without any installation.
Audio Quality
Here the Tidal desktop app stands out. That's to say, the desktop version of Tidal offers exceptional and better sound quality than the web player. This is because the Tidal Master quality or higher quality is only available on the desktop version. In contrast, the web player streams music in only the Hi-Fi quality.
Offline Listening
With a Tidal HiFi or HiFi Plus account, you can download Tidal tracks and listen to Tidal music offline. Yet, you can only do that within the Tidal app. There is no such an option for the Tidal web player.
Part 2. Another 4 Best Music Player for Tidal
Although Tidal is an excellent streaming platform, it still falls short in some areas. Yet, there are other music players to help you enjoy Tidal tracks outside the Tidal player. Read ahead to explore the 4 best Tidal media player.
1. Neutron Music Player
Neutron Music Player for Tidal is more than a conventional streaming platform. The app incorporates a promising DAC and a 32/64-bit audio engine. Therefore, you get the best hi-res output. That's not it. Neutron can import music over a network using FTP protocol and send audio files to the network renderer.
Also, you can tweak your audio to suit your preference, thanks to its fully configurable equalizers. To sum up, with Neutron Music Player, you can listen to your favorite Tidal music without compromising the quality.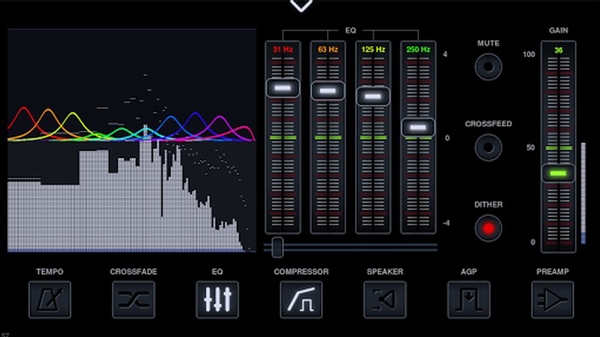 2. Roon
Another amazing Tidal-themed music player, Roon, is a multi-room and multi-device music platform. While it's not streaming software itself, it is more of a connecting software. That is to say, the software connects and controls your personal music files and sends them to audio output devices. In short, Roon is a one-stop shop to control, manage, and play your favorite tracks.
Besides music listening and exploration, the tool is perfect for your orchestration needs. With Roon, you have access to a powerful DSP that offers the ultimate playback experience. Plus, its bit-perfect delivery ensures the best sound quality for you to enjoy Tidal music.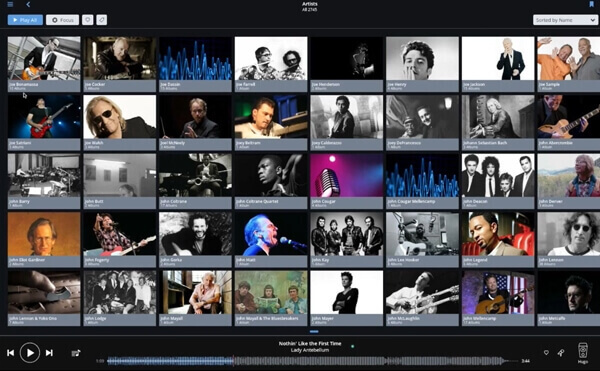 3. Strawberry Music Player
Strawberry Music Player is also the best music player for Tidal. It is unique with its ability to stream online digital content and your online radio. Audiophiles can use this friendly tool to collect and manage their music collection for free.
Also, this open-source music platform is compatible with Windows, Linux, and macOS. Not to mention, Strawberry Music Player offers streaming support for Tidal. However, the support is unregistered and unofficial.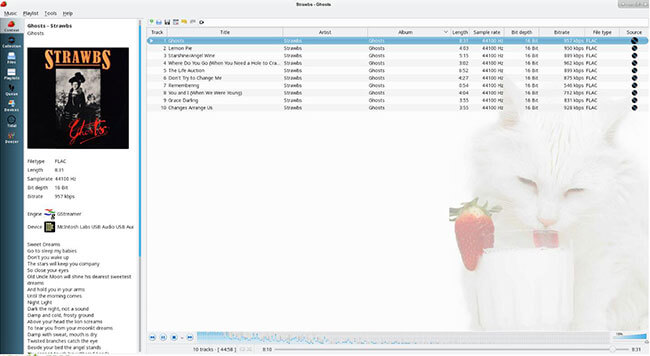 4. USB Audio Player Pro
Our last pick is the USB Audio Player Pro. It is an excellent mobile Tidal music player. Using this tool, Android users can unleash the highest sound quality, one that even bypasses their phone limit. Audio Player Pro plays audio files up to 32-bit resolution with USB and DAC support at any sample rate.
Moreover, it can play HD quality audio in all popular formats, such as WAC, FLAS, MP3, WavPack, APE, and DSD files. Also, the music player provides support for other streaming services such as Tidal, Shoutcast, and Qobuz.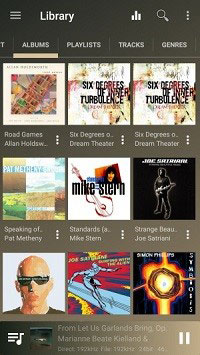 Part 3. Tips to Get and Play Tidal Music on All Music Players
Now that you know some of the best Tidal music players, you can play your favorite tracks on them. But before that, you need to use a third-party tool to download the Tidal music as local files.
One such incredible tool is the DRmare Tidal Music Converter. It converts protected Tidal music files into local audio files with 5X faster speed. With DRmare, users can extract Tidal music to many popular audio formats, including MP3, M4A, M4B, WAV, FLAC, and AAC.
Besides the output format, the DRmare TidiKit Music Converter also allows users to set up other audio parameters. The bit rate, sample rate, audio channel, and other settings are customizable. As a result, the output quality is 100% original. To top it all, DRmare can also save the ID3 tags and other metadata of your Tidal music tracks. After then, the music files from Tidal will be saved as local files and you can then put them on any device for playing offline.
DRmare Tidal Music Converter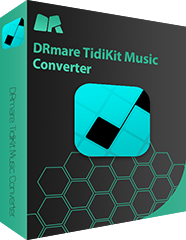 User-friendly interface and easy to handle
Extract Tidal music to FLAC, WAV, M4A, M4B, MP3, and more
Keeps 100% lossless audio quality
5X faster conversion speed
Original ID3 tags and metadata info are saved
How to Use DRmare TidiKit Music Converter
Thanks to its intuitive interface, using DRmare TidiKit Music Converter is an easy task. You can download this software for both Mac and Windows systems. Then follow this quick tutorial to convert Tidal music for playing on the above-mentioned music players and other devices.
Step 1

Download and install DRmare TidiKit Music Converter

First, download the DRmare TidiKit Music Converter on your computer. After installing it, then open it. And then you will see a pop-up Tidal program. Then you can choose to sign up for a new Tidal account or log in to your existing Tidal account. Later, you can access your Tidal music library.
Step 2

Define the output format and audio parameters for Tidal music

Now, head to the Preferences option in the menu bar and click on 'Convert'. Here you can select the output file format you want, such as MP3, WAV, AAC, and more. Then, adjust the bit rate, sample rate, audio channel, and other audio parameters. Once all the settings are done, click on the 'OK' button to move ahead.
Step 3

Choose and upload Tidal music to DRmare

Next, head to the Tidal program and search for the playlist you want to download. Once you find the target playlist, hold and drag it to the main screen of the DRmare tool. Or, copy its link address and paste it into the blank box on the DRmare program. Later, click on the plus icon to import playlist for converting.
Step 4

Download Tidal music tracks

Finally, hit the Convert button to start the conversion process. Now, DRmare will download Tidal songs onto computer for you. After the conversion process completes, tap on the History icon to locate your downloaded Tidal music. Then you can move all the converted Tidal songs to any music player and device for playback offline.
Part 4. Conclusion
Here are the top 5 best Tidal music player for you to enjoy Tidal music in HiFi quality. All of the music platforms above have an exciting set of audio features that give the ultimate listening experience to users. Lastly, don't forget to use the DRmare TidiKit Music Converter to download and convert Tidal music to common audio files. It will help save the original quality of Tidal tracks. And then you can stream Tidal music to other players offline without any quality loss.