"Is Tidal available in India?" Tidal is such a great music streaming service in the market. And it offers superior audio quality for users. Also, it now supports service in 61 countries. Yet, there is no Tidal India service. Why Tidal is not available in India? That is, now, Tidal doesn't announce to launch Tidal app in India.
So, what to do if you want to enjoy Tidal songs in India? Is there any fix? Yes, in this post, we will share some ways with you to see how to get Tidal in India. You can check them out below and learn more.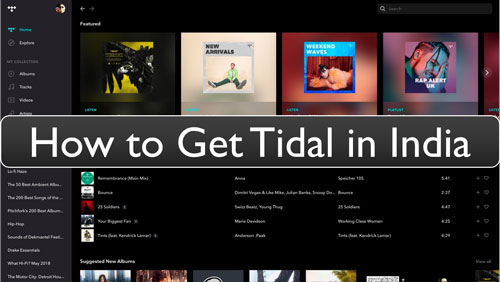 Part 1. How to Use Tidal in India by VPN Service
To get Tidal India work, the first way you can try is to use a VPN service. VPN (Virtual Private Network) can break the limits of geographical and help you connect to the Internet in another country from a server. So, here we will show you how to get Tidal available in India in this way. And we will take Hola VPN as an example to show you how to access Tidal app India.
Step 1. Go to Hola official website and add the Hola VPN extension on your web browser.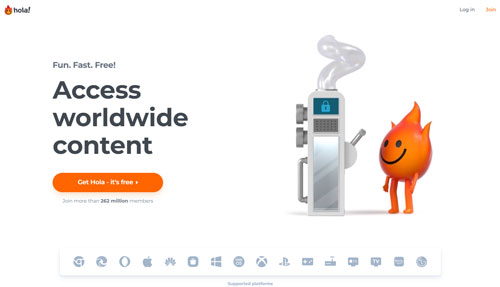 Step 2. Once done, then enable it on your Chrome and choose a country. Here please pick up USA/UK.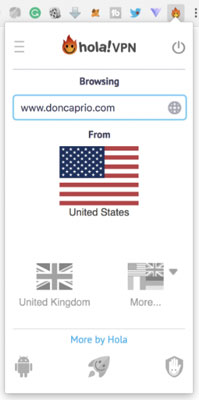 Step 3. Head to the Tidal website, then hit on 'Sign up' to create a Tidal account. You can choose HiFi/HiFi Plus if you want to enjoy Tidal HiFi India.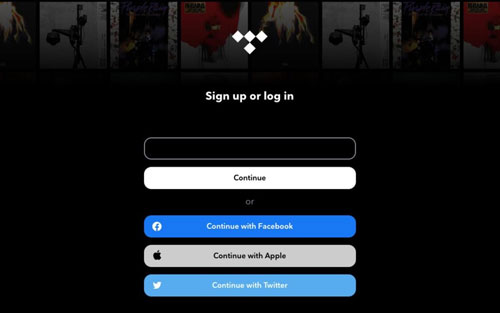 Step 4. Next, complete your payment via PayPal or a credit card.
Step 5. Now, you can install Tidal music app India and sign in to your account. Then you can start to enjoy Tidal music in India with ease.
Part 2. How to Get Tidal in India through DNS/Proxy Server
In this part, we will show another two ways to you to connect Tidal India. That's to use DNS service and proxy server. Now, please check them out below.
Via DNS Service
DNS (Domain Name System) can help translate human-readable domain names into IP (Internet Protocol) addresses. In this case, you can then access unavailable services and websites in your country. That's to say, you can use Smart DNS service to help link Tidal to India area. And there are many DNS providers that can help you.
Comparing to VPN, Smart DNS service can mask your geographical address. While, VPN can hide your IP address to help you use Tidal app in India. So, VPN is secure than DNS service and you can pick it up if you care about privacy and security.
Via Proxy Server
Proxy server is like a mediator between your device and the website you want to visit. It can help you surf on the Internet anonymously. Thus, you can use a proxy server to access Tidal in India to enjoy music.
Yet, since there are lots of proxy servers are free, they will be overcrowded. This may make you surf on the Internet slower and less secure.
Part 3. How to Connect Tidal India by DRmare Tidal Music Converter
Above are the ways for you to get Tidal available in India. But they are not secure and stable enough. So, in this part, we will introduce another way for you to download Tidal music and listen to Tidal music in India offline.
You can use the DRmare Tidal Music Converter. It is a tool that can help you download songs/playlists from Tidal to the computer. Then you can keep Tidal music forever on your device and you can listen to them anytime and anywhere.
This program can convert Tidal music to FLAC, WAV and more common audio formats. Besides, it can save the original quality of Tidal songs after the conversion. After the conversion, you can move Tidal files to other devices for playing offline. Also, you can listen to Tidal music in India while traveling.
DRmare Tidal Music Converter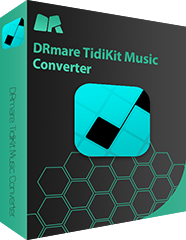 Download Tidal music for listening to in India
Batch-convert Tidal songs to MP3, FLAC and so on
Play Tidal files anywhere and anytime offline
Save Tidal music in high quality and full ID3 tags
Now, let's learn how to download Tidal in India via DRmare Tidal Music Converter. Please install this tool on your computer first and follow the steps below.
Step 1

Add Tidal audio tracks to DRmare program

Open DRmare Tidal Music Converter on your PC. Then the Tidal music app will display as well. In the Tidal app, find the song you want to convert and drag it to the DRmare program. Or copy and paste the link to the song into the search bar on DRmare. And then touch the '+' button.
Step 2

Customize Tidal output format

Click on the menu icon on the screen and choose 'Preferences'. Then hit 'Convert' in the pop-up window. And then you can start to set the audio format and more for Tidal songs you like. After that, touch 'OK' to confirm.
Step 3

Convert Tidal music

At last, click 'Convert' to download Tidal songs to computer. And then you can hit on the 'history' icon to check them on the DRmare tool and your computer. In this case, you can move Tidal music to the device you like to enjoy Tidal music anywhere includes India.
Part 4. The Verdict
This article shows you how to use Tidal in India. You can make it via VPN, DNS, or proxy server. Besides, you can download Tidal music to your computer as local files by DRmare Tidal Converter. With this tool, you can save Tidal music forever and you can listen to Tidal songs in India or other countries without the Tidal app. Also, you can put Tidal music on other devices for playing without the internet connection.