Washington, DC, August 08, 2018, the American carrier Verizon announced today that it will partner with the tech giant Apple together to offer an exclusive promotion. Starting from Thursday, August 16, any users who subscribed to the carrier's unlimited data plans will receive free Apple Music for 6 months. After the period, users can choose to continue the subscription at $9.99/month or cancel the service at no cost.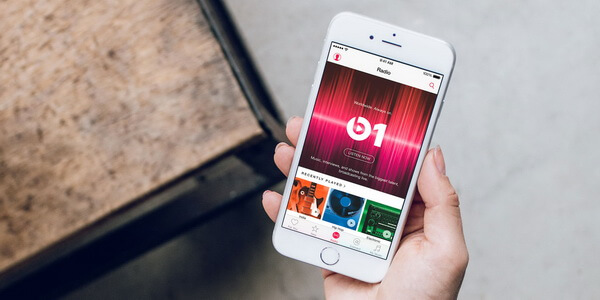 Verizon unlimited plans include 3 tiers Go Unlimited, Beyond Unlimited, Above Unlimited starting at $75 which all offer unlimited text, talk and LTE data but with different video quality from 480P to 720P and hotspot limits from 600kb/s to 20GB. This is a pretty nice deal to get 6 month Apple Music for free giving the situation that the original price costs almost $60.
Verizon is not the first carrier to turn to streaming services as a perk for attracting new subscribers. Before this, Sprint offers free Hulu to customers who sign up for its basic unlimited plan while adding a Tidal streaming subscription for the more expensive Unlimited Plus subscribers. T-Mobile sends the Netflix subscription for T-Mobile One customers with two or more lines of unlimited data at no cost. AT&T enables the users to access to the WatchTV streaming service.
With this promotion, Verizon Unlimited customers will have full access to Apple Music on any devices such as iPhone, iPad, iPod Touch, Apple Watch, HomePod, CarPlay, Android mobile devices, Windows phones, PC for 6 months. Users who haven't tried the 3 Months free trial of Apple Music can take advantage this offer too. This means it will be free as long as 9 months in total.
But this is not the only work between Verizon and Apple and there might be a lot more can be expected.
"The kind of offer is just the first step in an exclusive partnership with Apple," said Angie Klein, vice president of marketing from Verizon. "We give our customers exactly what they want, the top notch streaming service in US paired with an unlimited plan tailored to them on the network they deserve."
Users won't have any worries to get this offer. When the 6 months offer is expired, they just need to cancel it without paying extra money or continue the subscription by paying $9.99/month if they are really interested in it.
This offer will surely benefit Apple, Verizon and especially the users. Undoubtedly, more users who enjoy listening to Apple Music songs will turn to Verizon to save big money. On the other hand, this cooperation will increase the number of Apple Music subscribers. Apple Music has been competing with the top streaming music service Spotify ever since its debut. In April, Apple Music has superseded Spotify as the most popular streaming service in USA with over 40 million active paid users in the USA. For more info about the difference between the two streaming services, you can visit: Spotify vs Apple Music. Users who are interested in this can visit the Verizon and Apple Music official websites directly.
More Tips about Getting Apple Music for Free
Though the Verizon Unlimited Plan doubles the period of the Apple Music 3 months free trial, users will still lose their music when the time is expired. So is there a way to keep all the M4P songs on hard drive forever without paying for a dime? Unlike iTunes music which allows uses to download it for any purposes, Apple Music is mainly for streaming online only officially due to its digital rights management protection. Fortunately, you can turn to third party software for help.
DRmare Apple Music Recorder for Windows/Mac stands out from a bunch of streaming audio recorders for its comprehensive features and exclusive performance. It supports to import all kinds of iTunes audio files including podcasts, audiobooks, streaming songs and turn them into common sound tracks MP3, M4A, AAC, WAV, FLAC for offline listening or backup. During converting, you can even customize the music pitch, speed, volume, bit rate, sample rate and so on. After converting, you will get the lossless songs just as the original ones. To find out how does it work exactly, why not try it out by yourself? Just click the "Download" button below.