Launched in 2015 Apple Music has been the best music streaming service providers competing with other service providers such as Spotify to grab your attention. With its diverse catalog of tracks, it is not easy to enjoy its great experience. That's why we have the top 10 best Apple Music tips to help you enjoy the experience to the fullest. But first, are you aware that iPhone users can remove the 'connect' icon and instead replace it with playlists? It is important to know that whether you have been a loyal listener since its launch or just started.
View also: Top 5 iDeal Apple Music Converters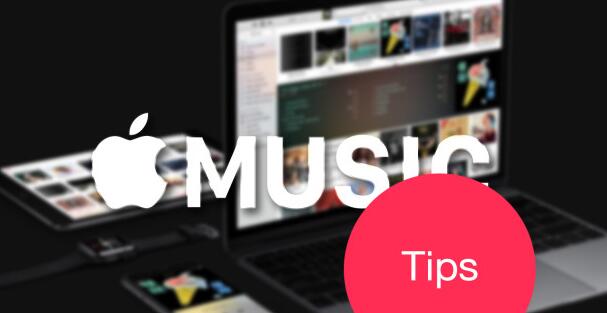 Top 1. Import Your Current Data
Despite getting in the music streaming game late after players such as Google music, Pandora, Spotify, and Rdio have taken over the market, Apple music still has its own space. Before you could use any of the players to have set up playlists added to your collection but instead of doing that, again and again, you can simply import any of the players including existing data to Apple Music. You can opt for user-friendly app like Apple music stamp though might be expensive.
Top 2. Listen to Beats Playlist Off the Air
If you are a fan of any celebrity host such as Drake, Zane Lowe, Dr.Dre and Elton John and you noticed you've missed songs they played during their shows, there is no worry because you can still listen to their broadcast playlists on beats one. There are several ways to access their playlists for their live shows. Simple use the search menu which is much accessible through the magnifying glass tab which is visible on the Apple Music app. Once you get there search for the name of the Deejay you want to find then move down to the curator sub-heading in the result. You will spot this; 'xx on Beats 1', click it and you will be directed to a page showing the playlist of the previous shows. But you can alternatively access the playlist in future by following the Deejay and clicking on his name on the connect icon.
Top 3. Request a Track on Beats One
Just like any other traditional radio station where you can call in and request for your favorite track, Beats 1 also gives you the same opportunity. You can simply do that by going to the Beats 1 request page where you will find your country's number. Alternatively, you can message beats 1 on iMessage by sending in the artist and track.
Top 4. Unearth Topnotch Playlists by Other Artists
Hopefully, you will enjoy songs from other people with similar music taste. That said, through smart algorithms Apple's editors have always curated playlists that suit your taste. Apple's main focus is to create and share playlists in Apple Music apps.
Apple's panel of editors works extremely hard to ensure your voted playlist comes first or appears at the top as many people submit their own playlists which need to be updated every day. The panel does a preview of every playlist so before you open the playlist in your Apple Music, at least you know what you are getting into. You can open what you see if you are interested like it to be added to your chosen playlist.
Top 5. Use the Hidden Equalizers
Apple music has got hidden equalizer which you must go for to find the setting best describe what you always listen to. The headphones and speakers are not made to give the best of what you are currently listening to. However, Android users do not have the equalizer setting in Apple music. But that does not mean you should miss something out, never, there are several great universal equalizer tools that work promptly on android phones.
Top 6. Get High-Quality Audio on Mobile
Apple music is made in a way it automatically compresses the audio files to a lower file and even changes the music quality when you are using a mobile data plan. That aside, when you want to use quality audio even when you are driving there is a better option. However, this requires super internet 3G or 4G connection but if you have problems with your internet simply keep it toggled off.
How to Use Apple Music High Quality Over Your Phone
If you have iOS click exit the music app then go to settings-music-streaming and downloads-high quality over the mobile network then toggle it on. If you have the Android mobile phone go to the apple music app, click menu-settings-playback-high quality on cellular then toggle it on.
One thing you need to note is that Apple Music is DRM protected. If you have portable MP3 players, speakers, you won't be able to enjoy Apple Music because there is no ways to install the Apple Music app or iTunes. To solve this problem, you can get rid of DRM protection by using DRmare DRM Audio Converter for Mac/Windows.
Top 7. Play Sound Effects
Kids will like this when they try to plat fart sound effects. In a huge music catalog of Apple, there is a full playlist of sound effects ranging from simple buzzer sounds too funny fart noises. This is for the kids but can also be for adults who have never grown up.
Top 8. Get Lyrics with Musixmatch
This is among the other great apple music secrets that is known by a few individuals. Musixmatch is the latest update in iOS 10 that adds the lyrics feature. However, this might not show while writing. To enjoy this, simply install Musixmatch on your iPhone. The installation is totally free, have it into your apple music and find the lyrics for the song you are hearing at that given moment.
You can also have the cool widget in the notification as this will update the song lyrics one after the other while it is sung. In other words, it is like having your own karaoke interface. Pretty by pulling down the notifications shade, you will be able to see the lyrics you want without opening the app itself. The Musixmatch app might be costly but it is the best apple music tips deemed top lyrics finder.
Top 9. Prune the Musician You Follow
Oftentimes, the '@connect' icon is ignored deliberately by the majority because it always appears random and boring. It happens because Apple gambles with whom you want to follow. In fact, it automatically compels you to follow any artist whose track is added to your music playlist. You can deal with this instead of dumping all the apple music tips and tricks.
Click 'account' then move to your profile to see 'following', disable 'automatically follow artist'. Now check whether your 'following' queue is completely cleared. After that, you can choose to keep track of what your favorite musician is up to through @connect, follow any musician, band that is currently active.
Top 10. Create Smart Playlists
This is the best way to sort and filter your music library. You can create your smart playlist in iTunes on your PC. Ensure this becomes part of your mobile phone app because it is actually one of the great things you can hardly find on other music service providers.