As the largest audiobook seller, Audible provides users with millions of exclusive content. If you're an Audible subscriber, there are several ways you can share your favorite Audible books with others. If you've been using Audible for a long time, you may have multiple Audible accounts or want to use a new one. You may want to transfer your audiobooks to another account. Read on to learn four ways to transfer Audible books to another account.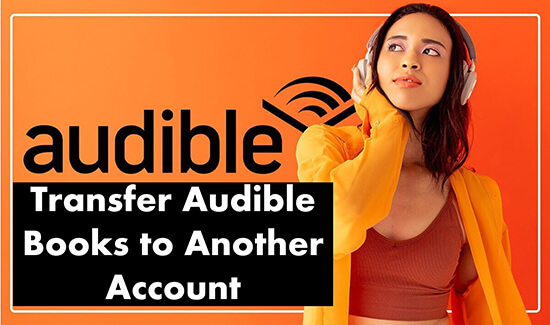 Way 1. How to Transfer Books from One Audible Account to Another by Merging Two Accounts into One
The most straightforward way to transfer Audible audiobooks is to merge accounts. You can combine two or several accounts into one account. In this way, all audiobooks will also be in the same account.
You can contact Audible customer support and tell them that you want to merge your two Audible accounts. They will verify the details of both accounts and determine if they can be merged. If yes, they will transfer your audiobook purchases to an account.
Alternatively, you can email Amazon Customer Service ([email protected]) and ask them to merge the accounts for you.
Note:
Due to copyright issues, Audible accounts from different countries may not be able to transfer.
Unused Audible credits cannot be transferred, please use them first.
It usually takes 24-48 hours to complete the account transfer.
Way 2. How to Transfer Audible Books to New Account via Amazon Household
Amazon Household has a feature called Amazon Family Library Sharing. It allows you to link another Amazon account to a book owner's membership and share the book with that member. Shared books can be listened to in both members' libraries. In addition to sharing books, this will also share your other membership benefits, including free shipping, discounts, and more.
Amazon Household can consist of 10 members, including:
Up to two adults (including you), each with an Amazon account.
Up to 4 teens (ages 13-17), but don't need an Amazon account to create an account.
Up to 4 children.
Note:
The person you invite or the account you want to transfer needs to be from the same region or country as you.
The audiobooks from Audible Plus can't be transferred.
Teen logins in Amazon Family can't access books you've shared.
Now, let's find out how to transfer Audible books to another account via Amazon Household Sharing.
Step 1. Navigate to the Amazon Household page and log in to your Audible account.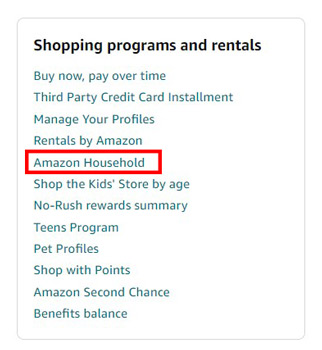 Step 2. Click on the yellow 'Add an Adult' button and enter your other account's name and email.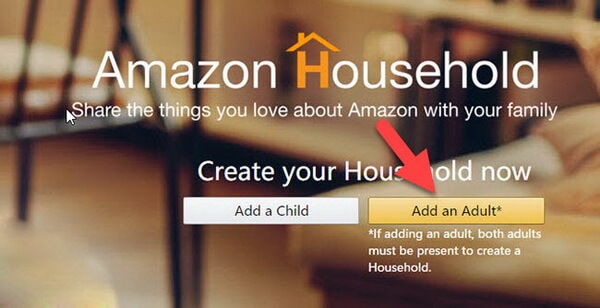 Step 3. Select what you want to share like apps/games, audiobooks, ebooks, and so on. Then click on 'Continue' and you need to re-enter your nother account's name and email. Then choose 'Send Invite'.
Step 4. The received account can click 'Get Started' to join the Household and choose 'Continue' to confirm.
Step 5. Now you can go to the 'Manage Your Content and Devices' page.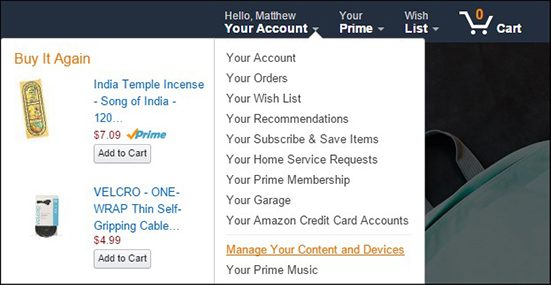 Step 6. Click on 'Content' > 'Show Family Library' and choose the audiobooks you want to share. Then click on 'Add to Library' and the books you select will be shared with your Household library.

Way 3. How to Move Audible Books to Another Account via Send This Book
Audible allows you to share audiobooks with others via the 'Send this book' feature. It's easy and you can use this feature to transfer Audible audiobooks to your other account. And below is how you can do it.
Step 1. Launch Audible and choose 'Library' to find the book you want to transfer.
Step 2. Tap on the 'three dots' icon next to the audiobook and choose 'Send this Book'.
Step 3. Select a method to share the Audible book.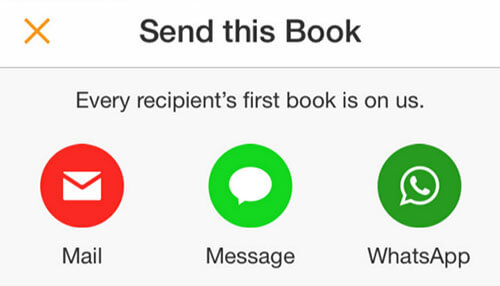 Way 4. How to Transfer Audible Books to Another Account by Downloading Them to MP3
You want to transfer Audible books from one account to another for better control of your library, right? Then you can try downloading Audible books to MP3. After that, you can manage your Audible audiobooks on one device or transfer them to any other device without any limitations.
To download and convert Audible books to MP3, the best tool you can use is DRmare Audible Audiobook Converter. It works at a super-fast 30X speed to convert Audible audiobooks in batches. The output format has 6 options including MP3, AAC, M4A, M4B, WAV, and FLAC. It will also maintain the lossless sound quality and all the ID3 tags.
DRmare Audio Converter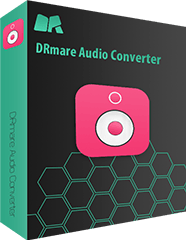 Download Audible audiobooks to MP3, FLAC, and more
Keep Audible books forever and transfer them freely
Maintain all ID3 tags and 100% original audio quality
Work 30 times faster, support batch downloading
How to Convert Audible Books to MP3 for Transferring Anywhere
Step 1. Click on the 'Download' button above to install DRmare Audio Converter for free.
Step 2. Open the DRmare software and load Audible books by it clicking on any one of the two 'add buttons at the bottom left. (Note that you need to download Audible audiobooks in advance.)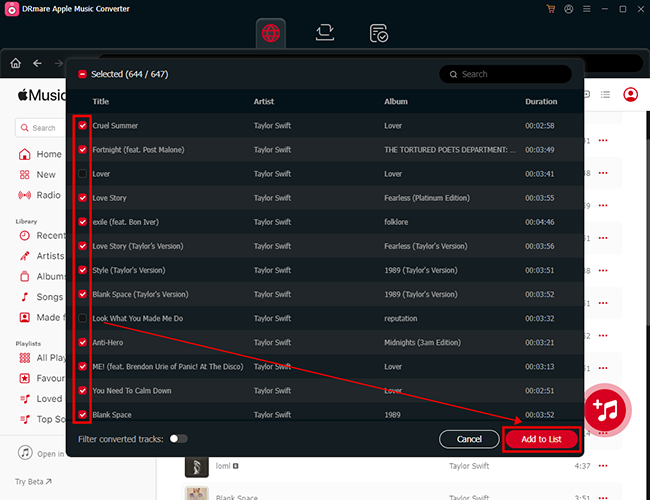 Step 3. Click on the 'format' button at the bottom right to customize Audible output formats. You can reset the output audio format, codec, channel, and others.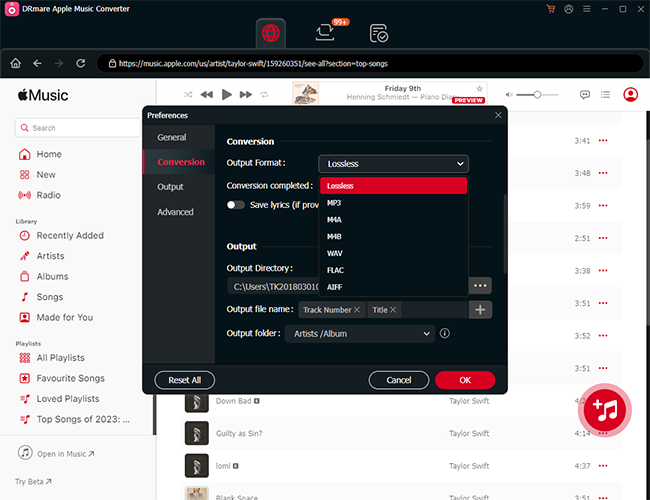 Step 4. Now click on the 'Convert' button to start the super-fast conversion process. Wait for it to complete and you can locate the MP3 Audible books in the 'Converted' list. Then you can transfer them to any other device you want.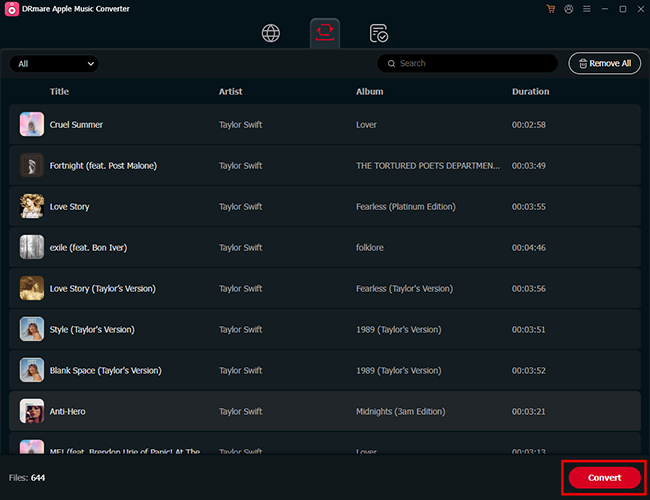 In Summary
Today we have provided four options for you to transfer Audible books to another account. The most direct way is to ask Audible to merge your two accounts. But if your accounts don't meet the requirements, you can try other methods. You can use Amazon Household, Send this Book, or DRmare Audible Converter to share your Audible books to another account/device.