Audiobooks offer readers a treasure of books like never before. Users can access thousands of books with Audible on their iOS and Android devices. Audible by Amazon notifies listeners about regular updates such as new releases. Users can stream, download their favorite titles and listen to them offline.
Besides, Audible Plus and Premium Plus users get additional advantages, including monthly credit for buying an audiobook and rentals for original or renowned audiobooks. But what if you want to keep Audible audiobooks forever without buying another Audible subscription? You need to use a third-party tool for downloading audiobooks offline.
This article will introduce you to the best DRmare Audio Converter that can download your audiobooks so you can save them before canceling your Audible account. Also, we will provide you with detailed methods for how to cancel Audible membership on iOS and Android devices. Read the article, convert audiobooks, and then cancel Audible subscription.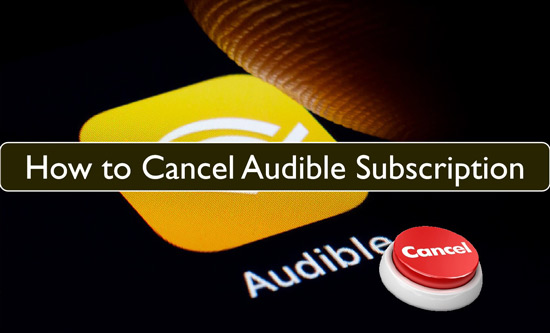 Part 1. How to Keep Audible Audiobooks Forever Before Canceling Audible
If you are going to unsubscribe your Audible membership, you must save your audiobooks for forever usage. Amazon lets you keep the audiobooks you have awarded with your premium plan. Otherwise, your audiobooks will be lost. An efficient audio converter will help you by downloading audiobooks on your Mac or Windows PC.
We introduced you to DRmare Audio Converter, which downloads and converts music and audiobooks. You can easily add your favorite music or audiobook to the converter and convert it into audio formats such as MP3, M4A, FLAC, and AAC. Also, it saves audio with its original ID3 tags and provides high sound quality. Moreover, it converts long audiobooks with 30X faster speed within minutes.
With it, you can then get the local Audible audiobooks. And then you can enjoy audiobooks from Audible offline without an Audible subscription.
DRmare Audible Audiobook Converter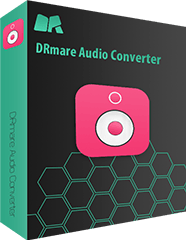 Convert audiobooks from Audible, iTunes, songs from Apple Music and so on
Convert Audible AA/AAX to MP3, AAC, FLAC, M4A and more
Support multiple customization options, like codec, channel, etc.
Run the audio conversion on a computer with 30X faster speed
Now, follow the below step-by-step guide to download audiobooks from Audible by DRmare Audio Converter for use offline.
Step 1

Upload Audible books to DRmare Audio Converter

Download the DRmare Audio Converter on your Mac or PC and then launch it. Also, make sure that you had downloaded some audiobooks from Audible and add them in iTunes. Then click the "add files" button in the DRmare Audio Converter to load Auidble books.
Step 2

Set output format for Audible books

Click the "audio" icon and select output parameters such as codec, sample rate, bit rate, channel, and audio format. Also, you can choose the 'edit' option to split your audiobooks into small audio clips. After all the changes, click OK to confirm.
Step 3

Convert and keep Audible audiobooks before canceling

Click the "Convert" button to download Audible audiobooks on computer. Within some minutes, your audiobooks will be downloaded to your computer. You can transfer the files from your PC to any other media player or mobile device. At last, even you cancel Audible account, you can still listen to Audible audio files on your device.
Part 2. How to Cancel Audible on Mobile Phone
After learning how to save Audible audiobooks before the Audible cancellation, you can now go to stop Audible subscription. Please follow the steps below to see how to do that on both Android and iOS devices.
How to Cancel Audible Membership on iPhone/iPad/iPod Touch
Remember: Ensure you have an Audible subscription and signed in the paid account.
Step 1. Navigate the Settings app on your iOS device and click on it.
Step 2. Tap "Your Name" at the corner and then choose "Subscription". If you don't see any 'Subscription' option, select the "iTunes & App Store" option. Tap on "Apple ID", then "View Apple ID" and sign in it to open the subscriptions.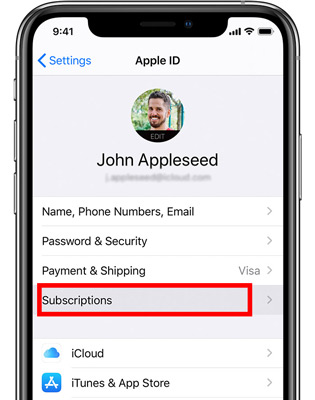 Step 3. Open the Audible subscription that you want to cancel.
Step 4. Tap on the "Cancel Subscription" option.
Now, you have successfully canceled the Amazon Audible on your iPhone.
How to Cancel Audible on Android Devices
Important: Ensure you have signed in to an active premium account.
Step 1. Open the Google Play Store application on your Android phone.
Step 2. Open the "Profile Menu" by tapping the Profile picture at the top right corner of the App.
Step 3. Find "Payments and Subscription", tap on it, then "Subscriptions".
Step 4. Navigate Audible and then tap on "Cancel Subscription".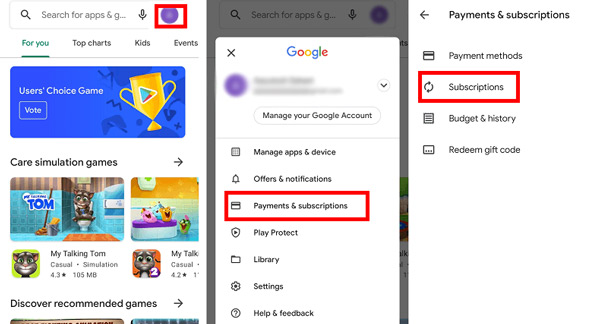 Your Audible membership on mobile is now canceled.
Part 3. How to Cancel an Audible Membership on Web
Suppose you didn't find the Subscription option on your Android or iOS device, or your Audible membership can't be canceled through the Google Play service. In that case, you need to visit the Audible website and cancel your subscription there.
To cancel Audible account on the web, follow the process given below:
Remember: You can use Audible web on both mobile and computer.
Step 1. Visit the Audible website: https://www.audible.com/.
Step 2. Tap or click "Account Details" and enter your Audible account details to log in.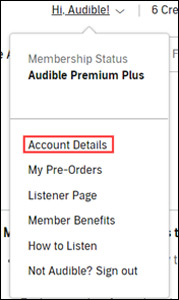 Step 3. Under your membership information, you will see the "Cancel Membership" option.

Step 4. Then click or tap on "Continue Cancelling" to confirm.
Step 5. You need to provide a reason for your Audible cancellation. Then click or tap on "Continue Cancelling" and "Finish Canceling".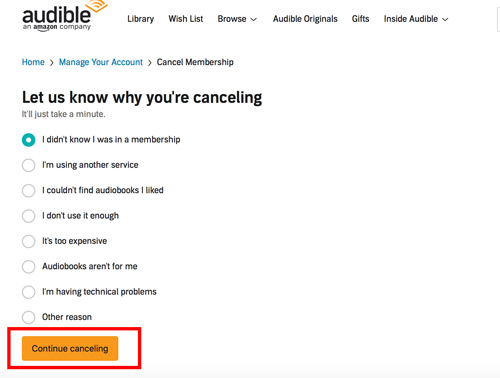 After canceling the membership, a confirmation message will be sent to your email ID.
Part 4. FAQs about Canceling Audible Subscription
Following are some of the frequently asked questions about Audible membership cancellation.
Q1: If I Cancel Audible Do I Keep My Books?
With your Audible cancellation, nothing will happen to your audiobooks. All the titles you have purchased with your credit or Premium subscription will remain with you forever. So you can keep your books with you.
Q2: Can I Keep My Credits When I Cancel My Audible Membership?
Audible doesn't allow keeping credits after canceling the membership. If you want to cancel your Audible membership, all your subscription advantages, including your credits, will be lost. It is better to use the credits before ending the Audible membership.
Q3: Can I Still Listen to Audible Audiobooks after I Cancel Audible?
Audible allows users to listen to audiobooks credited to them even after they end their membership. Your Audible account will remain active, so you can access your titles and credits whenever you listen to Audible.
Q4: What Will Happen If I Delete My Audible Account?
Remember that deleting the Audible account and canceling the Audible subscription are two different things. If you decide to end your Audible account, you will not restore it. All your credits, titles and products, and services will be lost. Also, you can't access your deleted Audible account at any Amazon site worldwide.
Q5: Is There Any Alternative to Audible?
Audible is a popular audiobook provider that book lovers use to listen to satisfy themselves. Google Play Books is an excellent option if you want to use an alternative to Audible. You can buy your favorite books without any membership or subscription.
Many books are available for free, and some are with great discounts. You can use the app on all devices, including iOS and Android. Also, it is available on computers through a web browser.
Part 5. The Verdict
Now you know how to cancel Amazon Audible membership on your iOS or Android devices. You can cancel Audible subscription on your mobile phone with the detailed steps provided above. If you have any issues or cannot cancel an Audible account, you can try the cancellation through the web.
Also, before canceling your subscription, don't forget to save audiobooks on your computer via DRmare Audio Converter. Just try the converter and download audiobooks with high sound quality to listen to them forever.