It is not easy to come up with a comprehensive list of all the new Christmas songs in any year. This is because many different artists release Christmas albums with hundreds of new songs and even more cover versions of some great old classics. The best way to get to listen to some of the best great songs is to track down the popular Christmas songs. Here are some of the most popular Christmas songs for 2018: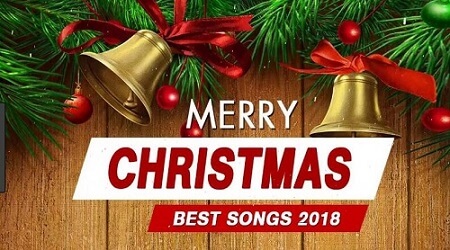 Top 1. "Lonely Man of Winter" by Sufjan Stevens

This is one of the new Christmas songs that you should listen to this Christmas season. It is all about the Christmas cold weather and especially the white snow. If you are spending Christmas alone you will surely love this song. It captures the other side of Christmas away from the merrymaking.
Top 2. Mary's Boy Child by Boney M.

This is one of the most popular Christ songs in 2018. Despite being relatively old, having been released in 1978, this song is one of the popular Xmas carols ever. The song is talking about Jesus Christ and reminds us that he is the reason why we are celebrating Christmas.
Top 3. "Hey Sis, It's Christmas" by RuPaul ft. Markaholic

This is a new Christmas music off one of the new Christmas albums titled Christmas Party, by RuPaul. This is a hype song for anyone who wants to dance during Christmas. It has intriguing lyrics and perfect rhymes to hum along.
Top 4. "My Old Santa Claus" by Sia

This is a great pop song to listen to this Christmas. The song has great vocals instruments arrangement and is quite perfect for a family gets together. The singer laments about the old happier Santa Claus and the changing times.
Top 5. "What Christmas Means to Me" by John Legend ft. Stevie Wonder

This is one of 2018's new Christmas hits. The song is a new rendition of Steve Wonder's 1967 hit by the same name. Rightly features Steve Wonder and john legend with some smooth female voice. This makes it a smooth ballad to listen to this Christmas.
Top 6. "Have Yourself a Merry Little Christmas" by Ingrid Michaelson

This is one of the most popular Christmas songs this Christmas season. It is sweet with great lyrics and rhymes to give joy on a Christmas evening. The song is perfect for a family party and reunions as everyone can relate to the lyrics.
Top 7. "I Got Your Christmas Right Here" by Aloe Blacc

This is one of favorite Christmas songs in 2018. The song is all about the cheers and the love that comes during Christmas. It is thus perfect for playing during Christmas get together as it serves to accentuate the love and cheers during the season.
Top 8. "Rockin' Around the Christmas Tree" by Pentatonix

This is a Christmas song that you will not miss on any popular Christmas songs list this year. The song is by the a cappella group Pentatonix. They have produced four Christmas albums that are quite popular. It is therefore not a surprise that this tune is really popular this season.
Top 9. "White Christmas" by Eric Clapton

This Christmas classic has been reproduced by almost every artist who has considered doing a Christmas album. The number of covers to this song is a testimony to its popularity. The version by Eric Clapton gives it a modern touch that you will surely love.
Top 10. "Santa Claus Is Coming to Town" by Jessie J

This is another great Christmas tune that is still popular many decades after its first release. The new cover by Jessie J. has proven to be quite popular this holiday as she fuses the original jazzy notes with a funky to give the song a modern sound.
Top 11. "Bring Me Love" by John Legend

This is another popular John Legend's Christmas song this season. The song has a modern sound with a classic Christmas feel, which makes it perfect for everyone. It's all about the love that comes with Christmas and thus perfectly fits in with the Christmas theme.
Top 12. "You Make It Feel Like Christmas" by Gwen Stefani and Blake Shelton

This amazing Christmas tune was recorded back in 2017 but still rocks. It is a true Christmas number as it beautifully captures the Christmas spirit. It has magical lyrics and an awesome rhyme that makes it a true Christmas glam-fest.
Top 13. "White Christmas" – Bing Crosby

This is a Christmas classic from decades ago but is still popular up to this day. This song takes a view about the Christmas nostalgia, which many people can relate to. This has made it an enduring number.
Top 14. "Christmas (Baby Please Come Home)" by Darlene Love

This is the most moving Christmas song ever. No wonder it is one of the most popular Christmas songs this season. The song is about love and Christmas expectations and captures the imagination of many on this great day.
Top 15. "Last Christmas" by Wham!

This is a sad Christmas song but still quite popular this year. Although an old classic the song has quite endured remaining popular ever several decades. People still love listing to it and this is a testimony to its superior quality in terms of lyrics and rhymes.
Top 16. "All I Want For Christmas Is You" – Mariah Carey

This is another popular Christmas song to listen to this Christmas. Produced in 1994, the song has been among the top 40 on the charts since 2007. This explains why it is still a popular song this Christmas.
Top 17. "Fairytale of New York" by Pogues

This classic Christmas song has proven to be still quite popular this season. The song was released in 1987 and surprising still performs well. It is a great Christmas number then you should listen to any day.
Top 18. I Wish It Could Be Christmas Every day by Wizzad

This is a beautiful Christmas song that you should listen to this Christmas. The song was recorded in 1973 and still holds a lot of meaning even to this day. It is a beautiful song with great lyrics that you can sing along.
Top 19. Mary did you know by Pentatonix

This is a beautiful Christmas song that actually talks about Jesus Christ. It was first released by Michael English in 1991. The currently popular version is by Pentatonix a cappella group which released the song in 2014.
Top 20. "It's Beginning To Look A Lot Like Christmas" by Michael Buble

This Christmas tune was released in 2011 but is still quite fresh. It's a popular tune thanks to its great lyrics and rhymes that make it sweet to the ears.
Download All the New Christmas Song in 2018
Do you enjoy listening to Christmas songs in this holiday season? If so, Spotify is one of the best sources. You can stream any songs you want for free.
But if you'd like to save the songs offline, you need to subscribe the the Spotify Premium membership. Or alternatively you can use Best Spotify Music Converter for Mac/Windows to download the songs directly. It is updated with the latest audio encoding technology, all the songs will be kept with original quality.