For iTunes users, while downloading movies from iTunes Store, you'll may notice that there are always different resolutions available, usually including SD and HD versions for each movie. But do you know what is SD and HD and what's the difference between them?
In specific, SD stands for 480p standard-definition movies, while HD refers to higher-quality movies in either 1080p or 720p. As HD movies present much better video quality than SD with higher resolution, now most people like to choose 1080p, the highest movie quality in iTunes Store.
But by default, iTunes is set to download up to 720p HD movies only. Thus, if you want to get the full HD movies download 1080p from iTunes, then you'll need to make some changes to iTunes settings in advance.
To help you always download iTunes movies in 1080p and know better about the 1080p HD movies sold in iTunes, in this article, we are going to focus on studying 1080p HD movies, including the video quality, compatible devices, as well as solution to download 1080p movies from iTunes Store and convert iTunes 1080p movies to MP4 for playing on any device, etc.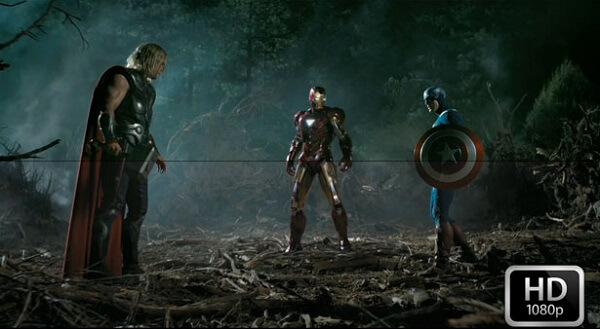 Part 1. Everything You Should Know about iTunes 1080p Movies
1080p (also known as full HD), mainly refers to video resolution of 1920x1080. It is a set of HDTV high-definition video modes characterized by 1080 horizontal lines of vertical resolution. In iTunes, an 1080p HD iTunes movie is always sold at around $14.99 to $19.99, while the price for a whole season of TV shows in 1080p HD version is tagged as $24.99. As for the file size of a single 1080p HD movie, it's approximately around 4.5GB, much larger than SD movies.
System Requirements to Play 1080p Movies on Mac/PC/iOS Devices
You should know that not all devices or computers support playing 1080p HD movies. Before you go for the 1080p movies, make sure your computer or iOS devices are qualified according to the following requirements.
* Apple Devices that Support 1080p HD Movies: iPhone 6 Plus and later, 4th generation and 3rd generation Apple TV, 3rd generation iPad and newer (which sports a 2048 x 1536 Retina Display).
* Macs for Playing 1080p HD iTunes Movies: Mac OS X 10.5 or later, iTunes 10.6 or later, 2.4 Ghz Intel Core 2 Duo or faster processor, at least 2 GB of RAM, a display that supports HDCP with a screen resolution of 1280 x 720 or higher.
* Windows Requirements to Play iTunes 1080p Movies: 32 or 64-bit version of Windows 7, Windows 8 or Windows 10, iTunes 10.6 or later, 2.4 Ghz Intel Core 2 Duo or faster processor, at least 2 GB of RAM, a video driver that supports HDCP, a display that supports HDCP with a screen resolution of 1280 x 800 or higher with a digital connection (DVI, DisplayPort, or HDMI).
Part 2. Simple Guide to Download 1080p HD Movies on iTunes
If your devices fully support playing 1080p HD movies, then you can follow the instructions below to see how to set iTunes to download 1080p movies when you buying or renting any movies or TV shows on iTunes.
Step 1

Launch iTunes app

Open iTunes on your computer and sign into your Apple account. If you are running Mac, simply click iTunes menu and choose Preferences. For PC users, you should click Edit > Preferences.
Step 2

Full HD Movies Download 1080p Setting

In the Preferences window, click on Downloads. In the middle section of the window, look for the option titled Download full-sized HD videos. Check the box next to it and click OK to save the change.
Step 3

Find and download 1080p movies in iTunes

Now your iTunes is set to get full HD movies download 1080p whenever you are buying any movie. You can then go to iTunes movie store and choose any movie you want and start downloading.
Part 3. How to Convert and Download 1080p Movies from iTunes M4V to MP4
If you had downloaded iTunes 1080p movies successfully, there is one thing that you should note. You may know that all iTunes movies, including the 1080p HD videos are being protected, due to which you can only watch the iTunes movies or TV shows on Apple's approved devices. In other words, you can't play or share iTunes videos on Android or other non-Apple platforms. So, what if you want to play iTunes videos on other devices? Is there any way to solve this issue? We are here to tell you that the answer is yes.
Now you can rely on some special iTunes right protection removal software, which can help remove the restriction from iTunes movies and convert the protected iTunes M4V videos to MP4 or other common video formats. Here you can try DRmare iTunes M4V Converter for Windows, a smart and lossless iTunes M4V to MP4 converter that can easily convert 1080p HD iTunes M4V videos to MP4 with original tracks and subtitles kept.
Moreover, you can trim and edit effects for the iTunes videos you would like to convert according to your requirements. After that, you can get the converted iTunes 1080p movies forever and play them on other devices offline.
DRmare iTunes Movie Converter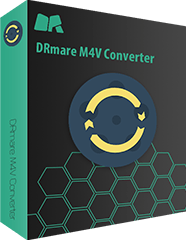 Remove encryption from iTunes movieswith ease
Convert M4V videos to MP4 format in a faster speed
Preserve original audio tracks, subtitles, AC3 5.1 audio tracks
Export converted files to various mobile devices and media players
Part 4. 720p vs 1080p Movies: What's the Difference
1080p and 720p are both high definition standards. Although it's hard to tell the difference between them in video quality by eyes, they are not exactly the same. There are some differences between 1080p and 720p HD iTunes movies you should pay attention to.
Video Quality
The 720p HD standard offers a 1280 x 720-pixel resolution, while the 1080p standard packs in 1920 x 1080 pixels. Needless to say, 1080p images contain more information and more pixels, leading to a more detailed and high-quality image.
File Size
Since 1080p content has 2.25 times as many pixels as 720p content, it's expected to take up more storage space and will take longer to download than 720p. Specifically speaking, if the file size of an 1080p HD movie on iTunes is 1GB, the 720p version of it would probably be around 700MB only.
Movie Quantity
You should also know that not all content in iTunes Store is available in the 1080p format. If the 1080p HD is not available for certain movies you want to download, you can only get the 720p movies instead.