"I have rent and downloaded an iTunes movie to play from my computer. I don't have enough time to finish watching yet, so I'd like to continue watching on my iPhone in other time. But when I try to download it from my iPhone, it is simply stuck on waiting for a long time. Why and how to fix it?"
"I sync my music to iCloud with iTunes Match. Sometimes the download button doesn't show up on my iPad or the iTunes is often interrupted."
iTunes media file download error is more common on IOS devices compared to computers. This makes it really frustrating for users who want to have some enjoyable activities like listening to music and watching videos on iPhone/iPad/iPod Touch. Here I will explore the tips to dealing with the problem.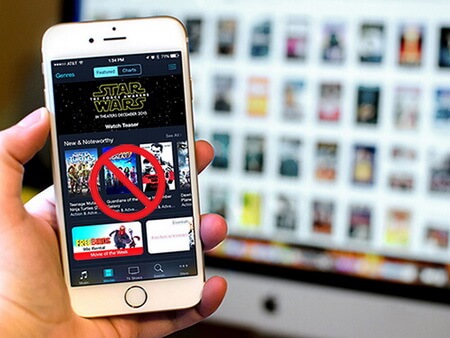 Part 1. Why and How to Fix iTunes Download Error on IOS Devices Straightforwardly
Causes
When it comes to the iTunes download problem, it could vary from different models or kinds of iOS devices as well as the genres of media files. But the general causes are same as below.
1. iTunes lost the connection or the Internet speed is too slow.
2. iTunes crashes unexpectedly due to some conflict programs running on the device.
3. Your iPad, iPod Touch, iPhone restarts automatically during the downloading process.
4. Some third-party anti-virus or a firewall prevents the download.
5. The rental file you try to download is expired or it is already downloaded to other devices before.
6. If you fail to access the music files, this maybe caused by iCloud settings is turned off.
Solution
If you happens to get the similar issue on your iPhone, you can try the following methods:
1. Make sure the internet connection is stable and fast. Else you can try another WiFi or use the mobile cellular network.
2. Restart your device and then try to sign into iTunes to download one more time.
3. Disable any of your security software on your IOS devices.
4. Change the settings. If you try to download music from iCloud, then play make sure iCloud is enabled. For iTunes rentals, you are only allowed to download to one device at the same time, please make sure you have deleted the previous download before you do that again.
Part 2. Best Alternative Way to Download and Sync Songs/Videos from Computer to iPhone
In some cases, no matter what methods you try, you still just can't get the media files downloaded. If so, you can depends on a computer to sync downloaded media files to your IOS mobile devices. With the high performance, iTunes works much smoothly on computers than most mobile phones and tablets. The steps are same on both Windows and Mac systems and here I will take the Mac computer to illustrate how it works.
Step 1: Open iTunes from your Mac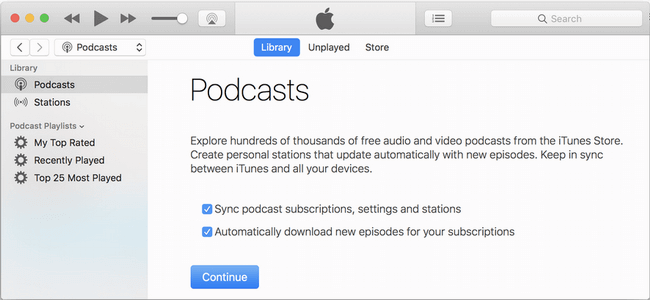 You can locate and click the iTunes icon from the application folder or the shortcut on the dock to launch it.
Step 2: Sign in iTunes with Apple ID and password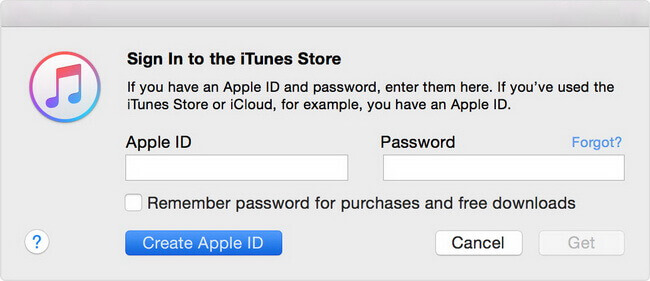 iTunes will log out automatically after a few minutes to protect your account security, so just click 'Account' > 'Sign In' and then type in the right info to log in your account if you want to continue to use it.
Step 3: Check for available downloads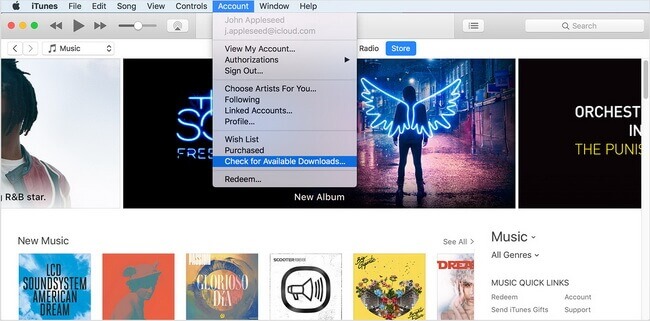 To find all the items you have purchased via other devices from iTunes, you just need to navigate to the top menu of the iTunes on your computer and then click 'Account' > 'Check for Available Downloads'. After that, all your purchased music, videos, audiobooks, podcasts or any other media files will start to be downloaded on iTunes on your computers. It takes some time depends the number of files you have, please wait patiently.
Step 4: Sync files to iPhone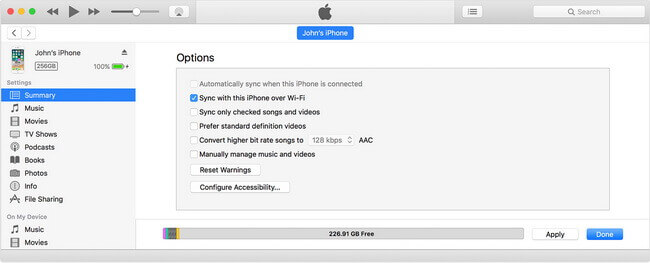 Finally you can connect your iPhone or iPad etc. to the computer and then select the media files such as videos you want to sync from the computer to your mobile devices.
Extending Reading: Remove DRM Before Transferring Media Files to iPhone
Congratulations, now you should be able to get all your media files to your IOS gadgets. You don't need to worry about the iTunes video or music download error any more. One thing you may have already knew is that almost any files purchased or rented from iTunes are DRM protected. You must authorize the device before you can start enjoying the digital media files.
This surely impact the user experience. To prevents any possible errors or make the experience more comfortable, you can also get some DRM removers to help you get out of the DRM trap. If you haven't got any tools yet, you can take a look at the following two products.
DRmare M4V Converter has a minimalistic and beautiful design and it focus on removing DRM and converting iTunes movies, TV shows, Extras. Compared to any other video converters, it works much more efficient with up to 20X faster speed and the quality is lossless. By only a few clicks, you can get all your DRM free videos to play on any devices without the need of authorizing devices again. In addition, you won't have the time limitation on iTunes rentals either after converting. For more info, you can visit: How to Remove DRM and Keep iTunes Rentals Forever.
DRmare Audio Converter is an all-in-one tool for iTunes digital audio files including M4P Apple Music, M4B audiobooks, Audible audiobooks, M4A podcasts or any other common audio files. With the batch converting feature to encode multiple files simultaneously, you can backup and manage all your audio files effortlessly.