Today many film creators both professional studios and individual content creators love to make their videos in the form of M4V files because this format is compatible with iTunes and thus perfect for Apple users. These are good quality files that you can enjoy watching.
However, the problem with having videos in form of M4V files whether it's a short instructional video or a future film is that you won't be able to watch it on your Android phone or even your Windows PC without special software. Furthermore, you won't able to edit the video unless you download some special software that is compatible with the format.
This can be very frustrating especially if you want to watch a given video but you don't have an Apple device. The good news is that there are several tools you can use to convert M4V to MP4 online so that you can watch it on almost any device. Some of these tools include: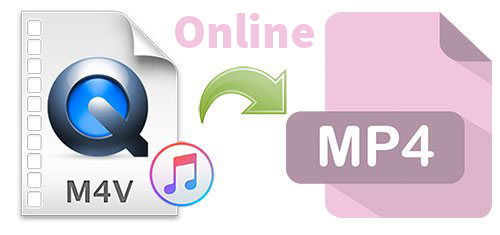 Top 1. Cloud Convert
This is one of the best m4v to mp4 online converters in the world. It supports over 200 file formats which mean you can use it to convert your M4V files to different formats other than the MP4.
The Cloud Convert tool also supports both video and audio editing which allows you to edit your videos before converting by trimming unwanted parts to ensure that you have all the right content at all times. It is also first which guarantees that you will be done with the conversion in no time.
In addition, it allows you to upload files from a wide range of sources such as Dropbox, URL, OneDrive, Personal computer and Google Drive among others.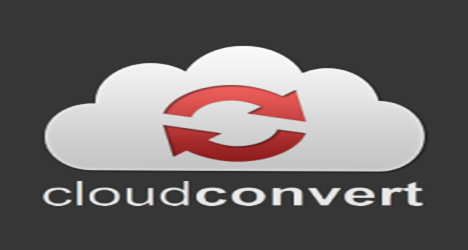 To use this tool follow these steps:
Step 1. Visit the official cloud convert site and launch the tool on your browser. Then navigate the page and click "Select Files" to begin importuning your M4V videos to the tool for conversion.
Step 2. Find and click the "Edit" button to make changes to your videos in case you want to trim something or you want to make some changes to it.
Step 3. Click on the "Start Conversion" icon to start converting tour M4V files to MP format. This may take a few seconds up to several minutes depending on the size of your file. Wait until the conversion is done the click to download and save your converted file.
Top 2. HDconvert.com
The HD convert tool is a powerful m4v to mp4 free online converter that offers a number of output options for your file. It can also be used to compress videos so that you have much smaller files.
One of the best features of this online video converter is its ability to convert to the highest quality of files reaching 4K and full HD qualities. It is also very fast and can be up to 60 times as fast as your average video converter.
Many people love using this convertor because it has no maximum size limit. This means that you can use it to convert any video irrespective of the size.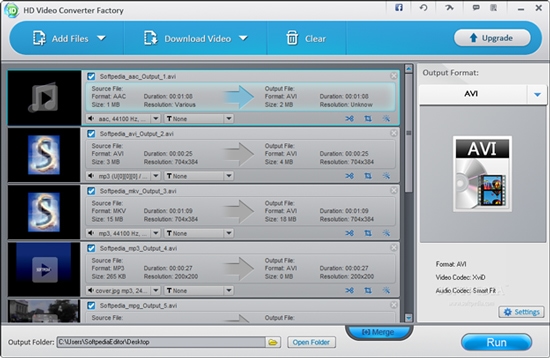 It's also quite easy to use as all you have to do is:
Step 1. Visit the official homepage of the tool on your browser and navigate the page to find and select the video format you want to convert your video to in this case MP4. This will redirect you to the right page for uploading your file.
Step 2. Now find and select the output quality you want for your converted file. Most low-quality output options are free but if you want the highest quality such as the UltraHD 4K and 2K then you will need to subscribe to the premium package.
Step 3. Next click "select" to upload the right video file that you want to convert from your computer. One the file is uploaded the conversion will start automatically. Wait until the conversion is done then download your video to your computer for use as you deem fit.
Top 3. Online UniConverter
One of the most popular online M4V to MP4 converter is Online UniConverter. This is a free tool that is easy to use as all you have to do is upload the M4V file you want to convert then select the output format then start converting.
This online converter works perfectly irrespective of the operating system of your machine. This is an added advantage as everyone from those who use windows to those with Macs can use it. Once you have completed conversion can either download your file or export it to Dropbox.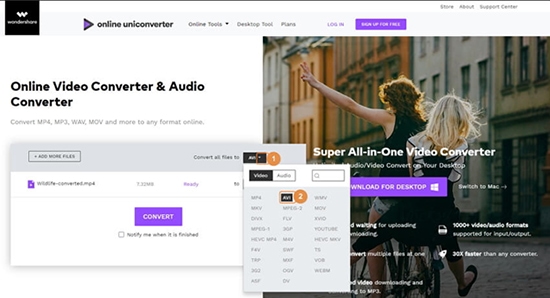 To use this tool follow these simple steps:
Step 1. Visit the official online UniConverter website and launch the tool on your browser. Now find the add button and click on it be guided to upload your M4V file to the tool. Alternatively, you can drag and drop the file in the indicated space.
Step 2. Now select the "Convert all files" then select MP4 from the list provided.
Step 3. Hit the "Convert" icon to begin the conversion of your files. Once the process is done the "download" tab will appear. Hit it to download the file for use as you intended.
Top 4. Zamzar
Zamzar is a wonderful free online video converter that will let you convert your M4V video file into many different file formats. It is designed with an easy to use interface that makes it quite easy to use for anyone.
It is quite strong and can convert almost any file format. It can convert up to five different files simultaneously which makes it a perfect choice if you want to convert a relatively large number of files in a short period of time.
The only shortcoming is that the file size you can convert with the free version is a maximum of 150 MB.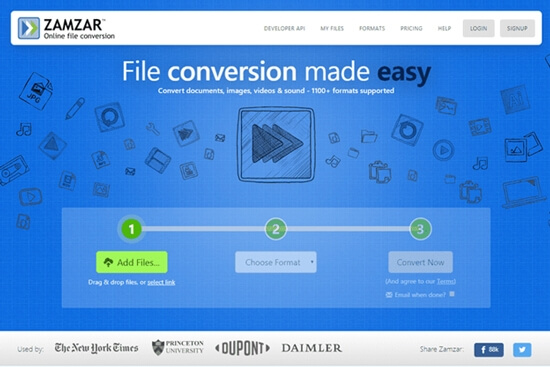 To use this tool follow these steps:
Step 1. Visit the official Zamzar page and launch the program on your browser.
Step 2. Upload the file you want to convert from your computer or; pad it from online storage
Step 3. On the drop-down menu select the output format you want to convert your files to. (In this case MP4)
Step 4. Now press the convert button to start the conversion process and then wait until the conversion is done.
Step 5. Once the conversion has been done you will be redirected to a page where you will be able to download the converted file.
Top 5. Aconvert
This is another amazing free converter m4v to mp4 online that you should consider using. It is a powerful online tool that comes with many features that makes it easy for you to convert your M4V files to MP4 and several other formats you may wish to.
It is easy to use and quite fast when compared to similar tools.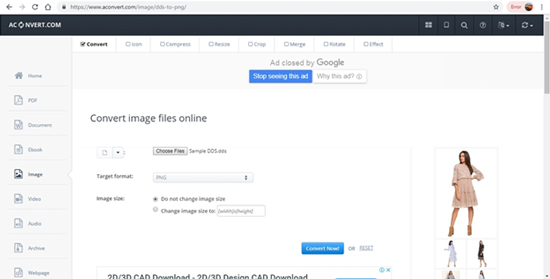 To use this free online tool to convert M4V to MP4 follow these steps:
Step 1. Launch the tool on your browser then click to upload your M4V video or load it from cloud storage.
Step 2. Select the MP4 format from the list of the output format.
Step 3. Click the "Convert Now" button to start the conversion process.
Step 4. Once the conversion is done you may select to download your file or save it to cloud storage.
Limitations of M4V to MP4 Online Conversion Tools
The tools listed above are some of the best M4V to MP4 online converters you can find. However, online converters have a lot of limitations that make them less useful. Some of the major limitations include:
a) Many online converters have limitations on the size of the file you can convert.
b) All online converters rely on the internet meaning you can't use them if you have no strong internet connection.
c) Many of this only converters cannot convert DRM protected M4V files.
d) The quality of output for online converters is also quite low.
What Is the Best Option to Convert M4V to MP4?
With so many limitations for online convertors, what is the best option for you? We recommend using DRmare M4V Converter. It is a powerful tool that converts any video into more than 150 different formats. It's fast and produces high-quality output. It thus allows you to download iTunes' M4V videos and convert them to MP4 with a lot of ease.
The DRmare M4V Converter allows you to convert multiple videos at a time making sure that you can easily handle bulk work in the shortest time possible.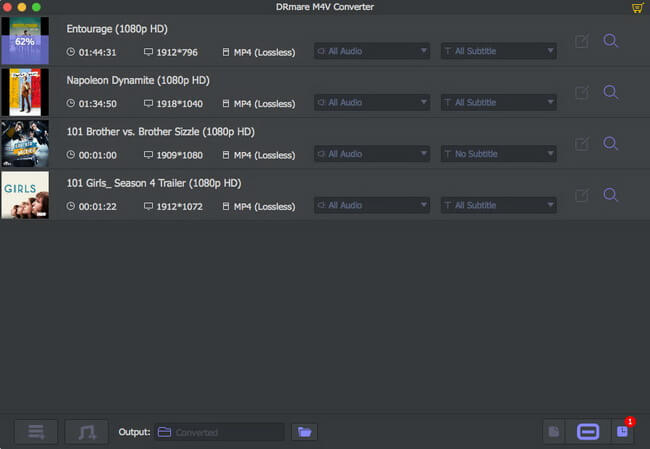 Step 1. Download install and launch the DRmare Media Converter.
Step 2. Import M4V files to your DRmare Media Converter by clicking on the "Add Files" button on the top menu bar. This will allow you to upload the files to be converted. You can also add files directly from your iTunes by simply clicking on the library button and selecting the files to add.
Step 3. Select your preferred output format by clicking on the "Format" icon at the bottom left Conner and then choosing MP4 from the list on the pop-up window.
Step 4. Find and click on the "Convert" button to start the conversion process.
Summarize
There are several awesome online M4V to MP4 converters you can use to convert your files. What's more interesting is that many of these online tools are free. However, using online tools to convert your M4V files has a lot of limitations.
For this reason, we recommend using DRmare Media Converter. It is a powerful tool designed with many great features that will make your work a lot easier and gives you better results than most online tools.