iTunes is a powerful application that enables us to enjoy high quality music, hot movies and TV shows, and best selling audiobooks and eBooks, etc., which has become a must-have program for most people.
However, it is not perfect to meet everyone's requirement. That is why a lot of third party iTunes software coming out. With these smart tools and add-ons that improve the features of iTunes, we are able to get better use of iTunes and do what iTunes can't do itself.
To help you find the right iTunes tools you are looking for more easily, here I'm collecting the top 10 best iTunes programs you may need for different purposes.
This review will cover both free and paid tools from multiple categories, such as iTunes DRM removal software, iTunes video converter, iTunes burner, iTunes transfer, and so on. But it may not include all the tools since new ones are keeping releasing. Anyway, we'll keep this list updated to make sure the apps you are reading here is the most up-to-date.
View also: Top 4 Best iTunes DRM Removal Software
Top 1. DRmare M4V Converter - Best iTunes DRM Decryptor (Windows & Mac)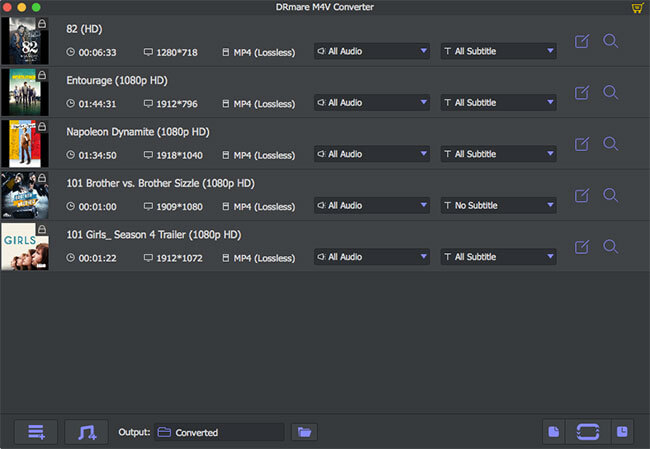 iTunes videos including the movies, TV shows, music videos, iTunes Extras are encoded with the FairPlay DRM protection, making it impossible to play on non-Apple devices. With DRmare M4V Converter, an all-in-one iTunes DRM removal tool, you can easily strip DRM protection from all kinds of iTunes videos, including both rentals and purchases and convert the DRM-ed M4V videos to universal DRM-free video and audio formats, such as MP4, M4V, MOV, AVI, FLV, MKV, MPEG, etc. for any hot devices. It stands out from other iTunes DRM video converting tools for its high efficiency and lossless quality. You may download the free trial version as below to test out how it performs on converting protected iTunes movies to unprotected files and devices.
Top 2. Aurora - Best Alarming Software for iTunes (Mac)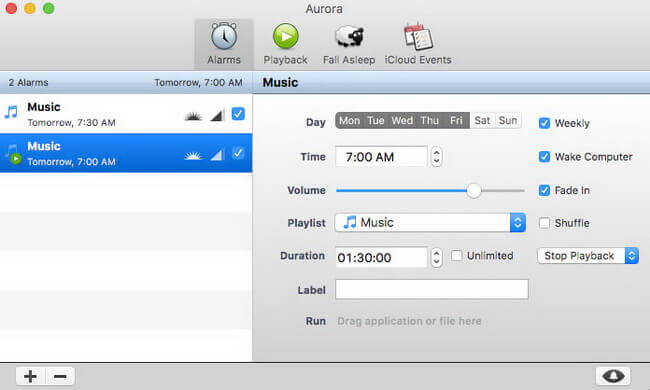 If you are fed up with the dull alarm tone, you may try this cool alarming software which runs on a Mac computer. It supports to turn your Mac computer into a cool alarm clock by using your favorite playlists from the iTunes library as an alarming music. In addition, it has the other features like fade in, shuffle, wake computer, etc. This software won't cost you any money.
Top 3. HandBrake - Best DVD to iTunes Converter (Mac)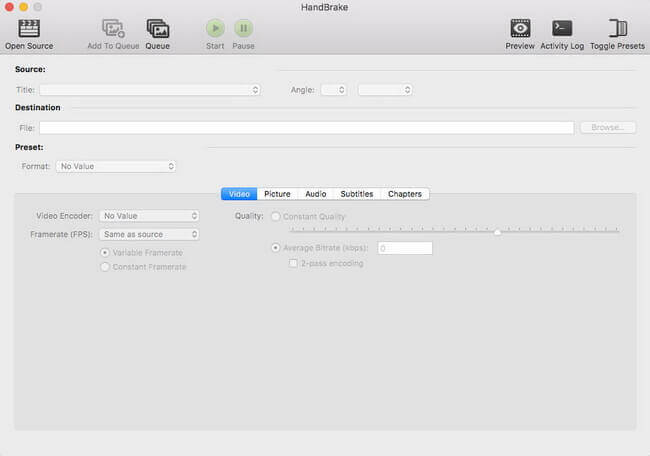 Do you have multiple DVDs which you want to import to your iTunes to enjoy? Usually iTunes doesn't have such feature to importing files from purchased DVDs. With this free DVD to iTunes Converter, you can easily rip DVDs and convert them to an iTunes compatible formats of videos. What's more, it can keep the subtitles, closed caption, cut videos etc. and it is totally free.
Top 4. iTunes Fusion - Best iTunes Transferring Tool (Windows)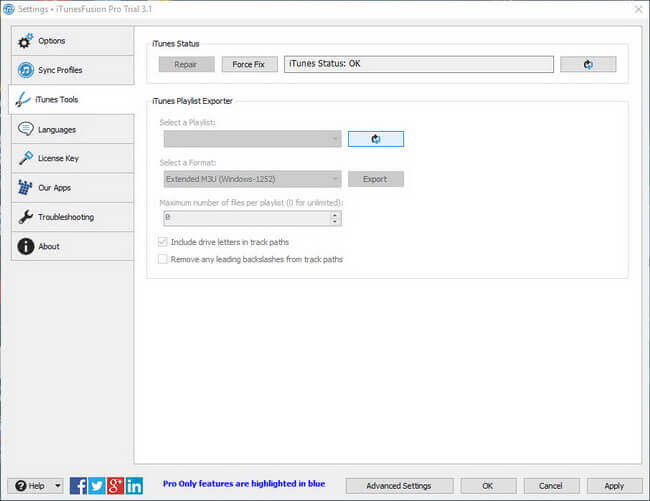 iTunes Fusion, formerly named iTunes Sync, is really awesome for syncing files. Unlike iTunes which only supports to sync files to Apple devices, this tool support to transfer files to almost any phone, tablet and MP3 player and it can automatically detect the files which are already in your devices to skip them. Furthermore, it supports to convert music file to MP3 so that you can play them on your old devices. It offers a 30 days free trial and then costs $9 for personal license or $15 for unlimited license after the end of the trial.
Top 5. iTunes Folder Watch - Best iTunes File Importing Add-On (Windows)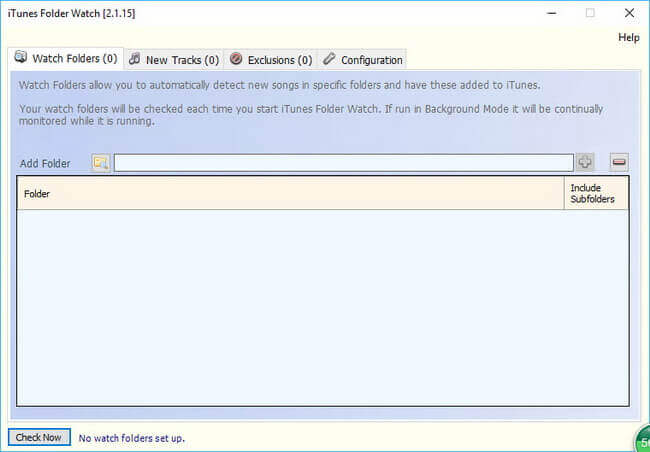 It is annoying to keep adding iTunes files manually whenever you get new media files. iTunes Folder Watch can liberate your from the tedious job. It monitors the folder which you have specified and import files automatically to the iTunes library when new iTunes compatible files are found. This is extremely useful for users who download digital media files from different sources besides iTunes. The basic version is free. If you want more advanced features, you can pay 7.50 Euros to get the advanced version.
Top 6. Senuti - Best iPod to iTunes Music Copy (Mac)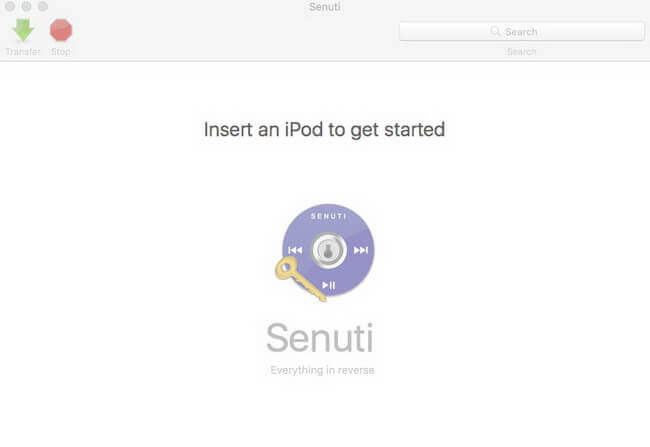 With this intelligent iTunes program, you can simply transfer music from your iPod or your friends' iPod easily with only one click. It excels other software for its smart feature to compare the songs in iTunes library with the ones in iPod device to automatically remind you of the duplicates with a blue dot. Additionally, it supports to transfer playlist, video and preview songs. The price of the paid version is $18.99.
Top 7. Moody - Best iTunes Music Playlist Generator (Windows & Mac)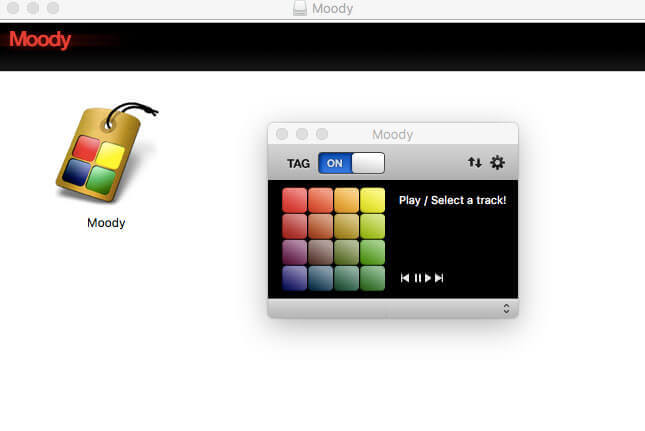 Finding right music which matches your mood is important, it can makes feel relaxed when you are in anxiety and make you happier when you are down etc. With this smart and neat software, which uses different color to represents different mood, you can easily generate a playlist you want by clicking the color on the software screen in different time. This is an easiest and fastest way to tag songs and what makes it better is that it is a freeware.
Top 8. TuneUp - Best iTunes Music Cleaning (Windows)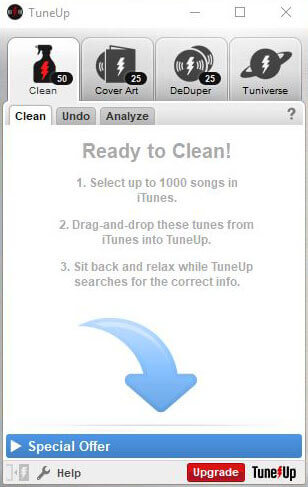 TuneUp supports to search the ID 3 tab info and meta data including artist name, album name, genre, date etc. for messed iTunes music, you just need to drag and drop the music to the TuneUp screen and it will do the job for you. Besides this feature, it can also find the mussing album cover, remove duplicate songs and recommend new music for you. This software costs $39.95/year or $49.95 for lifetime license.
Top 9. TuneSpan - Best iTunes Backup Tool (Mac)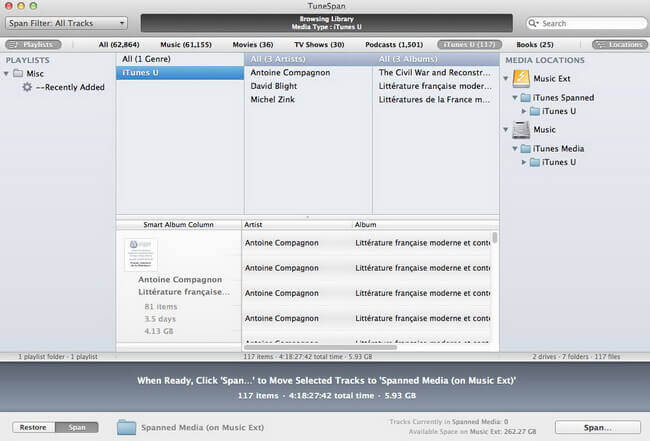 Your iTunes library may take up large space on your hard drive especially if you download many 720P and 1080P videos. So it is necessary to backup your media files to other hard drives. But if you copy the library manually to your other external hard drives, your may get messy folders. This iTunes backup tool can help you relocate your content to different hard drives according to the genres, making everything organized well. It costs $14.99 available from App Store.
Top 10. TunesKit Audiobook Converter- Best iTunes Audiobook Software(Windows & Mac)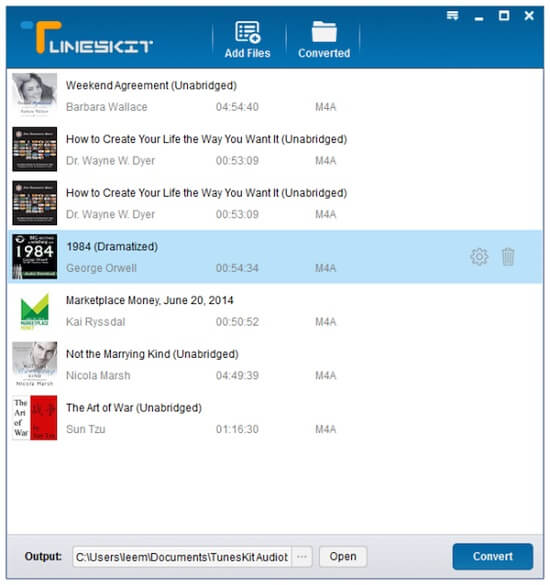 This is a special tool for getting rid of FairPlay DRM from iTunes audiobooks and convert them to other common audio formats such as MP3, AAC, M4A, M4V, WAV, FLAC at a 30X faster speed with 100%original quality preserved. After that, you can upload the converted audiobook files to play online or transfer to any portable devices without any limit. The trial version is free but has a length limitation on the output files.
Sum Up
To sum up, above are top 10 best iTunes tools we found after reviewing couples of different software by comparing the features, performance, usability, price, etc. If you are an iTunes enthusiast, you should really gather these tools to help you get the best out of your iTunes. Besides these apps, there may be a lot of other cool iTunes toolkits we missed. If you have any other great iTunes add-ons to recommend, please leave your comments below.