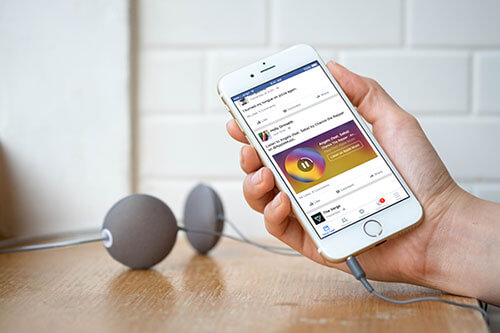 With the rise of mobile devices, smart speakers, headphones, more and more users ditch the old way to enjoy music through physical recording CDs and start to stream songs on the go. Before of this, many digital media file provider rolls up their streaming audio platforms such as Apple Music, Spotify, etc. The world of on-demand music streaming has never been more crowded.
So the question appears, which is the best music streaming site for you? If you are new to the streaming industry, you may have no idea about this.
Here we have spent much time to test all the dominant audio apps in the market and curated the top 10 best streaming music service list by comparing the features, price etc.. Now take a further look at them.
View also: Top 8 Best 4K Video Streaming Websites
No 1. Spotify - Most Popular Streaming Music Service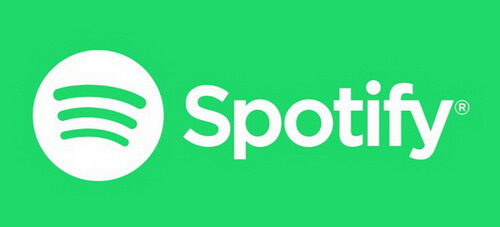 Spotify is music, podcast streaming site launched in 2008. Unlike physical or download sales, Spotify operates under a freemium business model. Basic services are free while premium features are offered via paid subscriptions. The music category has over 30 millions of songs up to 320kbps from Sony, EMI, Universal and other independent labels. The advantage is that it has many curated playlists as well as the perfect "Discover Weekly" feature to help you find your tracks more easily. Typically it is not difficult to find any songs you want. And the Spotify app is available on desktop, iOS, Android and other third party speakers or game consoles such as Chromecast, Fire TV etc. It has grab over 60 millions all over the world in Europe, America, Australia, New Zealand and Asia.
Price
1. Spotify free account. Everyone can sign up a free account to listen to all the Spotify songs with some random advertise music or video pop up.
2. Spotify Premium. It charges $9.99/month for Personal Premium or $14.99 for a Family Premium which allows for up to 6 users. If you are a student, the cost will be reduced to $4.99/month.
No 2. Tidal - High Fidelity Streaming Music for Audiophiles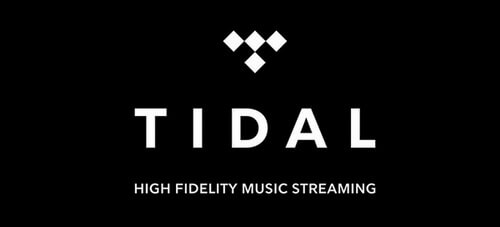 Tidal is the only streaming service which offer high fidelity songs with CD quality launched by Aspiro in 2014. If you cares about the audio quality very much or you are a fan of Jay Z, then Tidal is for you. The bit rate of the music contains 320kbps and 1411kbps resolutions. Tidal has over 48.5 million lossless songs and 175,000 music videos, of which Tidal pay highest percentages of royalties to the music writers and artists. In 2015, hip-pop singer Jay-z acquired Tidal. Unlike Spotify, Tidal doesn't have a free tier service but it offers 30 days free trial.
Price
1. Tidal Premium. By paying the $9.99 fee, you can enjoy standard quality 320/96 Kbps songs on mobile devices.
2. Tidal Hifi. For audiophiles who refuse to compromise regarding to the audio quality, the $20/month Hi-Fi service offers the real lossless songs which is up to 1411Kbps.
View also: Tidal vs Apple Music
No 3. Apple Music - Best Streaming Audio for iTunes Lovers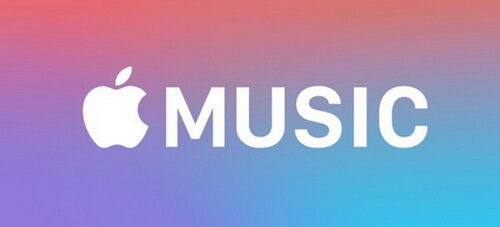 Apple is the pioneer of iPod portable players. It is a surprise that Apple Music doesn't come up until 2015. Fortunately it has been developed so fast. Now it has become the second largest streaming music service with over 28 million subscribers and over 40 millions tracks and the beats 1 radio. Apple Music has a perfect integration with all iOS and Mac OSX devices, you can easily listen to it via iPhone, iPad, iPod Touch and even the latest Apple HomePod speaker with Siri. It has some exclusive music such as the songs from Tylor Swift and so on. The downside is that it doesn't offer free subscription nor does it work or third party devices. Anyway, you can try the free 3 months subscription out for free.
Price
1. It charges $9.99/month for an individual plan and $14.99 for a family plan (up to 6 people), you can download stream any music from the 40 million tracks and beats 1 radio. If you are a student, you just need to pay $4.99/month which is available for up to 4 years.
2. As a subscribed user, you can also pay $99/year to save your money.
View also: How to Strip DRM Protection from Apple Music
No 4. Google Play Music - Streaming Audio Platform for YouTube Users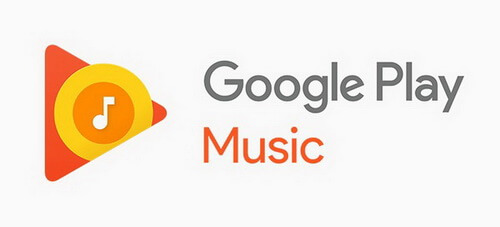 Google Play Music was announced in 2011. It offers useful features for you to stream audio with advertisements and upload your own favourite music up to 5000 audio files for free. It has over 30 millions files in the library and the smart file recommendation feature. When you sign up for the first time, it will ask to to select some music genres you like so that Google can recommend you the playlists, channels based on your taste. If you like to subscribe to the service, you can also get access to the YouTube Red service which offers exclusive music videos. The download is that Google Play Music doesn't let you record audio.
Price
1. Standard account. It is totally free, you can stream all the tracks from the library as well as upload your own music for streaming.
2. Unlimited plan. If you'd like to download music for offline listening or skip unlimited tracks during listen, you can subscribe to the personal paid plan $9.99/month or family plan $14.99/month.
View also: How to Upload Apple Music to Google Play
No 5. Pandora - Best Radio Service Online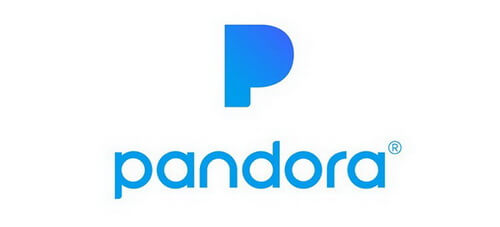 It is also known as Pandora Internet Radio, a music and streaming and automated song recommendation radio service. It is well-known for is on-demand streaming tier that features 40 millions songs. What is even better is the 'Music Genome Project' which is supposed to "capture the essence of music on every level". Similar to Google Play Music, it has a similar audio discovery and recommendation feature with the thumbs-up/thumbs-down algorithm. Users can start to pick a favorite artist or track to play, then the magic algorithm can show you all the best curated songs automatically.
Price
1. Free plan. You can listen to ad-based radio for free.
2. Pandora Plus. This subscription charges $4.99/month or $54.89/year. It allows you to listen to ad-free radio with higher quality audio.
3. Pandora Premium. It costs $9.99/month or $109.89/year to grab all the benefits of Pandora Plus in addition to on-demand streaming and more offline listening options.
No 6. Deezer - Best Audio Service with Biggest Library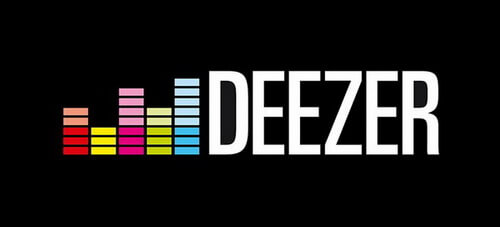 Deezer is another music streaming website similar to Spotify. Founded in 2007, tt has over 53 million licensed tracks from Sony, Universal Music Group etc., 30 thousand channels and 14 million active users monthly. Users can listen to music from Web, Android, BlackBerry, Windows and Sonos devices. In 2012, Deezer integrated with Last.fm, allowing users to send songs from Deezer to their Last.fm account. However, it lacks a lot of useful features compared to Spotify such as the home page and apps feels somewhat lifeless. Finding the songs you like requires you have more patience.
Price
1. Discover. This is free. However, with this free subscription, you can only discover the MP3 music files with 128Kbps, but not stream them.
2. Premium subscription It costs $9.99/month for streaming ad-free music. You can listen to MP3 music offline with up to 320Kbps.
View also: Transfer Spotify Music to Deezer
No 7. Amazon Music - Best Streaming Service for Echo Users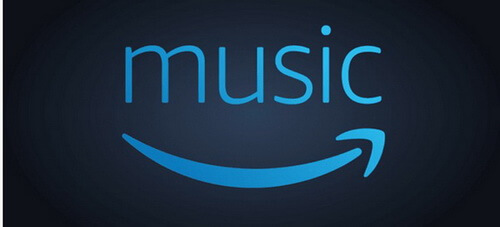 Amazon provides two kinds of streaming services, Prime Music and Amazon Music Unlimited. The former comes with the Prime members for free. It contains 2 million most listened songs from 180,000 artists and over 20,000 labels. The latter have tens of millions more songs. If you have an Amazon smart speakers such as Echo Dot/Tab/Show, etc. you can summon songs by using Alexa intelligently. In addition, you can also upload your own home music etc. to the Amazon Cloud library for playback anywhere. Both are ad-free, on-demand services.
Price
Prime Music. It is free for Prime members and costs $10.99 per month or $99 per year for non-Prime users.
Unlimited Music. $7.99/month for Prime users and $9.99/month for non-Prime members. Also, a three-month trial of Music Unlimited 99 cents is also available.
View also: How to Play iTunes Audiobooks on Amazon Echo
No 8. Napster - Streaming App with Best Interface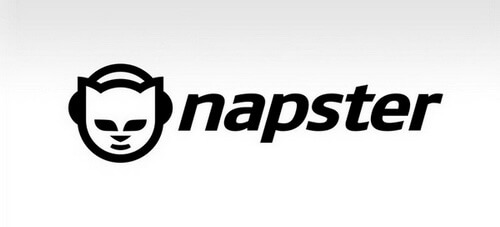 Napster, Known as Rhapsody is another music subscription service based on Seattle. It offers the the service through web-based browsers or the mobile app which are pretty easy to use. We can't deny that the interface of Napster is superior to other music apps in the market. Napster has more than 15 millions of songs and the social feature to connect your Napster account to Facebook. Regarding to the sound quality, casual users won't have any problem about it. But honestly it is not as good as Spotify's. The Maximum bit rate is 192Kbps.
Price
1. UnRadio. This plan lets you stream and skip high quality ad-free audio on mobile and computer. If you are the first time user, you have a 14-day free trial.
2. Premier. Individual plan $9.99/month and family plan $14.99/month for up to 5 accounts.
No 9. Groove Music - Best Music for Windows Users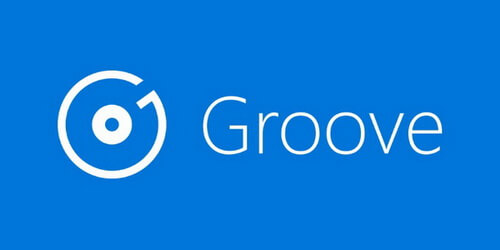 Microsoft Groove Music, previously known as Zune/Xbox Music, is one best music streaming service for Windows users. Groove has the most streamlined interface. In the content area, it highlights the top songs, top albums and a handful for featured projects. To buy songs, you can click the store icon to go to the purchase page directly. If you like to create your own playlist, you just need to drag and drop the a song or album onto the new playlist listing. It contains over 40 million tracks with good sound quality. What's more, you can upload your own music to the Microsoft OneDrive for streaming too. The shortcoming is that you can't browse music by genre and it lacks the lyrics.
Price
1. Pass subscription. The $9.99 per month service enables you to stream music to any device with Groove installed. Of course, 30 days free trial is available.
2. 12-month plan. You can pay $99.90 to save $19.98 to save money if you are going to listen to Groove music for a long period.
No 10. Soundcloud - Best Service for Indie Music Discovery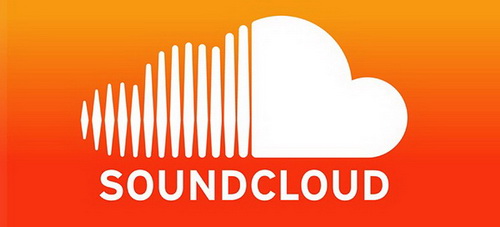 SoundCloud is an online music streaming provider based in Germany. With more than 100 million users-created tracks, SoundCloud has one of the most diverse Indie libraries online. You can upload, record, promote and share original songs. However, instead of curating all the songs by playlists, albums, SoundCloud manage most songs directly. If you'd like to dig and create your own playlists, SoundCloud will work just fine for you.
Price
1. It charges $5 per month for ad-free to any user-add tracks.
2. If you are willing to pay $10 subscription, you will get extra access to 30 million major label tracks.
How to Pick Up a Best Streaming App
So you have found the top 10 best music streaming services, which do you think is the best one? Generally, all these music sites are great based on the features, design, user experience. We can't simply say which one is best because this is related to everyone's preferences, devices, ecosystem, budgets and so on.
For example, if you are a big fan of iPhone/iPad/iPod Touch, you should choose Apple Music. If you are crazy about Hifi music, then you can choose Tidal. If you are just a casual song listener, the Spotify free subscription will be a great choice.
What do you think? Do you find other better audio streaming services or apps which we didn't list here? Just type your comments below to let's know.