How to Play Spotify on Peloton
"Can you play Spotify on Peloton? I have bought a Peloton bike for exercising indoor. I noticed there is a "Music" option on my profile page. Is it used for connecting Spotify account to Peloton? I tap it but nothing happens. I want to listen to Spotify on Peloton bike. Because I have many favorite workout playlists on Spotify. Thanks for any suggestions."
The "Music" on the Peloton profile page is a new feature also called "Track Love". Users can save the music they hear in the class and check the full playlist in the "Music" section. During the class, the track titles will show on the screen.
And there is a heart icon beside the titles. Users need to click on it and save the song to their music playlist. Users can also check this Peloton playlist in their Spotify library.
But the connection between Spotify and Peloton is one-way. It means that you can collect Peloton music to Spotify but can't play your own music on Peloton from Spotify. Sound weird, right?
Luckily, it is still possible to use Spotify on Peloton by using a little trick. In the following parts, I would like to share with you how to play Spotify on Peloton with ease.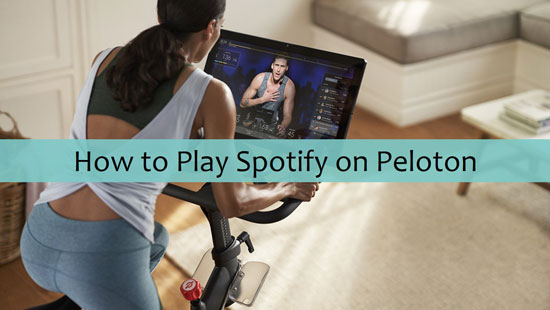 Part 1. How to Play Spotify on Peloton: What You Need
This trick requires extra help from a tiny tool calling DRmare Music Converter for Spotify. Specially designed for Spotify users, this smart tool is proficient in making music playback easier.
It can download and convert Spotify audios to MP3, AAC, WAV, FLAC, M4A, and such most-used formats. It runs at a 5X faster conversion speed while keeping 100% original quality. Without Spotify Premium, you can also get downloaded Spotify songs for local playback.
With it, you can transfer these local Spotify tracks to any devices and players regardless of the Spotify authorization. Of course, you can also transfer and play Spotify playlist on Peloton without limits.
DRmare Spotify Music Converter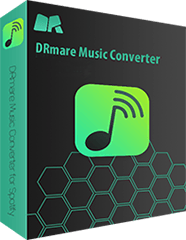 Download MP3 from Spotify songs, albums, playlists for Peloton Bike
Batch loading Spotify songs and converting at up to 5X speed
Convert Spotify music to Peloton compatible audio files, like MP3
Play Spotify music on Peloton Bike, NordicTrack, MYXfitness, etc.
How to Convert Spotify Music for Peloton
By the utilize of DRmare Spotify Music Converter, you are able to get Spotify to play on Peloton. Then, it's easy to access Spotify music on Peloton without any hassle.
Step 1

Drag and import Spotify music to DRmare

After you set up DRmare Spotify Music Converter on your computer, please double-click to open it. The Spotify desktop app will automatically open with it. Please log in to your DRmare account to unlock the full functions. Otherwise, you only have a 1-min free conversion for each track.
Now turn to the Spotify app and select what you would like to hear when cycling on Peloton. After that, please drag and drop the songs from Spotify to DRmare's interface. If you need to import a playlist, please copy and paste the link to the search bar on DRmare. Don't forget to hit '+' to load them into DRmare.
Step 2

Change the settings of Spotify music for Peloton

After importing all needed Spotify tracks, you have a choice to reset the output audio settings. You can customize the output format, bitrate, sample rate, channel, and so on. On DRmare's main page, open the menu icon. Then choose the 'Preference' > 'Convert' button to open the setting window. You are free to personalize the output parameters based on the requirements of Peloton Bike..
Step 3

Download and convert Spotify music for Peloton

Simply click the 'Convert' button to start to download Spotify playlist to MP3 for Peloton Bike. The DRmare program will automatically run and end the conversion. After the task is over, please follow the on-screen tips to find the specified folder named 'Converted'. All converted Spotify audios are in there. Please double-check the list to see if any song has been missed. All songs are playable on Peloton.
Video Demo

Download Spotify music to Peloton Supported Format
Part 2. How to Listen to Spotify on Peloton Bike via YouTube Music
Google Play Music has discontinued but YouTube Music takes the place of it well. It also allows you to upload your own music for music collection and playback on more devices. Thus, you can listen to Spotify on Peloton bike by YouTube Music.
The following tutorial focus on how to upload Spotify music to YouTube Music so that you can listen to your own music on Peloton.
Upload Spotify to Peloton by YouTube Music
Step 1. On the computer, go to the YouTube Music website and log into your account.
Step 2. You can directly drag converted Spotify music to its surface or you can click the 'Upload Muisc' under the profile to add Spotify songs.
Step 3. On the Peloton, go to the WebView Browser and navigate to the YouTube Music website. Now you can listen to Spotify music on Peloton from YouTube Music.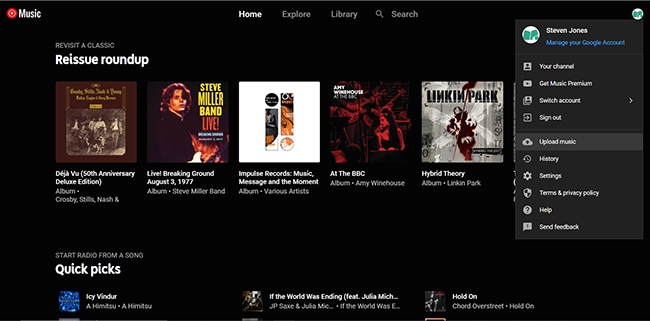 Part 3. How to Use Spotify on Peloton Bike via Google Drive
Google Drive is also another service, which can be the bridge to connect Spotify and Peloton. It's a file storage service, which provides 15 GB of free storage for users to upload their own music. And then, users can use it to sync and play music on different devices offline. Here, we can upload Spotify playlists to Google Drive and then use Spotify with Peloton.
Import Spotify Music to Peloton by Google Drive
Step 1. On the computer, open Google Drive and log into your Google account.
Step 2. Find the 'Create' icon and choose the 'Folder'. Now create a dedicated folder to keep your Spotify songs'.
Step 3. Click the 'Upload' option > 'Files'. Locate the 'Converted' folder and start to import Spotify songs.
Step 4. On the Peloton, open the WebView Browser and visit Google Drive. Now, you can play Spotify through Peloton from Google Drive.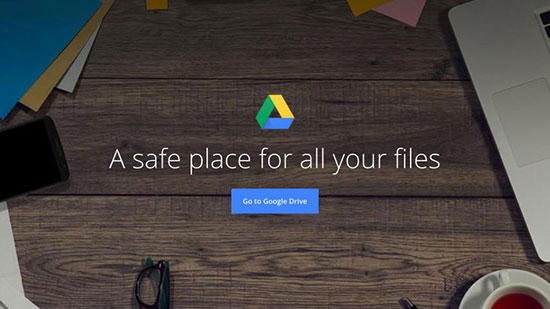 Bonus: How to Connect Peloton Music to Your Spotify Account
It is not difficult to draw from the discussion we started that Peloton Music can be connected to your Spotify account. Peloton has the ability to create a playlist according to your 'Like' action during the Peloton workout. But how can you view Peloton playlists on your Spotify account? Here is the guide for you.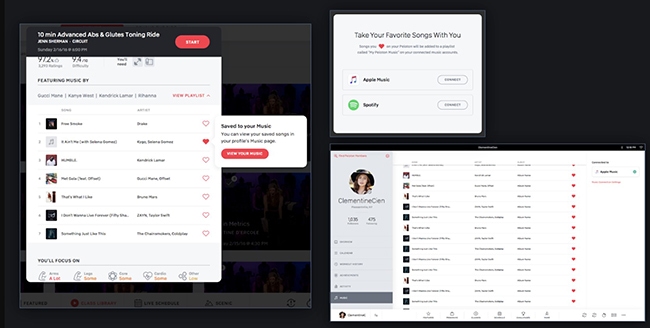 Step 1. On your Peloton Bike, please navigate to your profile section. You will see the 'Music' option. Please open it and you will see all songs you want to save during your workouts.
Step 2. In the 'Music' tab, there is a 'Connect' option, which enables your to link to a streaming music service. Please hit on it, and you can link Peloton music to your Spotify account.
Step 3. It requires you to authorize the proceed by logging in to your Spotify account. In your Spotify app, please navigate to 'Your Library' to check your all playlists.
Step 4. You can find all Peloton songs namely 'My Peloton Music' playlist. And you can start to play Peloton Music on your Spotify player.