Finally, the official Android 8.0, also known as Oreo, was unveiled by Google on August 21 during the solar eclipse in New York. This new update will deliver the next major version of Android to firstly supported Pixel and Nexus devices. For others, like HTC, Samsung, LG, Sony and Motorola will wait from a couple of months to more than half a year to get the new Android O. Here we'll begin to review the Android 8.0 Oreo by introducing some new changes and features Android Oreo will bring to your phone that you should know.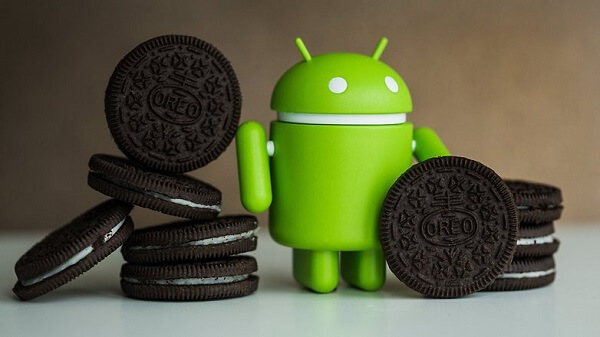 Picture-in-Picture Mode
With Android Oreo, Google is now moving PiP display support from Android TV to Android phones for video apps, allowing users to continue watching footage in a small window while navigating elsewhere. We can shrink the view of an app into a small secondary window that can be positioned by the user at run time. This also brings a new way to handle screen overlays and methods for a device to launch an app or activity on a remote display. Thanks to this new feature, it will be handy for continuing to watch, say, a YouTube clip or Netflix TV episode while reading email, summoning an Uber car, or navigating around the OS.
Notification Channels
With a new featured called notification channels introduced by Android 8.0 Oreo, we can classify notifications together by their type, which could be a new way for us to control the rich notifications that Android apps bring. For instance, in this way, we can block some less-useful notifications and ensure only the essential ones pull in our daily routine.
Improved Battery Life
Oreo also promises to bring a better battery life to your Android phone by preventing apps from wasting your charge. Specifically speaking, it will limit what apps can do when they're idling in the background of your phone, which means cutting off broadcasts, background services, and location updates.
Adaptive Icons and Badges
Developers will be able to create so-called "adaptive icons" that offer multiple shape options that automatically shift based on your home screen theme on Android Oreo. Adaptive icons will be supported in the launcher, shortcuts, device Settings, sharing dialogs, and the app overview screen.
More Tips: How to Sync iTunes Video to Android
You should know that even if upgrading to Android Oreo, your device will not support playing iTunes videos as they are protected by Apple's DRM. If you are looking forward to an ultimate solution to watch iTunes movies on Android devices, DRmare M4V Converter will help you to remove DRM from any iTunes video, including movies, TV shows and music videos. For more details, you can visit: How to Transfer iTunes Videos to Android Oreo Devices.