Apple HomePod was released on January, 2018 which is years later than the already popular Amazon Echo and Google Home speakers. Yet the built-in Siri is not as powerful as the Alexa and Google Assistant in terms of smart home controls.
But what makes Apple HomePod outstanding from its rivals is its compelling sound quality. Equipped with seven tweeters in its base, one woofer towards the top, six microphones for voice control and the A8 chip, you will have a fantastic audio enjoying experience surely. This is even better if you are a long time iOS device fan and Apple Music subscriber.
However, you may not know the tricks to get the most out of HomePod if you are new to it. Here we will get you covered with all the tutorials you need to listen to Apple Music on HomePod.
View also: Tips to Listen to Apple Music on Amazon Echo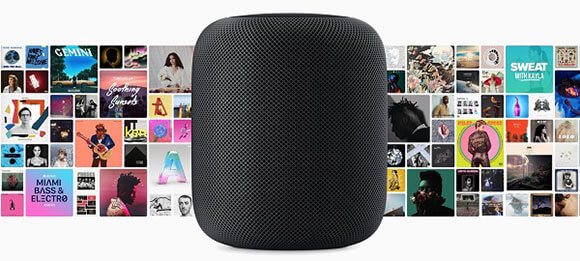 Part 1. Apple HomePod Hand On
At first glance, HomePod looks like a rounded Mac Pro. It is designed with minimalist and beautiful formula. To get started to set up and customize the HomePod, you have to get an iPhone, iPad or iPod touch with iOS 11.2.5 or later as well as the Bluetooth turun on. Also, please make sure the Home and Apple Music app is installed on the Phone. Note: Other Android or Windows mobile devices won't work.
1. Power on HomePod, you will hear a chime and see a pulsing white light on the top.
2. Swipe up to unlock your iPhone and and then hold it near to your HomePod. You will see the "Set Up" menu, please simply tap on it.
3. It will prompt you to do a few settings such as which room your HomePod is in, terms and conditions, etc. To read your messages, set a reminder etc., click "Enable Personal Requests". To access the iCloud service such as Apple Music, please tap "Transfer Settings". You can required to input the Apple ID and password to identify your account during the process.
4. It takes a a few seconds to finish setup. When it is done, Siri will greet you and show you what things you can ask it to do for you.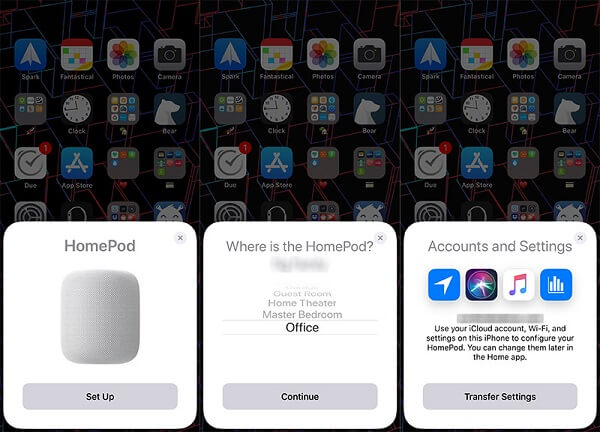 Part 2. How to Ask Siri to Play Music for You
HomePod can do multiple tasks from playing music to making personal request to controlling your home and so on. Generally, you can complete the operation through the HomePod touch screen, Home app or Control Center. You can tap the touch screen once to play or pause the song you are listening, twice to play the next one, triple to go back the the previous one and use the "+" or "-" button to adjust the volume.
But the best way is to use the commands with the prefix "Hey Siri". You don't have to have the iOS device present. HomePod will be smart enough to understand that. Following are the top commands to play Apple Music. Please make sure you have already subscribed to Apple Music and created your playlists on iTunes, etc.
Genre or Mood Music, Playlists
"Hey Siri, play my [name] playlist."
"Hey Siri, play some chill music."
"Hey Siri, play the top songs from 1998."
"Hey Siri, play the best music for party."
"Hey Siri, Add this to my library."
Controls and Other Commands
"Hey Siri, raise the volume.."
"Hey Siri, skip this song."
"Hey Siri, turn on repeat."
"Hey Siri, Ilike/dislike this."
"Hey siri, who sings this?"
Part 3. Remove DRM and AirPlay Apple Music from Your iPhone to HomePod
With Apple Music subscription, you have access to 45 millions of songs. But what if you haven't subscribed to it? Can you still enjoy music? The answer is positive. You can AirPlay the downloaded songs from iPhone to HomePod.
Tips to Listen to Apple Music without Subscription
Apple offers up to 3 months free trial. Just login your Apple Music app and then input the credit card info to start the free trial. One thing worth to mention is that don't forget to cancel the membership so that it won't charge you annually. Also, to keep the privilege to listen to Apple Music forever, you can use a DRM removal tool such as DRmare M4P Converter to strip DRM protection. For more details, you can visit: How to Unlock DRM from Apple Music to Keep Forever.
DRmare DRM Apple Music Converter for Windows/Mac is an all-in-one tool for converting both DRM and non-DRM files. The media genres include Apple Music, iTunes songs/podcasts, Audible audiobooks and so on. After removing DRM and convert all music files to new formats, you can transfer them to any MP3 players, smart speakers, mobile devices for playback.
View also: How to Play iTunes Audiobooks on Echo
DRmare M4P Songs Converter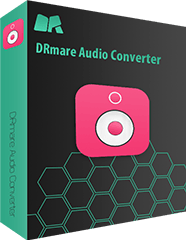 Remove DRM restriction to get full use of Apple Music, Audible audiobooks freely
Change the format of Apple Music M4P to AAC, MP3, M4A, FLAC, WAV
Convert all kinds of audio from iTunes library and computer folder at up to 30X speed
Lifetime free customer support and update, satisfaction guaranteed
Steps to AirPlay Any Music from iOS Device
It supports the downloaded music from Apple as well as Spotify, Amazon Music, Google Play Music from iOS device to HomePod.
1. Start to open an audio player and then play any music you like on your iPhone/iPad/iPod Touch.
2. Swipe up to access the Control Center.
3. Press and hold the audio card icon and then press the icon which looks like a triangle with loops.
4. It should prompt you the option to select the destination HomePod device and start streaming the music.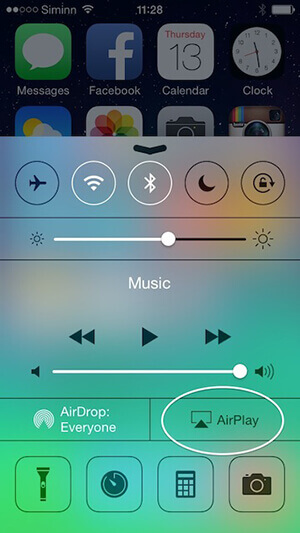 Part 4. More Tips: The Built-in Streaming Music Supported by Apple HomePod
HomePod is best for playing music but it doesn't support most third party audio files. If you are not an Apple fan, HomePod may be not the best option. As the only totally free audio streaming service the speaker fully supports is the Beats 1. For the iTunes die-hand friend which have been in the Apple ecosystem, HomePod will work perfectly with more resources files. Following is a list of the supported music categories.
Apple Music: It provides up to 45 millions of songs to stream. Individual plan $9.99/month, Family license charges $14.99/month, student subscription $4.99/month.
iTunes Podcasts: All the iTunes M4A songs, albums, playlists, Podcasts bought or downloaded for free will be available on HomePod.
iCloud Music Library: If you have any favourite CDs, you can import them to iTunes and then sync with your Cloud through the iTunes match, it charges $24.99/year.