There is no greater way to soothe your evening by listening to some cool music. More so if the playlist is included by default on your iOS gadget then it is all fun. Apple Music is automatically found especially on the latest versions of iPhone operating system. However, competition is allowed and you can't miss some apple music alternative apps. There are numerous reasons why you may opt to go for something similar. There are a plethora of services that can be good at streaming just like your favorite Apple music.
View also: Top 5 Wonderful Apple Music Converters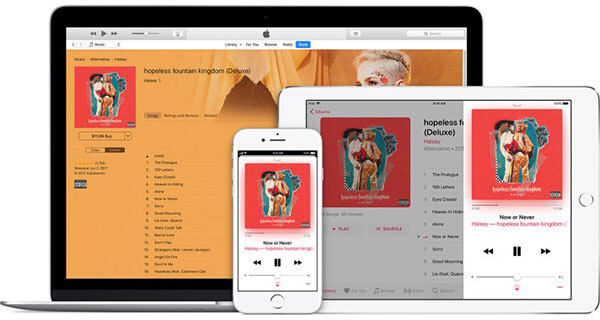 Top 1. Amazon Music
The good thing with Amazon, in general, is that it knows where to hit at the right time. From the renowned kindle to now Amazon best music streaming service calls for a pat on the back. Amazon features numerous types of songs, making it easy to hit the exact one that suits you. Besides, it releases songs on a weekly basis ensuring that it keeps at par with the technological trendy move.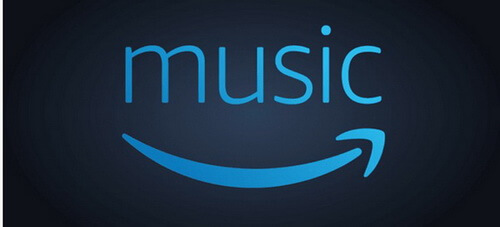 Pros:
1. It releases new songs weekly.
2. You find all the tracks that you need.
3. You can download songs and playlists to play while offline.
Cons:
1. It is a bit costly.
View also: Amazon Music Unlimited vs Spotify
Top 2. Tidal
What makes this apple music alternative worth trying is its high fidelity sound quality. Besides, it gives you unlimited access to millions of tracks. Tidal also gives you the opportunity to download and play your favorite music offline.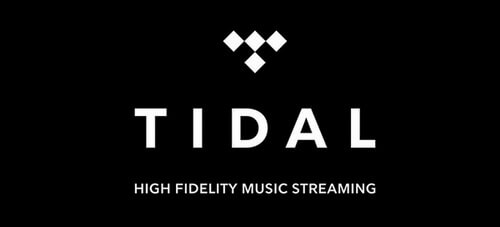 Pros:
1. Contain more than 40 million tracks.
2. It has the best sound quality.
3. You have the possibility of downloading and playing your music offline.
Cons:
1. The interface is a bit complicated.
View also: Tidal vs Apple Music
Top 3. Pandora
Pandora understands where you are going to, even before you kick off. It is an apple music app alternative service that will pick up songs for you to play on the station. However, it does this based on the artist or genre that you have created. The ads may be annoying but you can evade them by paying for the premium version.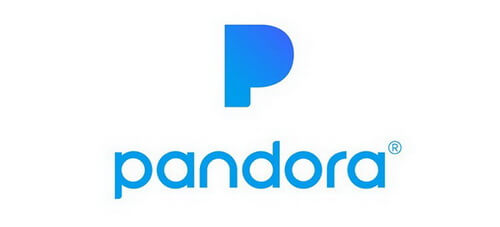 Pros:
1. It had the capacity to pick songs for you based on the genre you have chosen.
2. You can evade adverts by paying for the premium version.

Cons:
1. The ads could be so annoying especially if you are using the free version.
View also: Top 5 Best Streaming Audio Recorders
Top 4. Rdio
This is another best music app for iPhone that provides you with your own customized radio station. You also have the liberty to pick a song of your choice so as to create a new FM. It is also powerful and lets you download a whole album that you can listen to when offline.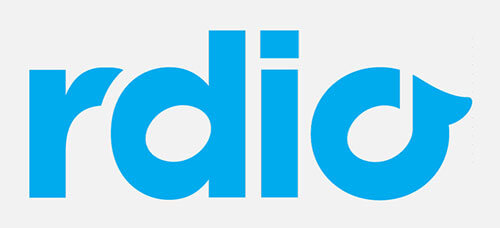 Pros:
1. You get a free internet radio station.
2. You can download songs and play later when offline.
3. This service provides you with a personal station.
Cons:
1. It is not compatible with some operating systems.
View also: Top 5 Free Audio Recording Software
Top 5. Slacker Radio
This service works best, especially that it allows you to customize your own music. It has got curated musical programs that let you pick and listen to what suits you. Besides, slacker radio features other powerful and interactive stations, bring in a unique sense of entertainment.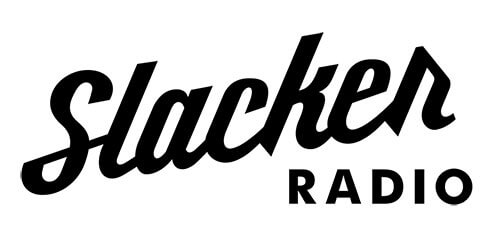 Pros:
1. This service lets you choose music according to your taste.
2. You can customize your own music.
3. It brings weekly releases.
Cons:
1. The free version has lots of adverts interruption.
Top 6. Napster
Napster music is actually an entertainer that lets you download music and listen to it while offline. Napster has more in store, with over 30 million songs to pick from. This service will keep you glued, with just the right music whenever you need some soothing.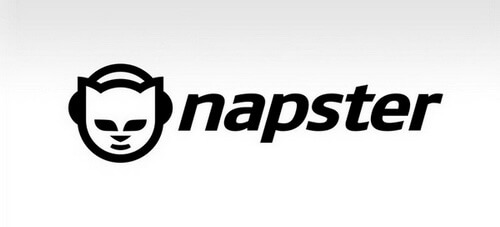 Pros:
1. It contains over 30 million songs.
2. It is available for free.
Cons:
1. It lacks detailed features.
Top 7. Google Play Music
Google Play music is probably the most common service that is well understood by everyone. Get on-demand streaming music and internet radio with this service. It also gives you the liberty to integrate any local tracks that you wish to include in your list. This service can actually pair with other Google products like YouTube for a better performance.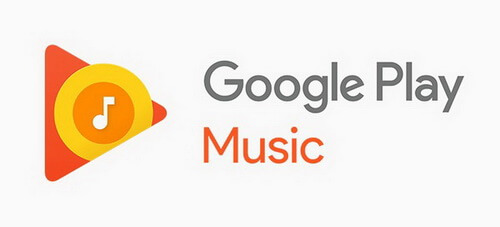 Pros:
1. Can let you access up to 30 million songs.
2. You can pair it with YouTube to access a wide variety of music videos.
3. It also gives you a trial period of 60 days.
Cons:
1. It may not support some operating systems like BlackBerry.
View also: How to Move Apple Music to Google Play
Top 8. Ecoute
This alternative to Apple music is able to filter your iTunes library within a few minutes. It has got a user-friendly interface that makes navigation pretty simple. Besides, this service supports play counts and can comfortably synchronize the previously played dates automatically. It is quite unique in that it does support 3D touch options right from your iOS screen.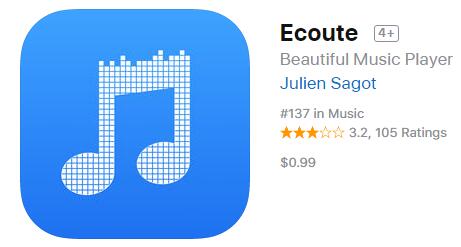 Pros:
1. It enables you to synchronize the last played dates automatically.
2. It has a user-friendly interface.
3. It supports 3D screen touch options.
Cons:
1. There is no free version for this service.
Top 9. SoundCloud
This service will ensure that you keep track of all your friend and favorite artists. It lets you follow whoever you want to follow as you discover more news and podcasts. It is also easy to use and you can search your favorite music by the artist or track name. Besides, it lets you skip, pause and playback at your pleasure.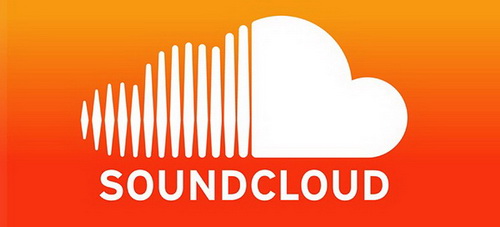 Pros:
1. It has got a free version.
2. You can pause, skip and play as per your wish.
3. The interface is simple.
Cons:
It does not offer a variety of tracks.
Top 10. Spotify
This is another well-known service that is ad-free especially if you pay for it. It contains Internet radio option to keep you more engaged. Furthermore, it gives you the ability to download songs and do offline playback at any time.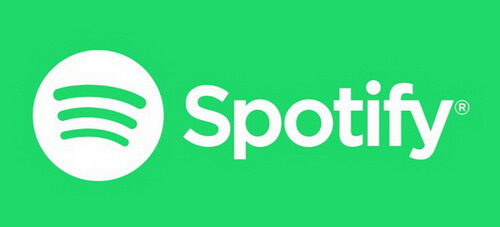 Pros:
1. It gives over 30 million songs.
2. You also get up to three-months trial upon purchase of monthly subscription.
3. It has got Internet radio options.
Cons:
1. The free version has occasional ads that keep on interrupting.
View also: Apple Music vs Spotify
Summary
Every service comes with its unique purpose. It becomes easy to identify which particular better alternative to apple music serves your purpose. From getting internet radio options to doing an offline playback, you definitely will get a service that is within reach. This may also be the time to take heed and explore the free versions so as to understand the service better.
If you are tired of Apple Music, you can pick up one from the list above. Else if after reviewing all the apps, you still stick to Apple Music, I'd suggest you use the DRmare iTunes Audio Converter for Windows to help you remove DRM and download the songs offline. After that, you can listen to Apple Music anywhere even without the premium subscription.