How to Download and Rip Tidal Music Losslessly for Free
"As an audiophile, I used to enjoy music by buying CDs from local music stores until I come across the Tidal streaming music platform. It offers up to 1411Kbps bit rate songs just like CDs. For the most part of Tidal, I am totally satisfied. But It could still be better to rip music from Tidal for free for offline listening. It attributes to no access to the Internet when I am on my commute between home and office." - Asked by Julia Allen.
When it comes to streaming music platforms, users tend to know more about Spotify which offers wider categories of songs. But Tidal has its exclusive appeal that attracts high-end audiophile users and artists. Now let me offer the best ways to rip Tidal music for free and show you more details about Tidal.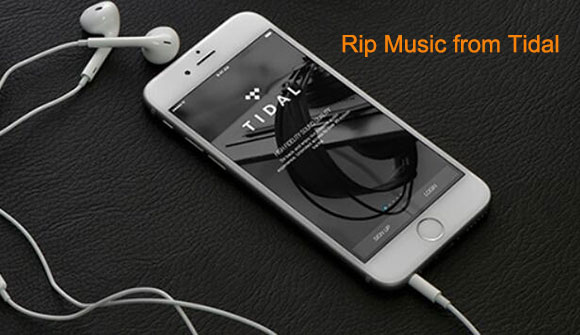 Part 1. How to Get Tidal Music Free on Android / iPhone
Tidal doesn't have a free tier service like Spotify, but that doesn't mean you can't get Tidal free. Actually, any users can get a 30-day free trial by signing up for an account and input the payment info. Sometimes during promotion, you can even get up to 6 months Tidal subscriptions.
So you can go ahead to sign up for a free trial. You will be able to download Tidal music on any of your devices such as desktops, mobile phones, and others that are compatible with Tidal. Following I will show you how to download songs from Tidal to Android/iPhone.
Step 1. Open Tidal from your Android/iPhone. If you haven't installed Tidal yet, you can try to download it from the Google Play Store or Apple App store.
Step 2. Download your favorite Tidal album or playlist. To do so, you need to toggle the "Download" button beside the album or playlist you want to listen offline.
Step 3. Authorize your device for offline use. Go to the "My Collection" panel and click the "Gear" icon. On the popup menus, you can click "Authorize" to authorize your current device for playing downloaded songs.
Step 4. Switch to offline mode. To prevent your phone from using cellular data when playing Tidal songs, please enable the 'Offline' option. You can try again to click the "Gear" icon on the "My Collection" screen to do it.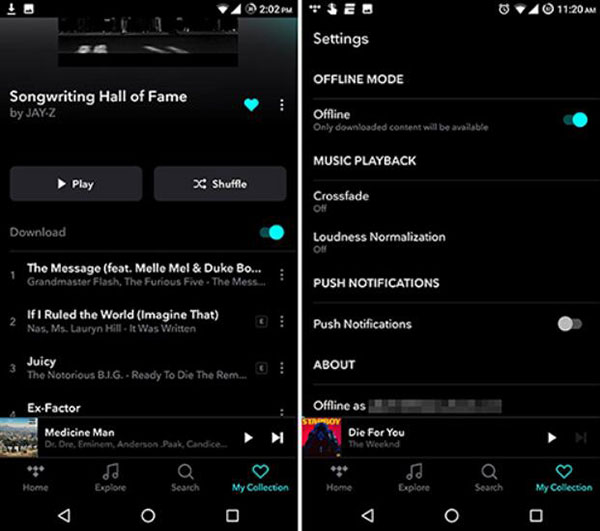 Part 2. Rip and Download Music from Tidal with Tidal Downloader
With the Tidal 30 days free, you can get the offline download feature. It enables you to download Tidal offline to enjoy. But the songs won't be valid anymore when your free trial expired.
Besides, the MQA (Master Quality Authenticated) audio is only available on the desktop. This means no matter if you have paid for the Tidal HiFi or not, you can't stream 1411Kbps songs on mobile phones. 320Kbps only is available for streaming on phones.
So is there another way to rip the 1411 Kbps Hifi FLAC songs offline? And then you can listen to Tidal songs forever on the desktop after unsubscribing Tidal Hifi. What's better, it's able to transfer them to mobile phones for playback offline.
Here is an easy yet professional workaround to download music from Tidal in high-quality preserved. With the development of the DRmare Tidal Music Downloader, Tidal music lovers are able to download songs from Tidal onto computer at 5X faster speed. It's the easiest way to rip music from the Tidal app.
It's easy to get offline Tidal playlists. What you should do is to copy and paste Tidal music and playlists from the Tidal app to the search box of DRmare's. And then click the 'Convert' button to download and rip FLAC, MP3 from Tidal.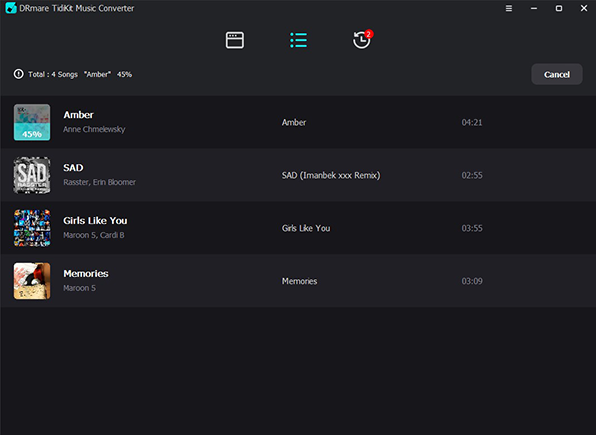 Part 3. How to Rip Music from Tidal to Keep Forever with Tidal Ripper
Apart from the above way to download Tidal songs, you can also adopt the traditional ripping way. But can we directly use a free audio recorder online? In general, free recording software does work well to record songs but it can't guarantee the audio quality. When it can record the same 1411Kbps file, the quality of the recorded music is completely different except the size is the same.
DRmare Audio Capture for Mac/Audio Capture for Windows is the only Tidal ripper that can 100% keep the music data by using the most advanced capturing technology. It can capture songs from its own standalone soundcard instead of the computer system soundcard, similar to make a 1:1 copy from the source to the destination.
DRmare Tidal Ripper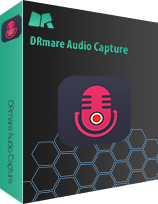 Supports many streaming music services Tidal, Spotify, SoundCloud, Deezer
Track level recording method, making it possible to record multiple tracks at once
Trim/cut recorded songs, customize the ID3 tags to meet your requirements better
Support six music formats, including FLAC, AAC, WAV, MP3, M4A, M4B
Are you interested in ripping lossless Tidal songs for burning CDs, playing on portable players? If so, you can try it out completely free either on your Windows computer or Mac computer.
Step 1

Run DRmare Audio Recorder

You can double click the "Download" button and follow the prompts to install it on your computer. Then you can launch it. By default, it supports a few apps like Chrome, iTunes, Spotify. For Tidal, you can play and record it via the Chrome browser. However, the web player doesn't support 1411 HiFi songs. So please install the Tidal desktop app and then add it to the DRmare software by clicking the icon "+".
Step 2

Choose output format FLAC

To keep the lossless 1411Kpbs quality, we'd suggest you select a lossless format such as FLAC or WAV. The difference between FLAC and WAV is that WAV is not compressed which will have a much larger size. Here I will choose FLAC.
Step 3

Play and record Tidal songs

Play the HiFi 1411 Kbps songs on your computer desktop with the Tidal app, they will be recorded simultaneously. And you don't need to worry about other noise playing on your computer. Because Tidal music ripper uses a track level recording method. It will isolate other processes running on the computer.
Step 4

Edit Tidal song

Generally, you can skip this option if you don't need to do any editing. But if you do want, please click the editing icon beside the recorded songs. The Tidal recorder will pop up the editing window, from where you can trim the songs, complete the tag info.
Step 5

Locate the Tidal songs on computer

Finally you can click the "Save" button to save all the FLAC lossless tracks. To find them from your computer, you can click icon which looks like a magnifier beside the songs. Now you can move the Tidal songs to any devices or use them for any purposes.
Video Demo

How to Rip Music from Tidal
Part 4. What Is Tidal Music
Tidal was launched in 2014 by Norwegian public company Aspiro. In 2015, Tidal was acquired by Jay-Z. Because of the enormous influence of Jay-Z, Beyonce, and the high commission rate, it has attracted many big stars like Kanye West, Alicia Keys, Calvin Harris, Shawn, Rihanna, and so on. Tidal is known as the artists' streaming music platform.
With the slogan "All your favorite music. best sound quality available.", Tidal is a unique platform that provides lossless quality songs and high definition videos as of now. Now, Tidal has over 60 million tracks and tons of exclusive interviews and videos.
There are two types of subscription services Tidal Premium and Tidal HiFi which charges $9.99/month and $19.99/month respectively. As for the quality, Tidal Premium offers up to 320Kbps quality and Tidal HiFi up to 144Kbps quality.

Besides, there are 3 options, which you can customize depending on your subscription type and the device.
Normal Quality: 96Kbps (AAC+)
High Quality: 320Kbps (AAC)
HiFi Quality: 1411Kbps (FLAC)
Part 5. In Conclusion
Here are all about Tidal and the solutions on how to rip music from Tidal. One thing you need to note is that DRmare software is only for personal use. If you choose the DRmare Tidal ripper or Tidal downloader to get Tidal songs offline forever, please don't try to sell the songs for making money.
Finally, no matter which way you choose, you can get high-quality Tidal songs offline. Hope you enjoy Tidal music with a better experience by using those ways. If you think this article is helpful, just share this post with your friends easily by clicking the social buttons from the right side.