What is Tidal MQA? MQA is short for Master Quality Authenticated. It represents the highest quality when compared with studio quality. Also, Tidal has cooperated with MQA to make Tidal Masters. That is Tidal MQA. And Tidal delivers guaranteed master tracks from the master source in Master Quality audio. The Tidal MQA files can stream up to 96 kHz/24 bit. If you want to enjoy high-quality songs, then you shouldn't miss Tidal.
But, how to find MQA on Tidal? And how to download MQA from Tidal? In this post, you will get tips on how to get Tidal Master Quality download. Now, let's go and take a look at how to do that.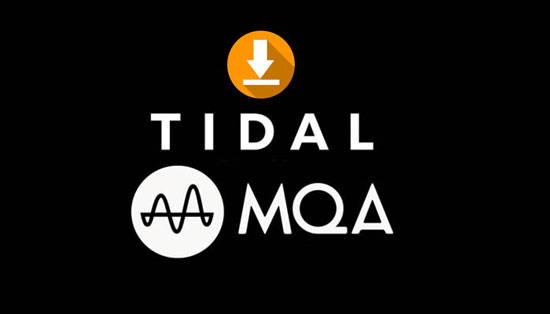 Part 1. How to Play MQA on Tidal Online
Tidal Master Quality audio is available for Tidal HiFi members. With the HiFi plan, you can enjoy millions of Master Quality tracks, mixes and radio stations. There are several ways to listen to the Tidal MQA list. You can use the latest Tidal app on your computer or mobile devices. Or go to Tidal Web Player to enjoy Tidal Masters (Master Quality Audio). Before listening, please make sure that you had chosen 'Master' quality in 'Settings' under 'Streaming'.
How to Find MQA on Tidal and Listen to Online
Now, let's see how to find Tidal MQA files on the Tidal app for listening.
Step 1. Go to the Tidal app on your device to find Master tracks or albums on the 'Home' page.
Step 2. Hit on the 'Explore' tab and type 'Tidal Masters' in the search bar.
Step 3. Scroll down to find and click on the 'Master' icon. Then select 'Master Quality Authenticated' tracks or albums.
Step 4. Select the Tidal MQA audio tracks you like to enjoy and start to listen to them.
Part 2. How to Download MQA from Tidal for Offline Playing Forever
Now many people would like to listen to Tidal music offline. Also, Tidal HiFi users can get Tidal MQA download for offline listening with the Tidal mobile app. Yet, this function is not available for the Tidal desktop app. If you want to get Tidal Master download from a computer, then you need to use a Tidal MQA downloader.
Here we will recommend the DRmare Tidal Music Converter for you. It is designed for Tidal music. And it can download and convert Tidal tracks to FLAC, MP3, WAV, and such common formats. The output quality can be set as 96,000Hz/24 bit, the same quality as the original MQA.
Also, the related ID3 tags are 100% saved, including titles, albums, and so forth. With this software, you can download MQA from Tidal album lists and tracks as local files on your computer. Those downloaded songs can be saved forever even if your Tidal subscription expires. And then you can listen to those Tidal MQA files on any device you like offline.
DRmare Tidal Music Converter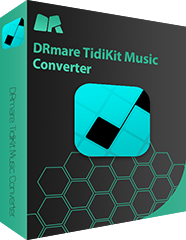 Download songs, albums, and playlists from Tidal MQA lists
Losslessly convert Tidal to WAV, MP3, FLAC, M4A, etc.
Work at 5X running speed, keep or customize ID3 tags
Get lifetime free updates and technical support after purchase
Steps to Download Tidal MQA Files by DRmare Tidal Music Converter
Below we will guide you on how to download MQA from Tidal via DRmare Tidal Music Converter. Please check the detailed steps below and get started.
Step 1

Open DRmare Tidal Music Converter

Download and install DRmare Tidal Music Converter on the computer. Double-click to open it. Then the Tidal app will be started as well. Next, you need to click 'Log in' to enter the info of your Tidal music account. Then you can use the DRmare program to start to download Tidal MQA lists.
Step 2

Customize output parameters for Tidal MQA tracks

To open the settings window of the DRmare program, on the macOS, you need to find the "DRmare TidiKit Music Converter" tab from the menu bar of the Mac. On Windows, you can click the menu icon from the top-right lists in the DRmare. Then please select the "Preferences" > "Convert" option. Then you can reset the output settings for MQA quality. Please choose the output format to FLAC. And set the sample rate to 96,000 Hz and bit depth to 24 bit. Then save the setting by hitting 'OK'.
Step 3

Import MQA Tidal songs to DRmare

Now, find your favorite MQA Tidal tracks on the Tidal app. Once got, please hit on it and then get its link address. Or you can drag and drop the Tidal MQA files from Tidal to DRmare program. Then the tracks will be loaded on the main screen of the DRmare tool.
Step 4

Download MQA from Tidal on computer

Now, press the 'Convert' button. Then the Tidal MQA download process is working. You can see it as the photo above. At last, you can click on the red spot icon with track numbers. Then you can find all Tidal Master downloads there. You can also get them in the target folder on your computer via the 'search' icon.
Part 3. How to Download Tidal MQA Files on Mobile
We know that Tidal HiFi Plus subscribers can listen to Tidal MQA offline via offline mode. If you have a Tidal HiFi Plus account, then you can download MQA from Tidal on Android and iOS devices. Then you can play Tidal MQA offline. Now, let's learn how to get Tidal download Master quality step by step.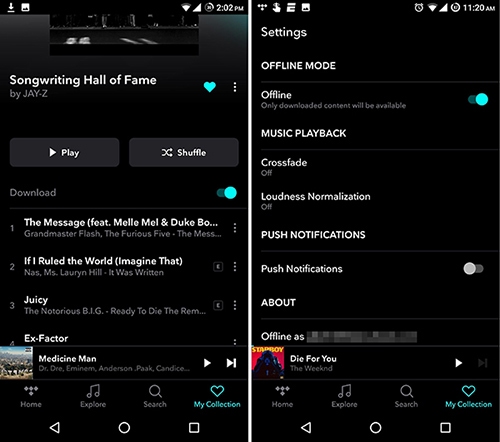 Step 1. Start the Tidal music app from your Android or iOS devices.
Step 2. Type and search for the song you want to download in the Tidal app.
Step 3. If the song supports MQA quality, then you will see a Master icon next to it. Next, hit on the item to start to download.
Step 4. Once downloaded, you can find the Tidal MQA downloads in the 'My Collection' > 'Downloaded' section.
Part 4. FAQs about Tidal MQA
Q1: What Are the Differences between Master Quality Audio and HiFi Quality
A: Master Quality audio shows the original source and can stream at up to 96 kHz / 24 bit. MQA is a way to save recorded music digitally. The advantage of MQA are that the files are small and easy to download. While Tidal HiFi offers uncompressed lossless audio quality. And it only streams at 1,411 kbps or 44.1 kHz / 16 bit.
Q2: Can I Get Tidal MQA for Free?
A: Nope. You will need to subscribe to Tidal HiFi Plus to get Tidal Master quality audio.
Q3: Where Can I Listen to MQA on Tidal?
A: Wit a Tidal HiFi Plus account, you can play Tidal MQA on the latest Tidal app on your device. Also, you can listen to Tidal Master on Tidal Web Player via the most popular web browsers. But you can't do that with Safari and Microsoft Edge browsers.
Q4: How to Play MQA on Tidal Offline Anywhere and Anytime?
A: You can listen to Tidal MQA online with your Tidal HiFi Plus plan. Yet, to listen to them offline, you need to use the DRmare Tidal Music Converter. This tool can help download MQA from Tidal and save them as local files. Then you can enjoy Tidal MQA downloads offline anywhere.
Tips: Best DAC for Tidal MQA Streaming
To get the optimal audio quality from Tidal MQA, you can use an external MQA-certified DAC or headphone amplifier. Why?
In general, the internal DAC inside Apple restricts the audio output to 16-bit quality. It is enough for Tidal HiFi, but it can't get the most from Tidal MQA. On Android devices, the output quality is set as 16 bit by default. It is the same as Apple. So, for a real MQA lover, the external DAC or headphone amplifier is great to listen to Tidal MQA music on phones.
Here are some best headphone amplifiers or the best DAC for Tidal MQA. As for the detail, you can search for them on Amazon or other online shopping sites.
1. iFi Nano iDSD Black Label Portable USB DAC / Headphone Amplifier
2. iFi xDSD Portable Bluetooth aptX DAC / Headphone Amplifier
3. AudioQuest - DragonFly Red USB DAC/ Headphone Amplifier
In Conclusion
Now, you knew what is Tidal Master MQA. And you also learned how to download MQA from Tidal via DRmare Tidal Music Converter and Tidal HiFi Plus plan. With DRmare Tidal Converter, you can get Tidal MQA download on your computer. And it can keep the original quality of Tidal MQA files. Then you can save Tidal songs on computer for use on other platforms and devices offline.
Or you can download Tidal MQA list with the Tidal HiFi Plus plan if you have one. Yet, you can only listen to them online. In this case, you can get help from the DRmare Tidal Music Converter. Then you can download and enjoy MQA on Tidal offline.