What is the best portable device to listen to audiobooks? Are there any Audible-compatible devices if you use Audible? Audiobooks was first developed in the 1930s. At that time, it was mainly used on tapes, and CDs. After the 1980s, many book retailers started to promote this kind of media. Today, we can listen to audiobooks via various devices.
But among all the devices, the best device for listening to audiobooks is MP3 player. Why? In this post, we will show the advantages of audiobook MP3 player to you. Also, we will offer the top 8 best MP3 player for audiobooks for your reference in this post. Please keep on reading and learn more.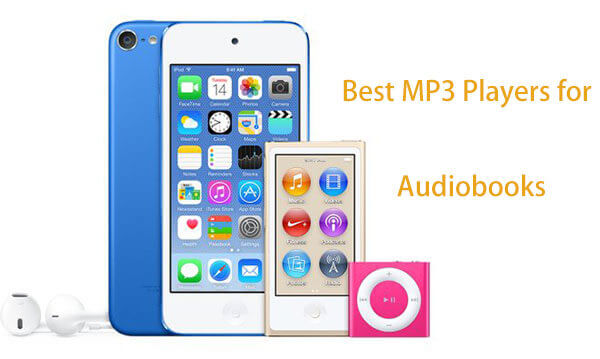 Part 1. Advantages of MP3 Player for Audiobooks
Why MP3 player is the best device for audiobooks? In this part, we will show the pros of MP3 player for audio books to you in detail.
1. Small in Size: The MP3 player is tiny and portable, which is easy to carry. You can take it and use on anywhere and anytime.
2. Cheaper: An MP3 player is cheaper than mobile phone and tablet.
3. Easy to Use: It is quite simple to use an MP3 player to play audiobooks. You don't need any technical to use it.
4. Large Internal Storage: Most MP3 players have large internal storage. So, they can support to store lots of audio files. In this case, you can keep your audiobooks on your MP3 player for use and free up the space of your mobile phone.
5. High Audio Quality: The audio quality of MP3 player is better than mobile devices. So, you can enjoy high sound quality music on the MP3 player.
6. Transfer File Easier: On an MP3 player, it is easy for you to copy and transfer media files to it.
Part 2. Top 8 Best MP3 Player for Audiobooks Recommended
In this part, we will show the top 8 best MP3 player for audio books for you. You could take a look at them in detail.
1. iPod Touch - Best Overall MP3 Audiobook Player
Apple has been leading the MP3 market since its release of the iPod. In the past, many models such as iPod Classic/Shuffle/Nano and iPod Touch are developed. Though most of the models were discontinued, iPod Touch still flourish with a large base of users all over the world.
It has a large storage of 128GB, a long endurance of 40 hours of audio playback, a wide touch screen, and WiFi and Bluetooth connectivity. These make it the best overall audiobook MP3 player.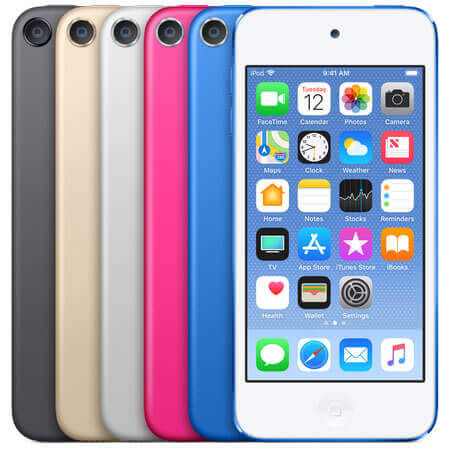 Pros
Good battery life, up to 40 hours of audio playback
High storage capacity, up to 128GB
Support most popular audiobook apps like Audible and Overdrive
Support WiFi and Bluetooth connected
Lightweight, only 88 grams
Big Touchscreen and a clear display
More extra features that other MP3 players don't have
Cons
2. SanDisk Sansa Clip Jam - Best Affordable MP3 Player for audiobooks
If you'd like to get a high-quality MP3 player for audio books without running out of budget, then that is it. SanDisk Sansa has an internal storage of 8GB with SD card extension support of up to 32GB. Also, it comes with a large OLED display, making it easy to navigate and tweak any settings. You won't have any problems playing Audible audiobooks with it.
The SanDisk Sansa Clip Jam supports MP3, AAC, Audible protected files and so on. The price of this device is quite cheap. So, it would be the cheapest Audible compatible MP3 player. But it doesn't have Bluetooth or WiFi features though.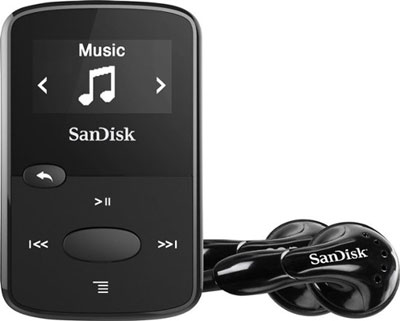 Pros
Cheap but with high audio quality
Easy-to-use and clear display
Has SD card extension for storage
Support to play Audible audiobooks
Cons
Lack of Bluetooth and WiFi connection
No bookmarking feature
Medium battery life
3. Creative Zen MP3 Player - Audible Compatible MP3 Player
Creative Zen is a series of MP3 Players developed by Creative Technology Limited in Singapore. It is very small in size only 60 grams, but it has powerful features. The capacity is 32GB. You can even insert an SD card to extend the memory. Creative Zen has a long-lasting battery which guarantees 25 hours of continuous audio play. It supports all kinds of files like AAC, WAV, WMA, MP3 and audiobooks from Audible, Overdrive and more.
The best feature of it is the bookmarking, making it the most convenient ever to enjoy audiobooks. But it doesn't support WiFi or Bluetooth.
Pros
Good battery life, up to 25 hours
Lightweight and easy to carry
Expandable memory with an SD card
Support audiobook bookmarking
Support kinds of audio file formats
Cons
No WiFi and Bluetooth connectivity
4. AGPTEK Bluetooth MP3 Player for Audiobooks - Top Lossless Gadget
AGPTEK MP3 player is another high-performance device. It has a fashionable design, large capacity, wide audio format compatibility and FM radio support. It supports to save up to 16GB of files with its internal memory. If you want to transfer more files to it, you need to insert an SD card of up to 128GB size. On its main screen, you will see 6 touch buttons similar to iPod. This makes it easiest to control and navigate to any music or audiobooks.
What makes it stupendous is that it supports HiFi lossless sound quality. It should be good for blind people. Also, it supports almost all popular audio formats like FLAC, MP3 and so on.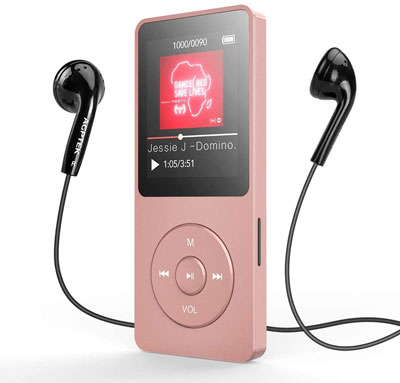 Pros
Nice design and easy-to-use
Allows different book formats
Access to FM station
With a 128GB capacity
Support HiFi lossless audio quality
Sensitive button, easy to control audio playback
Intelligent noise reduction feature
Cons
5. Sony Walkman NW-E394 - Portable MP3 Player for Audio Books
This is the best small, and lightweight MP3 player comes from Sony. Sony Walkman has crystal clear sound, and an easy-to-use interface. It has 8GB memory which is big enough to put many audiobooks to it. The battery life is extremely long. You can listen to up to 50 hours of tunes or radios. The downside is that it has a plastic covering which is not very robust.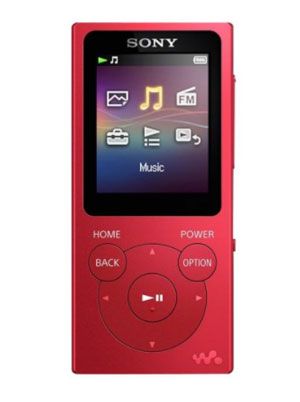 Pros
50 hours long battery life
Crystal clear sound quality
Tiny and user-friendly
Cons
The outer covering is made of plastic
Doesn't support external SD card
6. KLANTOP Digital Clip Music Player
This is another portable player with 3GB of memory. If you want to have more files, you can insert another up to 32GB memory card. It has a very similar look to Apple Watch and the weight is small only 22.5 grams. Unlike other gadgets, it has a hook. It enables you to hook the device tightly without worrying about losing it.
Also, it is most proper for children and seniors who enjoy listening to audiobooks. The big screen and easy interface make it the best audiobook player for seniors. The disadvantage is that it looks plain.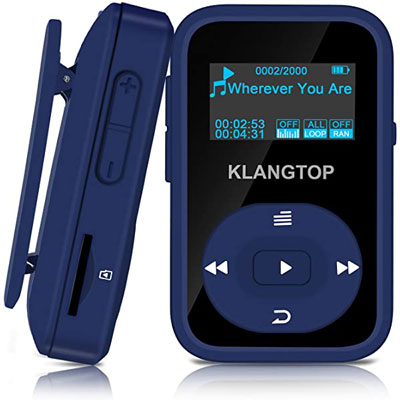 Pros
Small and portable
Support to be attached to your pockets
Long lasting
Big screen and clear UI
Cons
7. Zune HD
Zune HD is also the best MP3 player for audiobooks from Audible. It has high-quality music and big storage space of up to 32GB. And with Bluetooth and WiFi features, you can play audio files online. Moreover, it can auto resume playback where you left off from each audiobook without any bookmarks.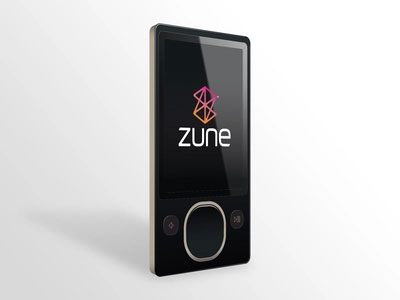 Pros
Has a large screen, easy to control
Support WiFi and Bluetooth
Has a big internal storage
Support to play audio, video and photo
Cons
It is quite expensive
Only support WMA, MP3 and AAC audio formats
8. AKAMATE FX100
This MP3 player for audiobooks is quite small and supports Bluetooth features. And it can be used to record or listen to FM radio. Also, it has lots of features. There are video playback, picture viewing, A-B repeat and file browsing. Besides, it supports TXT format so you can read e-Books with it.
Moreover, it offers high-quality audio as it has six equalizers. Then you can adjust your audio files by adding audio effects. And it can work up to 7 days if it is fully charged. What's more, you can press one button to lock the display.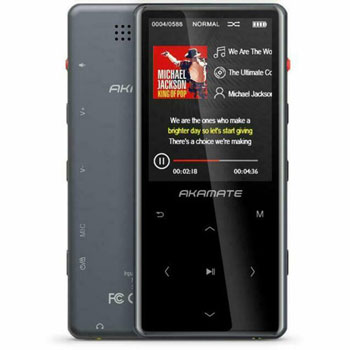 Pros
Large storage
Support USB-C fast charging
Cons
Not supporting a standard charger
Part 3. How to Pick Up a Best MP3 Player for Audiobooks
So, what is the best audiobook MP3 player? The answer can be subjective. That's because it has many things to do with the players as we showed above and everyone's preferences. In a word, it would be differed from every one. Before buying, we list some factors that are worth considering. Please check them out below.
1. Portability
Most of you like to listen to audiobooks on the go and keep the MP3 player audiobooks device in your pocket. So, the size and the weight is the basic factor you should consider. Unless you use the MP3 device at home, classroom or office. Otherwise, you should make sure to pick up one with lightweight and compact size.
2. Display
While listening to audio files, we may not need to watch the screen all the time. A big screen is more user-friendly. It will help you operate the device and control the playback. Besides, if you want to go to Apple route and get an iPod, you can access the App Store to add a new dimension of usability to your device. But the big screen will be heavier and more expensive.
Devices with small screens are cheaper but that doesn't mean they are of low quality. There can be the best MP3 players for audio books out there with small displays.
3. Storage
If the MP3 player audiobooks device is with large storage space, then you don't need to carry heavy books. Differing from a standard song in several MB in capacity, an unabridged audiobook can have as long as several hours' length and several GB capacity. To load multiple audiobooks completely, you should make sure to have at least 8GB internal capacity. It would be better if your device supports an external SD card.
4. Audio Quality
It is difficult to hear the difference between 320Kbps and 1411Kbps songs on MP3 player. So, a well-developed player should be able to avoid any harsh sound effects or noise and make listening to a much better experience. This is important for a senior or blind person who has high audio sensitivity or an audiophile who has a big requirement for HiFi audiobooks.
5. Battery Life
Audiobooks files are longer in duration than music files. So you need to choose an MP3 player with good battery life. When you are outside, a long endurance MP3 player for audiobooks device with 10~15 hours' endurance will ensure you to concentrate on the things you are doing without interruption.
6. Connectivity
The Bluetooth feature will help you stream music from your MP3 audiobook players to other Bluetooth-compatible devices at a party or share songs with friends. A WiFi capability will let you download songs online without relying on computers. If without WIFi, you have to download the audiobooks on your computer. Then transfer the files from your computer to your MP3 player.
7. Bookmarking
Many audiobooks are so long that you can't finish listening at a time. With the bookmarking features, you can navigate to the last part you left off and continue the listening without starting from scratch. Now some MP3 players don't have this feature. But if you want to read part of one book or listen to some music, then an MP3 player with the bookmarking feature will help you a lot.
8. File Format Compatibility
In general, the MP3 audiobook player can support audio formats like MP3, AAC, WMV, and more. Yet, now many audiobook sources like iTunes audiobooks and Audible audiobooks come with proprietary formats and DRM protection.
So, to listen to them on the MP3 player audiobooks device, you need to make sure you have a suitable player or an Audible compatible MP3 player. If you can't find one suitable, then you should consider to use a third-party tool to get those audiobooks to MP3 player-supported formats.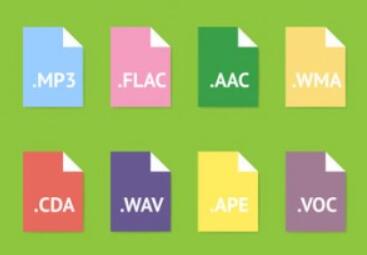 Part 4. How to Transfer Audiobooks to MP3 Players
We learned the best 8 MP3 player for audiobooks and the ways to choose the best device to listen to audiobooks. To select one meets your needs best, you not only need to consider the parameters of the devices. You also think about your own preferences and where you buy your audiobooks.
If you'd enjoy iTunes M4B audiobooks, then the Apple iPod Touch will be the best bet. If you choose Audible audiobooks and want the best MP3 player for Audible books, the players above are all the best device for Audible books.
The only thing you need to do is to use the Audible Manager for Windows to help you do the transferring. For more tutorials, you can visit: How to Play Audible Audiobooks on MP3 Player.
Extra Bonus: Download Audible Audiobooks to Any MP3 Player
Though you can use the Audible Manager to transfer audiobooks, there are a lot of MP3 audiobook players that are not compatible with Audible. And now there are no other players support iTunes M4B files except iPod, iPad or iPhone. This is all because of the DRM protection.
If you'd like to transfer such audiobooks to your own MP3 device, you can also use a third-party audiobook converting tool to help you. DRmare Audiobook Converter is specially developed for users to enjoy audiobooks in an easier way with powerful features. It uses cutting-edge technology which guarantees the best quality and performance.
With it, you can convert Audible audiobooks to plain audio files for use on any MP3 player and device. And you can save them to MP3, FLAC and more audio formats with high quality.
DRmare Audiobook Converter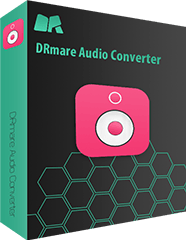 Rip DRM limitation from both Audible AA/AAX files and iTunes M4B audiobooks
Convert Audible audiobooks to MP3, M4A, AAC, and more for MP3 players
Keep lossless output quality with 30X faster converting speed, save lots of time
Changing speed, splitting chapters of your audiobooks for a better experience
Now, you can learn how to use this DRmare Audio Converter step by step.
Step 1. Download and install the DRmare Audio Converter program on your computer. Then open it at once.
Step 2. Click on the Add Files button to import the Audible audiobooks to it. You need to download the Audible books you like in advance.
Step 3. Touch the Audio icon to start to setting the output audio parameters for Audible audiobooks. You can change the audio format, bit rate and more.
Step 4. Press the Convert button to convert audiobooks from Audible. Then you can find them on the History icon. And then you can move Audible audiobooks to MP3 player or other platforms for use offline.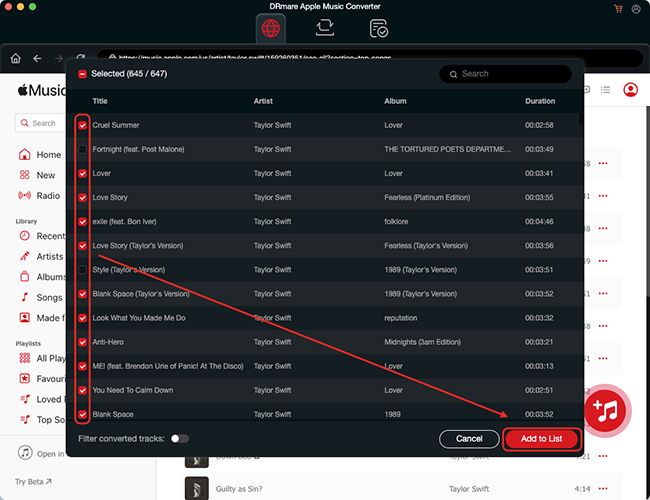 Video Guide: Play Audiobook on MP3 Players
Part 5. FAQs about MP3 Audiobook Player
Q1: What MP3 Players Work with Audible?
A: There are many MP3 players that are compatible with Audible. For examples, Creative Zen, SanDisk Sansa and more. Also, some MP3 player we listed above also work with Audible.
Q2: Can an MP3 Player Play Audiobooks?
A: Yes, MP3 player supports to play audiobooks. But you need to be careful while buying a new player and a new audiobook. It is because some audiobooks are in special audio formats that some players can't recognize.
Q3: Can I Use Any MP3 Player with Audible?
A: Not all MP3 player support Audible audiobooks. If you want to use Audible books on any MP3 player, then you can seek help from the DRmare Audio Converter. With this tool, you can get plain Audible audiobooks. Then you can play Audible books on any MP3 player you like.