For media file creators, DRM technology is an effective way for them to protect and control their digital content, and further they can gain more revenue.
However, for almost all customers, they have a negative opinion towards DRM technology. They feel disgusted when they hear the word, DRM, because of the restriction of DRM, they always meet some obstacles in sharing digital material and works with friends and family and they can't duplicate and playback the media files according to their needs.
What's worse, they don't really possess the media files even if they have paid for them. In other words, the DRM technology is a disputable technology, which can restrict customers' right to enjoy their purchased digital content freely.
View also: How to Remove Fairplay DRM from iTunes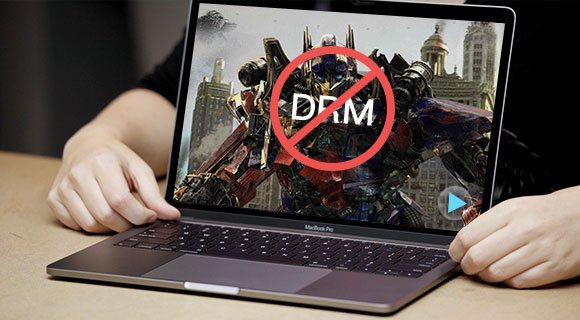 Part 1. What's DRM Technology
Digital Rights Management (known as DRM) is the access control technologies designed to restrict the usage of digital content. Due to the encryption technologies, content providers can grant protection over their own digital media files and control the ways that customers use these sold files. Content providers claim that they only use DRM technologies to protect their own copyright, but actually DRM is able to prevent customers from possessing, duplicating and sharing digital material and works or converting them to other formats.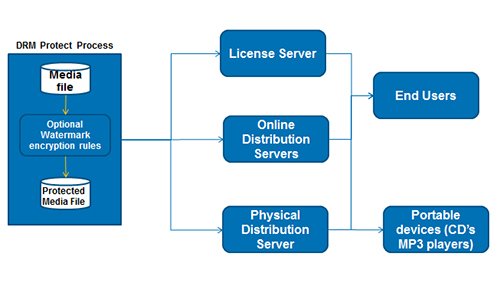 Part 2. How to Know You Are Trapped by DRM
Sometimes maybe you don't notice that you are restricted by DRM. There are some cases that show the limitation of DRM: the movies and TV shows you purchased and rental from iTunes can only be allowed to watch on Apple devices, such as iPhone, iPod, iPad, Apple TV and etc.
You can't read eBooks purchased from iBooks with the using of Kindle eReaders or other common ebook readers except that you can read iBooks on Apple's devices. And you are also limited to read Amazon ebooks beyond Kindle eReaders.
The fact is that DRM denies the customers' abilities of controlling and possessing media files. Obviously, DRM is used for setting restrictions, not granting rights.
Part 3. Reasons Why People Want to Strongly Crack the Lock of DRM
With the increasing usage of DRM technologies, it was little by little that we are controlled by many commercial companies, like Apple, Amazon, Google, Microsoft, etc. when exploring and enjoying digital content that we legally bought. We make some conclusions about reasons why people urgently would like to remove DRM from the media files through our experience.
1. We don't really possess these digital material and works even if we paid for it.
2. We are limited to playback these downloaded media files on the particular devices.
3. We might not have the ability to share and duplicate audios and videos as we like.
4. We are totally controlled by commercial media companies that infringe our rights in enjoying something we legally purchased.
Part 4. How to Remove DRM Protection Legally with Ease
Even if DRM technology is objected by consumers because of damaging users' rights and freedom and restricting the ways in enjoying media files they legally bought, it's still protected by law and built-in various media products by commercial companies.
Fortunately, if you want to bypass DRM to play digital content on any portable devices for personal use only, it's acceptable to remove DRM legally. Take FairPlay, one of the most popular DRM technology announced by Apple Inc., for example. When you purchase or rent movies and TV shows from iTunes and would like to watch them on non-Apple devices, you are allowed to have a professional DRM cracker to get rid of DRM protection legally.
Professional Tool to Strip FairPlay from iTunes Movies and TV Shows
DRmare M4V Converter is one of the most powerful and special removal tools in the market, which is available for both Mac and Window users.
It is not only very easy to use to crack the DRM lock from all iTunes videos, including both purchased and rental movies and TV shows, but also can convert M4V files to other formats working at a faster speed. What's more, it can keep lossless quality when converting, which means that all audio tracks, subtitles, AC3 Dolby 5.1 surround can be retained 100%.
Therefore, you can playback these iTunes movies and TV shows on most non-Apple devices and keep these purchases and rental digital content forever.