Spotify is one of the best streaming services in the market if it is not the only one. Since its debug in 2008, Spotify has been available on more and more devices and countries.
With one click, you can play Spotify on your Google Home speakers, car stereo, Windows 10 computer, Android phone, Sonos, iPhone and so on. Literally you have access to millions of Spotify songs. That is amazing, isn't it?
But have you encountered the issue that your Spotify is playing while there is no sound? Why the Spotify sound is cut out? Is there a way to solve it? Now all the solutions you need are here.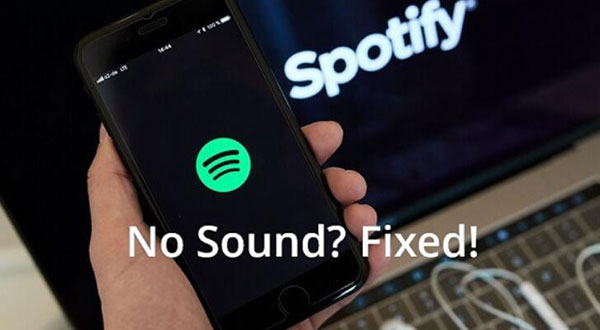 Part 1. How to Adjust the Volume on Your Devices
When is comes to Spotify no sound, the first thing most users can think of is the volume settings. That is right, you should check and adjust the volume first.
Windows 10
Right-click on the sound icon from the bottom right corner of your Windows Computer.
On the context menu, choose "Open Volume Mixer".
For there, you can set the volume for your speakers, system sounds and other applications.
Open Spotify desktop app and make sure the volume is not muted.
Spotify No Sound Android/iPhone
If you are trying to listen to Spotify on your mobile phones, you can try to press the volume settings icons. Usually the volume up and down is located at the left side of your Android phone and iPhone.
Or, you can go to settings, find the sounds and notifications settings and change it there.
Similarly, you should check the volume settings on your Spotify app as well.
Part 2. How to Fix Spotify No Sound While Playing
'My Google Home is not playing Spotify songs well. When I say "Hi, Google, play some music", it simply says "sure, playing music on Spotify" and no sound. I thought something wrong with my speakers. But it has no problems playing Pandora or iHeartRadio.'
If you have the similar case, then it has nothing to do with your volume settings but with other reasons like overload RAM, overheated CPU and so on. You should try the following best solutions.
#1. Restart Spotify app
Believe it or not, I have try this way to fix the Spotify no sound issue for many times.
Spotify is regarded as a reliable app. However, no matter how strong it is, there is time when it will be sluggish or stuck in a process. I happened to meet the problem and it works by simply closing the app and relaunching it again. So you should give it a try.
#2. Make sure you have a fast internet connection
As an online streaming service, when playing Spotify, it requires to request data from the server and decode it with your sound system. If you have a low internet connection, the data maybe delayed or lost during the delivering from the Spotify server to the local computer. If you are using an Wifi, it is recommended you to switch to a cable network or use cellular data for portable mobile devices.
#3. Remove incompatible apps/devices and reinstall Spotify
Once upon a time, I installed a free recorder online and found my Spotify cut off sound immediately. The reason why some recorders or audio devices are not compatible with Spotify is that they may install extra virtual sound card into your system. Unless you switch the playback devices to the default one, it won't work.
By removing other apps and reinstall Spotify, you will get a fresh copy which plays music with sound perfectly.
#4. Free up more RAM and CPU
Memory and CPU is important for smooth playback.
When playing songs, videos online, they need to be decoded real time which takes up much memory and CPU resource. To avoid Spotify no sound, we'd suggest you to close other apps so as to free up more hardware resources.
#5 Restart your device
If your device like Windows 10 PC, Android phone or iPhone is freezing, it won't be responding. This means you can't make any changes to it to solve the Spotify playback issue.
All you need to do here is to force quit your devices and power on it again.
Part 3. Best Alternative Way to Spotify Song No Sound Issue
Still have no sound from Spotify but play other music without any problems?
This issue may not happen often but it does exist.
It is probably because the Spotify server is down, delayed or it is busy.
But not matter what cause it, you surely won't be happy with this playback issue. If you'd like to avoid Spotify no sound issue or you simply want to play play on other players such as Windows Media Player or VLC, you can try to convert Spotify to MP3 songs locally by using DRmare Spotify Music Converter for Mac/Windows.
It is a great music downloader with terrific features and I promise you will like it. Just take a look at it.
Reliable Music Downloader for Spotify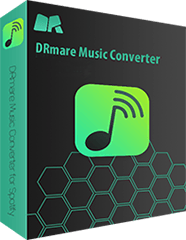 Remove DRM from Spotify songs, audiobooks, playlists, albums
5X batch converting speed, downloading Spotify music make easy and fast
Lossless output quality, ensure you get the best listening experience without paying
Lifetime free update and technical support
If you are satisfied with it, you can click "Download" button to try it out for free.
Step 1

Load songs from Spotify

The easiest way is to drag & drop the Spotify song, playlist or album to the DRmare software easily. If you have already got the link of the songs, playlist, you can also copy and paste to input the link to the address bar of the DRmare software and press "+".
Step 2

Choose a compatible format

To make sure your Spotify songs play perfectly from most devices, we'd highly recommend you to choose MP3 universal format. As for other parameters like channel, sample rate, bit rate, you can change them according to your preferences.
Step 3

Save Spotify songs offline

Now you can click "Convert" to download Spotify songs to MP3 and save Spotify songs offline. Within a few minutes, you will get the MP3 files. Finally you can play them on any music players you have. You don't need to worry about the no sound issue. In case you still get it, you just need to try another player giving the MP3 files are compatible anywhere.