When cruising down the road, what can be better than playing some good music? However, things become even better when the music is crystal clear. If you wonder how to play Tidal in car, you have come to the right place. This blog will talk about how you can play your Tidal music in car via Android Auto and Apple CarPlay, plus an alternative way.
Tidal has updated it making it playable through some of the applications. With Tidal, you get to play all the exclusive videos and songs and enjoy them while you are on the road. If you are ready to start listening to your favorite albums and songs, it makes sense to know how you can play your favorite songs. Without further ado, let's get to know how you can listen to Tidal songs in the car.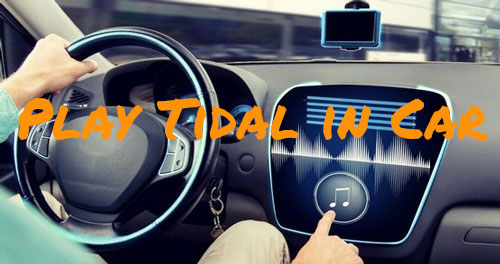 Part 1. Play Tidal in Car with Android Auto/Apple CarPlay
Using Tidal in a Car via Android Auto
Android Auto is a good application to use to play Tidal songs. Use this application to start rocking to the latest Megan Thee Stallion, or just go through the Ambient Greenhouse playlist that you have created for yourself. Here's the step-by-step guide to follow.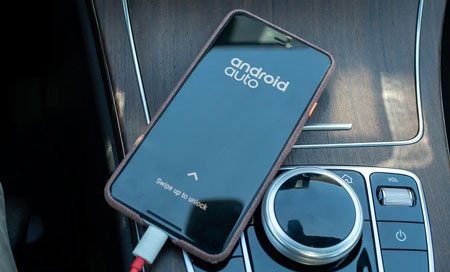 Step 1. Go to your Google Play Store available on your Android device.
Step 2. Look for the Tidal app. One quick tip, look for the Tidal app before you begin to drive to complete the whole downloading and installing process.
Step 3. Once you find the Tidal app, download it, and then wait for the installation process to get completed.
Step 4. If you already have an account, click on the sign-in option to log in. Else, if you are a new user, click on the set-up option. Create an account, and you are now ready to use the application.
Step 5. After you have successfully signed in, browse through a few artists that you would like to listen to start using Tidal in a car.
Step 6. You can create your playlist or sort file through artists and videos. Whatever suits your mood, play the songs and enjoy your ride.
Now that you have downloaded the Tidal app hook up the Android Auto to your car stereo, enjoy all the latest songs, and simply groove in.
How to Play Tidal in the Car with Apple CarPlay
Those who are Apple device users, you are not left behind. You can get the Apple CarPlay app and download songs from tidal play in car. Once you get the app, you can sync it to your car's stereo system and start playing to your songs.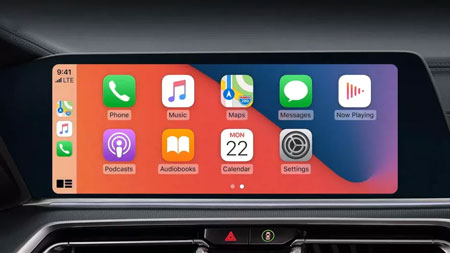 Step 1. Through the USB socket, connect your iPhone and CarPlay via a lightning cable. Once done, you will see the Apple CarPlay icon on the display of your car.
Step 2. Now go to the Settings option. Then general, and then click on CarPlay. In My Cars list, click on your car option, you will come across a few more settings options. To begin setting, you can press and hold to enable voice control to start the setting.
Step 3. Press and hold the Tidal icon that you see on your mobile phone. In a few seconds, it will be replicated by your car's display.
Step 4. Log in or sign up and begin playing Tidal music through the Apple CarPlay app in your car.
Part 2. How to Play Tidal through USB in Car
The steps mentioned above will work only when you have a proper internet connection, but what will you do when there is no internet connection, and you still want to listen to your Tidal music files? This is when you will need the assistance of the DRmare Tidal Music Converter. This section will talk about how to play tidal through USB in car!
DRmare Tidal Music Converter is an all-in-one music converter tool that lets you download and convert Tidal albums, playlists, and music to AAC, MP3, WAV, FLAC, and other formats in lightning-fast speed, allowing you to play your favorite music files in your car or other devices whenever and wherever you want.
Before following the step-by-step instructions, please ensure to download and install DRmare Tidal Music Converter on your computer.
DRmare Tidal Music Converter
Step 1

Paste copied Tidal music link to DRmare

DRmare Tidal Music Converter needs to be launched first. While launching it, you will see that the Tidal is also getting launched. Open your Tidal music app to find the music files that you wish to convert. Copy the music file link that you want to convert and paste it on the DRmare Tidal Music Converter search box. You will see a + option. Click on that to load the audio files.
Step 2

Define output formats for Tidal in car

DRmare Tidal Music Converter lets you convert your Tidal music file into multiple formats. Click on the Menu option that you see on the top, and then click on Preferences. You will see a pop-window appearing on the screen with two tabs, General and Convert, click on Convert. Adjust the format, channel, bit rate, and sample rate as per your requirement. Once done, hit the OK option.
Step 3

Complete the conversion process and download Tidal files

Towards the bottom-right corner, you will see the Convert option. Click on that to convert your music files. Allow DRmare Tidal Music Converter to complete the conversion process. Once the conversion process is completed, your converted file will be saved on your local computer. Locate the offline Tidal tracks and move Tidal to the USB drive from your computer. And then connect the USB drive to your car and play Tidal in car and other devices you want.
Part 3. Conclusion
Although both Android Auto and Apple CarPlay should work adequately, for these apps to run smoothly, you will need an internet connection. DRmare Tidal Music Converter thus becomes an excellent alternative to convert all your Tidal favorite music files and download them locally so that you can play Tidal in car with ease.