No doubt, Tesla is one of its kind. Apart from impressive battery life, luxurious interior, and fuel cost saving, Tesla vehicles also come with a wonderful stereo. And what better way to level up the Tesla music game than by introducing Hi-Fi Tidal Tesla? Yes, that's right - you can now enjoy your favorite Tidal tracks while driving around in your Tesla.
Tidal music on Tesla is a big deal for audiophiles because previously, only Spotify music was available on Tesla cars. However, fortunately, with the recent software update, Tesla owners can now choose between Spotify and Tidal music streaming for a better driving experience.
If you are new to Tidal or Tesla and wondering how to connect or use Tidal Tesla, this article is for you. Below you will learn more about this amazing update and easy tutorials to play Tidal music on Tesla.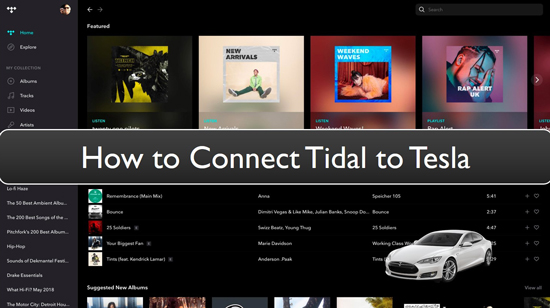 Part 1. What Is Tidal in Tesla?
Tidal is a spectacular music streaming service with guaranteed master-quality sound. With over 80 million music tracks, it gives you access to all the music artists you love. Not just that, Tidal offers lossless and high-fidelity audio quality so that you can rejoice in music like never before.
Anyhow, Tidal music streaming was not supported on Tesla until some time ago. Instead, Spotify was the main app for music on Tesla cars. And even though Spotify offers a vast music library, its audio quality is far lower than Tidal. And so, Spotify wasn't enough for a music-loving Tesla owner.
Thankfully, now with the new software update, Tesla vehicles offer unparalleled access to HD quality Tidal music.
Part 2. How to Use Tidal on Tesla by Tesla Tidal App
To increase the entertainment and productivity options, Tesla cars have not only integrated support for Tidal tracks but also added an in-car app.
The Tesla Tidal app, as its name suggests, is designed on Tesla software to use Tidal on Tesla. It is a professional app that allows you to connect and stream your Tidal playlist in Tesla easily. Furthermore, the app is designed with a user-friendly interface which makes it convenient to use while driving. Having said that, you need to have a stable internet or WiFi connection to use the Tesla Tidal app. Read ahead to learn how to connect Tidal to Tesla.
Step 1: Set up a Tidal account to access the Tesla interface.
Step 2: Download and launch the Tesla Tidal App.
Step 3: Navigate to Login Section and tap on the Web Player option to enter your Tidal credentials.
Step 4: Click to stream Tidal music.
Note: Tidal Hi-Fi and Tidal Master services are also supported for better audio quality.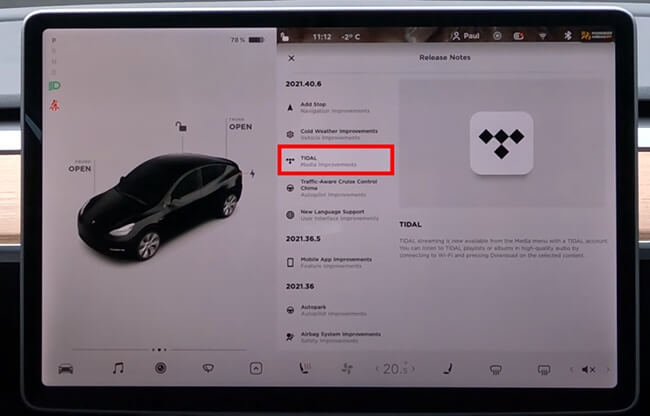 Part 3. How to Get Tidal Tesla to Work - Best Tool
Section 1. Download Tidal Music for Tesla
Want to get Tidal Tesla to work without installing the Tesla Tidal app? If the answer is yes, we have the best tool for you.
DRmare TidiKit Music Converter is a powerful software that allows you to convert and download Tidal music. It is specially designed to download Hi-Fi Tidal soundtracks into various local file formats, such as MP3, FLAC, WAV, AAC, M4A, M4B, and many more. With this tool, you don't need to worry about having an internet connection to play Tidal music on Tesla.
After converting, you can upload the Tidal music files on your Tesla car to play Tidal music offline. For the best part, it preserves the ID3 tags and offers lossless quality output to enhance the offline playback experience. Using TidiKit Music Converter, you can batch convert multiple Tidal audio files with 5X faster speed.
DRmare Tidal Music Converter
Not sure how to use this fantastic tool? No worries, we have you covered. Here is a quick step-by-step tutorial on how to connect Tidal to Tesla using DRmare TidiKit Music Converter.
Step 1

Download and open DRmare TidiKit Music Converter

To begin, download DRmare TidiKit Music Converter from its official website. Then install it on your PC. Once downloaded, launch the software and log in to your Tidal account.
Step 2

Change output format and other settings of Tidal music for Tesla

Next, in order to download Tidal HiFi for Tesla, head to the menu bar and tap on the Preferences option. In the new window, navigate to the Advanced section to define output formats for Tidal songs. From the output format drop-down, select your desired format. Moreover, according to your needs, you can also change other output parameters such as the sample rate, bit rate, audio channel, etc. Then hit OK.
Step 3

Add Tidal music to DRmare TidiKit Music Converter

Now navigate the Tidal music library and choose your favorite playlist. Click on the target playlist or Tidal HiFi music tracks and tap on the blue Add files button to load them into DRmare.
Step 4

Convert and download Tidal for Tesla on your computer

After adding all the Tidal music tracks of your choice, click on the Convert button to start converting. When the conversion process completes, your Tidal music will be converted and downloaded as local files on your PC. Finally, navigate to the converted icon > Search to locate your downloaded Tidal audio files.
Section 2. How to Play Tidal on Tesla via USB Drive
Downloading Tidal music as Tesla-supported files is easier than ever with the DRmare TidiKit Music Converter. However, these files must be transferred to your Tesla car to enjoy Hi-Fi music on your weekend trip. For this, you need a USB flash drive and just follow these steps to play Tidal on Tesla.
Step 1: Connect the USB drive to your PC
Insert the USB flash drive in your computer and select the Device with removable storage option. Then click on your drive to recognize it.
Step 2: Copy Tidal music to USB drive
Now navigate to the storage folder and find the downloaded Tidal music tracks. Copy and paste music from Tidal to USB.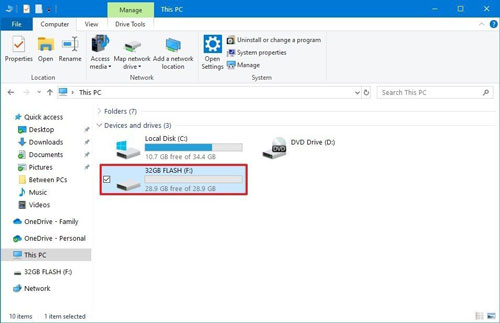 Step 3: Plug the USB drive into the Tesla
Plug the USB drive into the Tesla media port.
Step 4: Play Tidal music on Tesla via USB
Finally, locate your favorite Tidal music on USB drive and select to play it on the Tesla media player.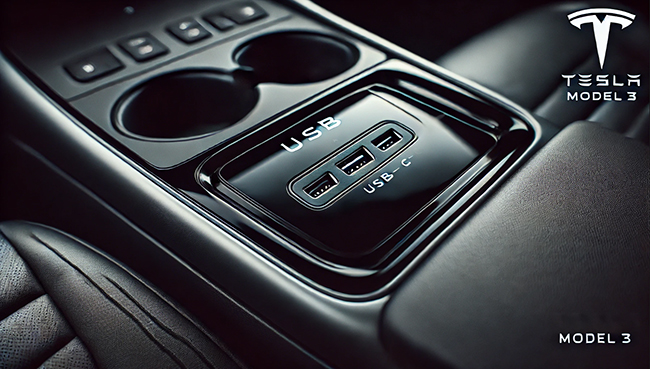 Part 4. Conclusion
That's all about the amazing Tidal Tesla update. Fortunately, Tesla owners now have a promising alternative to Spotify music - Tidal music streaming on Tesla. As you can see, you can access Tidal on Tesla in two ways. The first one, the Tidal Tesla app, is easy and convenient. On the flip side, you can also use the DRmare TidiKit Music Converter tool to play Tidal music on your Tesla car. With a 5X faster speed, this tool converts and downloads multiple Tidal music files into popular formats within minutes. After downloading, you can enjoy offline playback in your car anywhere anytime.