Audiobooks are getting popular with time, and people listen to many of them every month. It's interesting to know that people listen to books and their stories in audio. Yet, Audible from Amazon offers a wide range of books and has become a popular audiobooks provider. It also offers users the chance to enjoy books by subscribing to its premium service.
In this article, we will focus on Audible credit and provide you with some methods how to get free Audible credits. Free credits on Audible enable users to listen to and enjoy more audiobooks. As an audiobook listener, you know that premium plans and prices change continuously. So it's good to avail ways that can provide large savings. Now, go through the article, pay attention to all methods to get Audible credits free, and enjoy audiobooks from Audible.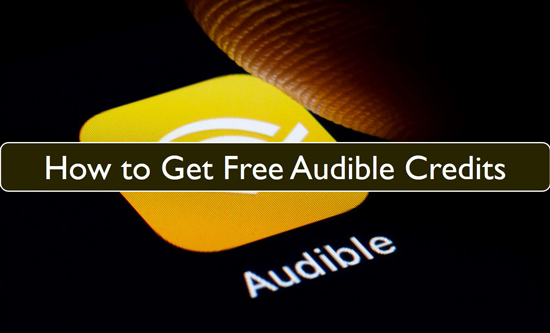 Part 1. Audible Credit: More You Need to Know
Audible is an audiobook service that enables users to listen to and enjoy millions of audiobooks. It is the biggest platform offering users many books in audio format. And there is a huge difference between getting books from Audible online or a book store.
Yet, Audible provides books to its members only. By purchasing the Audible subscription, users can be members of the app. Also, members need to have 'credits' to listen to audiobooks on Audible. Credit is a type of virtual currency necessary for members to purchase books. 1 or 2 Audible credits are offered to members as they subscribe to Audible membership. Every credit has an expiry date of 12 months from the starting date. So, members have to keep a check on their credits so that they can have enough credits to buy more Audible books.
Part 2. How to Get Audible Free Credits via a 30-day Audible Free Trial
All the new members who just joined the Audible app can enjoy the application with a 30-day free trial offer. In 2021, Audible announced its 30-day free trial offering three free Audible credits for its new members. With this offer, users can listen to three audiobooks without paying for thirty straight days.
Also, this offer of free thirty days enables new members to listen to Audible Originals. Audible Originals are books only available on the app, and users can listen to them as audiobooks. We can see that offers change with time, so it's a good opportunity for new members to enjoy a thirty-day free trial because the members who have been listening to Audible for a long time cannot avail of the offer.
Part 3. How to Get Audible Credits Free by Subscribing an Audible Membership
Users who are addicted to audiobooks and listen to many audiobooks monthly can avail of unlimited downloads by subscribing to Audible membership. Through this membership, users can get free Audible credits for audiobooks, podcasts, Audible Originals, and much more.
This membership is specifically named the Audible Plus plan. This Plus plan has a changing number of audiobooks and podcasts from time to time. With time, as you will be a member of the Audible app, you can enjoy the books without spending any credit. Moreover, you can get other audio options to listen to for entertainment purposes.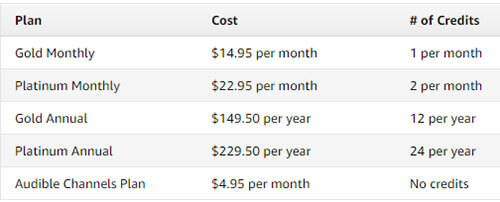 Part 4. How to Get Free Audible Book Credits via Audible 'Send this Book' Feature
Audible has a 'Send this Book' feature that enables users to send Audible audiobooks to others even if they didn't subscribe to its membership. The Audible 'Send this Book' feature allows members to freely share Audible audiobooks with family and friends. The sender will get additional credits when a book is sent to someone. So it's the best way to get the Audible free credits. Just go to avail of this offer to enjoy more audiobooks on Audible.
See also: How to Gift Audible Books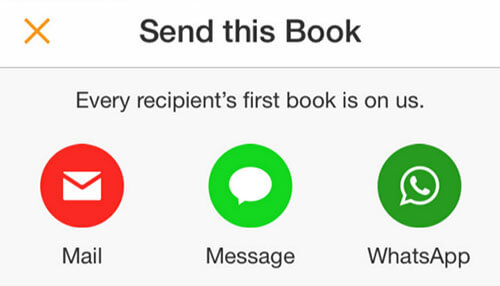 Part 5. How to Get Audible Free Credit by Getting Audible Originals
A unique and interesting way for Audible members to get free Audible credits is to avail of the Originals Member Benefit. This offer will enable Audible members to listen to many Audible Original audiobooks without using any credit. You have to select 'Browse' from the menu of the Audible interface and select the Originals Member Benefit. You will have a collection of Audible Originals with many genres such as autobiographies, dramas, fiction, and many others.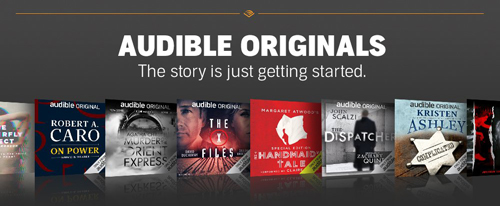 Part 6. How to Get Audible Credits for Free by Joining Audible Challenges
Another method for getting Audible credits is to avail of the Audible Challenges. With time, Audible offers some challenges to its members. Members can join the challenges, and they can get Audible free credits or Amazon cash to complete the tasks properly. You can use Audible credits and Amazon cash to purchase audiobooks from Audible. These challenges or activities are not common, but members need to keep an eye on them to get extra credits.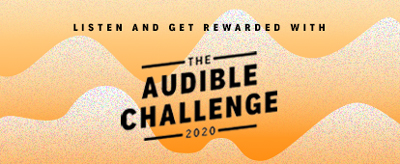 Part 7. Return Books to Get Free Audible Credits after Downloading Them
With Audible, users can return and exchange audiobooks if they don't like the book or can't listen to it for one year. Audible will not allow members to return and exchange many books, and there is a limit for returning and exchanging. There is no fixed number of exchanges, but Audible depends on limiting you.
But what if you want to enjoy the returned book again? If you have returned or exchanged the books, you can still listen to them using a third-party tool. You need to download the book using a good audio converter before exchanging. So you can listen to them anytime. We recommend you to use DRmare Audio Converter for downloading the audiobooks in the best output quality.
You can use the DRmare Audio Converter to remove the protection of Audible audiobooks. Then you can easily convert the books to any audio format. Once you have Audible audiobooks on your device, you can listen to them anywhere, anytime.
DRmare Audible Audiobooks Converter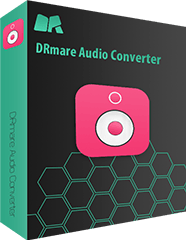 Has an easy-to-use interface
Converts audiobooks from Audible to audio formats like MP3 and more
Downloads Audible audiobooks into smaller parts chapter-wise or by time
Offers customization settings like output parameters
Converts Audible audiobooks on a computer at a fast speed of 30X
Now, follow the guide here to download Audible books on computer before the exchange so you can listen to them whenever possible.
Step 1

Add Audible audiobooks to DRmare software

Open the DRmare Audio Converter on your computer. Then tap on the 'Add files' button on the DRmare interface to add the downloaded Audible audiobooks from your iTunes library.
Step 2

Set output preferences of Audible audiobooks

Look for an 'audio' icon on the right side of the DRmare Audio Converter. Click on it and go on to set the output parameters for your Audible audiobooks. Choose the MP3 audio format and set the output parameters like bit rate, channel, and sample rate. You can also choose to get the books in parts.
Step 3

Download Audible audiobooks on your computer

Tap the 'Convert' button on the right side of the DRmare main interface. The Audible audiobooks will be downloaded in the local folder of your computer. Just let the downloading process complete properly. Once the books are downloaded successfully, you can use any media player to listen to Audible offline on your computer.
Step 4

Exchange Audible audiobooks and get Audible free credit

Now you have downloaded the Audible audiobook on your computer, and you can exchange the book for getting your credit back. Use the exchanging offer as often as Audible allows you to do it.
Part 8. In Conclusion
Getting more credits on Audible and availing of free audiobooks is a matter of getting some creativity. With many flexible options, Amazon has provided users opportunities to get free Audible credits. Users who are audiobook lovers have many options to get more books to listen to on their iOS or Android devices. We have provided you with some best methods, including Audible membership, Send the Book feature, and many others, so you can take advantage of them and enjoy more audiobooks.
Besides, if you want to listen to Audible books anywhere and anytime, you can use the DRmare Audio Converter to convert and save your favorite books from Audible. Then you can keep them and listen to them forever without any limit.