"As an Audible fan, I usually listen to audiobooks by connecting my iPhone to my home speakers with the Aux cable. Sometimes it is so annoying as there are too many cables. Can I stream Audible audiobooks via Bluetooth directly?"
Instead of downloading the media files for playback, the official way to listen to Audible audiobook is to use the official player such as the Audible app, iTunes. It works well for lots of smart mobile devices but there is not a direct way to load AA/AAX files to many mp3 players, car infotainment systems and so on. Here I will take the Audible for example to show you how to stream audiobooks via Bluetooth.
View also: Play Apple Music through Bluetooth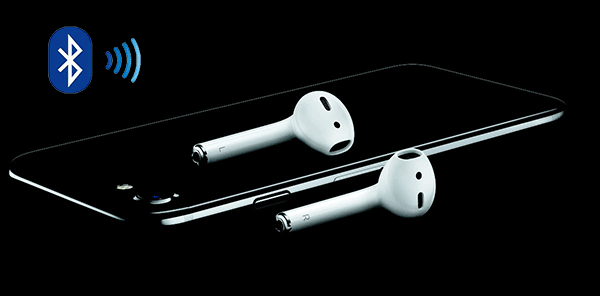 Part 1. Quick Introduction about Bluetooth
Through out the majority of the past 20th century, wires are necessary if you hope to connect audio devices. In 1994, Bluetooth was introduced to offer a new way to stream audio from one device to another wirelessly. It uses the radio waves on a 2.45 Ghz frequency to transmit data. Compared to other connection technology, Bluetooth speakers consume very low power. In addition, you can use it anywhere without Internet. It provides a really convenient experience for users to enjoy music.
Before of that, Bluetooth has been developed quickly and is available on mobile devices, portable speakers, tablets or laptops. The versions have been involved from 1.0 to 5. In general, the later versions has better pairing reliability, speed, power consumption and other advantages. Also, most versions are backwards compatible with the last. Bluetooth 5.0 is the latest and great iteration with the unique benefit of lossless and more secure communication.
Part 2. Tips to Play Audible Audiobooks through Bluetooth
Bluetooth uses the peer to peer connection technology to communicate. This means you have to have at least two peripheral equipment to pair together. After that you can stream audiobook to from your phone to car stereo or Bluetooth speakers such as UE Boom 2, Fugoo Style, JBL Charge 3, Bose SoundLink Mini, UE Wonderboom, etc. All of the devices work in the similar way. Here is the instruction on how to pair iPhone and a speaker.
1. Start the "pairing mode" on your speaker. There is a physical button on the appearance of your speaker, just press down to enable the "pairing mode". In case you can't find it, please just take a look at the user manual of your device.
2. Put your iPhone near to the speaker, go to "Settings" > "General"> "Bluetooth" of your iPhone and, flip the On/Off button to toggle it on or off. Your iPhone should start to search the Bluetooth device around it.
3. Select the found device to start to pair, it takes a few minutes. It may requires you to input the "Pin" of the device, you can find it from the speaker.
4. When the two devices are paired, you can play the Audible audiobook on your iPhone and stream it to the Bluetooth speaker automatically.
Part 3. Solution to Solve Audible Audiobook Skipping Problem
With the Bluetooth technology, you can stream music or any audio files perfectly usually. But sometimes it may not work well for Audible audiobooks. Many users have complained the skipping issue. That is due to the incompatible versions or any other unknown exceptions.
Please don't worry. We have got a best alternative solution for you. You can convert Audible audiobook to MP3 format, transfer them to USB or SD card and then insert them into your Bluetooth devices to play smoothly. The right software I want to recommend is DRmare Audible Converter for Windows/Mac. Differ from other software which require iTunes to work, DRmare software can convert AA/AAX audiobooks directly without any trouble. Also, it looks more clean and has more advanced features.
View also: 8 Best Alternatives to Audible Audiobooks
DRmare DRM Audiobook Converter
Now you can follow the three quick steps to convert your Audible audiobooks. It is same for both the Windows and Mac version.
Step 1

Add AA/AAX books

First off, please make sure you have downloaded the AA/AAX audio files to your computer from the Audible official website first, then you can drag and drop to import the audiobooks to the DRmare Audio Converter main screen.
Step 2

Customize the output format as MP3

The format I recommended is MP3 as it has best compatibility for any Bluetooth speakers. Please just select it. Besides, DRmare offers fairly enough settings for you to customize your Audible files such as change the bit rate, sample rate, format and split audiobooks by chapters.
Step 3

Encode audiobook quickly

After that, you can click 'Convert' icon from the bottom right of the DRmare Audible Converter screen to convert the Audible books in batch. With the parallel converting acceleration technology, it will complete the converting job at up to 25X faster speed. What is even better is that the quality of the audiobooks will be kept 100%. When it is done, you can transfer the converted audio files to USB and listen to them on your car stereo or Bluetooth speaker which has the USB interface.