Spotify has announced a new partnership with Samsung recently. The Spotify app will be fully integrated to a series of Samsung phones including the latest Galaxy S10 and Galaxy Fold as the go-to music player. Yet, Galaxy S10 users in USA will get an extra 6 months free premium subscription.
View also: Apple Music Free Giveaway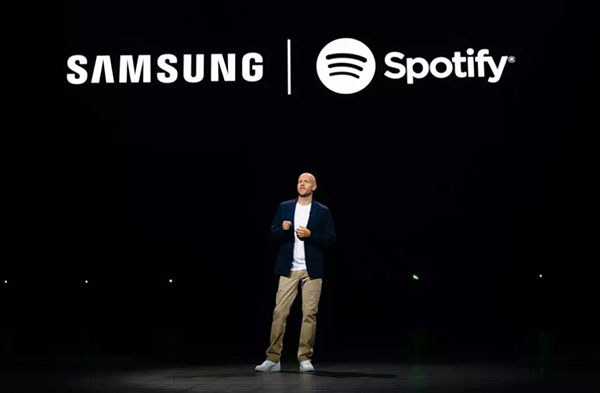 Before extending the partnership to mobile phones, Spotify had already been working for a long time with Samsung for making a deep integration on other devices such as Galaxy Home smart speaker, TVs since August of last year. Now Spotify has been able to play on the lock screen of many devices without entering to the app. Also, it has become the default music option for Bixby. Samsung users can ask Bixby to play a specific song directly without typing any words.
Who Will Benefit from the Partnership between Spotify and Samsung
Music playing is a vital part of most mobile users. With this integration, it will benefit Samsung mobile phone users to access to the Spotify in a much easier way just by tapping. It is good with either a premium or freemium account. Consequently, it will surely improve the listening experience and boost the number of Spotify users.
Galaxy S10 buyers in USA will even receive the free 6 months premium service. And in some countries of the world, Samsung offers 3 months. This free Spotify Premium promotion doesn't work for existing users though.
"Our goal is to deliver the best possible mobile experience to our consumers, and Spotify is the ideal music partner to help us make that vision a reality," said Samsung Electronics America vice president of marketing Patricio Paucar.
How to Redeem the Free 6-Month Trial of Spotify Premium
It is very easy to redeem Spotify Premium for free by following the screen wizard of your Galaxy S10.
1. Power on your Galaxy S10+, S10 or S10e.
2. Open the Spotify app and log in with your account. You can sign in a free account. Else if you are using a premium account, you won't be eligible. You can sign up a new account. Note: It may be against Spotify's terms & conditions.
3. Tap the "Premium" tab menu on the bottom, it will walk you through on how to redeem the free premium easily.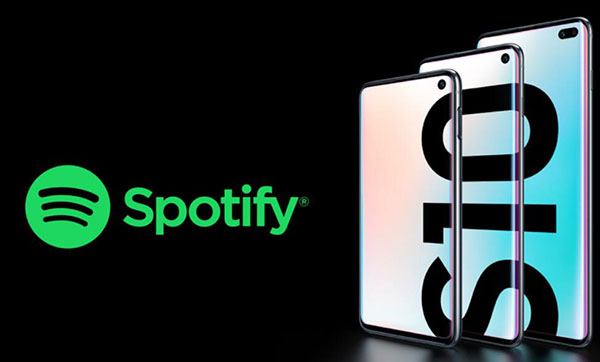 Can I Get Spotify Premium Free on Other Samsung Phones
Unfortunately Spotify free deal is not available for other phones, tablet, watches, TVs such as Galaxy Note/Tab, Samsung Gear, Galaxy Fold yet. You may pay attention to the official website of Spotify or Samsung. Samsung may add the offer to other devices in the near future. Before that, if you are hurry to get Spotify premium free, you can also use a third party software DRmare Music Converter for Spotify.
It is an outstanding software with elegant screen and lossless output quality. The converted songs will have exactly the same quality like it steams directly from the Spotify server. You can try it out by the free trial version below.
All In All
Streaming music has been in a tough competition as more and more tech giants join this industry. Among them, Spotify is battling with Apple Music. As of June 208, Spotify has up to 83 million premium subscribers while Apple music has around 40 millions.
With its largest base of iPhone, iPad and iPod users and constant promotions, Apple Music has been developing in a super fast speed. In 2018, the Apple Music users in USA has exceeded Spotify for the first time. The partnership with Samsung will be helpful to improve the number of Spotify users as well as offering a top notch listening experience.
Are you going to buy a Samsung Galaxy S10 soon? Let's know your thoughts on the comment area below.