Wii U is the eighth generation home video game console created by Nintendo. It has fixed the limitations of the predecessor console Wii with upgraded HD graphic support and and online functionality etc, allowing users to share contents and communicate in game communities.
Also it is added with a new touchscreen gamepad. You can use it as an extra screen for watching videos and play some supported games besides the widescreen TV. The Wii U supports a lot of streaming apps include YouTube, Netflix, Hulu and much more.
However, iTunes is not on the support list. Also, there is not an official app or media player from Nintendo to play local movies or TV shows. So you can't stream iTunes M4V files theoretically. Are you interested in watching iTunes videos on Nintendo Wii U too? I will introduce the tricks to do this here.
View also: How to Stream iTunes Movies on AirServer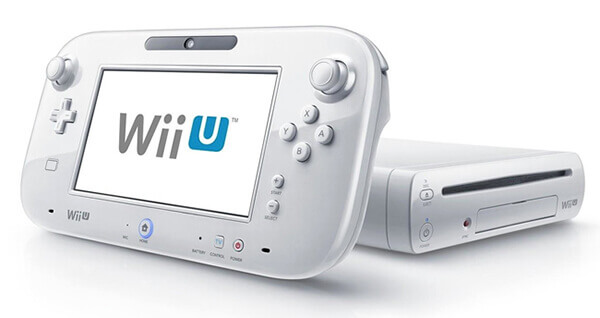 Part 1. The Tricks to Play iTunes Videos on Wii U
First of all, as Wii U doesn't support to play local videos, you have to depend on the streaming method. Thanks to the Wii U's web browser, it is possible to stream videos online by connecting to an online video server such as Plex etc. Just download and install the free Plex Media Server software to turn your computer into a media server.
Besides that, there is another thing to do. Since Apple don't want others get access to iTunes movies out of their ecosystem. So they set up the FairPlay DRM protection. In general, only the devices and players iTunes, iPhone and so on can play iTunes movies, other devices are not counted on the list.
But don't panic, to solve this issue, we just need to get a DRM removal tool to get rid of the DRM protection. Here I will recommend the DRmare M4V Converter, a dedicated DRM remover with sleek interface. None of the other similar tools come close to it for its lossless output quality and reliable performance. You can install it to your Windows computer or Mac computer with the latest version iTunes to try it out freely.
Part 2. Get Rid of Any Limitations of iTunes DRM M4V Videos
The key point to convert iTunes videos to Nintendo Wii U is to remove DRM. You don't need to spend much effort s but only a few clicks. Please refer to the following detailed steps.
Step 1

Import iTunes videos to DRmare

Double click DRmare software, you will see the simple screen of DRmare software. There are two methods to import your wanted iTunes files, you may either drag & drop your videos from iTunes to the software or click 'Add Files' button to choose the files one by one.
Step 2

Set output format for Wii U

You can set up any formats which are supported for streaming such as MP4, MOV, AVI, MPG and so on. The one I highly recommended is the MP4 (Lossless) which is supported widely yet has lossless quality.
Step 3

One click to remove DRM

After doing all the settings, you can navigate to the bottom of the software and click the 'Convert' button, the DRM protection will be removed and the videos will be converted to the designed format you set previously.
Part 3. Play Videos on Wii U via Plex
That is all it is to it to get the DRM free movies. If you have already used the Plex Media Server, you should be very familiar to do that. Else if it is also the first time you use Plex, you can follow the steps.
1. Head to the Plex official website, go to the download page and click 'Download' to download the Plex Media Server installation package.
2. Double click the Plex Media Server file to install it to your computer, it may prompt you to do some settings during the process. After installing, your computer will become a Server.
3. Open the Plex and follow the screen wizard to import all your videos which you want to stream online.
4. Find the URL of your Plex, then input it on the address bar on the web browser of your Wii U, you will find the videos in the Plex and click one you like to start to play.
Have you already leaned it well? If you still have any more questions, you can also refer to this full tutorial: How to Stream iTunes M4V Movies on Plex Easily.