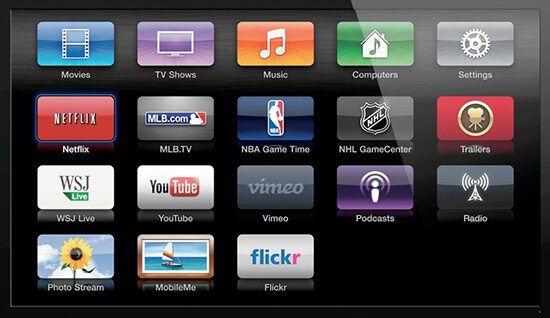 Streaming media is a kind of technology and process, which can compress a series of media data, and then send these media data by segment over the Internet in order to stream audios and videos to HDTV for watching instantly. With regard to media streamer, also called streaming box as well as streaming media player, it is a device built-in this technology that allows us to stream various digital content, including movies, TV shows, etc. from online streaming services, such as Netflix, Amazon, BBC iPlayer or local network to TV for playback.
Actually, there are many simple ways for you to watch online movies on your TV. Maybe your TV itself is already equipped with some apps to enjoying digital content. Or perhaps you have a special player with built-in streaming services.
However, if its features can't meet your needs, it's time to get a dedicated media-steaming device. Since there are varieties of streaming media players with powerful functions and easy-to-use interface in the market, such as Roku, Google Chromecast, Apple TV and so on, if you are looking for a great streaming box among them, you are able to be in a dilemma for making a decision.
Here, in this article, we'll round up the top five best media streamers of 2017 to help you for easily streaming movies, TV shows, music to your end-player.
View aslo: Top 8 Websites for Watching 4K Movies
No 1. Roku ($39.99-$89.99)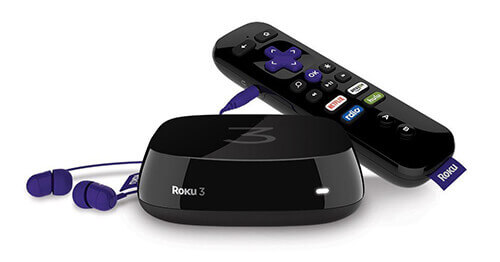 With the excellent and responsible user interface, Roku streaming player is one of the best media streamers, which is worthy for paying extra money. One of the most prominent characteristic of Roku is the largest selection of streaming content compared to other media streamers, which is available for streaming popular movies, music, TV episodes, and countless online content to your TV with a faster speed. Up to now, Roku provides different models with a wider range of prices and features. The Roku Streaming Stick and Roku Premiere+ stand out from these models currently available. For the Roku Streaming Stick, it has a special function, the private listening code, which enables you to watch your content without disturbing others. As for the Roku Prwmiwew+, it supports UHD with high dynamic range and vibrant HDR color.
View also: How to Play iTunes Movies on Roku
No 2. Apple TV ($149)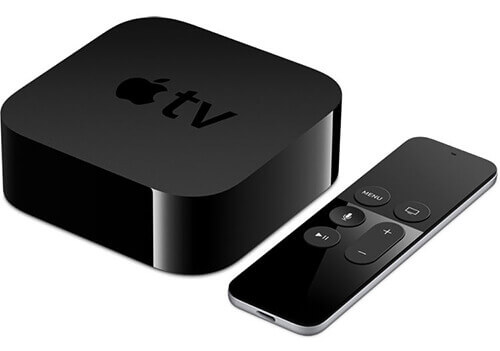 If you are looking for a good media streamer to stream iTunes content that you purchased, Apple TV must be the best choice for you to enjoy your iTunes media files on a big screen, since it has the absolute advantage of being the only device that supports iTunes. Besides, it also makes it possible to stream digital media files in Apple's iOS devices to TV, depending on AirPlay support. In the latest version of Apple TV, it has the powerful voice search, namely Siri, which allows you to communicate with it and gives you timely introduction whenever you need help. But one thing you should keep in mind is that it costs more, but offers less flexibility than the cheaper Roku.
View also: How to Stream iTunes Movies to Apple TV
No 3. Google Chromecast ($35-$69)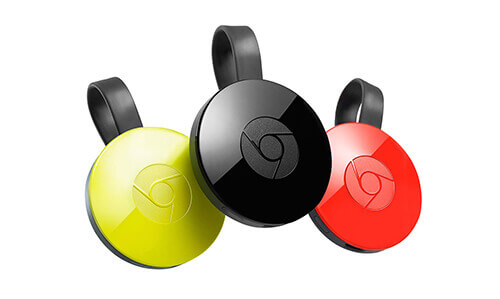 Different from other media players, Google Chromecast is no remote control and no on-screen interfaces. In order to cast your favorite digital content and apps on your mobile devices to your TV, the first thing you need to do is to plug it into your TV's DEMI port, and then you can control it through your mobile devices. With the 2.83-inch tiny size and the lowest price of $35 only, you are permitted to use Chromecast to access your media files from YouTube, Hulu, Netflix, the Google Play Store and other online channels with ease. By the way, if you possess the 4K TV, you should turn into Google Chromecast Ultra instead, which can stream up to 4K Ultra HD and HDR picture quality with the lighting speed.
View also: How to Cast iTunes Videos to Chromecast
No 4. Amazon Fire TV ($39.99-$89.99)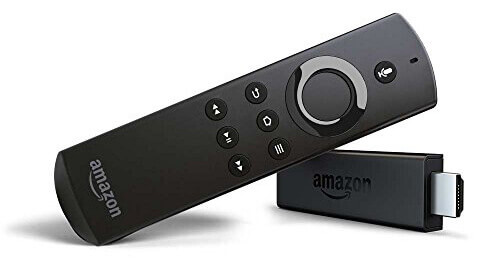 With its powerful internals and a improved user interface, Amazon Fire TV supports you steam over 15,000 apps, games, and online services including 300,000 movies and TV shows to your HDTV in 4K Ultra HD, 1080p or 720p from Netflix, Amazon Video, YouTube, HDO NOW, Hulu and more. With an Alexa built-in for integrated voice search, you can quickly find the wanted digital content through more than 140 channels, or discover something interesting in seconds. But if you want to watch iTunes movies and TV shows on Fire TV, you should find out an AirPlay app, which can be installed on Amazon Fire TV in advance.
View also: How to Stream iTunes M4V to Amazon Fire TV
No 5. Nvidia Shield ($199)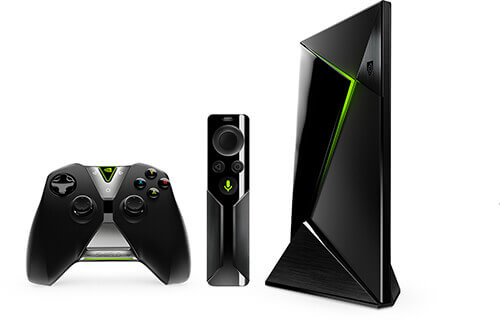 If you think Nvidia Shield media player is only a games console, you are making a mistake of it. Nvidia Shield streaming box is not only a gaming console, but also a professional streaming box. With the beautiful UI, it does a good job of playing back local media files directly from a USB hard drive or a thumb drive with supporting almost all file formats. What's more, it has the right to access multiple online services, such as Netflix, YouTube, Hulu, Vudu, Plex, Pandora, even for Amazon videos, and more. Apart from these features, it can play videos in full 4K HDR as well.
Conclusion & Suggestion
From what have mentioned above, I'd like to make some conclusions. With the easy-to-use interface, Roku media player is a good choice for you to make your digital life more colorful for it supports the largest selection of streaming content. But if you are one of the Apple addicts, Apple TV could be the only choice for you to stream digital content from iPhone, iPod, or Mac with AirPlay support. If you want to stream Amazon videos to your HDTV, Amazon Fire TV will be the best streamer to meet your needs. Wait, if you are on a budget, with the lowest price, Google Chromecast could be the best choice for you to save money. Finally, as a game lover, Nvidia Shield TV seems more ideal, which could be used as not just a games console, but a wonderful media streamer.